My 5 Mozambique Musts
Posted on January 30, 2014 by Alyson Sohigian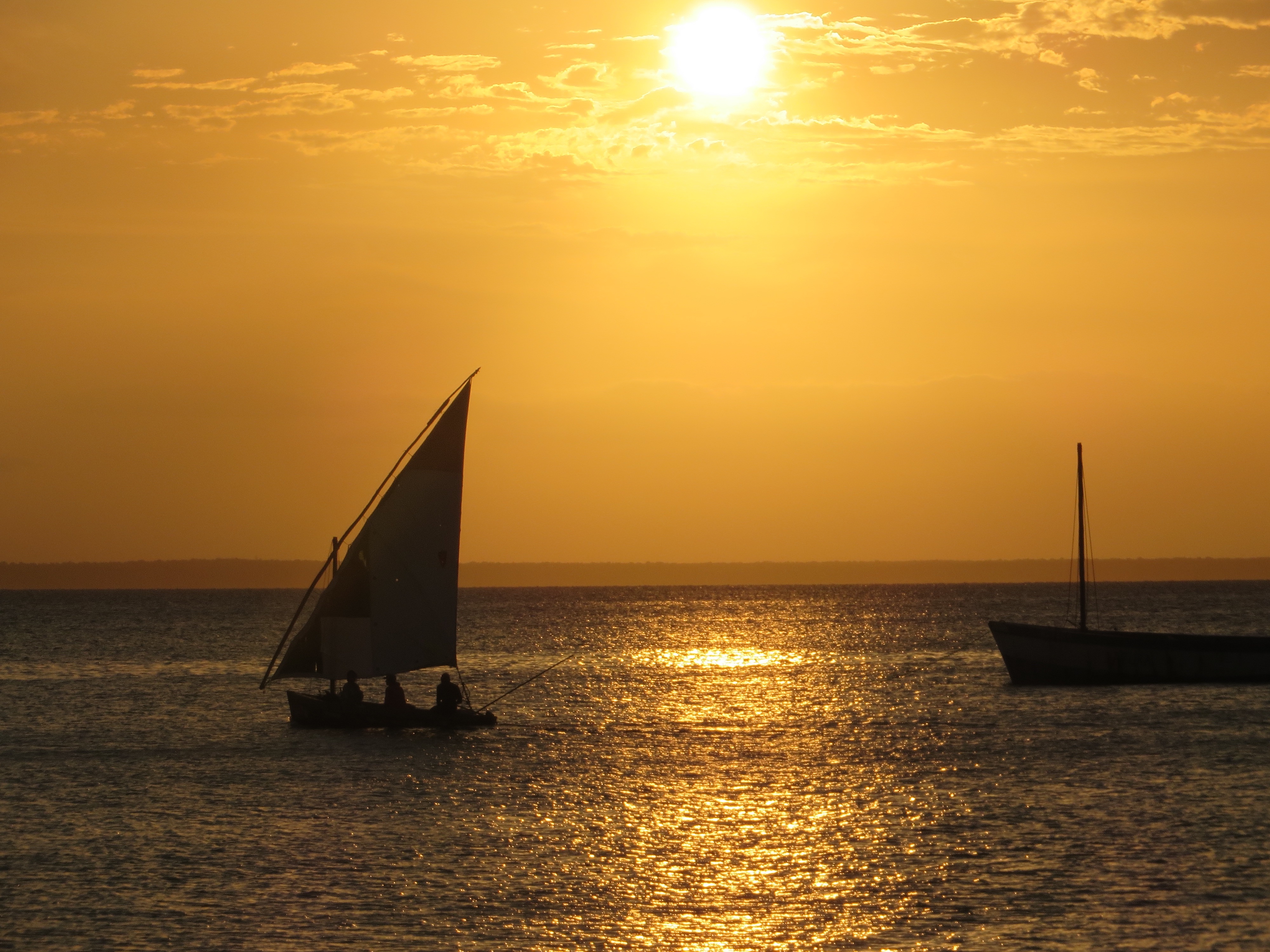 Dhow boats, once used for spice trade, are now utilized by fishermen.
I recently spent several months journeying through Africa. I traveled through Swaziland, met up with Michaela in Cape Town (Michaela is the Founder of this site) and I visited Mozambique for the first time. After experiencing the beautiful untouched beaches, friendly locals, and addictive flavors, I am not surprised that this destination is quickly becoming one of Africa's new hot spots.
Here are my 5 Mozambique musts.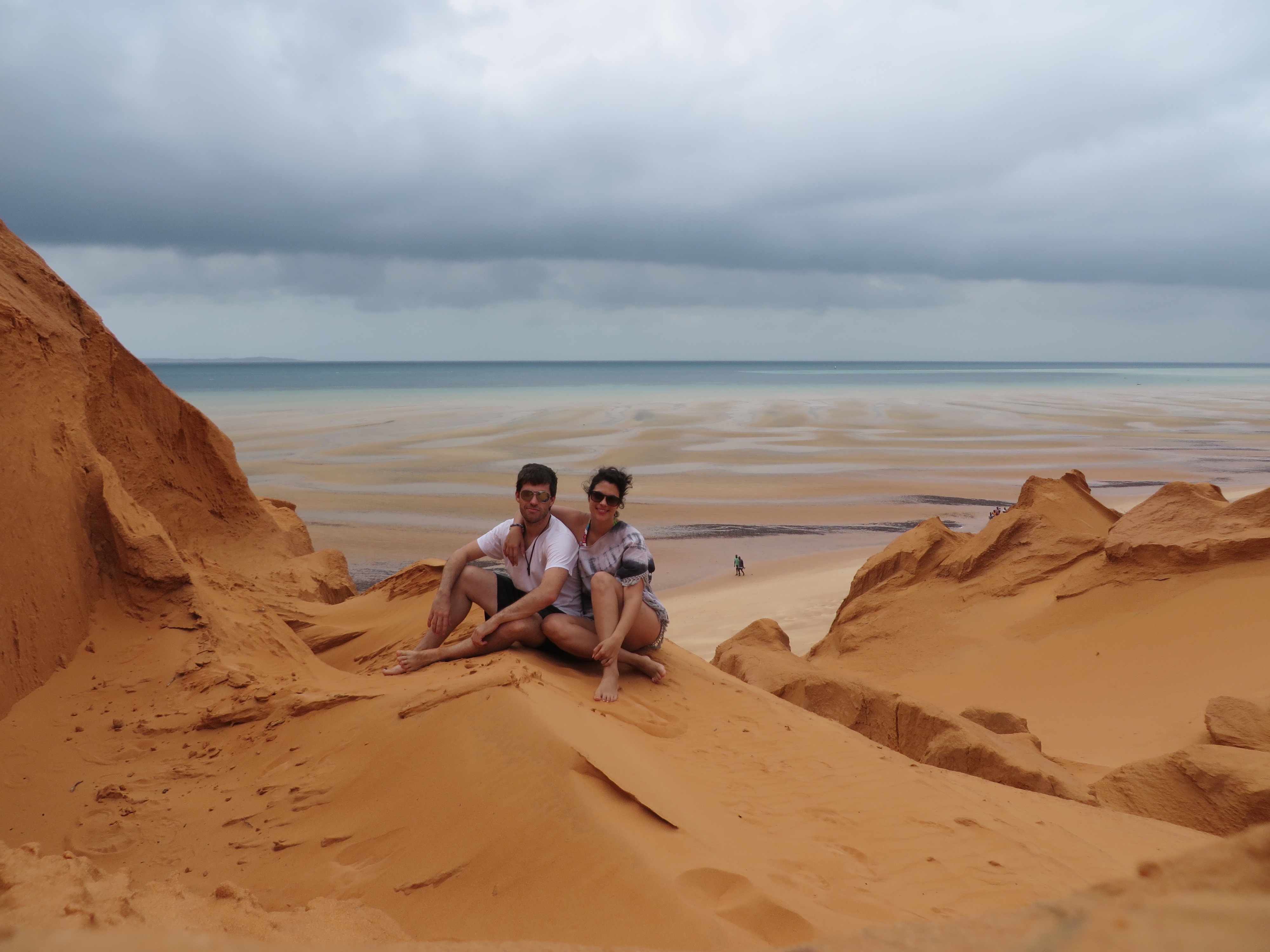 Sitting on one of the countless beaches of Mozambique.
1) VISIT THE BEACHES
Maputo is the epitome of an African city: sprawling. Maputo, in my opinion, is a business hub in Africa with little to do for a leisure traveler. If you do find yourself traveling through Maputo on your way to the endless white sand beaches, vibrant red dunes and crystal blue waters of Mozambique, I recommend staying at The Polana Serena Hotel with a beautiful pool overlooking the coast. Remnants from the civil war are still visible in some of the historic parts of the city, from the bullet holes in the dilapidated tiled buildings, to the unpaved sidewalks in the city's center.
So my suggestion? Get out of the city and onto the beach! Mozambique boasts some of the most pristine beaches with tie-dyed skies whose colors range the ROYGBV spectrum from day into evening. With only a small, one month high season (December), you will have no trouble finding the perfect spot for sun bathing with very few fellow bathers, if any at all. No matter which beach you travel to, you will see the Indian Ocean dotted with dhows, the traditional spice trading boats now used for fishing. You can also arrange to take a dhow safari with snorkeling in the crystal blue waters or a sunset sail. During my time in Mozambique, I visited Tofo Beach, Vilanculos Beach and the Benguerra Island.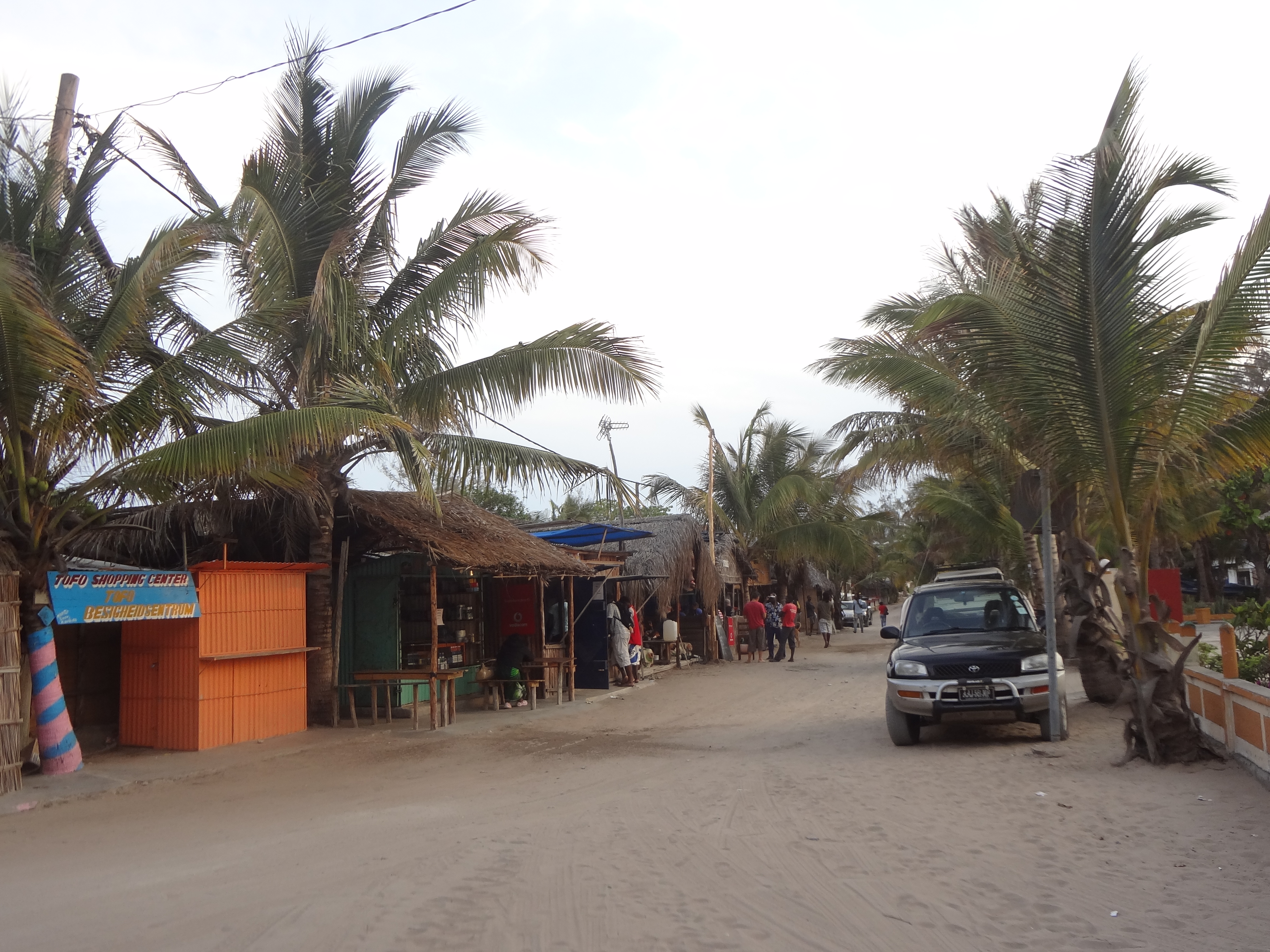 Walk through Tofo in search of the fish market (and the whales!).
2) LOOK FOR THE WHALES
Visit Tofo, a hippy town with a lackadaisical vibe, in the southern end of the country.  This small town is known as the whale capital of Africa. In the right season you will get the chance to see Humpback Whales breaching or scuba dive face to face with whale sharks. We booked a diving excursion via Diversity Scuba and while on the boat ride to the dive spot saw several whales. Also be sure to walk though the market to buy local handicrafts and wander through the fish market to find the hidden food shacks, one of the best kept local secrets!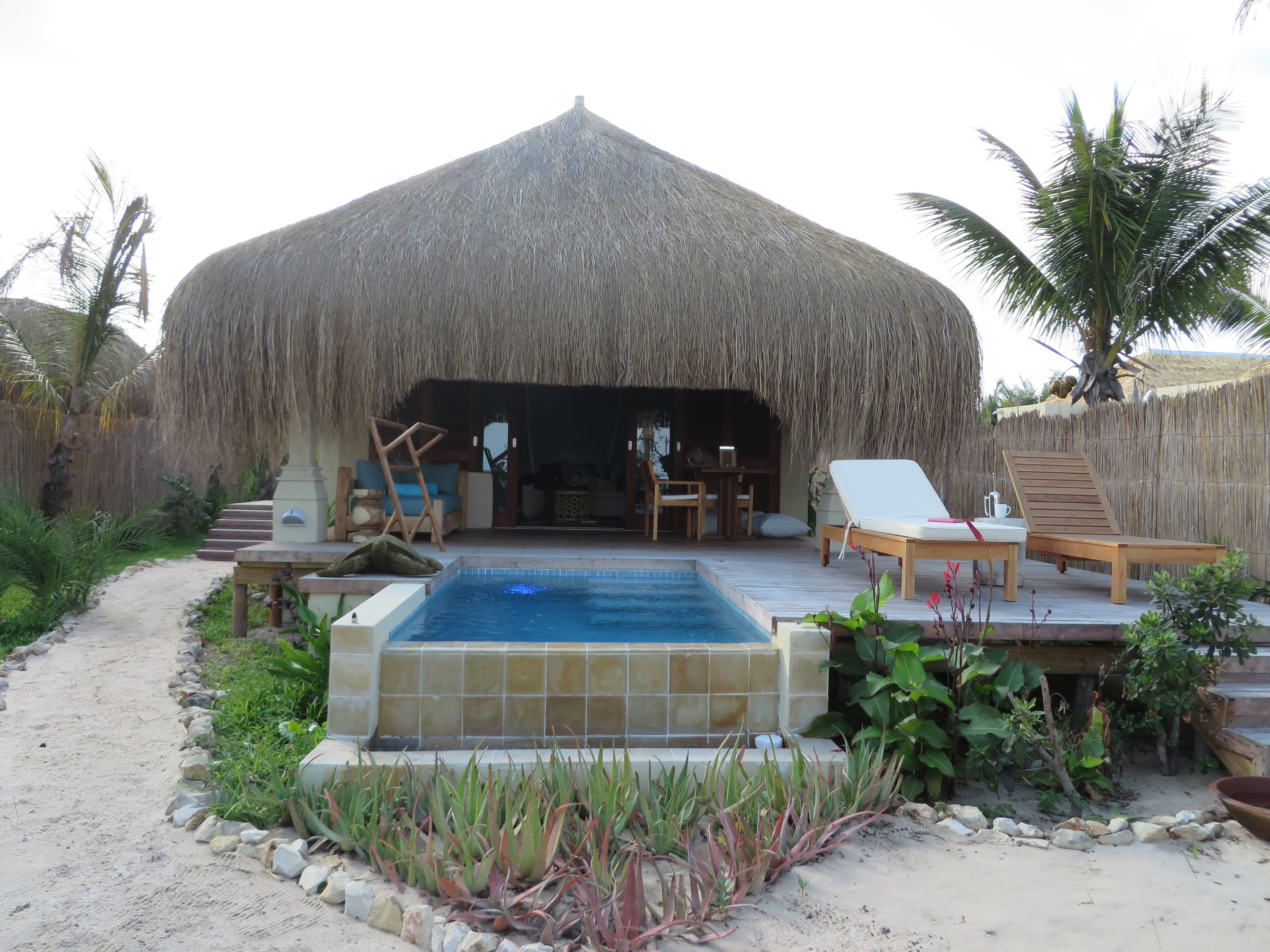 A private plunge pool for each bungalow at Azura.
3) REVEL IN LUXURY
For a luxurious experience, jet off to the Bazaruto Archipelago resort, Azura, an all-inclusive haven specializing in romance. These 15 bungalows, each with a personal plunge pool, can only be accessed by helicopter or via a boat from the main land. Azura does a wonderful job making you feel like a prized guest. You can arrange an exclusive lunch on a private island, have a personal butler attend to your every request or indulge in a couple's massage at the spa. Azura also incorporates the community by integrating the local island culture into your experience. Take advantage of a complementary island tour of everything from the pink flamingos to the local village school. In the villages we even saw where palm wine is produced and local crops are cultivated.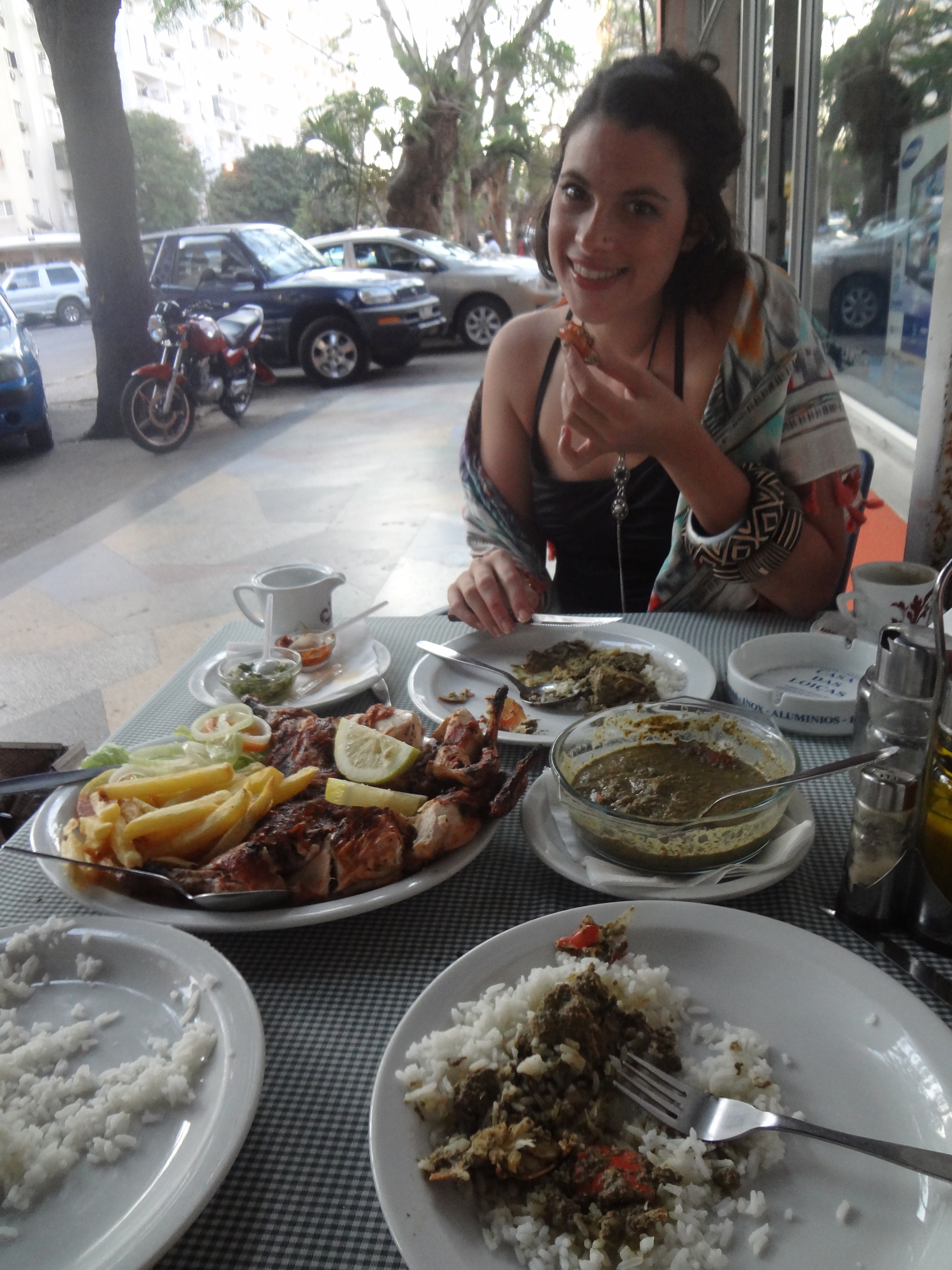 Local foods topped with Piri Piri sauce at the aptly named restaurant Piri-Piri.
4) TASTE THE FLAVORS
No trip to Mozambique would be complete without trying their world famous Piri Piri sauce. Yum! It's part spicy, part sweet, 100% delicious. Piri Piri is famously smothered over chicken, but is also fabulous on king prawns the size of your hand or the local delicacy, grilled cayfish. Mozambique cuisine has many Indian influences, a staple being coconut milk and their curry with crab called Carli.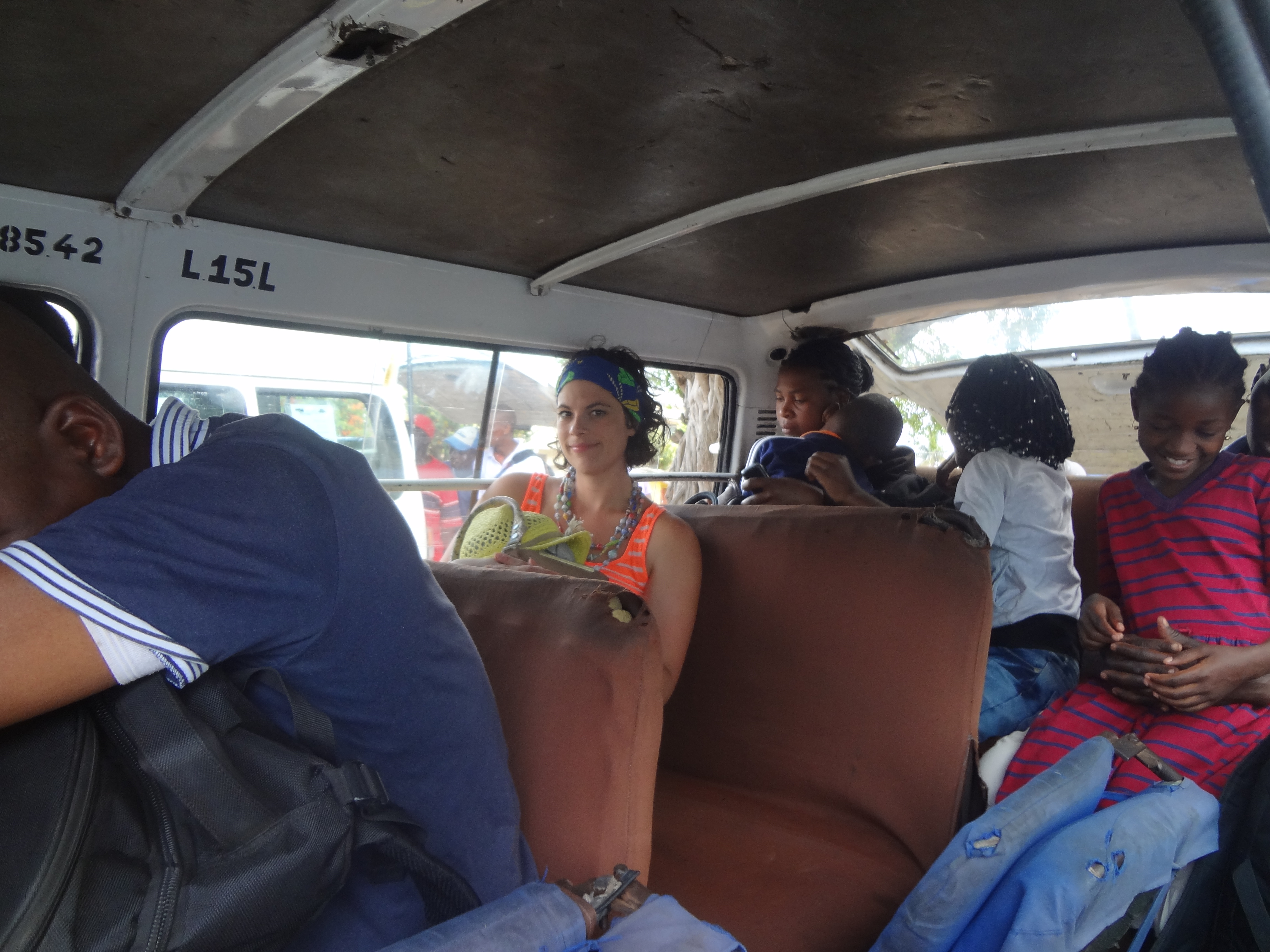 Packing into the local chapa and hitting the road for the next destination.
5) TAKE THE BUS
Mozambique gained independence from Portugal in 1975 and immediately entered a 17-year long civil war, which thankfully ended in 1993. Due to this internal turmoil, Mozambique is still working out tourism kinks such as efficient transportation. It is serviced domesticaly by its own national airline, LAM, but tickets are expensive and not helpful if traveling on a budget. My 45 minute flight from Bazaruto Archipelago to the capital of Mozambique, Maputo, cost $350.00 USD. Another option is to hire a car service, which, while convenient, is even more expensive than the internal airfare.
For the adventurous type looking for a truly local experience and best bang for your buck: brave it and ride public transportation. Although lacking luxury, public transport is one way to get a true feel for the country and meet the locals. Enter: the chapa (the van pictured above) that you hail by standing on the side of the road. When you flag one down and it's going in your direction, hop on. If not, wait for the next chapa and try again. But don't be surprised if your experience is like mine: crammed in a 14-person van with 22 people, backpacks and an old school tube TV for a five hour trip. Another option I'd recommend over the chapa, is booking a bus ticket through Mozambique Backpackers. You'll even get a bathroom break between point A and point B, which can't be said for the chapa trips, and you'll get a tad more room.
The locals throughout Mozambique are always all-smiles and ready to help you on your journey. I have never been to a country where everyone was so happy, friendly and full of life! Mozambique won't be Africa's best kept secret for much longer!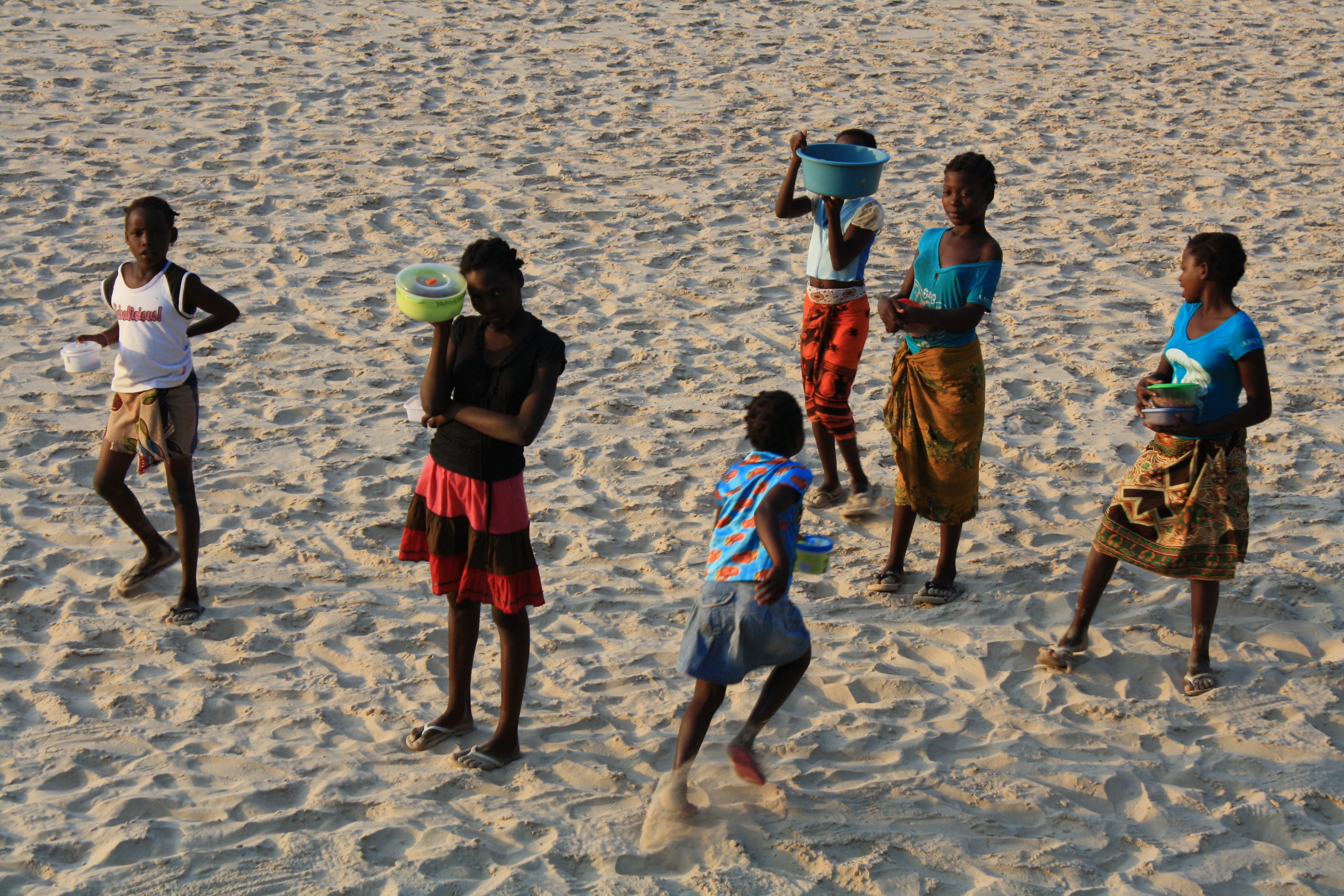 Children in the fishing village of Tofo.

NOTE: I would recommend only traveling in the southern/ middle parts of this country as there are still political tensions in the north. When I visited, Tica, in the Nhamatanda district about 60 kilometres from the provincial capital, Beira was experiencing some violent disputes over control of the area's natural gas.

For more information on traveling to Mozambique, check out www.Jetawayguru.com.

Please note that this article is the sentiment and personal experience of Jetawayguru and not OTPYM.