Part 2: Philanthropic Travel, Booking Your Trip
Posted on April 30, 2014 by Maryann Fernandez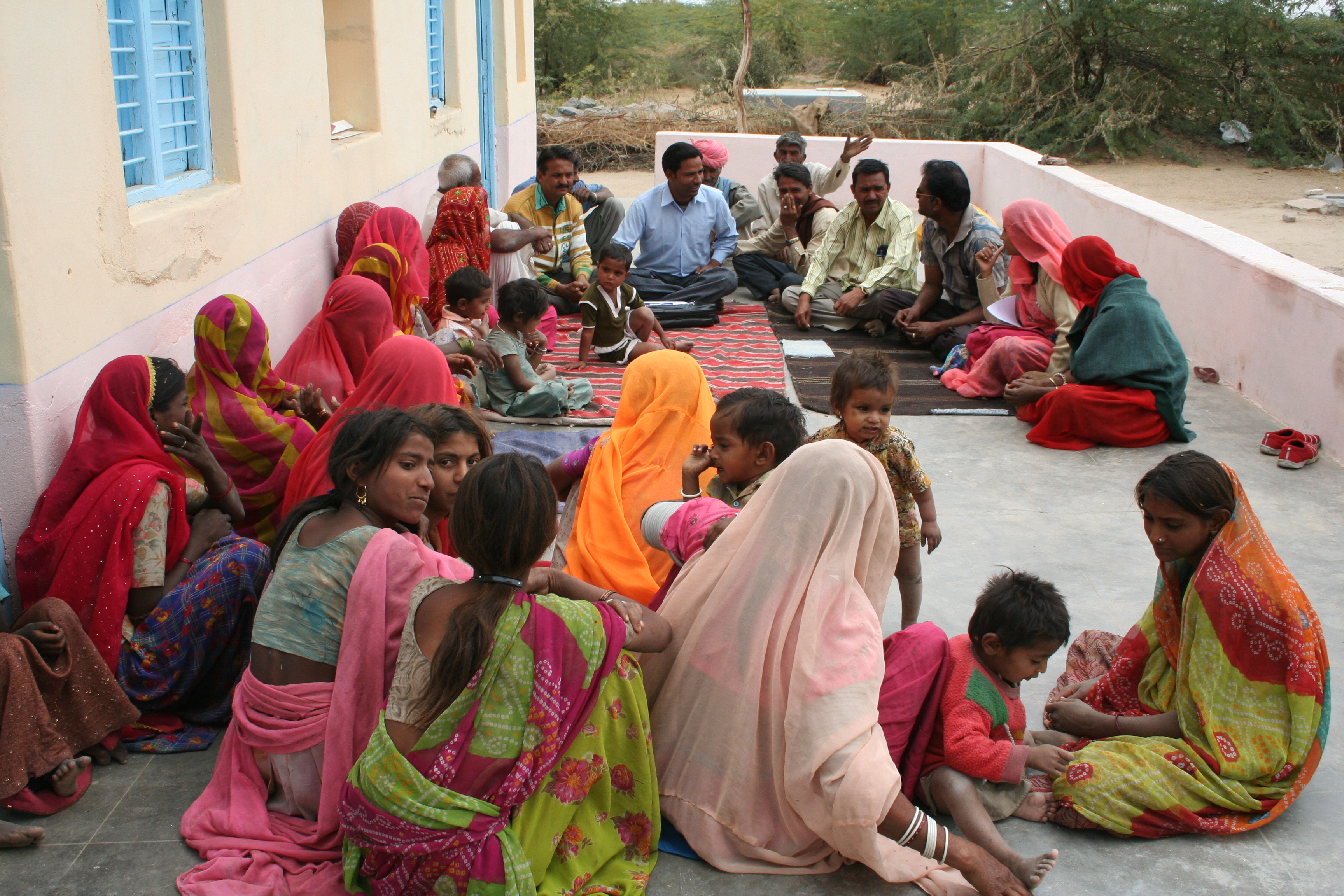 Community leaders meet to discuss educating girls in a rural village.
In the second and final part of my philanthropic travel guide, I want to go over critical questions you should ask when deciding how to plan the trip. Service providers and consultants can be helpful, but you want to ask the right questions to make sure they are knowledgeable and leading you in the right direction for what you'd like to contribute to and experience.
QUESTION 5: HOW DO I FIND THE RIGHT SERVICE PROVIDER OR CONSULTANT TO PLAN MY TRIP?
There are many types of organizations promoting "philanthropic trips" or "travelers' philanthropy" including companies whose main expertise is travel planning, not philanthropy. Be sure to always look beyond the marketing – beautiful, exotic photos – and ask some deeper questions. Just because it sounds like a good cause does not mean the organization is an effective one.
Karen, who is active in her family foundation, has taken several philanthropic trips with her family and comments on the time and effort they put into planning: there is a "direct correlation between how much you put in and how much you get out of it."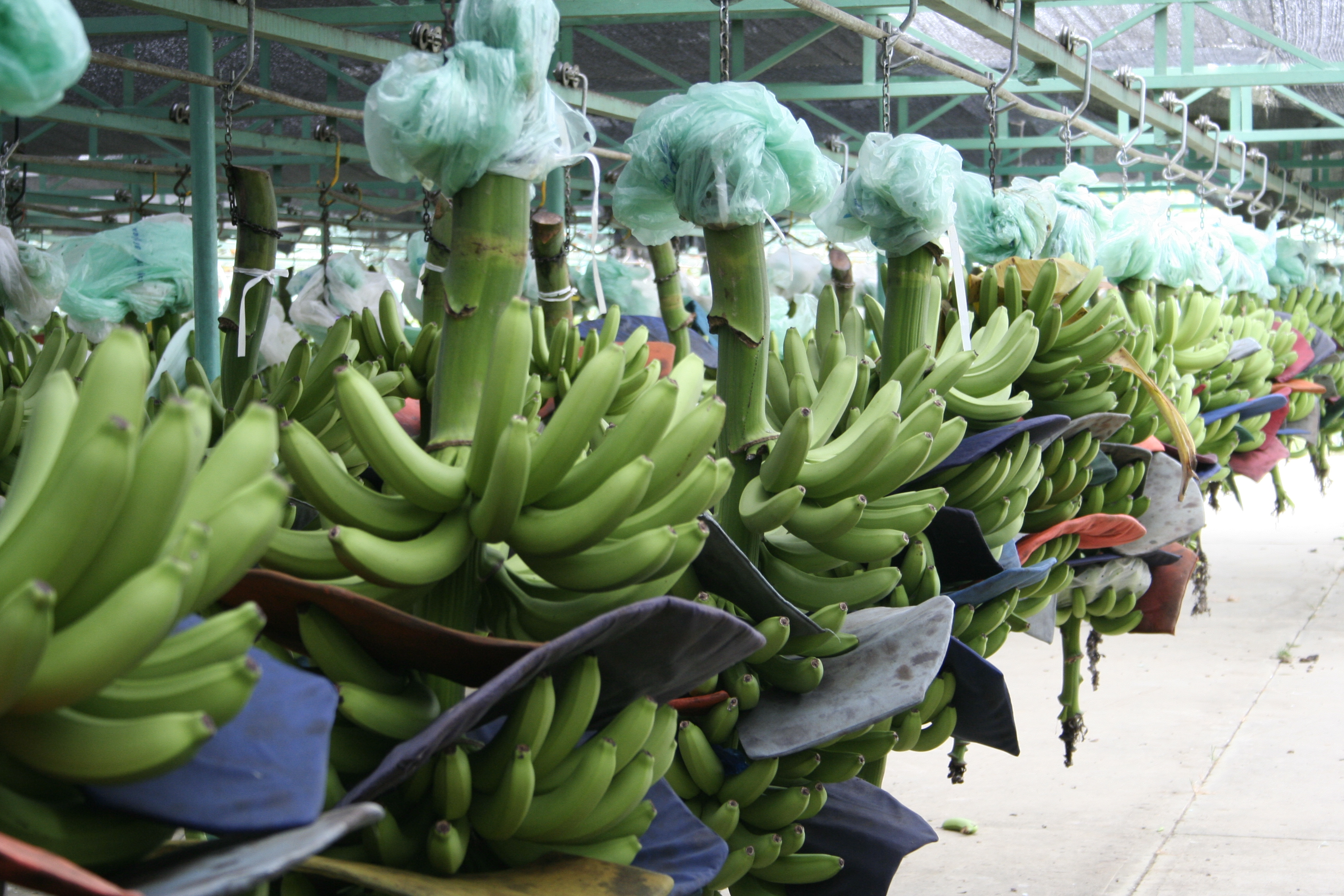 Learning about fair trade practices on a banana plantation.
What is the background of the person planning your trip? This was one of the first questions philanthropists would ask when I mentioned various service providers. Inquire about the background and experience in vetting organizations.
How will the service provider match me with organizations? If the trip is being tailored to you and the service provider will be identifying organizations for you to visit, this is an important question.
The key here is the consultation process prior to planning. To identify appropriate projects and organizations, your service provider needs to know you and your philanthropic objectives in order to steer you towards organizations that could be a good fit. Be honest and open about what you want to get involved in and how you want to help. (This is where you use all your answers from Part 1!)
Who has vetted the projects? When I mentioned the words "vetted projects" to philanthropists, they unanimously agreed that this was important, even though they intend to ask rigorous questions themselves. Whether your preference is big multi-national organizations or small grassroots programs, ask questions: Who has evaluated the organization? What was their process?
Some service providers partner with a certain number of non-profit organizations, while others may receive referrals from trusted contacts in the industry. Either way, since vetting takes many different forms, you should ask about the process and if there is any additional fee associated with it.
And just because a travel company has a "foundation" does not automatically mean that they are choosing organizations that are effective, utilize resources efficiently or are addressing long-term change. Sometimes, the foundation may simply be a vehicle to collect donations from travelers and provide a tax-deduction. Inquire about their process for identifying, evaluating and monitoring projects they fund.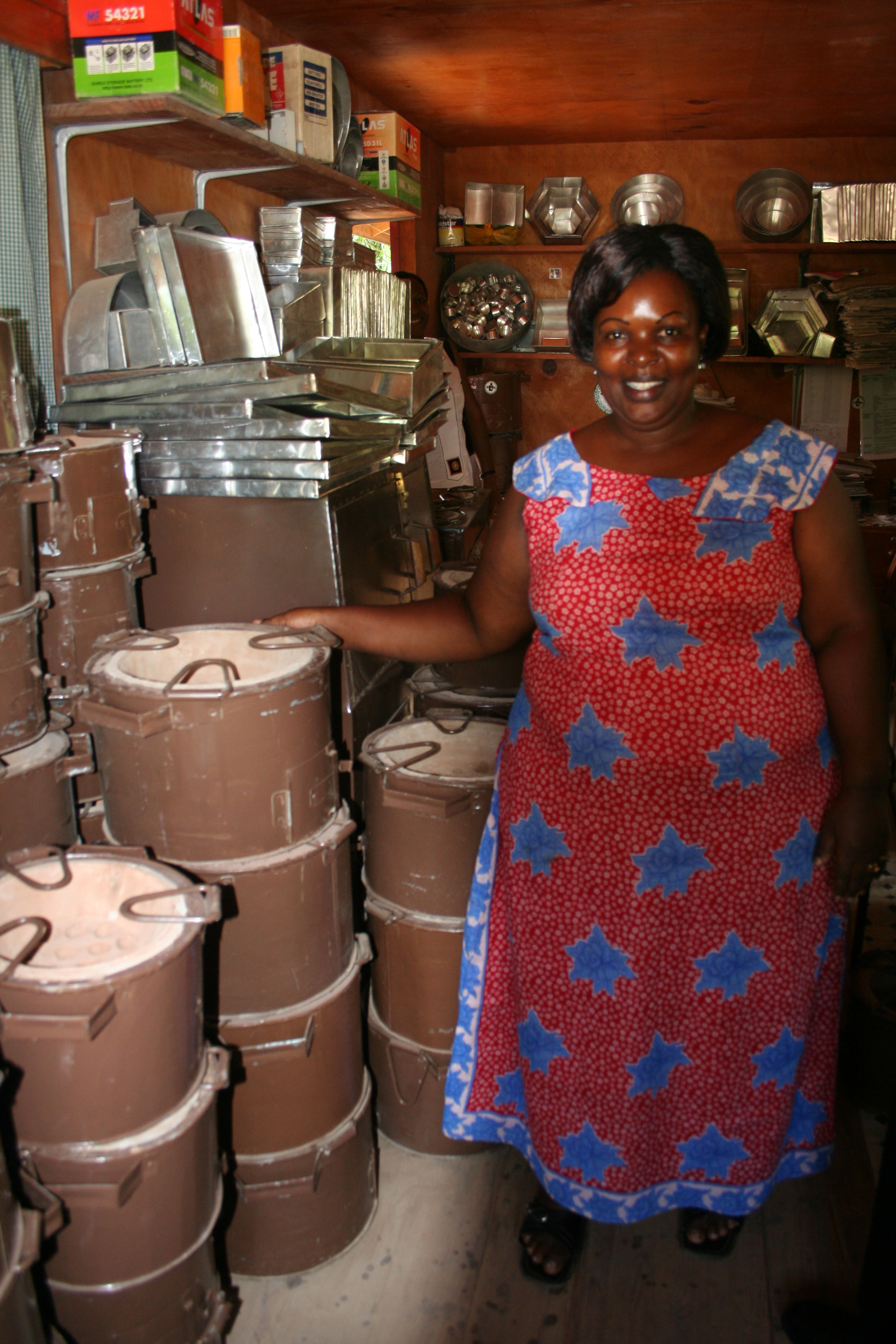 A local for-profit business that sells cookstoves that use 1/2 the amount of charcoal of a conventional cookstove.
How does the service provider ensure that the interaction you have with the various organizations and their beneficiaries is respectful and appropriate? Every part of the process should be developed to ensure respectful interaction for all concerned. Your service provider should guide clients to informed decisions about donations and other types of support that focus on the organization's priorities, the community and its objectives.
Once you are secure in your trip decision, have your service provider prepare you for the trip or site visit: background on country and culture, information on the organization, length of the visit, what you will be doing, people you will be meeting, and guidance on customs, protocol, and if visitors are allowed to take photographs ("no photography" is a fair request).
Transparency: how  does the service provider makes money? This question came directly from philanthropists and consultants in the industry. The bottom line: while exact numbers don't need to be revealed, it should be clear whether your service provider makes money from a consulting fee, a premium added on to the trip cost or compensation from the organizations.
What broad security considerations should you make? Many travel companies choose organizations that are close to areas where they normally bring clients. Non-profits might choose further afield where there is little or no tourism.
Research the stability and crime rates of the area. While bodyguards are often not necessary in visiting most places, your service provider should take cues from the ground as far as appropriate security measures. Projects not located in well-trafficked places or tourist areas require advice from people familiar with the area.
Limit the number of people who have access to your detailed itinerary and personal information. Ask the service provider to limit as well.
These simple steps can go a long way in ensuring your safety.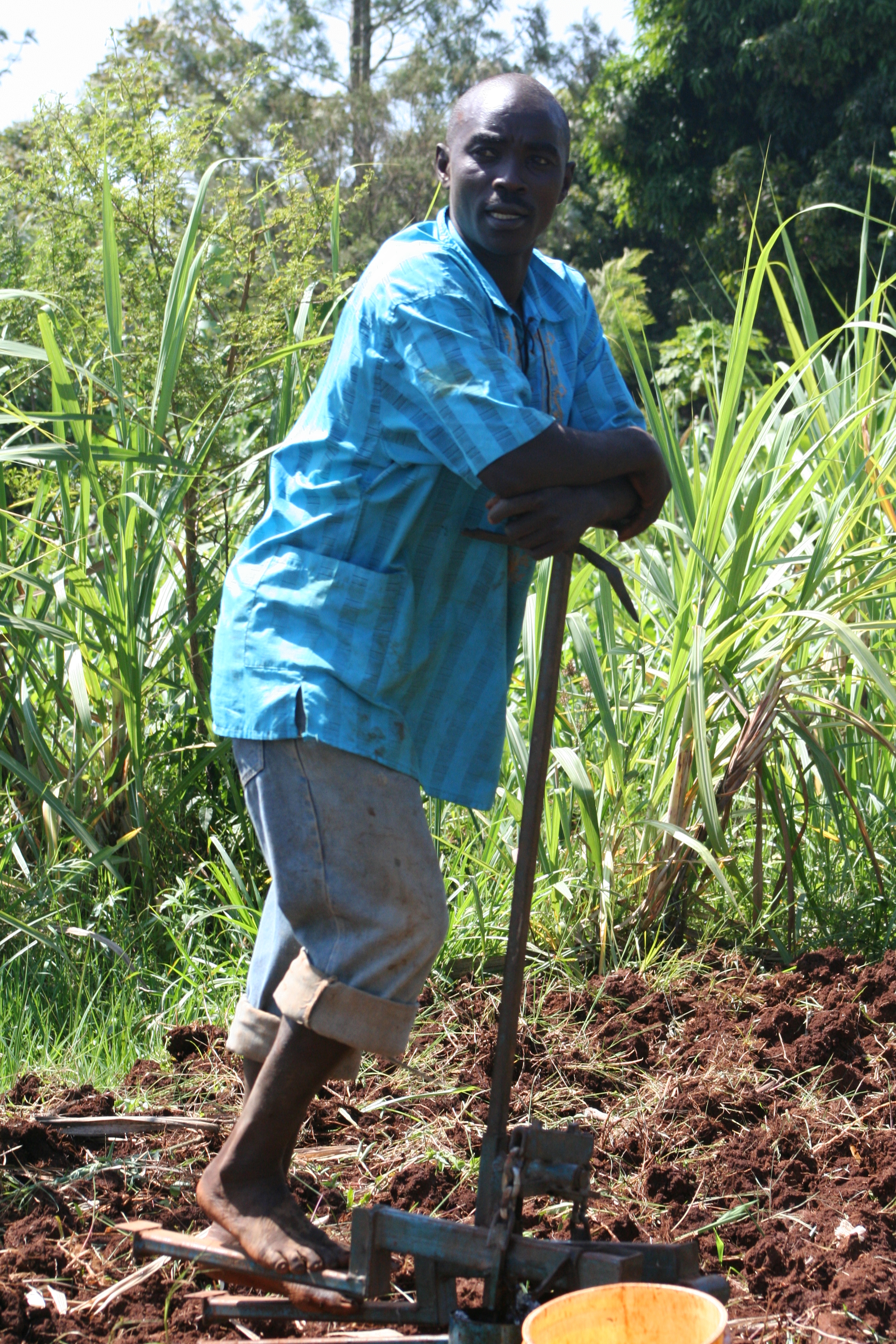 Building Irrigation pumps enable farmers to better maintain their crops.
QUESTION 6: WHAT KINDS OF ACTIVITIES WILL MAKE MY TRIP MORE MEANINGFUL AND GUIDE MY DECISION TO DONATE?
Facilitated discussions on the ground: One philanthropist shared that these in-the-field experiences, "inspire as many questions as there are answers." Often people leave for their trip with preconceived ideas, only to find that once in the field, they shift their thinking according to new information.  Facilitated discussions allow you to process the information and emotions from your experience and connect it to your decision to donate. It's not just about going to see a project and being moved, but also thinking creatively about your role in the solution. These discussions during a trip can be an effective way to trigger thoughts during the trip that into actions once you're back home.
The key is finding the right person to facilitate an objective discussion. Is there a knowledgeable trip leader who can guide discussions and help debrief? It could also be a trusted advisor, a trustee, or someone who can help balance the needs of your philanthropy vs. the needs and capacity of the organization.
Bringing and/or distributing supplies: "Fantastic yet misplaced generosity can be so dangerous. I am reminded of the huge influx of donated clothing from abroad to Zambia in the 1980's had the unforeseen impact of totally crippling the local textile industry. We must never forget that for every action there is a reaction." -Julian Page, Livingstone Tanzania Trust.
While the quote above references a fairly large amount of donated clothing, it reminds us that before committing to bringing supplies from abroad, ask: "Can this be purchased locally?"  There might be a solution that can support the local economy.
A more challenging aspect to bringing material donations is that it can perpetuate the stereotype of visitors bringing "things," or even worse, contribute to dependency. One young philanthropist recently commented during an event, "Do you really want to give away candy to kids who likely have a poor diet and who do not brush their teeth?"
If you are dead set on bringing things with you, make your effort worthwhile. Get an updated priority list of needed items from the organization to ensure that you will be providing things they need vs. what you think they need.
Meeting with a local health care group of mothers who disseminate public health information to their community.
Service/volunteer opportunities: Service opportunities are a great addition if you are open to rolling up your sleeves and work elbow to elbow. It enables individuals to experience a level of personal contribution that goes beyond money.
On the flip side, many service opportunities are crafted to enhance the experience of the volunteer more than to provide real benefit to the organization.  I've heard anecdotes about service opportunities that have more volunteers than work or have been "manufactured" for the donor, and have individuals who are not qualified for the work.
Here is inspiring and useful insight from Daniela Papi, Founder of PEPY Tours and LearningService.info, who is working to shift the way individuals view volunteer opportunities: "In North America, many academics and travel companies have shifted to calling their trips "service learning" trips rather than simply "volunteering". The idea is that the participants learn through service. Our movement is meant to spark a conversation around the complexity of international volunteer travel, the pitfalls that can happen, and the importance of having a learning FIRST approach. We are calling this model 'learning service', where instead of getting off the plane and saying "I'm here to help you!" we're taking an approach that sounds more like "I'm here to learn from you, how I might be of help, now and in the future." By putting ourselves in the learning, rather than teaching seat to start, we're flipping the automatic power dynamic that comes with being a "volunteer" helping a "beneficiary", as with those terms, it's often easy to forget that the person you are meant to be "helping" is the one from whom you need to learn!"
So how do you find a meaningful opportunity to contribute time, skills, and energy that also does not overburden the organization's staff? Here are some considerations:
Work with the person planning your trip to identify a possible service opportunity with one of the organizations you are interested in. The goal is to find out what work is currently being done by the organization and their current needs for outside help vis-à-vis your skills. If you are booking many months out, make sure you check back as priorities and projects may have changed. Be flexible to their needs.
Be realistic about your comfort level for doing work on the ground – will you be working outside, do you mind getting dirty, do you have any limitations doing physical labor, is your contribution more administrative? But allow yourself a little room to stretch your boundaries!
Sometimes no is a reasonable answer. For some organizations that require technical knowledge or are not set up to incorporate outside volunteers, your request may not be met. Think about other organizations in a similar field or geographic region.
Check out Everyday Ambassador, a website of personal stories and lessons learned from a diverse and insightful group of travelers sure to inspire your journey.

These questions might seem daunting to think about, but I have seen the amazing life journeys and long-term partnerships that have resulted from careful planning and a shared vision for creating lasting change.  I encourage you to consider these questions as you seek to make your next adventure a more meaningful one.
What will your personal journey be like this year?
What experience will cause a meaningful shift in your thinking?
How will you use your resources and influences to help others?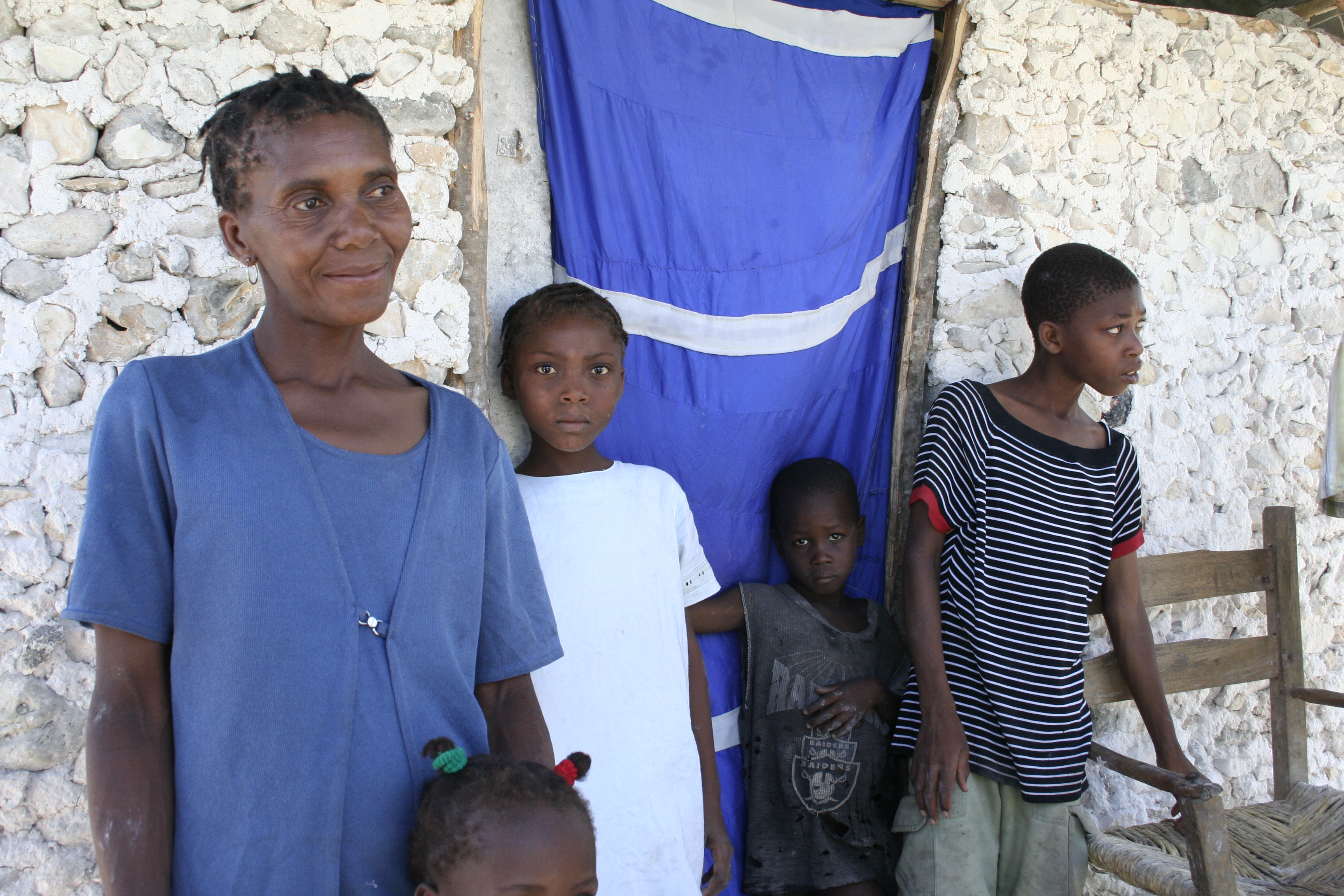 Help those living in extreme poverty reach self-sufficiency.