Eat, Stay, Play: Aruba
Posted on February 5, 2016 by Nikki Pepper
Aruba was given it's nickname, The Happy Island, for good reason. With an around-the-year average of 82 degrees, crystal waters and killer snorkeling and diving, these islanders are all smiles. The island lies far outside the hurricane belt, protecting it from the hazardous storm season that haunts most Caribbean destinations. While the weather and surroundings certainly make for a "happy" place, its the people that bring the name to life.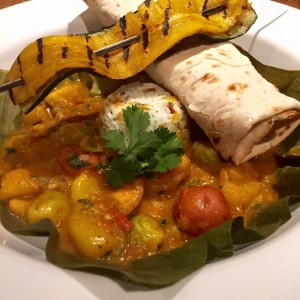 Yamanja
Wilhelminastraat 2
Enjoy local catches prepared in savory sauces and sweet fruit chutneys. For an uber healthy meal to reenergize after a day in the sun, order the superfood salad with chia seeds, shitake mushrooms and carrot ginger dressing to name just a few of the ingredients. You know you're in the right place when you run into your new local friends.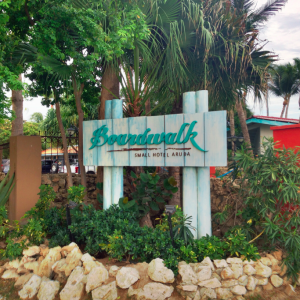 Boardwalk Small Hotel
Owned by Belgian-born sisters, Boardwalk Small Hotel is a handful of brightly colored and cheerfully decorated pousadas. You'll be just a block from the beach, close enough to hear the waves of the Caribbean Sea from your balcony.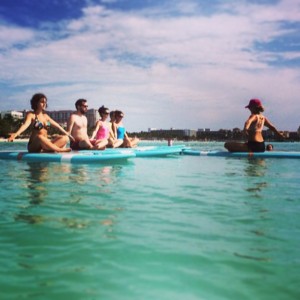 SUP* Yoga
Yoga Girl Rachel Brathen teaches in her backyard when not traveling the world for master classes and book signings. Take a stab at not just standing but practicing yoga on a paddleboard.
*Stand Up Paddleboard
Photo Credits (top to bottom): Yamanja; Nikki Pepper at Boardwalk Small Hotel; Rachel Brathen.