How to Sustainably Stay, Shop and Explore Tulum, Mexico
Posted on August 9, 2016 by Nikki Pepper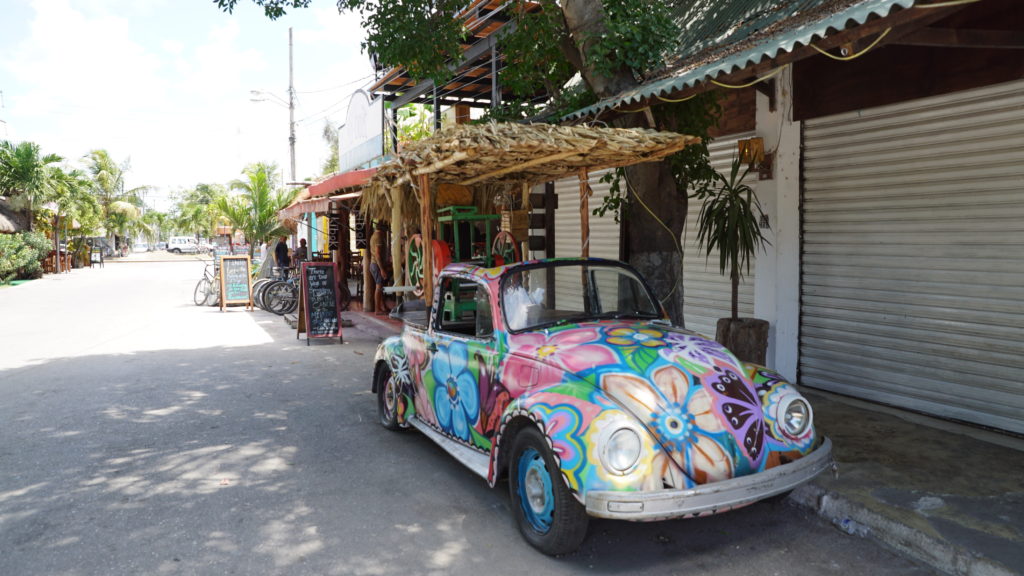 Exploring the streets of Tulum. Photo Credit: Michaela Guzy.
Tulum, Mexico is both rich in history and an ever-growing adventure-seeker destination. It is also a hotbed for sustainability efforts. You do not have to compromise the luxury of the Mexican sun to embrace the initiatives being taken to preserve the indigenous people and environment. Here are three notable examples of how you can incorporate sustainable decisions in any and every aspect of your trip.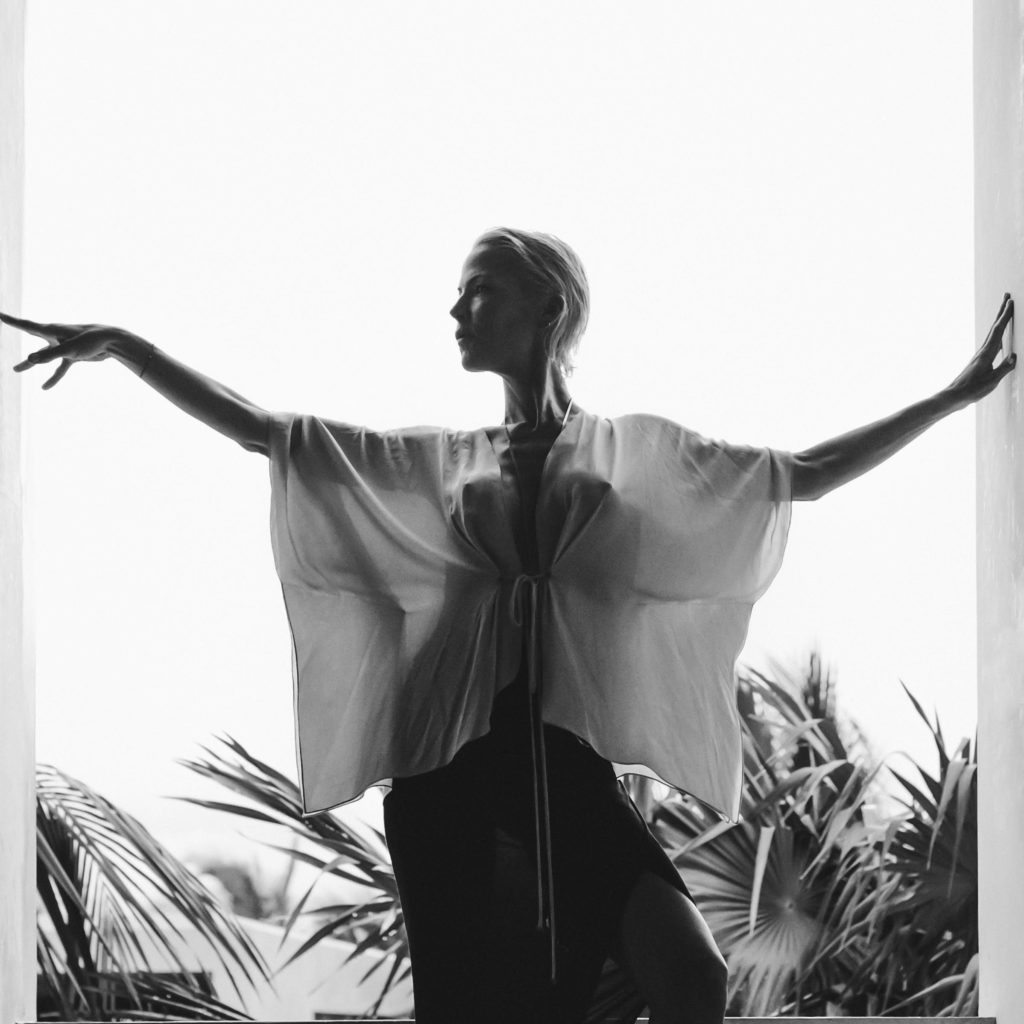 One of Cynthia Conran's flowy designs.
SHOP
Shop the worldly designs of Cynthia Beckwith-Conran AnyEveryWear, a local clothing brand designed by Cynthia Conran. And this isn't her first foray into showcasing local wears. The flowy, fitted pieces embrace the ability to go and do, well, anything everywhere- perfect for the traveler. How does she incorporate the community into her brand? "employ local tailors and seamstresses from our region in Mexico." "Prior to this I founded The Collective Designs which was a 'traveling boutique' showcasing unique, artisan designers and artists in London."
Her current project, Children of Tulum, takes local artists' works and prints on cotton totes. Profits support local children, and one artist is taking the initiative a bit further. "She will have them paint their idea of the beauty and strength of a woman onto the bags which we will sell and all profit will then go back to that school."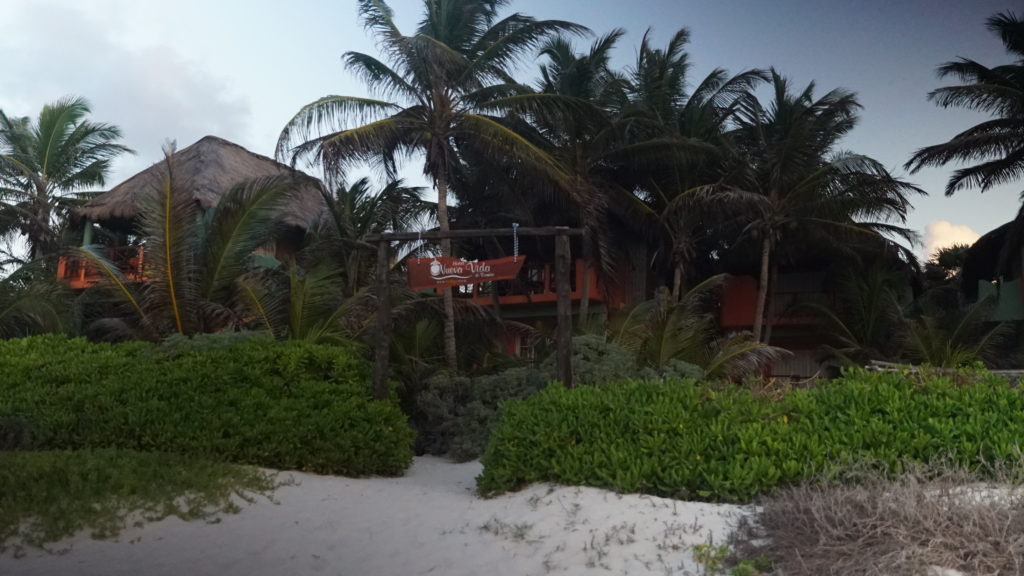 La Neuva Vida. Photo Credit: Michaela Guzy.
STAY
La Nueva Vida de Ramiro was one of the first properties to open in Tulum in 1998, before the destination became the hotspot we know it to be today. Nueva Vida is the manifestation of Oscar Carreno's dream: to create a totally eco-friendly and environmental-focused hotel. So from the beginning, the heart of the owners and hotel were in the right place, focused on embracing and preserving the area they were to develop.
Today, the focus and tradition live on. Jeronimo Carreno, son of Oscar and Director of Operations, explains some of the property's practices and continued efforts. "It is the only hotel that works on 100% wind and solar power. All our products are recyclable, and we have a greenhouse where we grow and maintain native plants." But the most impressive effort to Carreno is one that takes place beyond its boundaries to support all of Tulum.
"All federal environmental organizations granted only one concession in Tulum to develop a sea turtle protection program," Carreno explains. And that was awarded to Nueva Vida. In addition to staying at greenest hotel in Tulum (and possibly all of Mexico), you'll also be supporting a local effort to saving sea turtles. The program encompasses hosting biologists, patrolling the beaches and monitoring the laying and hatching of four different species of turtles on the coast.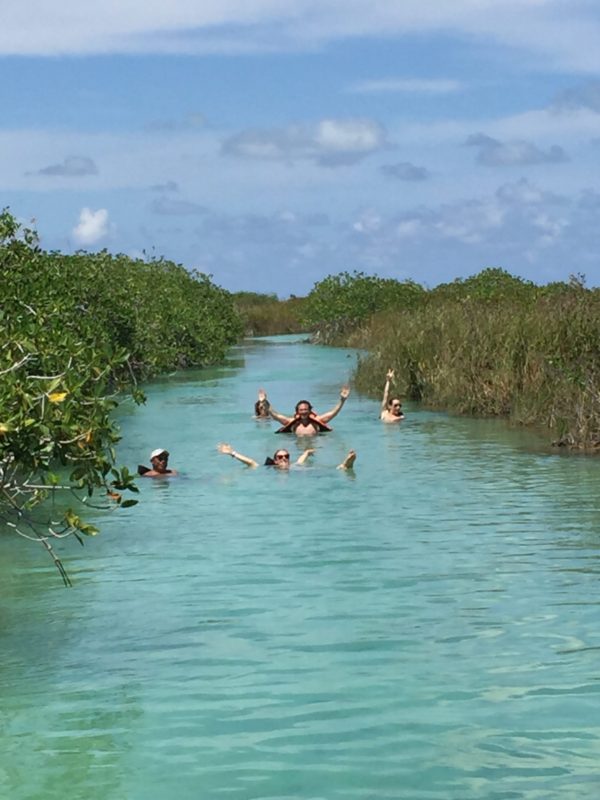 Explore by way of floating in the Mayan Canals.
TOUR
With Sian Ka'an, explore the ruins and rebirth of Tulum through the Mayan communities who know the best. Sian Ka'an employs Mayan locals to ensure the development of the area supports the sustainability of its history and culture. Visit bee projects and learn about traditional medicine practices. "The most refreshing is floating in the canals. You're surrounded by mangroves, listening to the sound of nature. It's an unforgettable experience and builds environmental awareness of this UNESCO World Heritage site," explains operator Román Caamal.
To experience the real Tulum – the local people, their talents, and the history that remains – travelers must make sustainable choices. And these companies are making it easier, and a no brainer, for us to do so.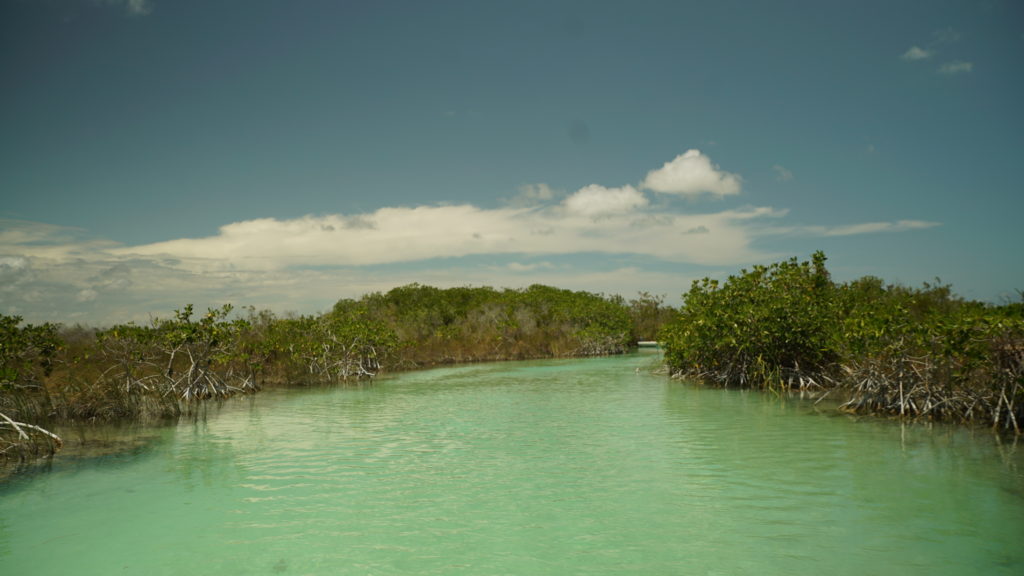 Sian Ka'an's tour of mangrove canal, a UNESCO site.