Nosara: Why You Need to Visit this Blue Zone Now
Posted on October 3, 2017 by Linden Schaffer
more info Swimming off the untouched coast of the Nicoya Peninsula, hiking through the jungle terrain, eating fresh fruit directly off the tree, spending the afternoon chatting with new friends – this is how I like to spend my vacation time. Hell this is how I'd like to spend every day. Welcome to Nosara.
In 2008 as the world economy collapsed around us, three men: an Italian, a Belgian, and an America were researching the world's happiest, healthiest places and found 5 that shared common wellness traits. American Dan Buettner coined the term that defined these areas and later released the book, The Blue Zones. A Blue Zone is an area of the world, where residents practice wellness habits, which have been shown increase life expectancy by as much as 10 years, contract 1/6 the rate of cardiovascular disease and have a 1/5 the rate of colon and breast cancer.
Everyday well-being is considered fundamental in these areas and the habits that connect them are each person participates in constant physical activity, a plant-based diet is consumed, there is no smoking, there is a high level of social engagement, family is considered a priority, and each person has an overall low stress level. The 5 Blue Zones span the globe and have been identified as Sardinia, Italy; Ikaria, Greece; Okinawa, Japan; the Seventh-day Adventists community in Loma Linda, CA; and Nicoya, Costa Rica.
Sounds like a great place to spend some time right?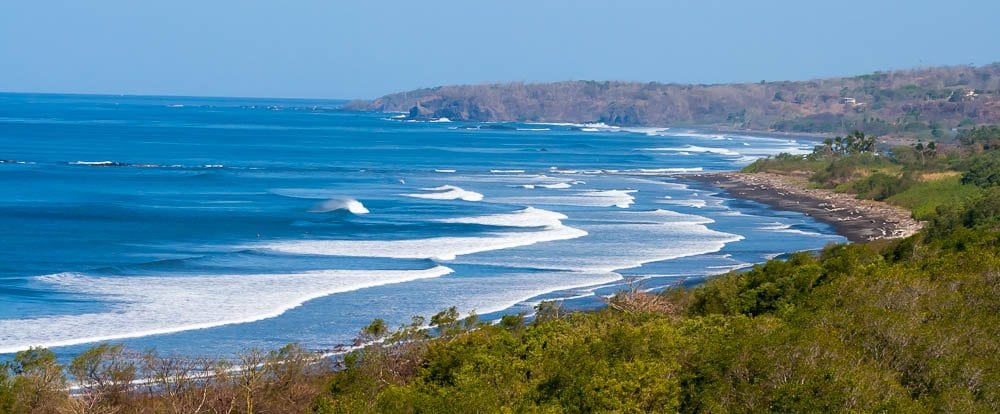 The small laid-back surf town of Nosara, within Costa Rica's Nicoya Peninsula, is the Blue Zone that I continuously visit. Having long held a wellness vibe since the early 1970s, when the local community came together to form an Association to promote the growth of all area inhabitants without interference to the local culture or scenic beauty. It has been a mission of Nosara's residents to protect and conserve the area's natural beauty, which translates to unpaved dirt roads, a rugged natural coastline, and wildlife at every turn. It is these guiding principles that have saved the town from overdevelopment and cultivated a natural feeling of wellness.
If you're planning your next trip to Nosara, consider enjoying some of my favorite wellness activities:
MOVE:
Aerial Yoga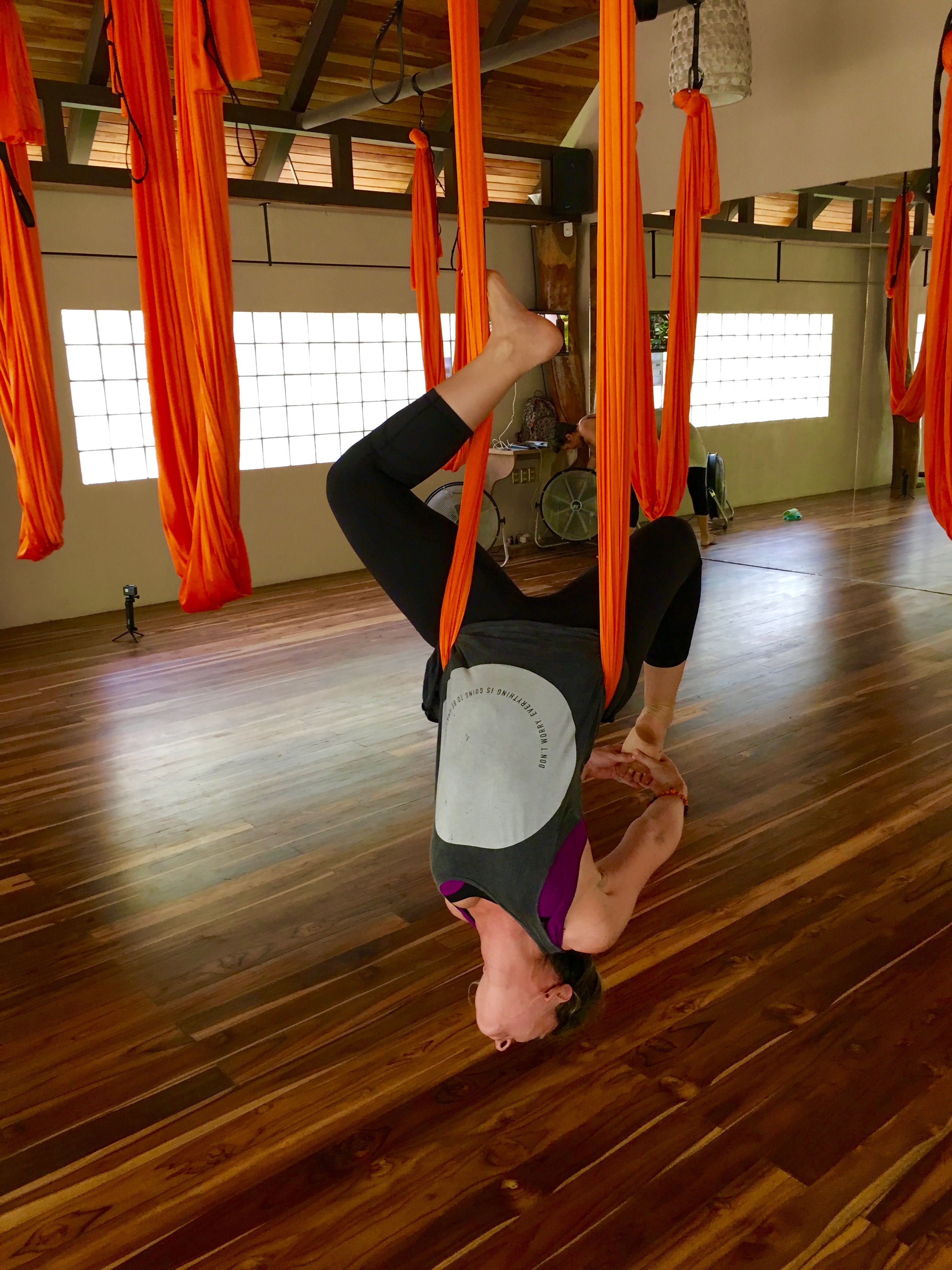 Remember the freeing feeling of flying as a kid? Aerial yoga is a class that combines acrobatic arts with yoga poses and inversions all while you are suspended off the ground in a silk sling. Developed in the early 2000's, this practice was created to aid in pain relief, spinal decompression and improve overall body alignment. The class is a great way to increase movement and mobility while recalling the carefree days of childhood.
Bodhi Tree Resort offers Aerial Yoga classes twice a week.
EAT:
La Luna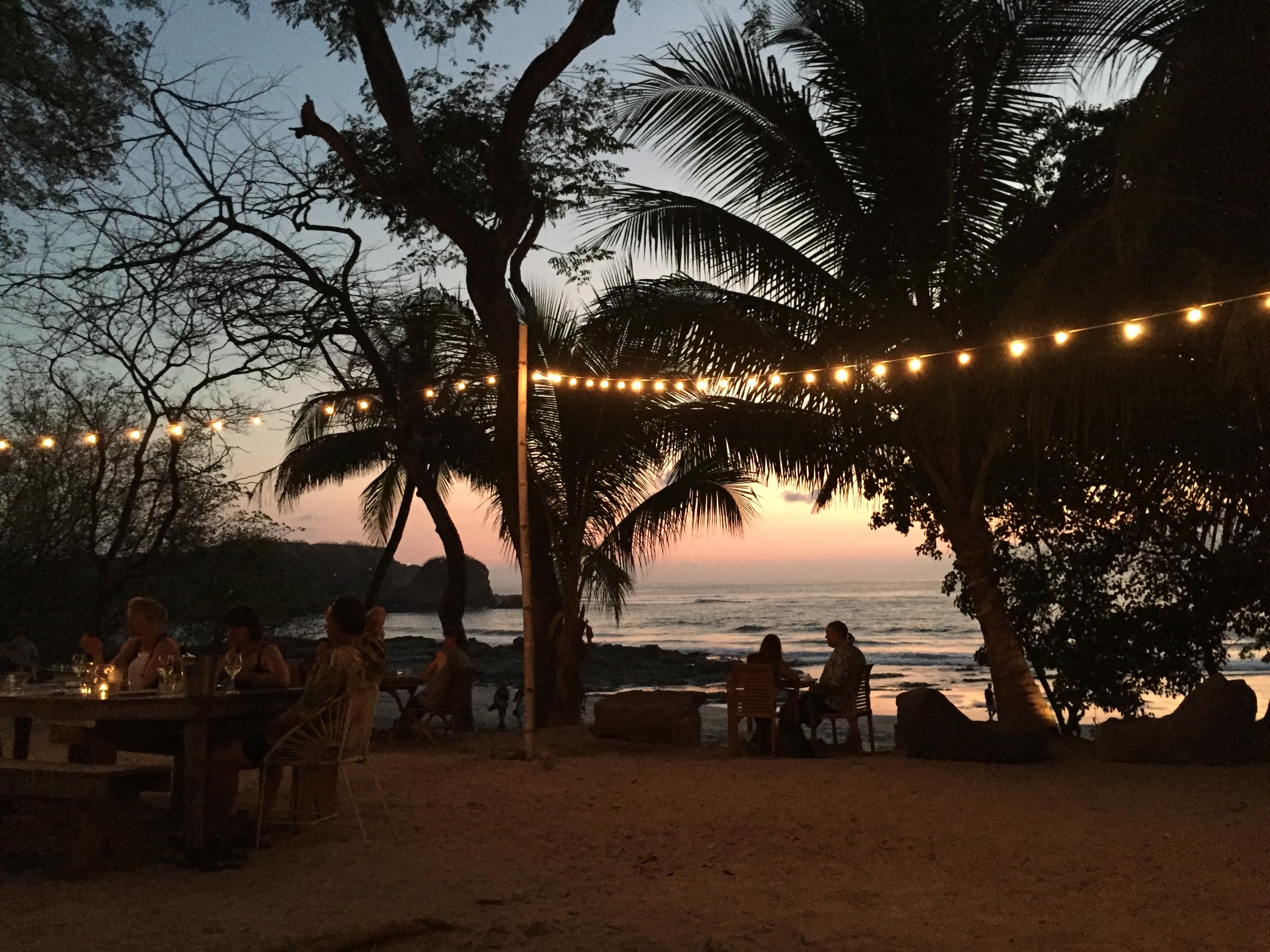 Always a favorite destination for speculator sunsets and celebrations, La Luna has been part of the local landscape for well over a decade. Perched on a small stretch of beach at Playa Pelada, surrounded by palm trees and twinkle lights, the restaurant is the top choice for anyone who wants to capture the picture perfect sunset, while sipping a well made cocktail. Traditional seating in available indoors and outdoors you'll find a mixture of tables, couches and cushions on the sand. The menu offers a mix of fresh Mediterranean and Latin fare at New York prices. You cannot go wrong ordering what ever is freshest, just be sure to make a reservation if you want your plans to include the magical sunset.
La Luna is open daily from 11am – 11pm.
LEARN:
SIBU Sanctuary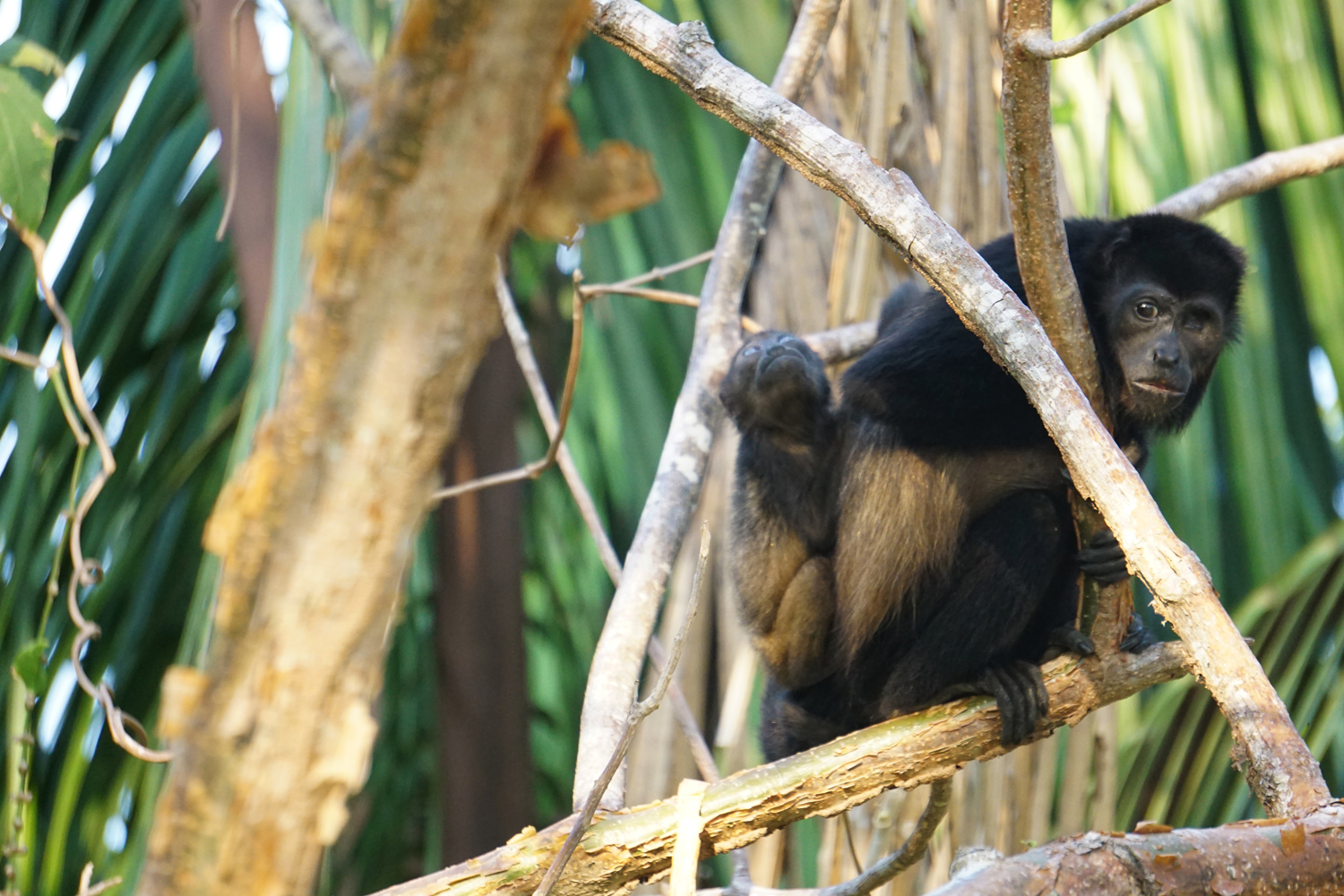 Costa Rica is home to 5% of the world's biodiversity, which is protected in forests and national reserves. SIBU's mission is to rescue injured, orphaned and displaced animals and provide them with medical care. As educators and advocates for wildlife, SIBU offers limited tours of their facilities where you can get up close and personal with monkeys, porcupines, anteaters and more.
Make a reservation to visit SIBU Sanctuary.
DO:
Watersports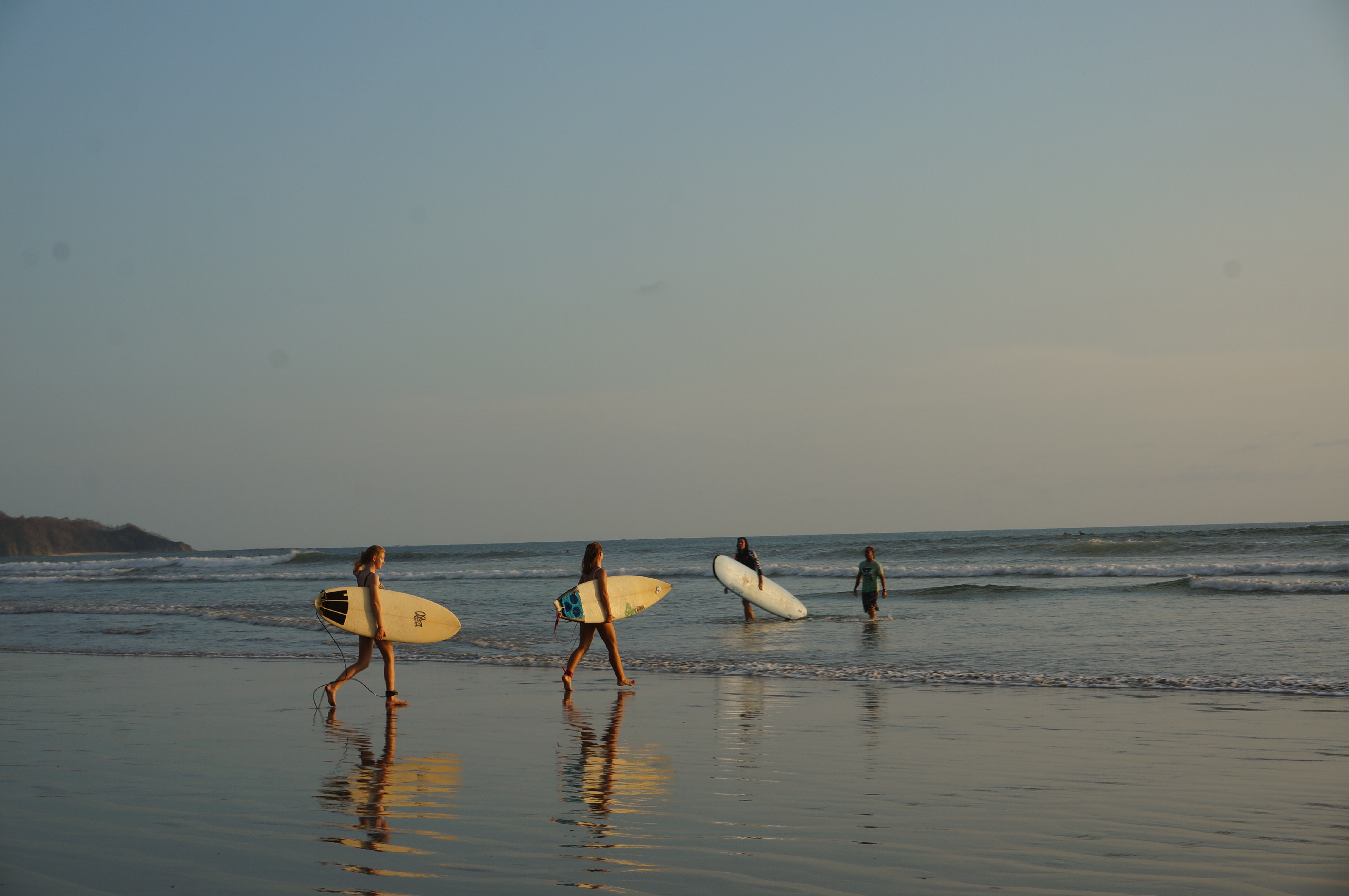 One cannot make a pilgrimage to Nosara and not get wet! The town is full of surf instructors and people who will use any excuse to spend the day outdoors at the beach. In Nosara you'll have the option to rent a surfboard, take surf lessons, grab a kayak for both the ocean waves and river exploring or go Stand-up paddleboarding.
Use this list for the watersport companies in Nosara.
STAY:
Moana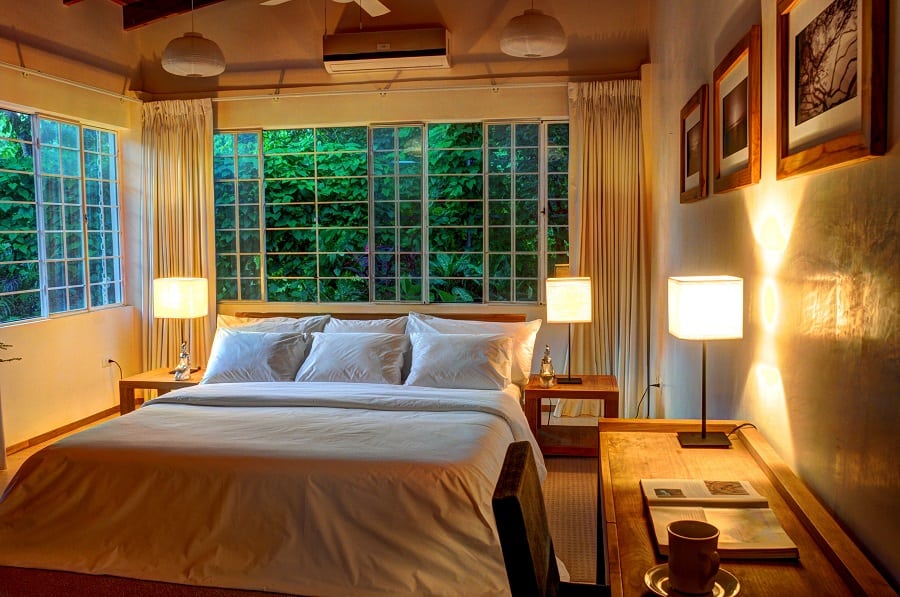 For an ultraluxe rental vibe, make your home for a week at this chic new property. Run by Israeli expats who moved to Nosara to surf, you cannot beat the location, which sits just 200 meters from the beach. Take your board out every morning along the sand path directly to the waves and return in time for an organic breakfast served in the community dining area or in your own suite. Not an experienced surfer? No problem, Moana runs their own surf school dedicated to tailoring a program specific to you. From daily yoga classes to afternoons spent around the pool, you'll make new friends and want to extend your stay.
A package for a surf and yoga stay at Moana can be booked here.
Linden Schaffer is the founder of Pravassa, the world's first wellness travel company. Pravassa specializes in small group tours and custom wellness travel planning that allows travelers to relax, restore creativity, and be completely changed by travel. Linden's work has been featured in publications from Forbes to The New York Times Magazine, participated in travel conferences across the globe, and was invited to speak about wellness travel at Google. Her first book, Living Well on the Road, became a #1 best seller upon release. You can connect with Linden via Instagram.