My Hometown: Dan Mitchell
Posted on January 3, 2018 by Cora Boyd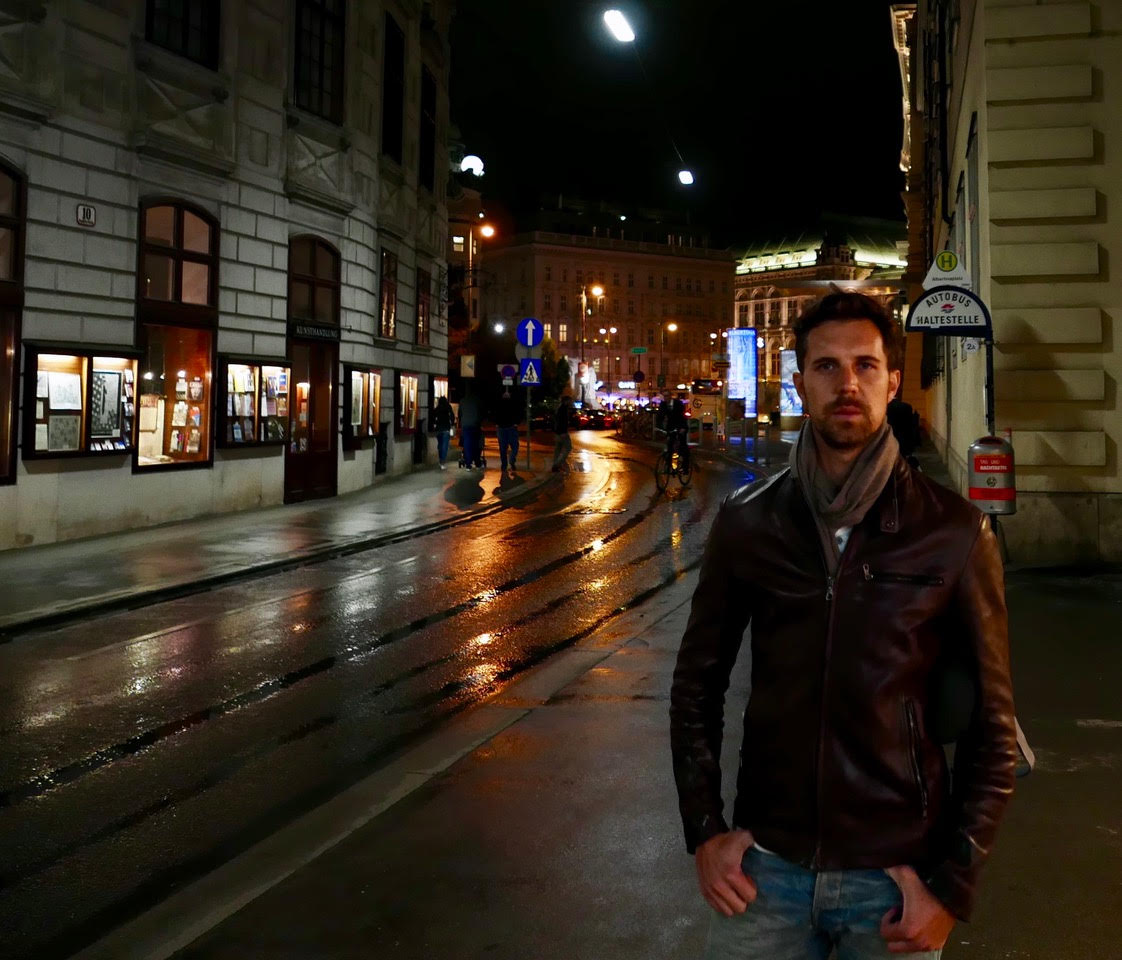 My Hometown is a series highlighting the hometowns of our contributors, join us with Dan Mitchell,  VP of Partnerships and Innovation, NationSwell, an organization focused on advancing the solutions to America's biggest challenges
OTPYM: Where is your hometown? Were you born here or did you move here?
DAN MITCHELL: Vienna, Austria My father was a hippie roaming through Europe and landed in a Vienna.   He met my mom while playing guitar in a club.  I was born in Vienna then moved to CT when I was 5, but frequently go back.  My mother ended up back and still have tons of family.   
What makes you consider it home?
It's home to my earliest  and most vivid memories –  the scents, colors and sounds of the jewelbox of a city it is.   
What is your favorite local dish and/or place to eat?
Schwarzen Kameel – dating from the 17th century, this buzzing cafe/restaurant has the most amazing finger sandwiches and desserts.  It's the best place to hang and people watch in Vienna tucked away on a side street in the historic city center.   Perfect spot to grab a glass of  'Sekt' (or Punsch at Christmas time) at the end of a day meandering through the city.   You can't leave without sampling the Sacher Torte.  Cafe Sperl is my favorite cafe that's not overly touristy.    
What is your favorite place to stay when you are "home"?
My cousins have a super cozy rooftop duplex off 'Yppenplatz' with a terrace with views from the city center to the surrounding vineyards and Vienna woods.  For travelers passing through, The Guest House, a design hotel in the center of Vienna is a great choice.
And where do you suggest that travelers stay to feel "local"?
There are several iconic 'grand hotels' in Vienna like the Imperial or Sacher, but I prefer some of the more miminal design hotels.  25Hours has a lively young scene directly across from the Museums Quartier complex, the roof top lounge tends to always be packed and has incredible views of the historic center.  The Altstadt is also a vibrant boutique hotel with a playful design that's a contemporary interpretation of classic Vienna in a fun, artsy hood.      
What unexpected activities can you experience in your hometown?
Vienna is surrounded by vineyards and nature.  Definitely go get lost on a hike in the hills surrounding the city.  Stop in one of the many 'Heurigen', the taverns associated with vineyards for some great local wine and comfort food. A hike up to the Kahlenberg takes you through amazing vineyards.   If you want to end the day in the alleged oldest restaurant in Vienna, The Pfarwirt is an elegant choice for classic Viennese fare in a beautiful setting.    
What's a neighborhood I need to explore off the tourist map?                          
Yppenplatz.  A former working class neighbourhood not far from the central ring, it's since become the epicenter of young, hipster Vienna.  A square filled with great cafes, bars and restaurants and the cities largest Turkish market.   The population is a vibrant mix of young creatives, a large Turkish population, and Baltic immigrants.    
What makes your hometown special/unique?
The mix of old and new.   It's a city obsessed with preserving the beauty and majesty of it's imperial past but also has a thriving contemporary art, music, and food scene.  The Viennese are also reknowned for their particular dry, dark sense of humor.   
What is your favorite memory in your hometown? Why?
When I was a toddler I used to walk everywhere with my 'Oma' (grandma) – she loved the abundant rows of roses in the Stadt Park where in the summer there's often an orchestra playing.   I used to take a stick and run to the front and try and conduct.   My grandmother used to lure me back with a giant Milka chocolate bar which would I would inevitably get covered in.  An evocative sensory memory of Strauss, roses, and milk chocolate.
Why would someone want to visit your hometown?
It has a charm and romance that transports you back to a far more elegant age.   If you love art, culture, history, food, wine, nature…. There's something for you.  It's super easy to navigate and relaxed.  It's a perfect long weekend getaway.   
What song best represents your hometown?
A little on the nose but can't help it – 'Vienna' Billy Joel
"Slow down you crazy child, Vienna waits for you'