My Hometown: Pili Montilla
Posted on January 9, 2018 by Cora Boyd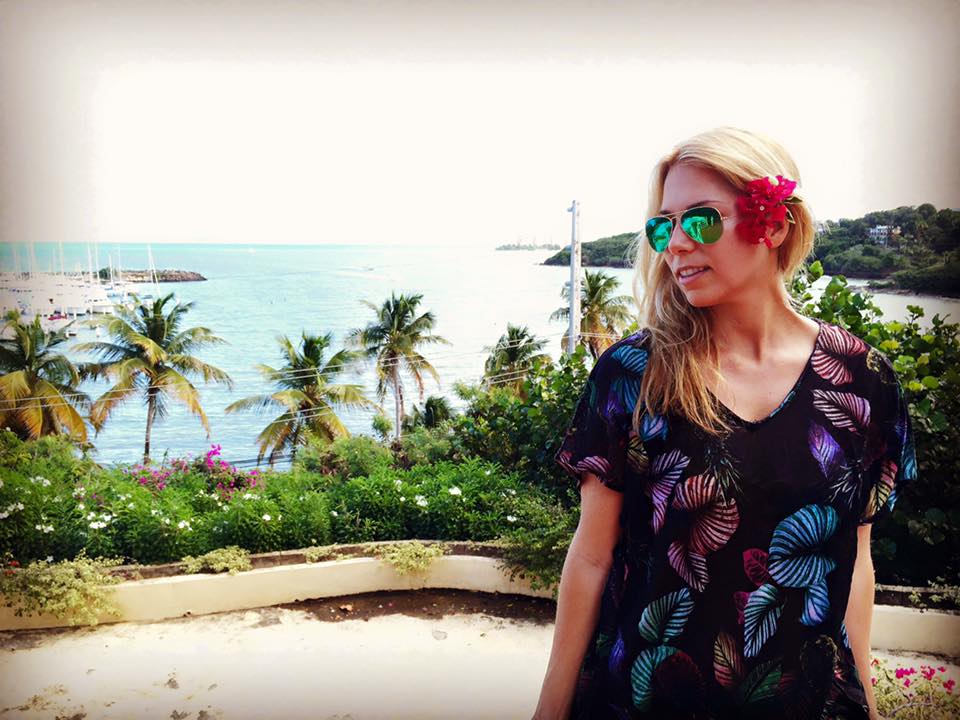 My Hometown is a series highlighting the hometowns of our contributors, join us with Pili Montilla bilingual and bicultural TV Host, Producer, Content Creator and Influencer.
OTPYM: Where is your hometown? Were you born there or did you move there? 
Even though I've been living in Los Angeles for the past decade, I was born and raised on the beautiful island of Puerto Rico.My childhood was spent between Rio Piedras (now part of San Juan, the capital) and Fajardo, a coastal town located on the east side of the island. So blessed to have been born in this magical place! Childhood memories are composed of sunny days, crystal clear beaches, warm humidity, lively music and smiling, dancing, caring people.
What makes you consider it home?
It's where my heart is. My family and most of my friends still live there. The warmth of my island is inexplicable- my people, the sounds, the tastes, colors and smells- it's just a fun, beautiful, charming place. Puerto Rico es casa.
What is your favorite local dish and/or place to eat?
I'm obsessed with tostones (fried plantain) with "mayoketchup" sauce (yup, you guessed it! Mayonnaise, ketchup and a splash of garlic all mixed in together.) It's soooooo good! It's usually an appetizer or a side, but you can top it off with meat, chicken or crab meat for a heartier meal. Mofongo (mashed fried plantain) is another Puerto Rican delight. Not to be missed! My favorite restaurant is Jose Enrique in La Plaza del Mercado in Santurce. It's fresh, local food served in a casual setting by my talented chef friend Jose Enrique. Highly recommend it!
What is your favorite place to stay when you are "home"?
When I visit I stay at my parents who, to this day, still live in the same house I was born and raised in. So you can imagine all the beautiful memories and moments I get to revisit every time I go back! And when I go to the east side of the island, I stay at my grandparents home overlooking the ocean. Truly priceless.
And where do you suggest that travelers stay to feel "local"?
Try boutique hotels in Old San Juan, and Air BnB's all over the island. Puerto Ricans are super welcoming and there are some really unique Air BnB's all over the island- up in the mountains or beachfront- that will give you a sense of belonging.
What unexpected activities can you experience in your hometown?
Kayaking at night in one of our bioluminescent bays is a very special and unique experience. We also have the only rain forest in the Caribbean, and it's a very peaceful place for a hike if you avoid the more popular treks. Take a "Bomba y Plena" class to learn the rhythms and moves of the island. You'll get a better sense of why so many talented musicians and dancers come from such a small piece of land! (Ricky Martin, JLo, Lin-Manuel Miranda, Luis Fonsi, Daddy Yankee????)
What's a neighborhood I need to explore off the tourist map? 
Santurce has amazing street art and murals by the most important and sought after international street artists in the world! You'll find some amazing hidden gems just by walking on the alleys and streets of this neighborhood located in San Juan.                          
What makes your hometown special/unique?
The people. Hands down. No matter what hardships the country is going through (Financial crisis! Hurricanes!) Puerto Ricans have it in their DNA to enjoy life to the fullest. We face adversity with a smile and a positive attitude.
What is your favorite memory in your hometown? Why?
Afternoons on the beach (Ocean Park, in the Condado area) playing beach paddle tennis, drinking a Medalla (local beer), swimming in the warm water and having a perfect tan! Being outdoors- be that the beach or the mountains- was a big part of growing up in Puerto Rico and I cherish that.
Why would someone want to visit your hometown?
It offers a wide array of things to do. Whether you want to party (It has a great night life- seven days a week!) or chill and bond with nature, Puerto Rico has everything to offer. Plus you don't need a passport if you're a US resident and most people speak English, making it easier to navigate as a tourist.
What song best represents your hometown?
Oh my! That's a tough one. I grew up listening to a lot of reggae and salsa. So lets say anything from Cultura Profética and Fania All Stars.