My Hometown: Austin, TX
Posted on January 13, 2018 by Cora Boyd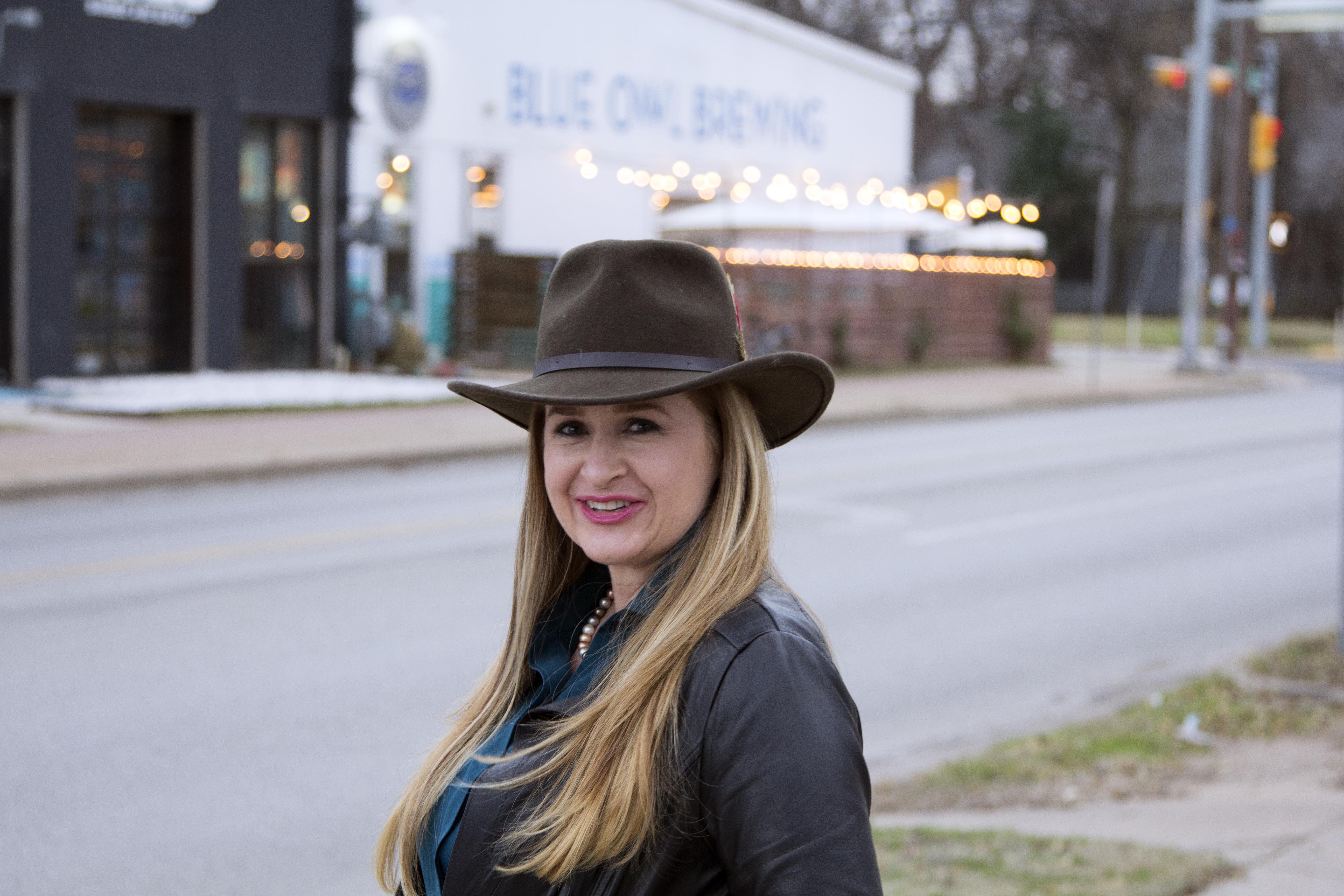 My Hometown is a series highlighting the hometowns of our contributors, join us with SJ Murray, EMMY- nominated screenwriter and producer, an Executive Producer for film and TV, and I created basicsofstorydesign.com.
OTPYM: What do you do? 
SJ Murray: I'm a story expert. (I've been called a story whisperer.) More practically, I'm a tenured professor at Baylor University, an EMMY- nominated screenwriter and producer, an Executive Producer for film and TV, and I created basicsofstorydesign.com. I'm passionate about (1) writing and creating great stories, (3) teaching others to tell great stories, and (3) coming alongside other filmmakers and entrepreneurs to help them tell amazing stories. I love everything story.
Where is your hometown? Were you born here or did you move here?
My home-hometown where I was born is PortStewart, N. Ireland. But I spent most of my childhood in France, especially in Clermont-Ferrand. Now, I'm home-based in Austin, Texas. It's a fabulous place. (Obviously, I moved there.)
What makes you consider it home?
It's home for three major reasons: (1) Coco, my wheatonpoo, is based here. (2) I own a townhouse here and consider it home-base. (3) It's where I love to retreat from the busy-ness of making films and teaching, to spend time with quality friends and out of the spotlight.
What is your favorite local dish and/or place to eat?
Austin is an amazing foodie town. There are so many amazing places to eat. It wouldn't be Austin without breakfast tacos, and tacos in general. So I'll have to put in a word here for Torchys and Taco Deli. When you come to visit, you can weigh in on the city divided, when it comes to which you enjoy the most! I can't get enough of the guacamole at Torchys. Seriously. We also have a great deal of farm-to-table options. At the end of the day, though, it's all about the food trucks. I'm addicted to the cabbage two ways and black noodles (both vegan) at Thai Khun, the East Side King's truck inside Whislers. (Bonus: hand-crafted cocktails on site.)
What is your favorite place to stay when you are "home"?
Oh. Hands down, slightly outside of town, the Travaasa spa. It's an experiece-based spa, so there are also amazing activities like equine therapy (my fave). It's beautiful, quiet, and there's an amazing chef on site. In town, you can't ignore the Driskill. I believe it's the oldest hotel in the State of Texas (and if not, that's a great urban legend). If you're really into the more traditional luxury spa scene, I also recommend an overnight detox and sanity retreat at Lake Austin Spa.
And where do you suggest that travelers stay to feel "local"?
The Hotel San Jose or Hotel Saint Cecile. Both are in the South Congress District and have the same owner. Small, boutique, with the Saint Cecile being more exclusive. (Don't be surprised if you see the Roling Stones there if you're in town.) And if you're looking for a hipper scene, the South Congress Hotel. Into history? Then definitely, the Driskell.
What unexpected activities can you experience in your hometown?
There are literally 100s of music shows every night in Austin, so you should go out and experience your sweetspot as well as stretch your music comfort zone. Our motto is keep Austin weird, so there's bound to be something fabulous going on every day. In terms of a unique thing I like to take visitors to do, book an appointment at Midnight Cowboy — it's a surprising speak easy in the midst of 6th street. You'll have to ring the bell to a business to get in. They arguably have the best cocktails in town, and they're located in an old brothel (#EndTrafficking). Inside, there's one of the oldest original tin ceilings in Texas. For that extra special experience, book one of the small private rooms in the back, and request cart service (at no extra charge).
What's a neighborhood I need to explore off the tourist map?
Interestingly, many tourists don't make time to go walk around the river or hike the greenbelt — or, even, visit the amazing Barton Springs pool (spring-fed and home of the rare Barton Springs salamander). Note: the pool is closed on Thursdays to give the salamanders and their natural habitat the day off. I also recommend taking in a movie — such an Austin thing to do — at one of our packed, dine-in Alamo Drafthouses, or at the small, hip Violet Crown. We're serious about movie theaters here. And be sure to grab lunch or dinner at one of the in-store restaurants inside the Whole Foods flagship store.
What makes your hometown special/unique?
We welcome everyone, in every way. And it's not lip service. You can dress up and dress down. We're real. We care about the world. We're into conversations, and to bridging divides. We don't want to all look or think alike. We embrace and welcome diversity. It's refreshing. And we don't take ourselves too seriously.
What is your favorite memory in your hometown?
Why? Hmmm… There's strong competition between the first time I took Coco to brunch, and the first time I attended the Austin Film Festival. Brunch, because the restaurant immediately inquired what Coco might enjoy. The film festival, because it helped me make my first inspiring contacts within the film industry. I got to chat with Randall Wallace and got momentarily stuck in an elevator at the Driskell with John Lee Hancock.
Why would someone want to visit your hometown?
Because Austin is AWESOME! Seriously, it's this original bubble inside a world that often pushes us towards social, emotional, and intellectual conformity. If you're in town on a weekend, don't be surprised if you see a Naked Cowboy cyclist making his way around downtown, someone riding a horse to brunch, or even a pet goat out to dinner at another one of my fave local spots on the east side, Justine's.
What song best represents your hometown?
Oh man, this is a tough one. I'll go with Alejandro Escovedo, "Always a Friend." Because it's an Austin staple, and Austin is always a friend.