Work with Michaela
---
Way back when before buzz words like video, social influencers, giving back, community and mindfulness were a "thing", Michaela Guzy served as the VP/Global Travel and Strategic Development at American Express Publishing. BUT in 2012, uninspired by the lack of in depth content that inspired her to get out and explore and the fact that she couldn't go back to a trusted advertising partner one more time with an ad buy disguised as an integrated package, Michaela departed Corporate America, founded OhThePeopleYouMeet (OTPYM), an editorial content site for travelers, foodies and philanthropists seeking authentic local connection everywhere they journey and took off for sub-saharan Africa by herself for three and a half months to document and share interesting people doing inspiring things.
With Michaela at the helm, OTPYM has grown into a collaborative collective of over 90 contributors across the globe, and even powers the content for sites like SustainableTravel.About.com. She is the Executive Producer, Director, Lead Writer and On-Air Talent for two original editorial video series, Michaela's Map and OhThePeopleYouMeet (an extended interview series), which can also be found on other sites ranging from Yahoo to The Daily Meal.
This fearless, self-made, female entrepreneur is a travel industry, publishing and new media expert with a social good agenda. In addition to setting OTPYM's editorial strategy she runs OTPYM's production arm and is often asked to appear as an industry expert from a three part talking head series for BravoTV's Tour Group, curating conversations, moderating panels, conducting interactive workshops and giving inspiring keynote presentations for awesome industry partners such as International Luxury Travel Market, WeWork and Soho House's IMPACT series. Read more about how to work with Michaela here.
Michaela originally hails from St. Louis, MO where she grew up with her parents and three biological sisters, their fake sister from Ecuador, no less than six rescue dogs and two chickens.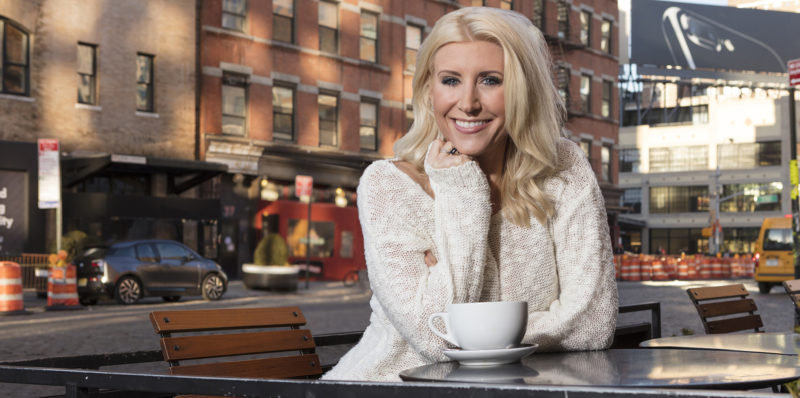 Storytelling Beyond Borders, Fearless Beyond Reason
Michaela Guzy, a former publishing exec who is fearless beyond reason, left her career behind to begin a journey that has since changed her life and touched others. OhThePeopleYouMeet speaks to the wanderlust in us all and ignites a passion for global connections and sustainable and immersive travel, which are shaping the tourism industry worldwide now more than ever.
---