African Townships: 10 Do's and Don'ts
Posted on July 24, 2013 by David DiGregorio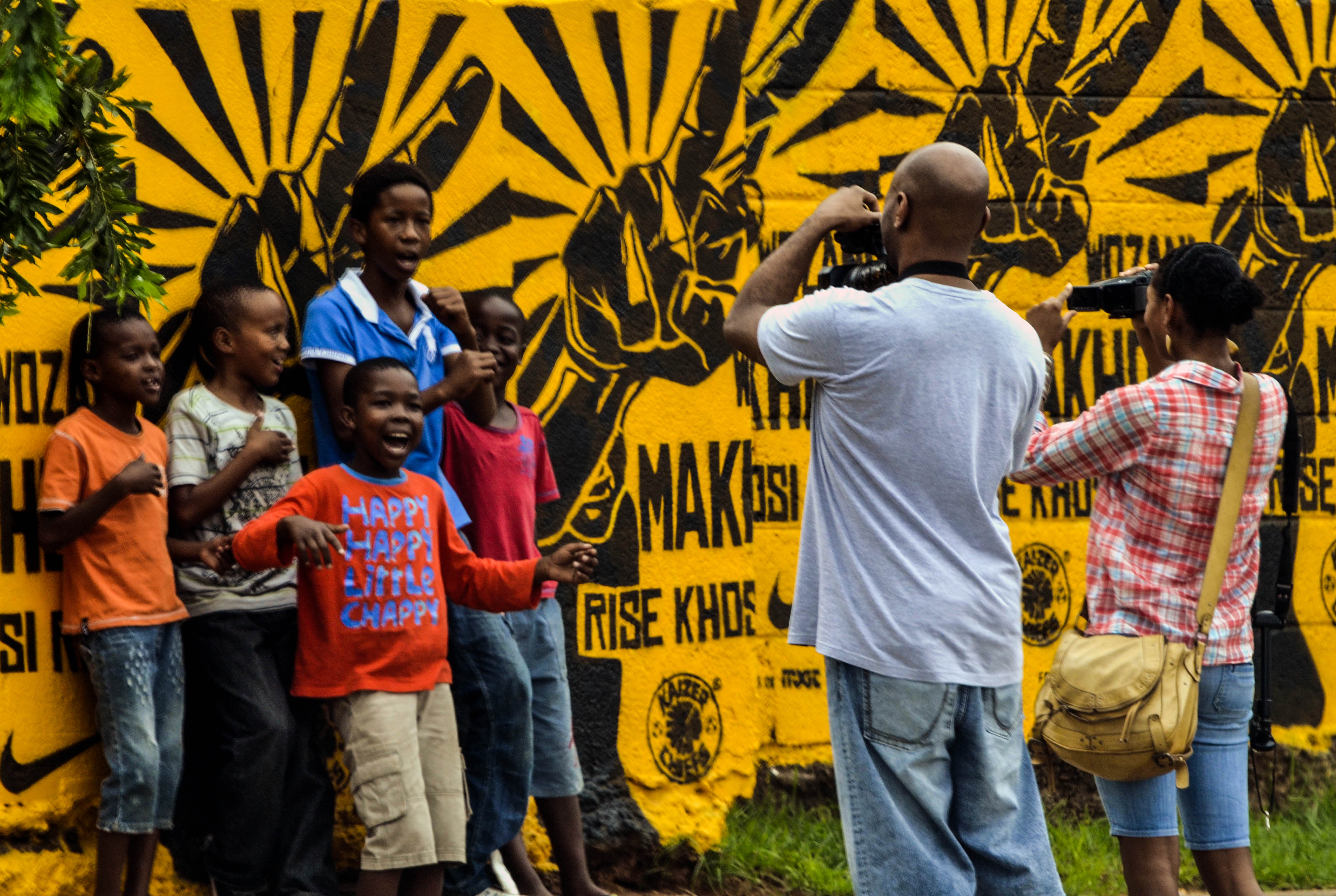 Snapping photos of kids in SOWETO (Johannesburg's SOuth WEst TOwnships). Just be sure to show them the photos afterwards!
When visiting Africa, and South Africa in particular, visiting a township is a must.  Although it may not be on the top of your travel to-do list, I can assure you that it will definitely be one of the most memorable experiences of the trip. South African townships have come to be defined as residential areas reserved for non-whites living near, or working in, white-only communities during the Apartheid regime.  Although South Africa's system of racial segregation was abolished during the early 1990's, it takes generations for a population to naturally shift and rebalance after such forced separation. Although townships are no longer reserved for non-whites, they remain a fascinating opportunity to glimpse not only the historical effects of Apartheid, but also into the current socio-economic impacts on modern society.
SOWETO with the Orlando Cooling Towers visible in the distance.
For most foreign travelers, visiting a township is the ultimate example of leaving your comfort zone.  Remember that you are going into an area that people live in and this is not a "typical tourist destination".  For this reason, many travelers are conflicted between their curiosity to understand a culture so rich in history and the feeling that they are exploiting the locals in these areas.  But don't shy away from such a unique immersive experience. Here's a few do's and don't when visiting a township and I think you'll find the locals are quite friendly too!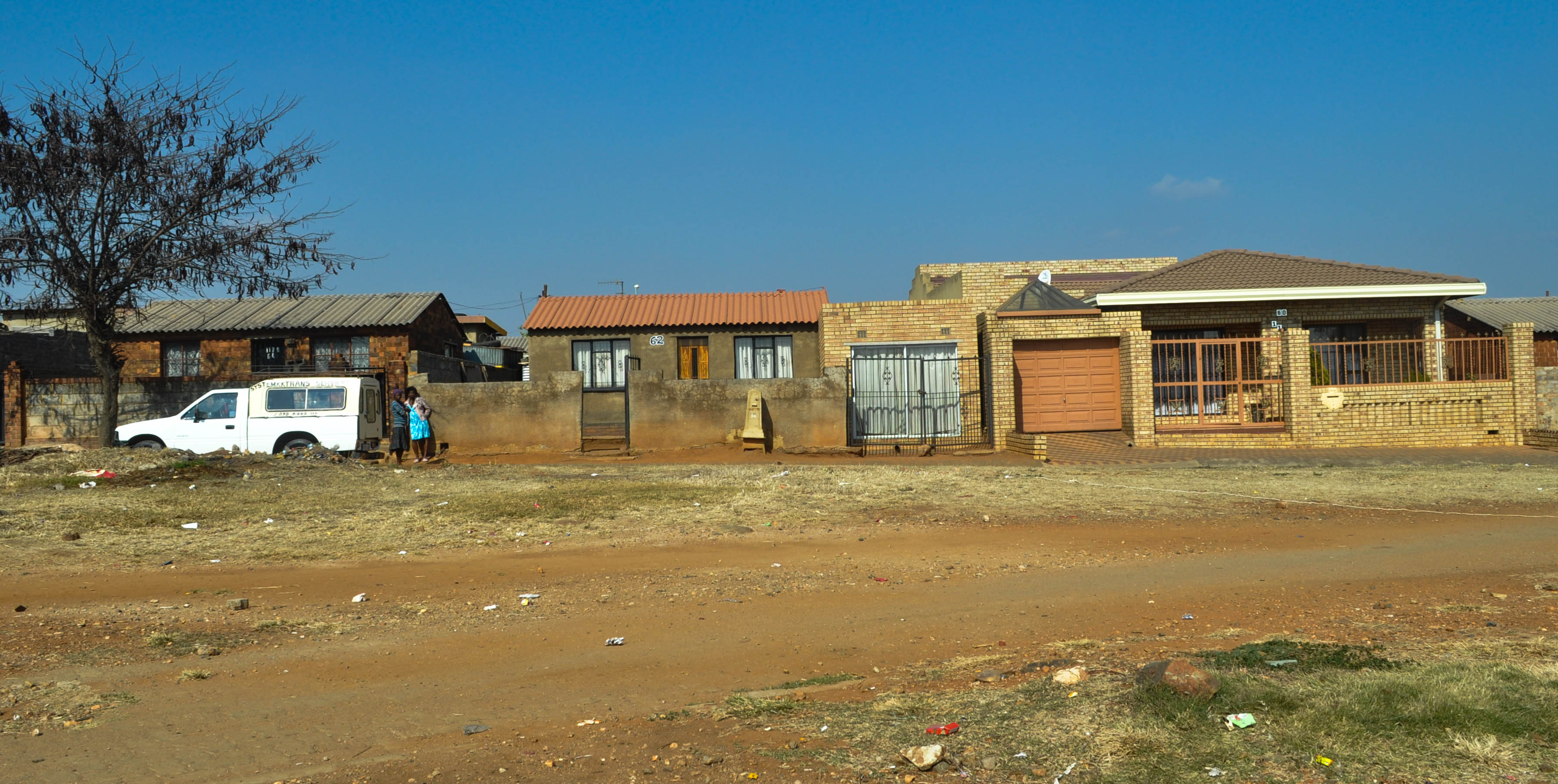 The evolution of township homes. Different phases of urban development all on the same street.
http://www.carrieryan.com/faq/ buy sildenafil citrate DO:
cheap sildenafil citrate 1. Put your Visit in Context:  Shanty homes, garbage on the street and obvious poverty are usually ingredients of a seemingly bad situation.  But keep in mind the context of your surroundings.  Make use of a local guide and you'll see a mix of informal settlements (shanties), small basic houses, and then expanded, built-up housing.  This is the evolution of the township and an example of rapid urban sprawl that you can rarely witness in developed cities. The township is evolving along with the people living inside it and understanding this allows you to realize this is a work in progress.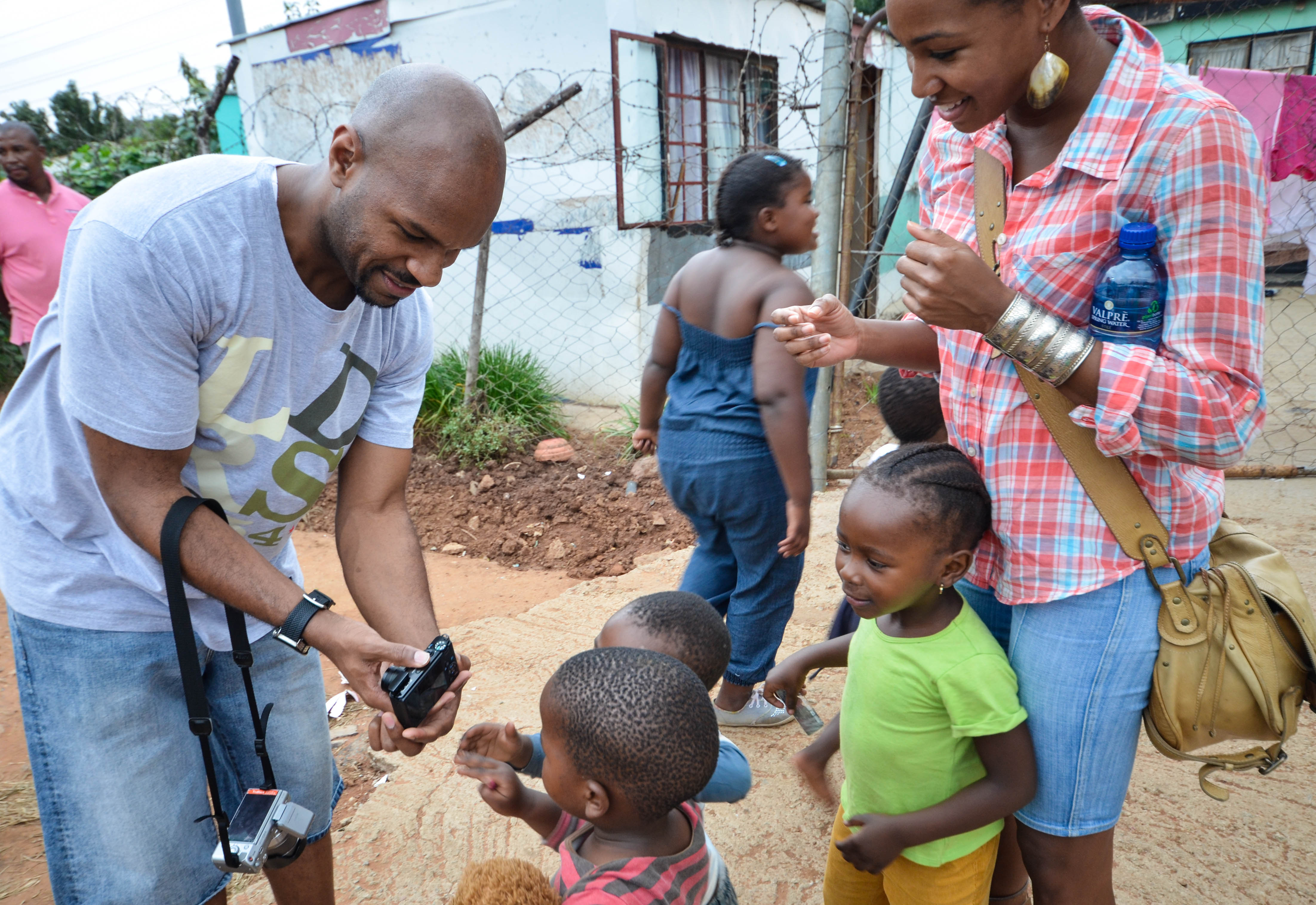 Kids are eager to see their own photo in Johannesburg's Motsoaledi township.
https://www.smithersoasis.com/about-us/research-and-technology/smithers-oasis-global-research-capabilities/corporate-polymer-horticulture-research/ trusted tablets 2. Show the Kids Your Photos: It's okay to take photos.  But it's always a good idea, and the respectful thing to do, to ask permission if anyone is obviously in your photos. One immediate reaction: you'll be surrounded with children eager to have their photo taken. They don't want their photo taken as much as they want to see it, so flip those digital cameras around and let them see how great they look!

Real township food at Wandies in SOWETO outside of Johannesburg.
3. Eat Local: Township food, although simple, is delicious.  There's something about its simplicity and communal serving that makes you feel like you are not just experiencing good food, but you are a part of the community too.  In SOWETO outside Johannesburg I would strongly recommend Sakhumzi Restaurant and in Cape Town's Langa Township check out Lelapa Restaurant where you'll simultaneously dine and be entertained by a local marimba group.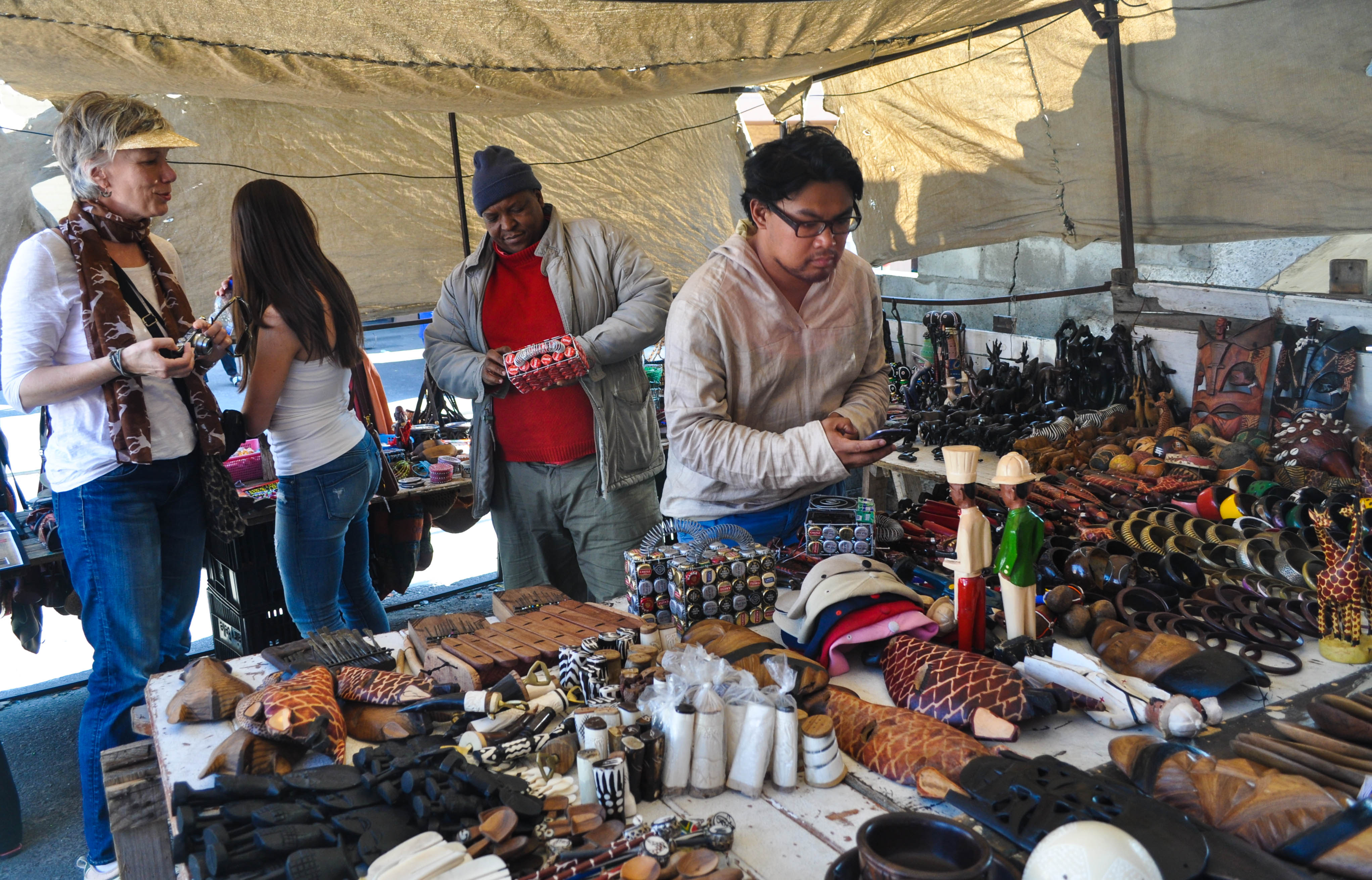 Shopping for handmade crafts in Langa Township outside of Cape Town.
4. Buy Stuff: Many of the crafts and handmade goods you'll see in fancy shops and at the airport originate in the townships.  Put your money directly into the community and show the township's residents the value in having tourists come and visit.
5. Make a Donation: If your trip includes a visit to a school, a church, an orphanage, hospital or community center, be sure to give a generous donation. A little money goes a long way and these types of organizations are typically under-funded and rely heavily on travelers that come to visit. It's a simple gesture on your part that makes a big difference on theirs.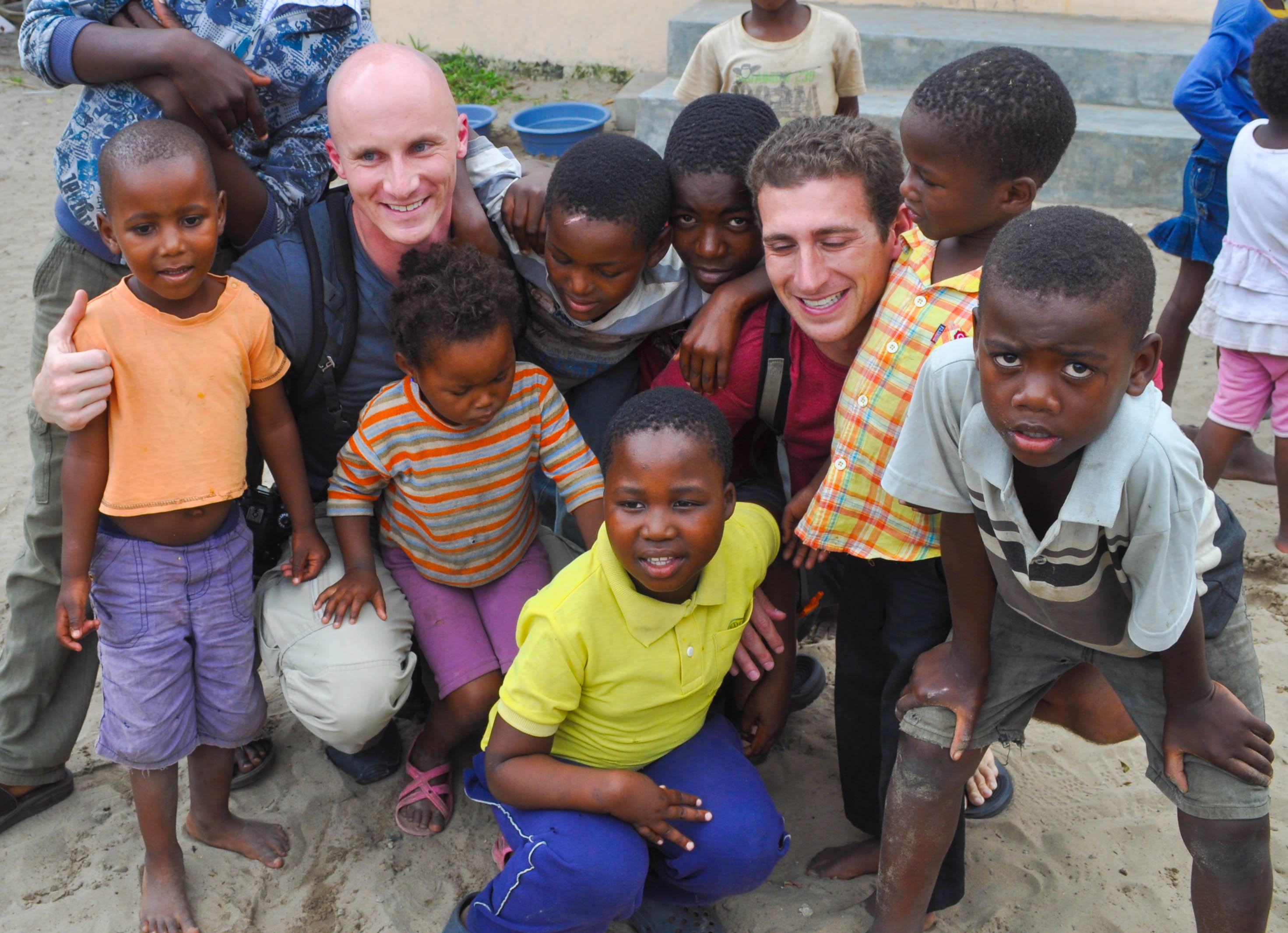 Township kids eager to take photos.
DON'T:
1. Feel Like You Don't Belong: For many visitors, this is the most difficult part to get over.  Sure you look different and may stand out, but don't be embarrassed, embrace it!  Being different is an opportunity to ask questions, to say hello to strangers, and to be okay with being unfamiliar with local culture.
2. Stay in the Tourist Bubble: Don't keep the conversation to superficial levels.  Don't tell people where you live in the world and move on.  Use this as an opportunity to ask questions that have been on your mind, such as: Curious about how your life was under apartheid? Curious how life is now? The economy, upcoming elections, current events? JUST ASK!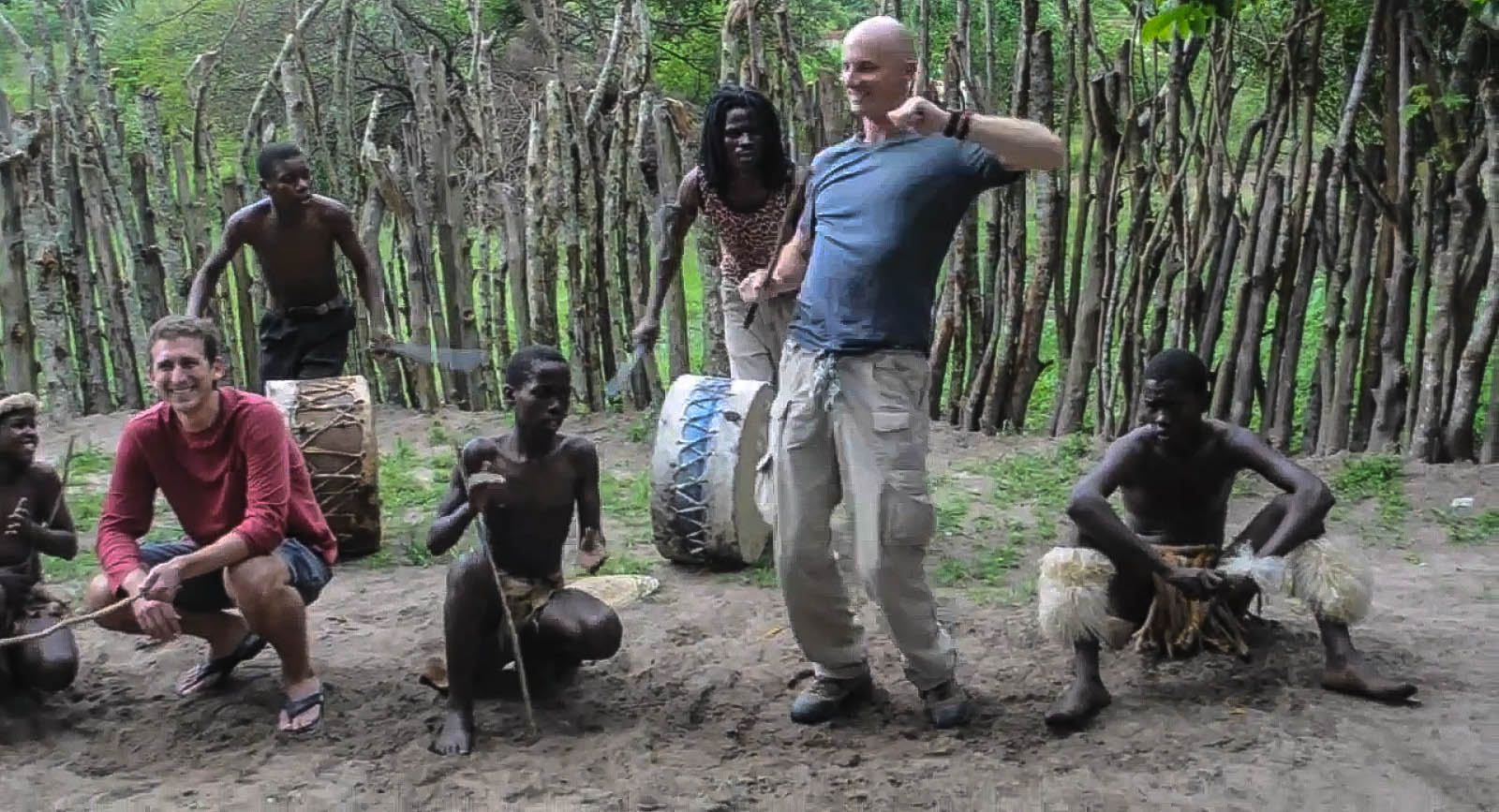 Don't hold back, sometimes you just have to DANCE!
3. Hold Back or Be Afraid: Offered a food you've never heard of and can't identify?  DIG IN!  Offered a sip of beer in a non-descript container? GULP IT DOWN! Invited to join in a Zulu dance-off?  GET UP AND DANCE!
4. Stay in the Vehicle: The absolute worst way to experience a township is in a big tourist bus with glass between you and the outside world. Get out and walk, or even more fun, get out and explore by bike!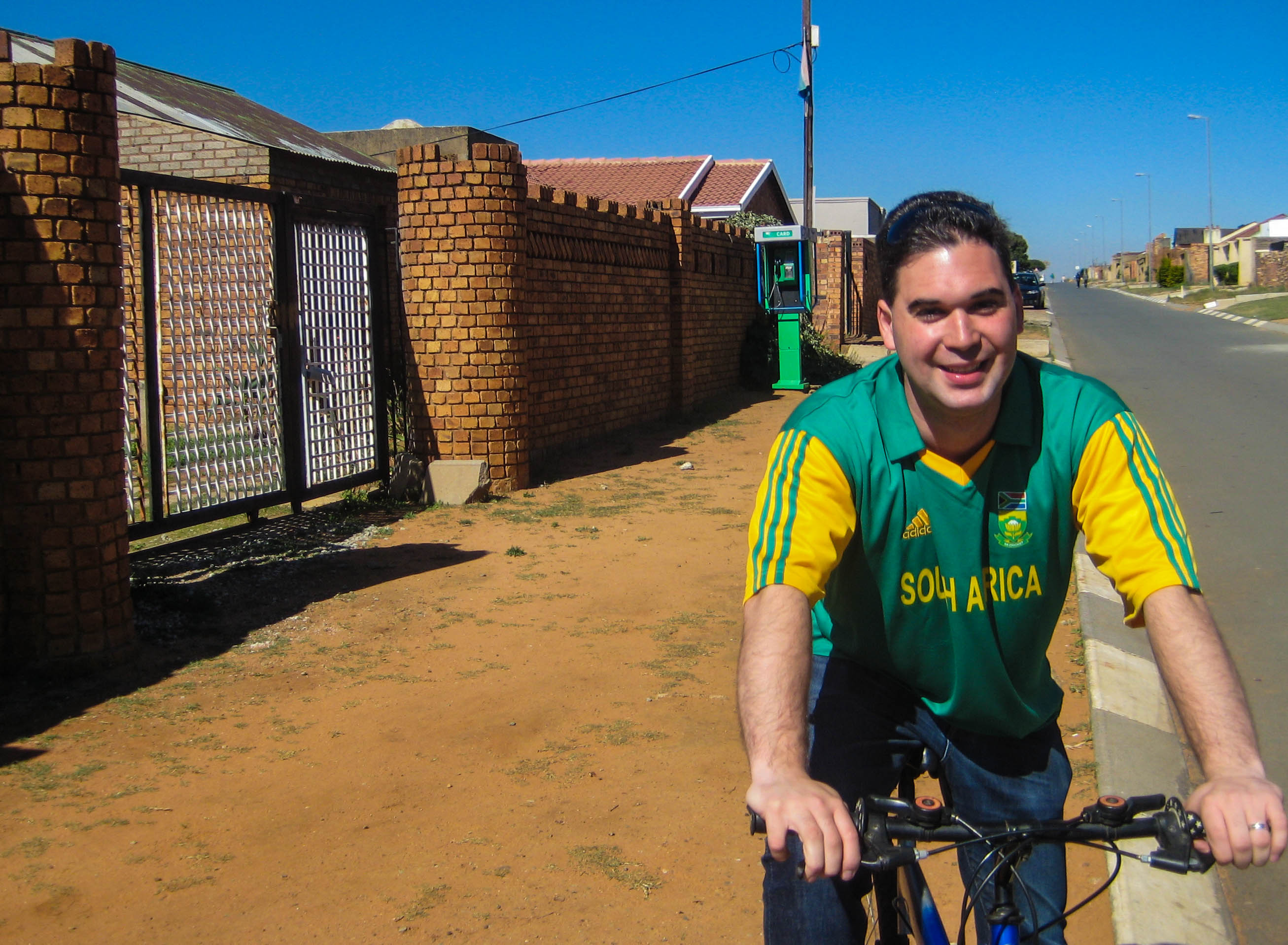 Exploring townships by bike can be an interesting way to cover more ground while still interacting with the locals.
5. Forget You're in Someone's Home: Although you are a visitor and everybody may know it, never forget to show respect to the people that call the township home.  These people are opening up their private life in order to give you a glimpse into their country's reality.  Ask for permission to take photos, keep your voice down, respect people on the street and be extra mindful when entering someone's house.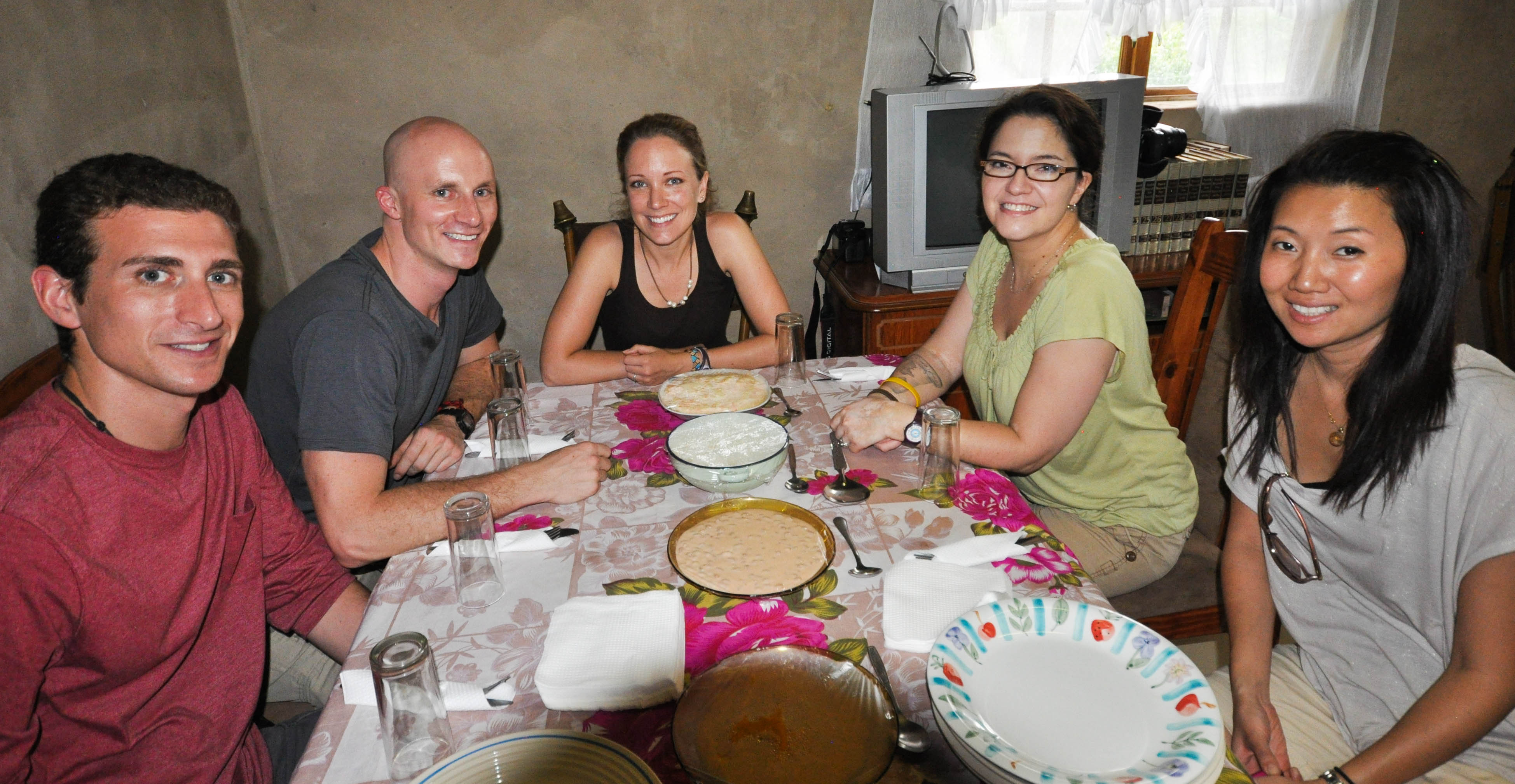 Enjoying the hospitality of someone's home in KwaZulu-Natal's Khula Township.
Townships to Visit and How to Get There:
Johannesburg: JMT Tours will show you the real SOWETO and arrange a visit inside a home, have a real township meal and explain the many historical and cultural sites along the way. JMT's owners Joe and Sophie Motsogi know SOWETO so well because it's their home.
Cape Town: 1) Escape to the Cape can arrange day trip visits from Cape Town into the nearby Langa township  as well as several others. Contact Shaheed Ebrahim to make it happen OR 2) with Uthando who run tours daily or can tailormake private tours to suite particular interests, whether it be urban agriculture; animal welfare; youth development through the medium of art, dance, choir singing, classical music, drumming or sport; special needs education; assistance to refugees; the environment; economic empowerment through skills development; arts and crafts; township theatre; prisoner rehabilitation; care and protection for children, women and the elderly.
Durban: Julnic Tours can bring you into KwaMashu where you can experience a real township meal at Kwamagaye Butchery and have your future read by a Sangoma. Make sure you ask for Thami as your guide.  KwaMashu is his home and nobody could possibly be a better guide.