Maranhão, Brazil: Monkeys & Lençois Maranhenses
Posted on October 28, 2013 by Nikki Pepper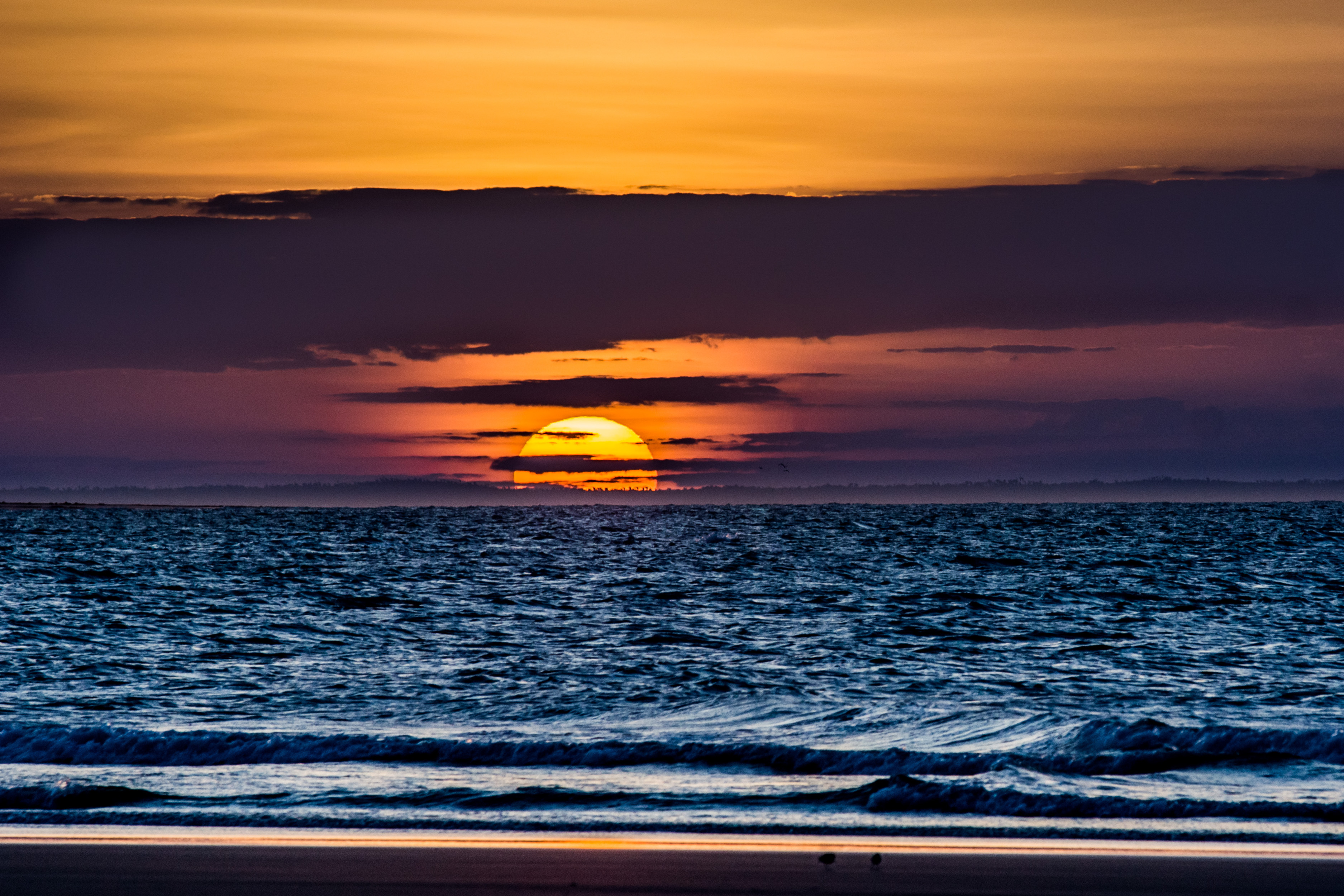 São Luis sunset over the Atlantic Ocean.
Photos by: Andre Maceira

When you think of Brazil, you likely picture Rio de Janeiro's iconic Christ the Redeemer and the sunny, bikini-laden sands of the Copacabana. But Brazil – a vast country (8,514,877 sq. km to be exact) made up of 27 states and climates ranging from snow in the south to tropical weather at the equator – has much to offer outside the popular cities of Rio and São Paulo. For my first trip to the country, I wandered off the well-traveled path and flew to the northeastern coast to the lesser-known city of São Luis, the capital of Maranhão state. The equator's heat and ocean's sea breeze make for perfect vacation weather. Here are my top recommendations to see, stay and eat during your visit.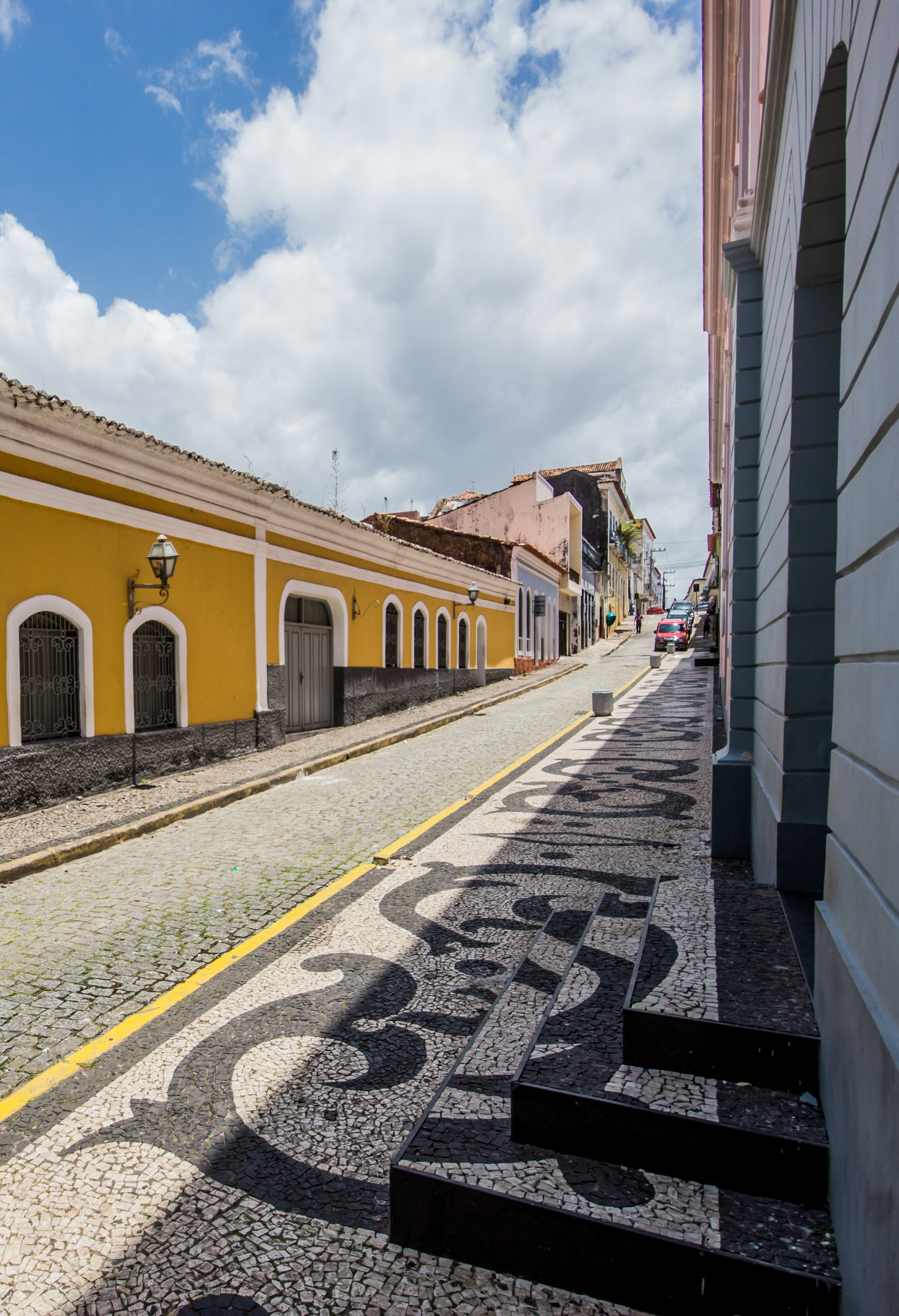 São Luis' tiled sidewalks and cobblestone streets.
SÃO LUIS 
SEE:
Historic Center– Connect with the culture of São Luis' old city, the streets are lined with bright facades and intricate tiling, and signature details of Brazilian architecture. The 18th and 19th century Portuguese influences are still apparent today and earned the city a World Cultural Heritage site status by UNESCO. Don't forget sunblock and walking shoes for the bright sun and stone streets.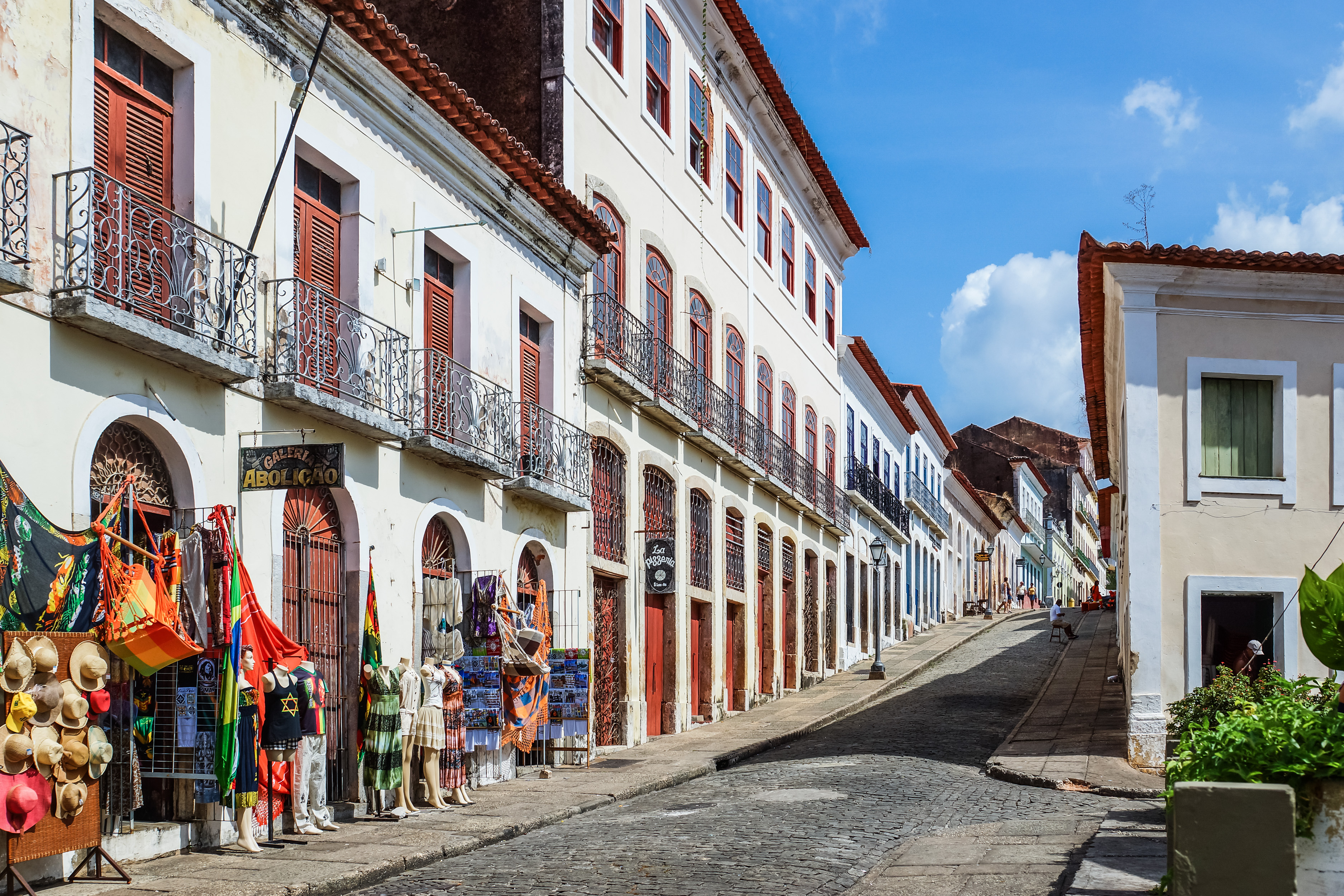 Little shops line this street in São Luis.
During our stroll through the city, we stumbled upon a group of men practicing Capoeira which originated with slaves who used the dance-like martial art to mask their practice of self-defense. The dance is performed to a rhythmic drumming, without touching one another and is still a popular celebration of Brazilian heritage.
Nikki Pepper sitting on one of the many vibrant streets of Alcântara.
Alcântara– Is a city reachable by boat and frozen in time. Visit the Historic Square's rocky ruins of a church and don't miss the tour of the museum- a collection of 18th and 19th century belongings of the Portuguese families who settled here.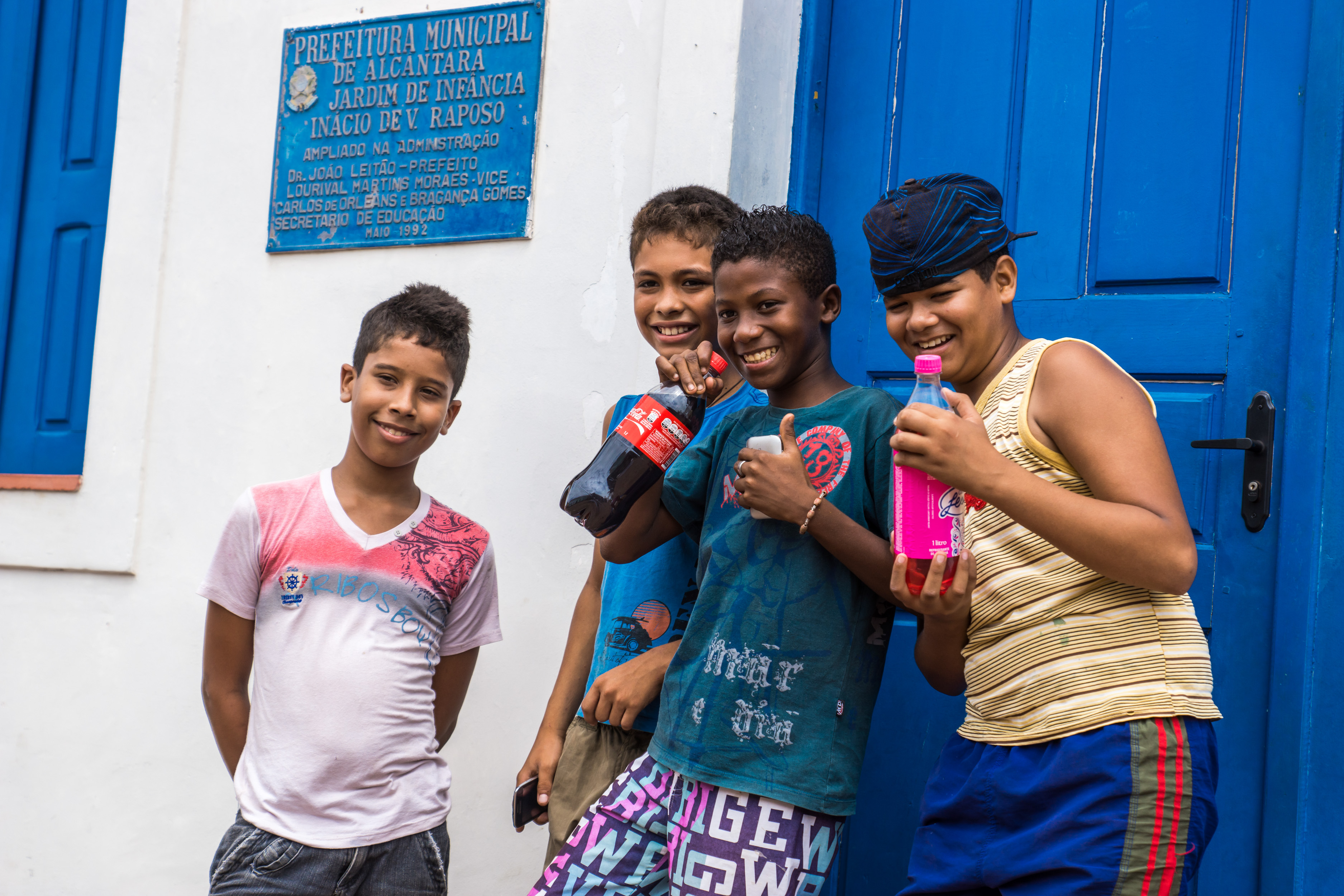 Local kids drinking Coke and Guarana Jesus, a super sweet, bubblegum flavored soda exclusive to Maranhão.
STAY:
Portas Da Amazônia– Owner Alessandro, an Italian transplant who has been in Brazil for a decade, takes pride in running a quaint, 36-room pousada. The breezy common areas are ideal for lounging, and the simple rooms with exposed stone walls and floral bedding provide a colorful, organic place to rest after a day strolling through the São Luis' historic center.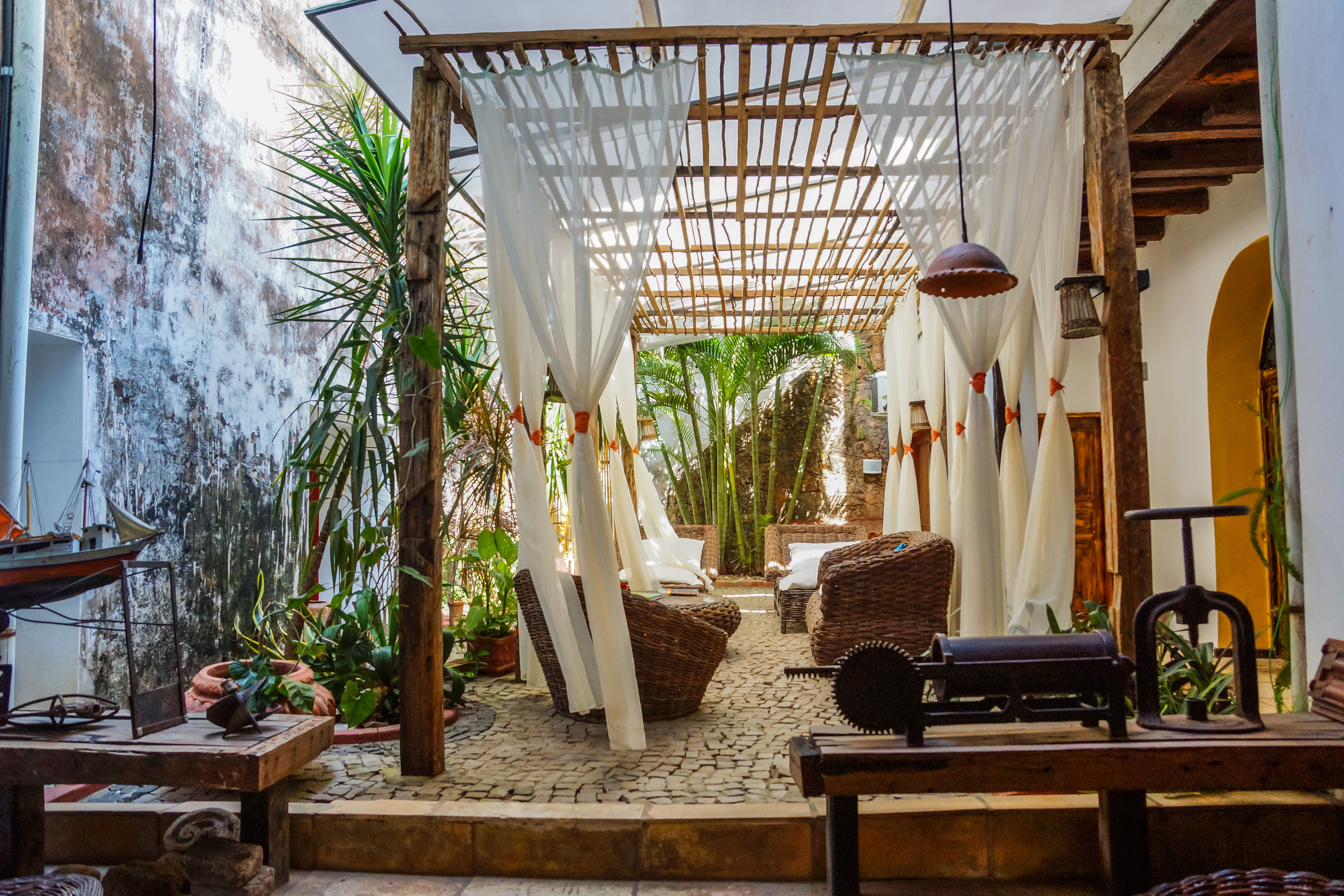 Airy space at Portas Da Amazonia.
EAT:
Cabana do Sol– An award-winning culinary mecca made for the carnivore, serving savory "carnes" plates with the traditional Brazilian sides: rice, beans and yuca. Take home a bottle of the pimenta sauce. It's one of the best I tried in the city…and believe me, by the end of this trip, I was a hot sauce connoisseur.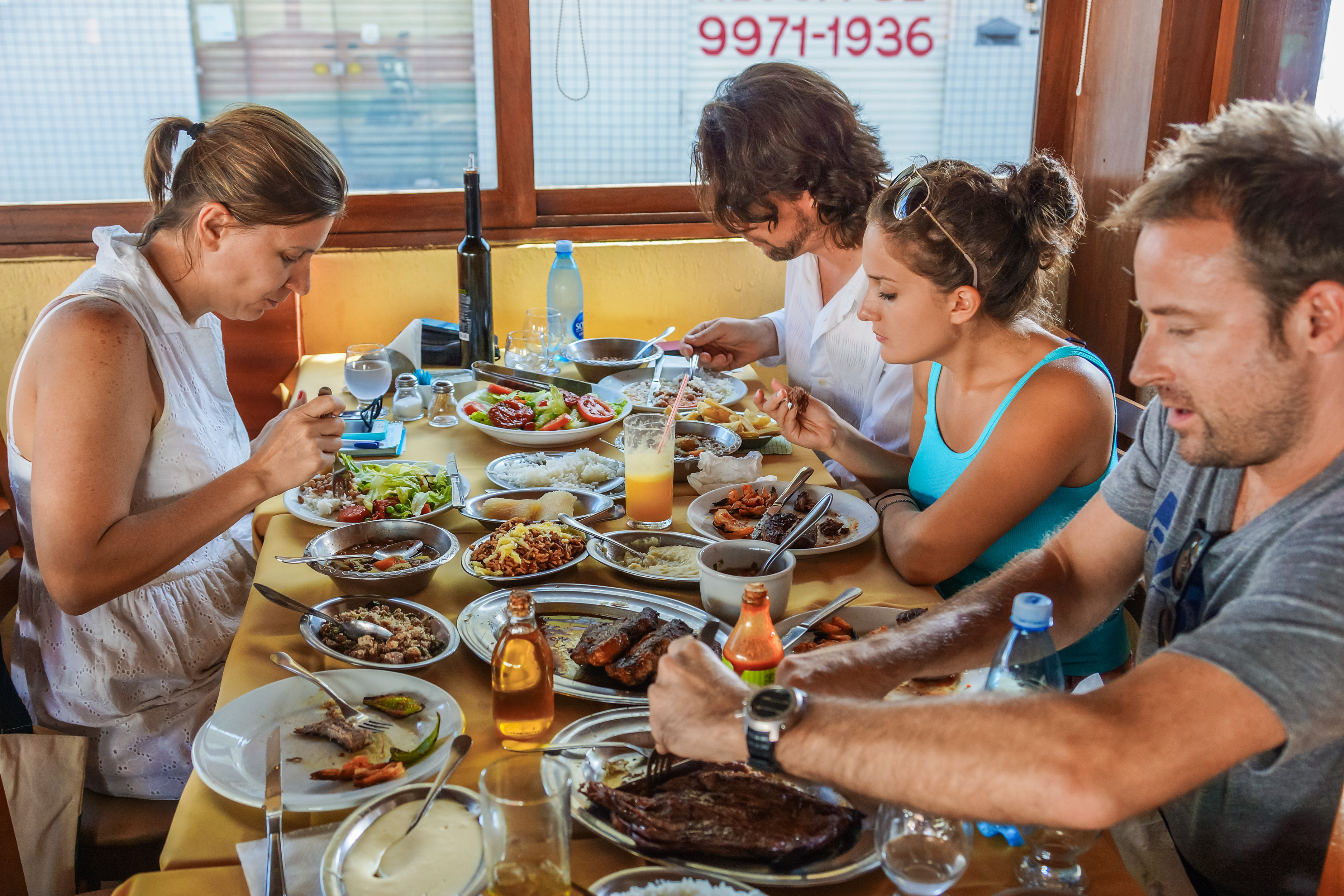 Plates are meant to be shared…though we had a hard time doing so!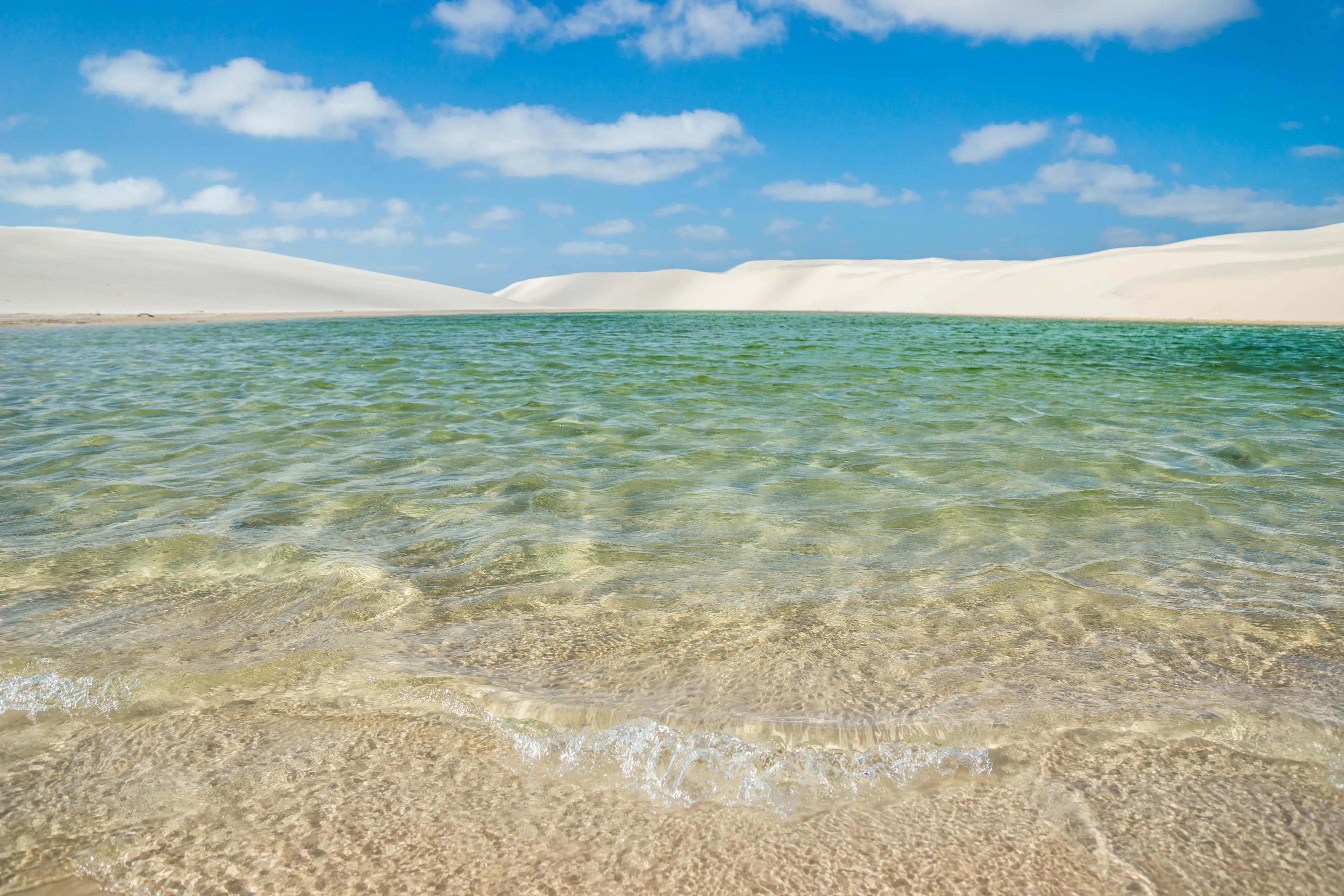 The crystalline water and pearl white dunes of Lençois Maranhenses.
BARREIRINHAS
SEE:
Lençois Maranhenses– A 30-minute 4×4 excursion through bumpy sand trails will deliver you at the awe-inspiring Lençois Maranhenses. A natural wonder like no other water and sand experience you've had before. The warm lagoons vary in depth depending on rainfall but are always a glowing azul. The wind shapes ripples in the sand, erasing fellow tourists' footprints so you feel like you're the first to mark the massive white sand dunes. Keep walking and you'll pass the more popular lagoons and can discover smaller, private ones to dip into.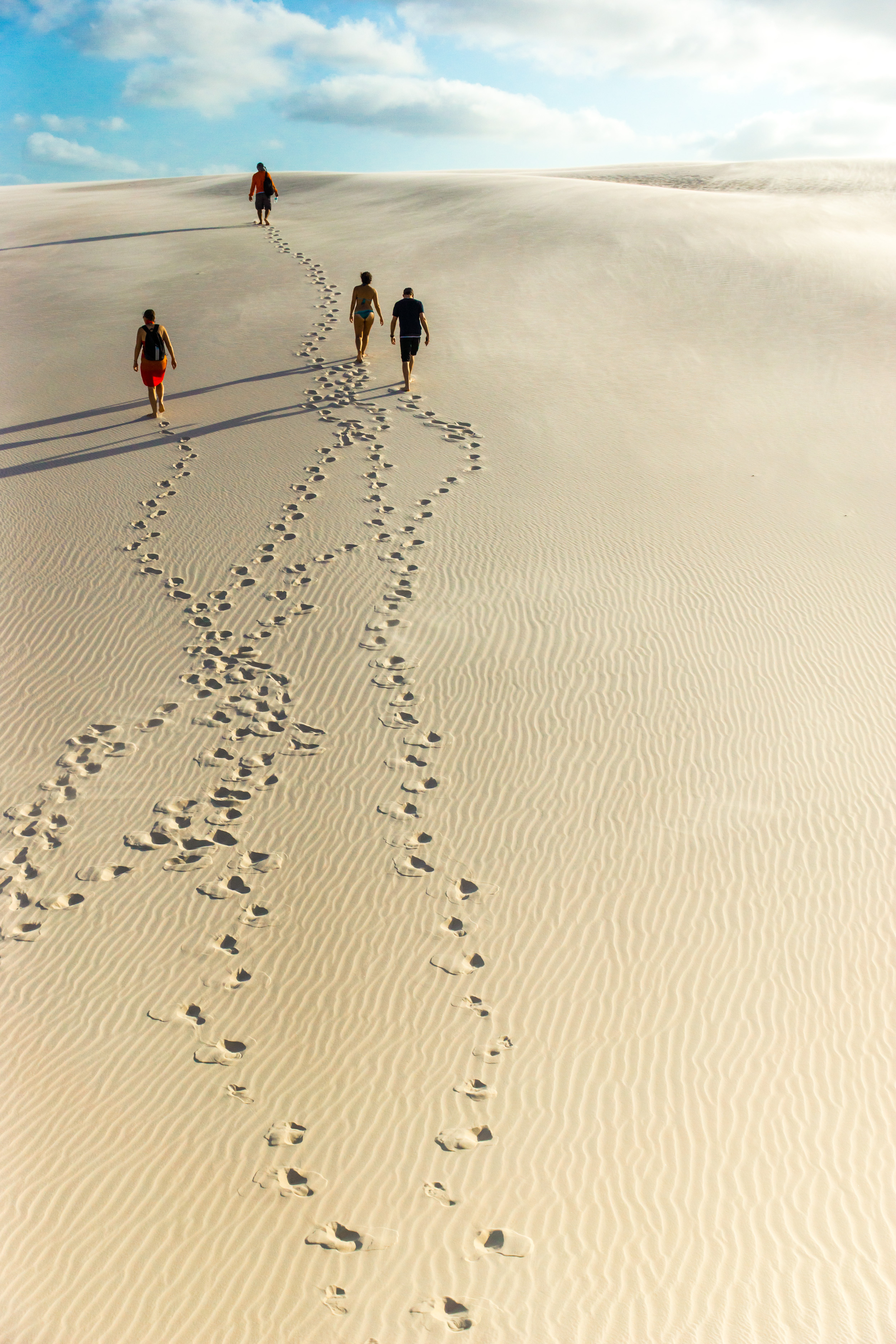 Leaving footprints in the sand.
Caburé– Happens to be where you can walk from the Preguiças River to the Atlantic Ocean in under a minute. A dozen miniature houses makes up a former pousada and still dot this part of the island. Caburé is made for relaxing on a refreshingly isolated beach and sipping refreshing Cairpirinhas.
From Barreirinhas, you can reach Caburé by boat. On your way, take in the massive Mangroves and several types of palm trees that produce açaí, oils and palm wax.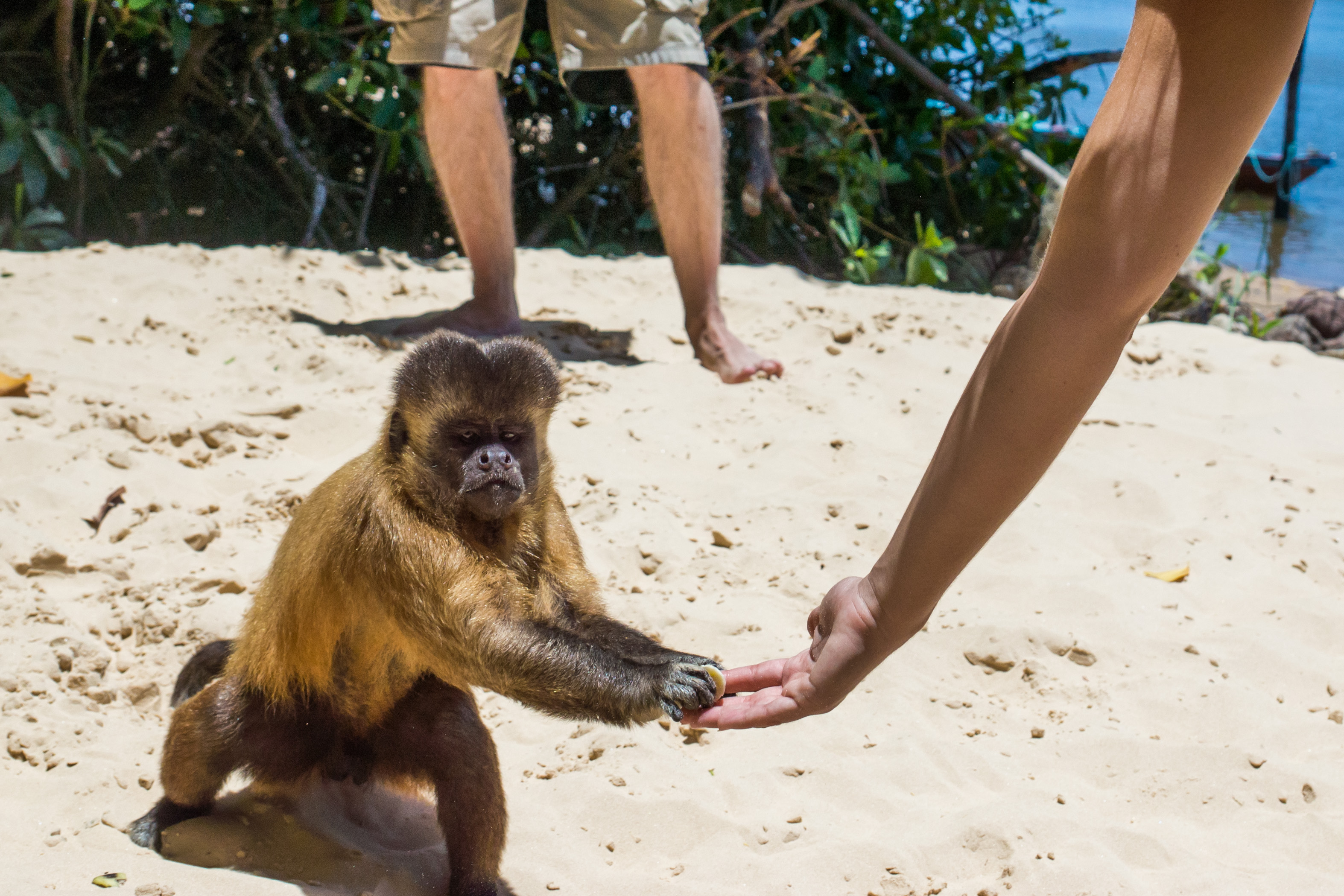 Alpha monkey, ready for his close up. He was quite the banana hog!
Your first stop en route should be a small, generator-run village with just a handful of visitors. Hang out where the silky sand meets the trees with a few banana slices in hand and watch the wild monkeys emerge. Your new besties need no time to warm up before snatching the banana from you. Once I got over my initial apprehension, I kept requesting more bananas!
STAY:
Porto Preguiças Resort– This resort is a collection of small houses, each with a mini porch and personal hammock right outside your front door. The lush property is covered with palms and brightly colored flowers along winding paved walkways. Travelers shouldn't book here for the amenities but rather the proximity to Lençois. Expect an early wake-up compliments of the roosters that roam the property eating scorpions.
EAT:
A Canoa– This second floor restaurant with panoramic water views is located on a bustling street of Barreirinhas. It's a convenient spot to grab lunch before heading out for a day on the river. A Canoa is also good for a casual dinner and front row seat to the evening bustle and music.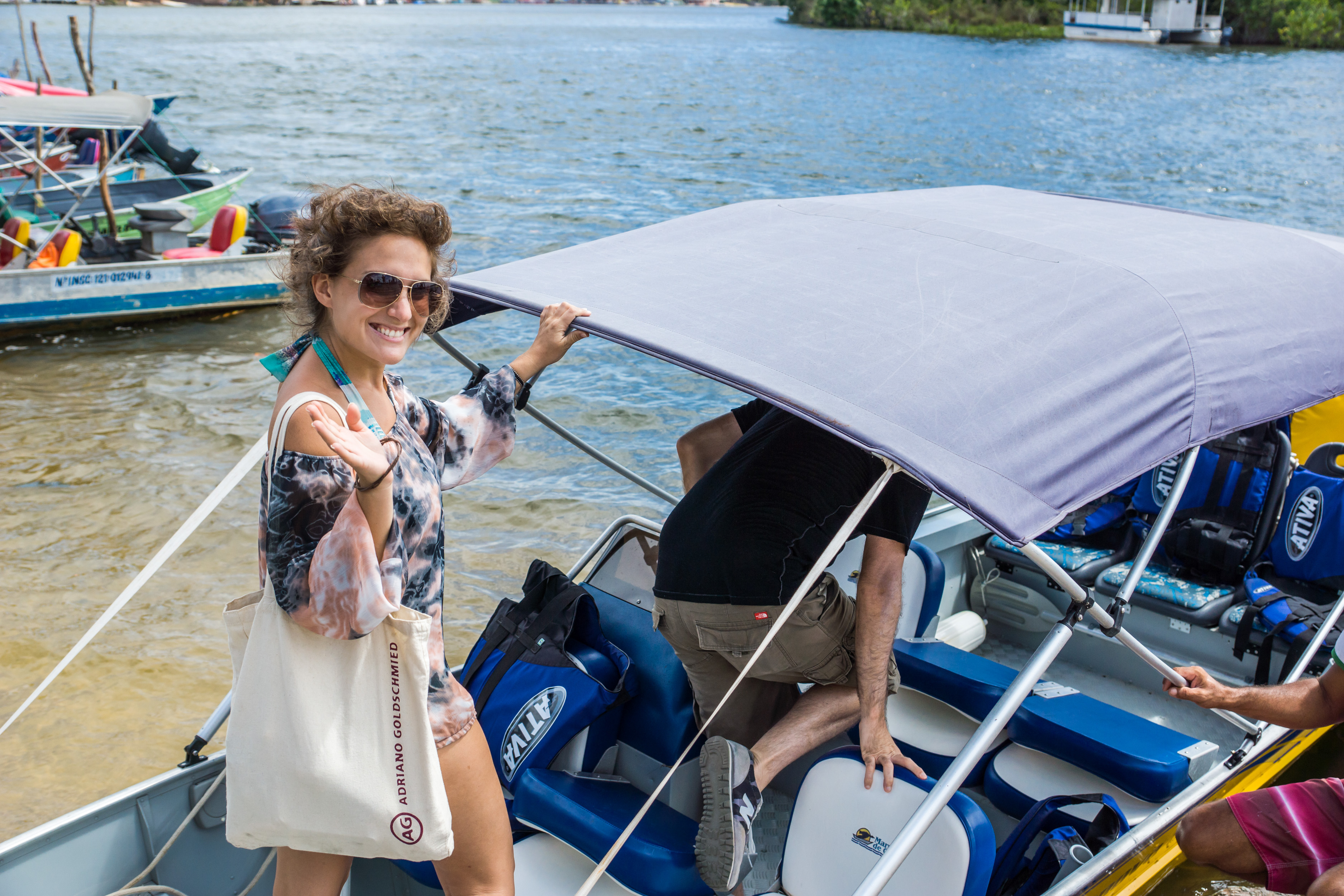 Boarding our boat to Caburé, right outside of A Canoa.
My adventures through Maranhão were arranged by Taguatur. Their guides will get you down the river to Caburé and through the dunes of Lençois. Once your trip is arranged, embrace some Brazilian pop culture with some Michel Teló while you pack your Havaianas and bikinis.