10 Reasons to Visit Sochi Post-Olympics
Posted on February 24, 2014 by David DiGregorio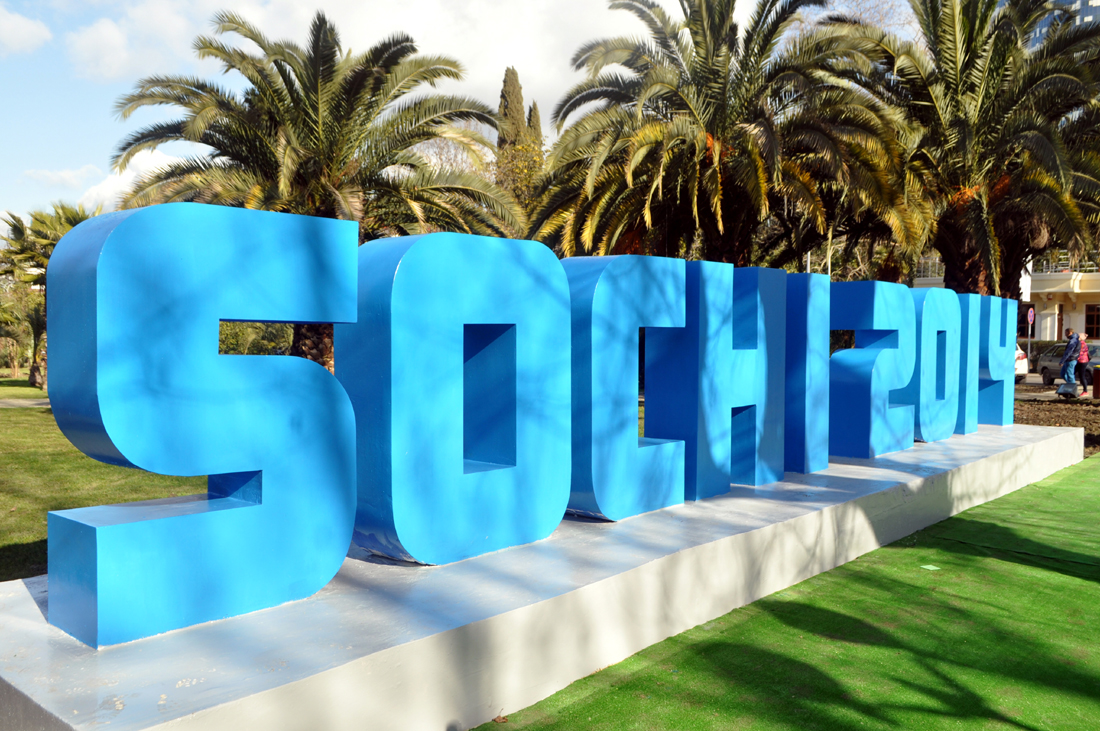 Sochi and…palm trees? Not the snow-capped view we're used to seeing televised.
After all the pre-game hype, the 2014 Winter Games have come and gone. In many ways, the legacy left in Sochi has yet to be seen. Russia spent nearly 60 billion USD to transform Sochi from a small coastal city of 300,000 to an icon of international sport fit for hosting the world. Now that the Games have concluded, will Sochi become the international destination that Russia hopes it will be? Or will the city become the next on a list of cities famous for previously hosting Olympic Games that then fade out? Here are ten reasons why you should visit Sochi, even after the Olympic torch has been extinguished.
#1. A Tropical Coastline
When you think of Russia you probably don't think palm trees and black sand beaches, but that's exactly what you'll find in Sochi. Even in the coldest months, temperatures on the coast are in the 60's and you can even swim in the Black Sea, if you are so bold! In the summer, Sochi is a tropical paradise home to beach-goers, water parks and water sports, all with a Russian flair.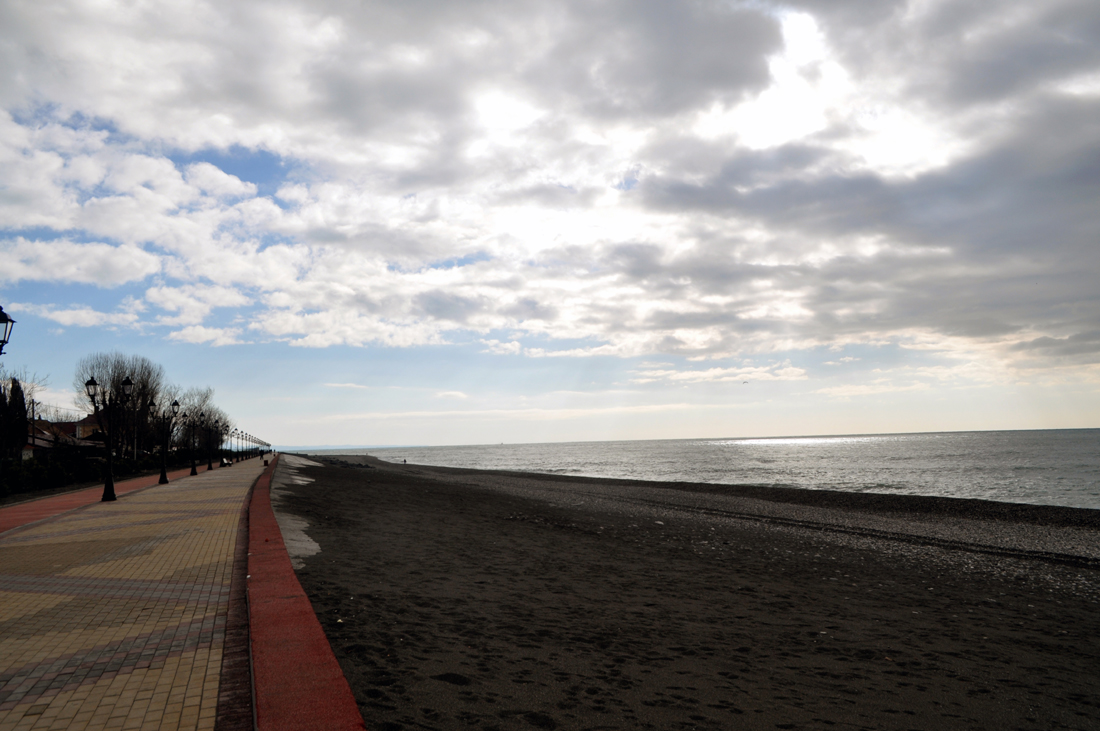 Sochi's dramatic coastline and black sand beaches.
#2. World Class Skiing and Winter Sport Venues
If one legacy of Sochi is clear, it's the venues of the Olympic Winter Games. The half-pipe, extreme park, alpine and cross-country skiing courses that will be left behind are some of the best in the world. A visit to Sochi will mean experiencing the same conditions enjoyed by the world's greatest athletes during the Games. No Olympic ticket required!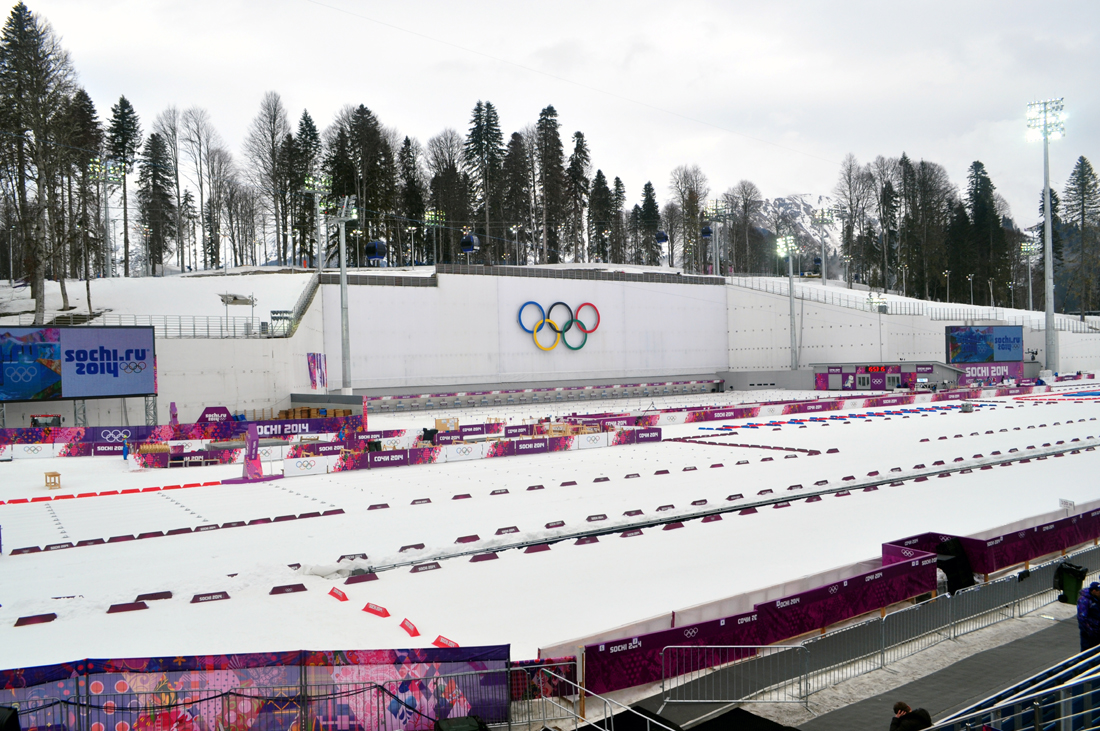 The Olympic Biathlon venue in Krasnaya Polyana.
#3. The New Home of Russian Winter Sport Training
Sochi will become the new home of Russia's winter sport training. The Ice Cube Curling Center, Laura Cross-Country Skiing & Biathlon Center, Sanki Sliding Center and Gorki Jumping Center will all become Russia's national training centers in their designated sports. Sochi will do for Russia what Lake Placid and Calgary did for the US and Canada in creating a destination for sporting excellence.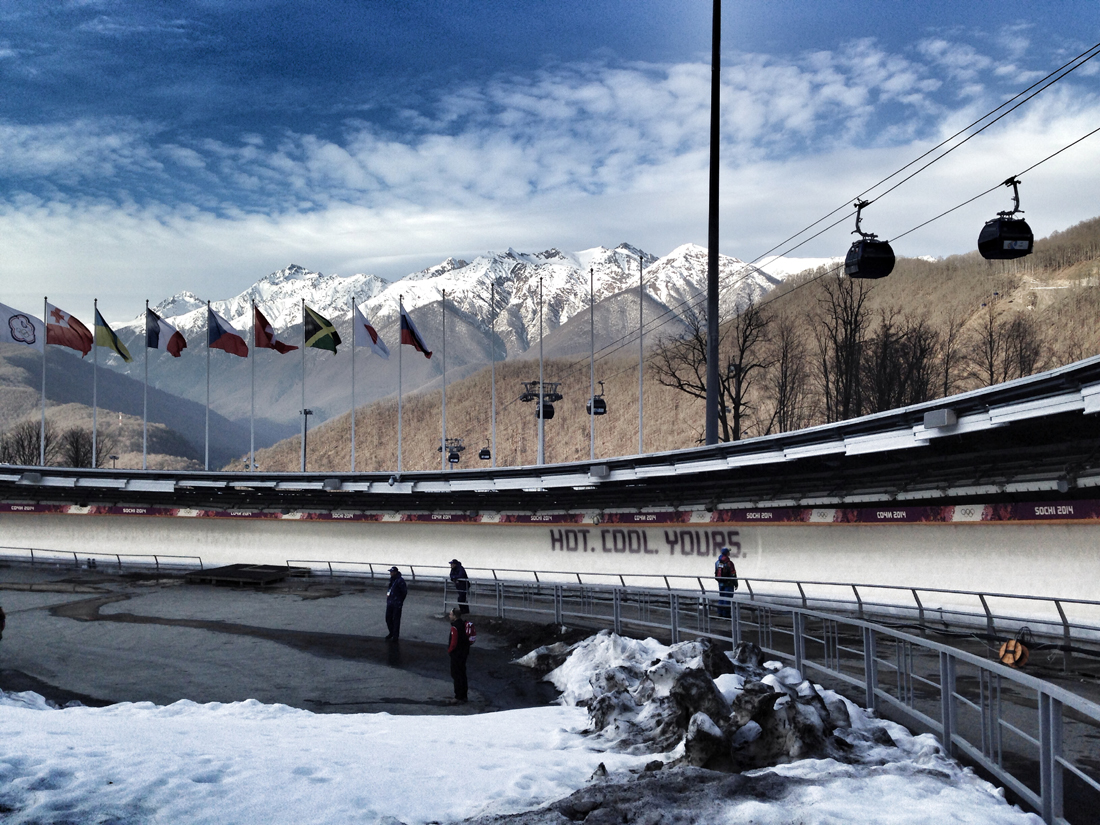 The Sanki Sliding Center and Russian training center sits among the Western Caucasus.
#4. A Surplus of Hotels and Accommodations
In order to accommodate the hundreds of thousands that descended on Sochi during the Games, Russia constructed over 100 new hotels with 27,000 rooms. Although many of these hotels will be converted to residences post-Games, this still means a huge surplus of accommodations and some great potential deals for visitors.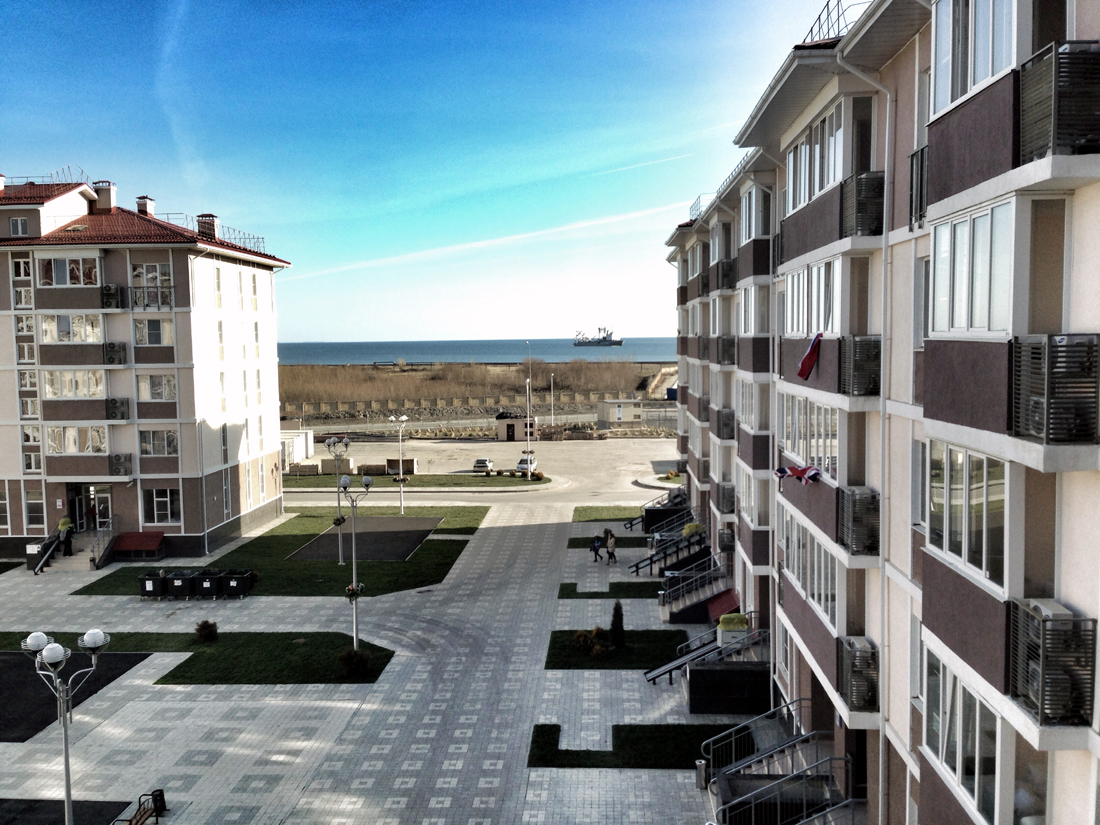 Coastal living at one of Sochi's newest hotels on the Black Sea.
#5. Transportation Infrastructure
Sochi has a brand new airport ready to accommodate international flights from all over the world and a brand new upgraded train station which greatly compliments the expanded train network that reaches from the coast  into the mountains. Nearly a million square meters of new roads and sidewalks have been built to allow for a more accessible city and surrounding area.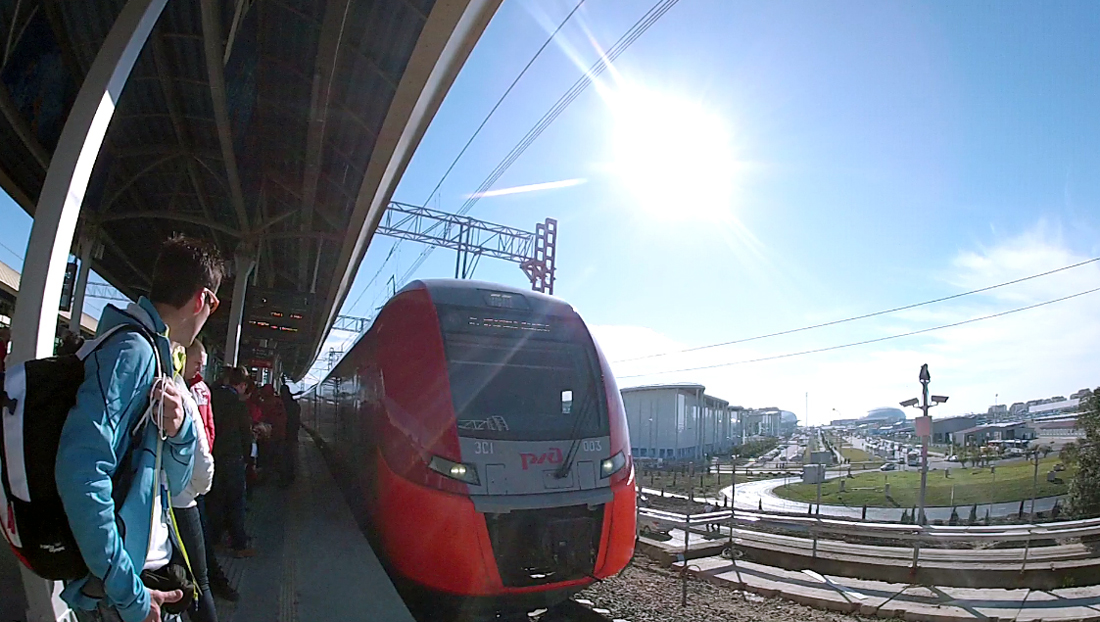 Sochi's brand new Lastochka electric train in the station.
#6. A Base to Explore Neighboring Abkhazia
The break-away Republic of Abkhazia is an independent country (but also considered a part of Georgia by some). Greater Sochi shares a border with Abkhazia making the Republic a perfect place to visit during your Sochi visit. Since Russia is one of the few countries that recognize Abkhazia's existence, this is the only place you can take a day trip from in order to experience this unique destination. It is important to note that the rest of Abkhazia's borders are closed and militarized.
Looking towards the Abkhazian border.
#7. Endless Paths, Green Space and Street Art
The city of Sochi itself is surprisingly beautiful. Despite it's small size, the city is overflowing with parks, wide pedestrian thoroughfares, lots of green space and a ton of public artwork. In many ways, Sochi looks nothing like the pre-conceived notions I formerly held about Russia. It's a modern, clean, beautiful coastal paradise that under-promises and over-delivers.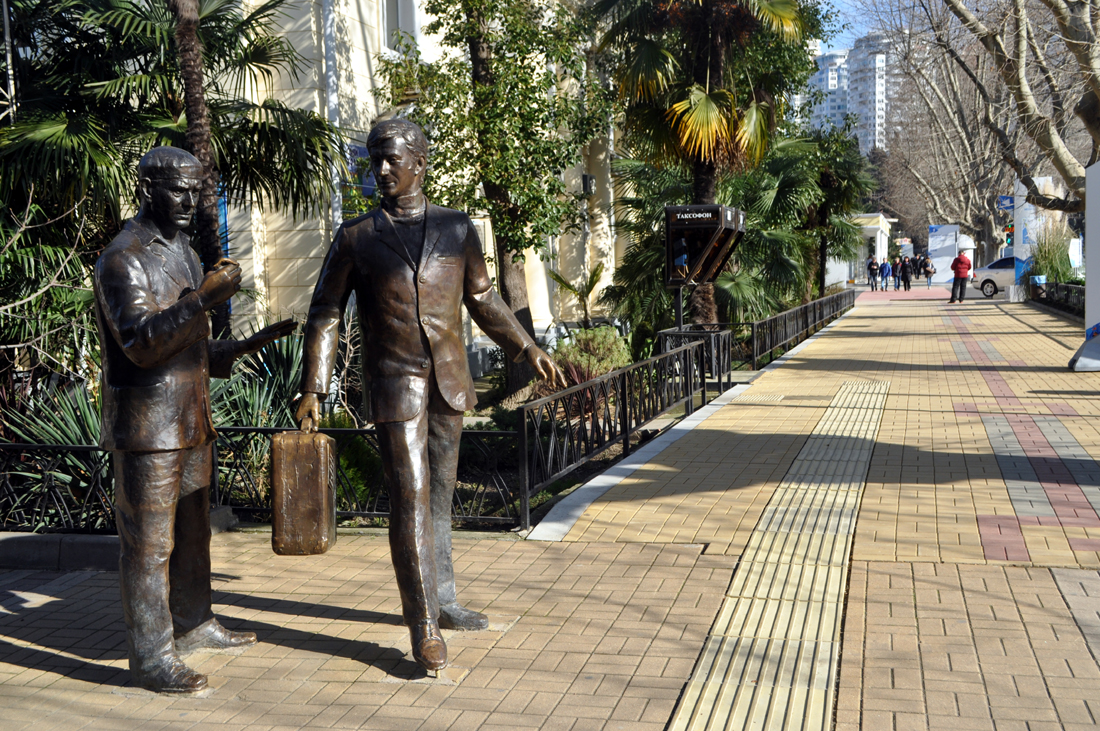 Street art along the pedestrian ways of Sochi.
#8. An International Cruise Ship Port
Perched on the edge of the Black Sea, Sochi Seaport can accommodate cruise ships of all sizes. In fact, they hosted a dozen or so of them simultaneously during the 2014 Winter Games. There's no doubt that Sochi will become a destination for cruise ships bound for the Black Sea. A single cruise could include Istanbul, Odessa, Sochi and Batumi.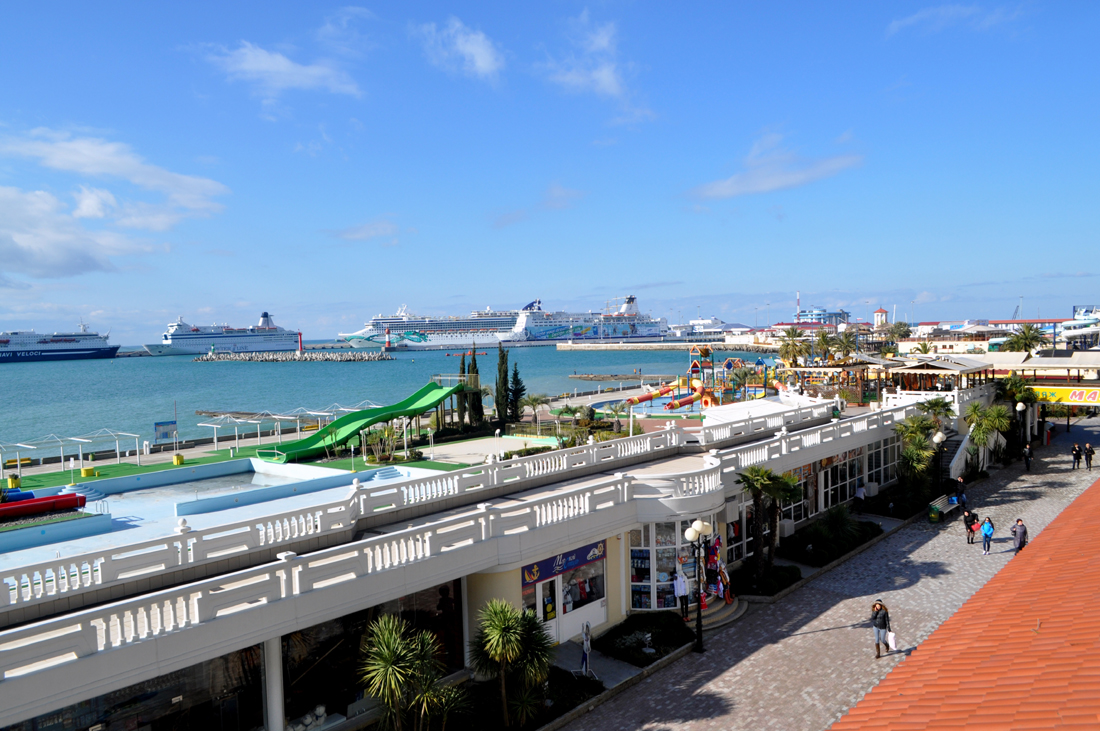 Cruise ships in Sochi Searport.
#9. Caucasian Cuisine
Caucasian cuisine encompasses the traditional cuisines of Georgia, Azerbaijan, Armenia, Dagestan and Chechnya and can be widely enjoyed throughout Sochi. Delicious grilled and skewered meats are complimented nicely by a cheese filled bread known as khachapuri that's not to be missed.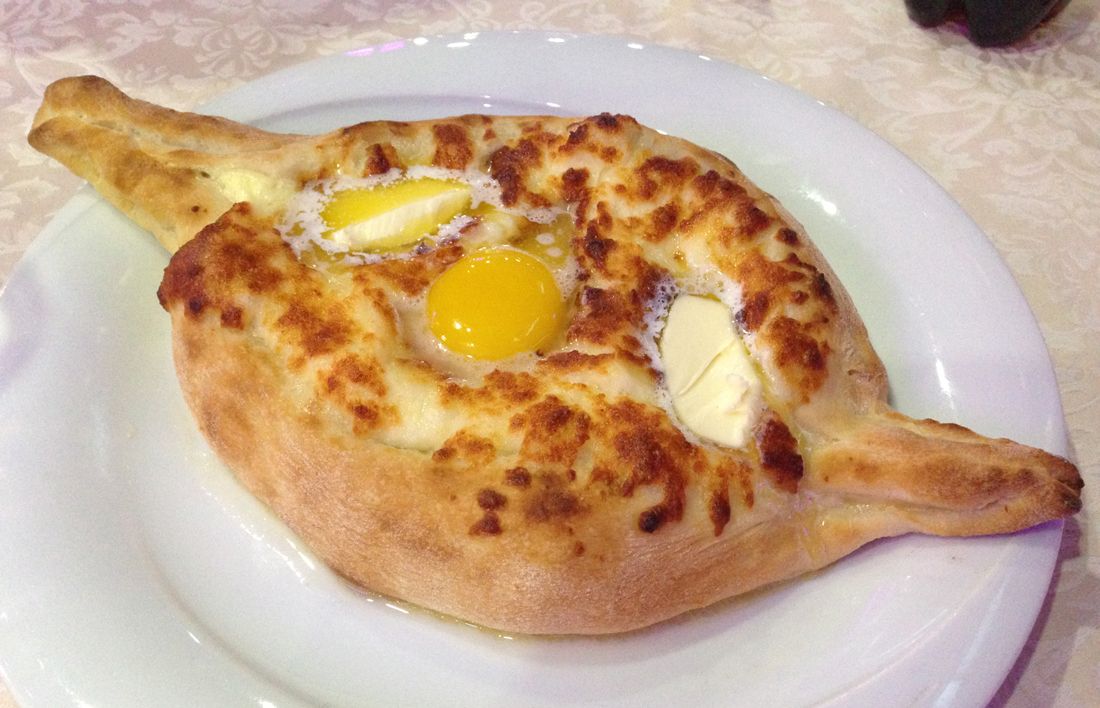 Delicious caucasian khachapuri.
#10. Real Russian Hospitality
Of course the best part of a trip to Sochi is getting to interact with the people. Once you break the ice with Russians, you'll find them warm and welcoming and eager to talk and share their opinions. You shouldn't be concerned about formerly icy relations between the US and Russia. Political, technological and sport rivalries aside, on an individual level you'll find that most Russians have a certain respect for Americans and are eager to engage them in a positive way.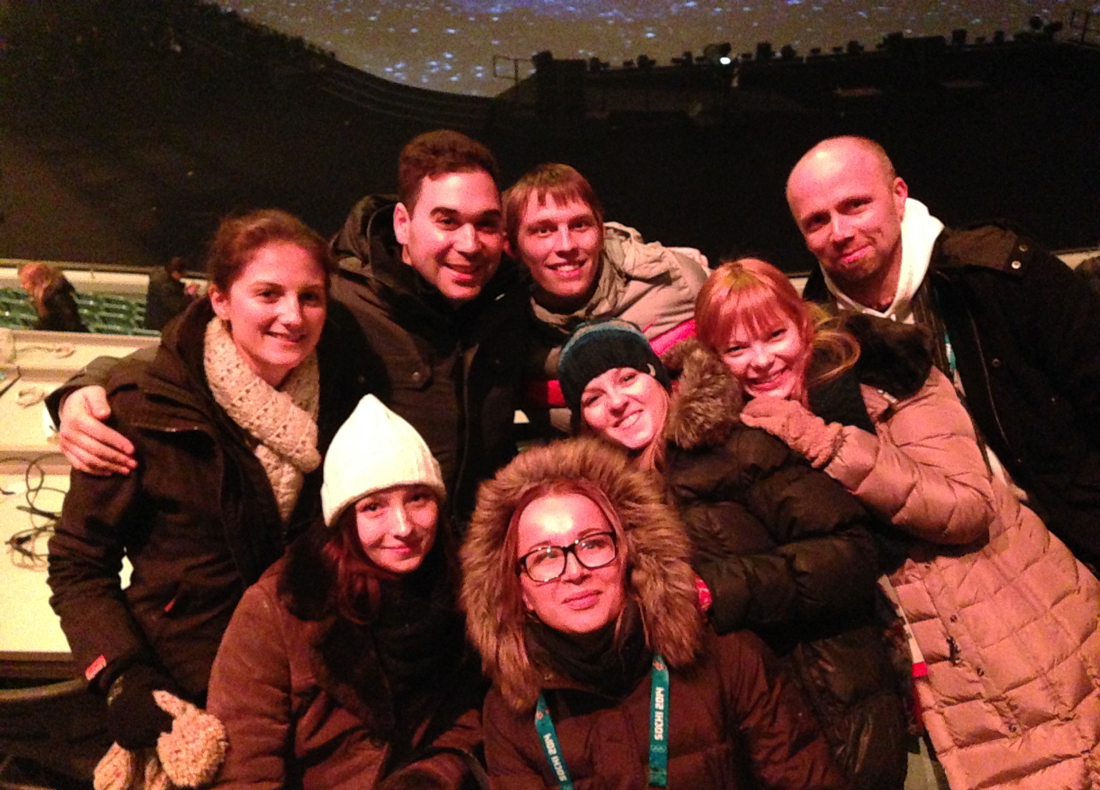 Enjoying the hospitality of Russian locals Dave is in the back row second from the left.