Part 1: Philanthropic Travel, Choosing your Trip
Posted on April 23, 2014 by Maryann Fernandez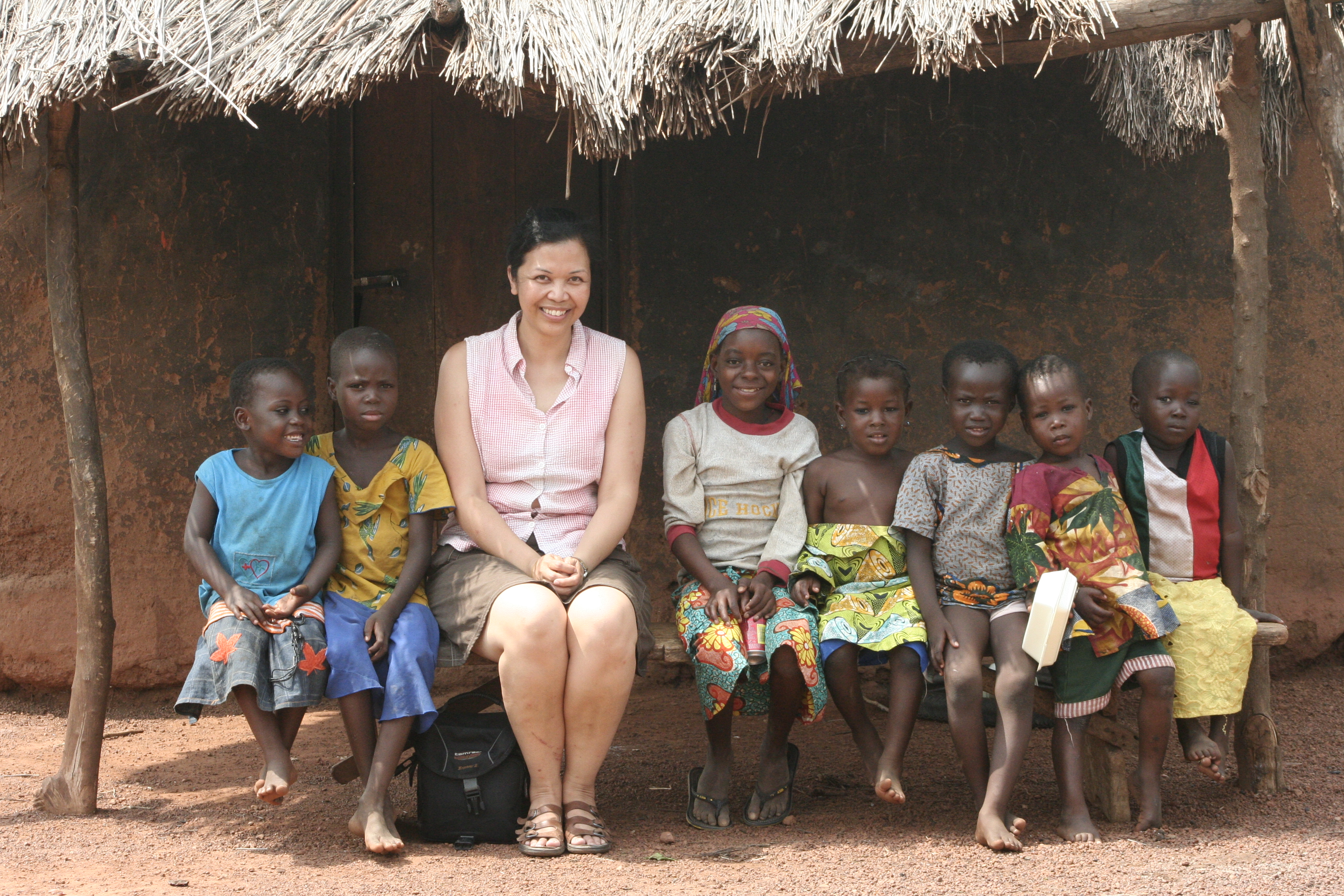 Maryann in a rural village in Northern Ghana visiting a for-profit enterprise for women.
Philanthropy and giving back have been gaining popularity in the travel world. Aside from people planning their own solo journeys, a variety of tour companies – even those previously focused on the tourist experience – are now organizing "philanthropic travel" opportunities. A philanthropic journey is a focused learning experience that stimulates a person's desire to unite the needs of the heart, the head and the hands. Through my own experience and my colleagues, I have gathered six thought-provoking questions that are a good place to start a substantive conversation about making a positive impact.
Defining a philanthropic journey. While all gestures of generosity – giving time, giving skills, giving money –for the purpose of this article, I define a philanthropic journey as one that involves a donation or intention to be financially supportive.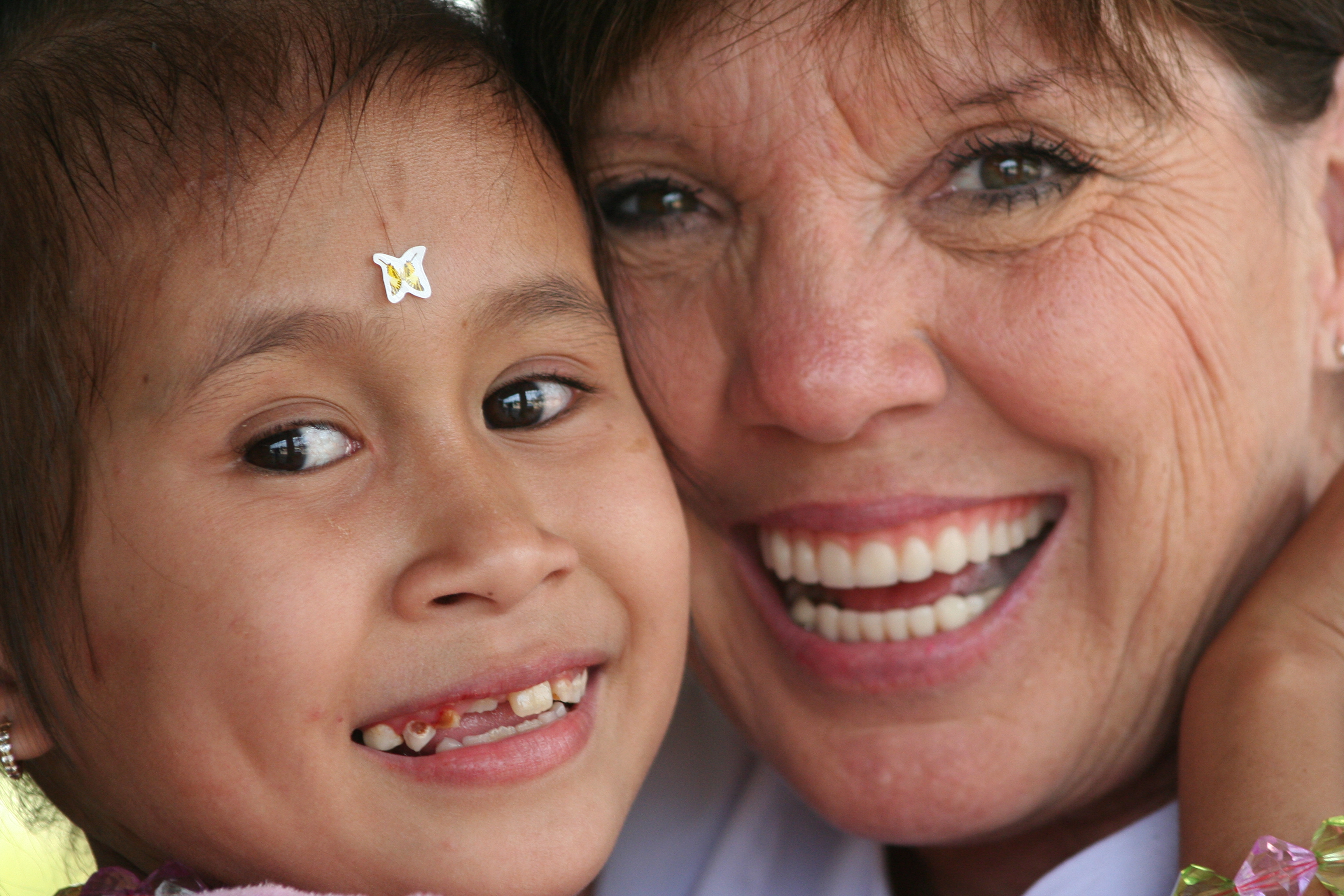 A volunteer at a daycare for HIV+ children.
QUESTION 1: WHAT COMMITMENT AM I LOOKING TO MAKE?
Look inward first. Exploring an issue, making your first donation, expanding your giving to a different region or cause, or identifying a specific organization you want to commit to: these are a few options to explore.
Do you have a guiding philosophy or mission, a great injustice that makes you angry? Do you want to address immediate needs or focus more on the root causes of larger issues? Identify your intent and commitment, especially since the organizations and experts on the ground are investing time too.
In talking with Timothy, who is active in his family's foundation, he comments that along with the "bigger checks," he invests more of himself because it is a long-term relationship.  He adds that, "Giving family members the opportunity to travel and see organizations in-the-field, not only enriches them, but fuels their giving because of the opportunity to select partners to walk through life with."
Steve, the Executive Director of a large multi-generation family foundation, where the family has taken nine trips in the last ten years, shares that "the design [of the trip] grows out of our strategy," meaning that their mission for donating to best-in-class, innovative social service models drives the kind of programs and organizations they want to visit.
But you don't have to be a serial philanthropist to give in a thoughtful and effective way. Any level of donation where the goal is to have lasting impact can benefit from reflection and planning.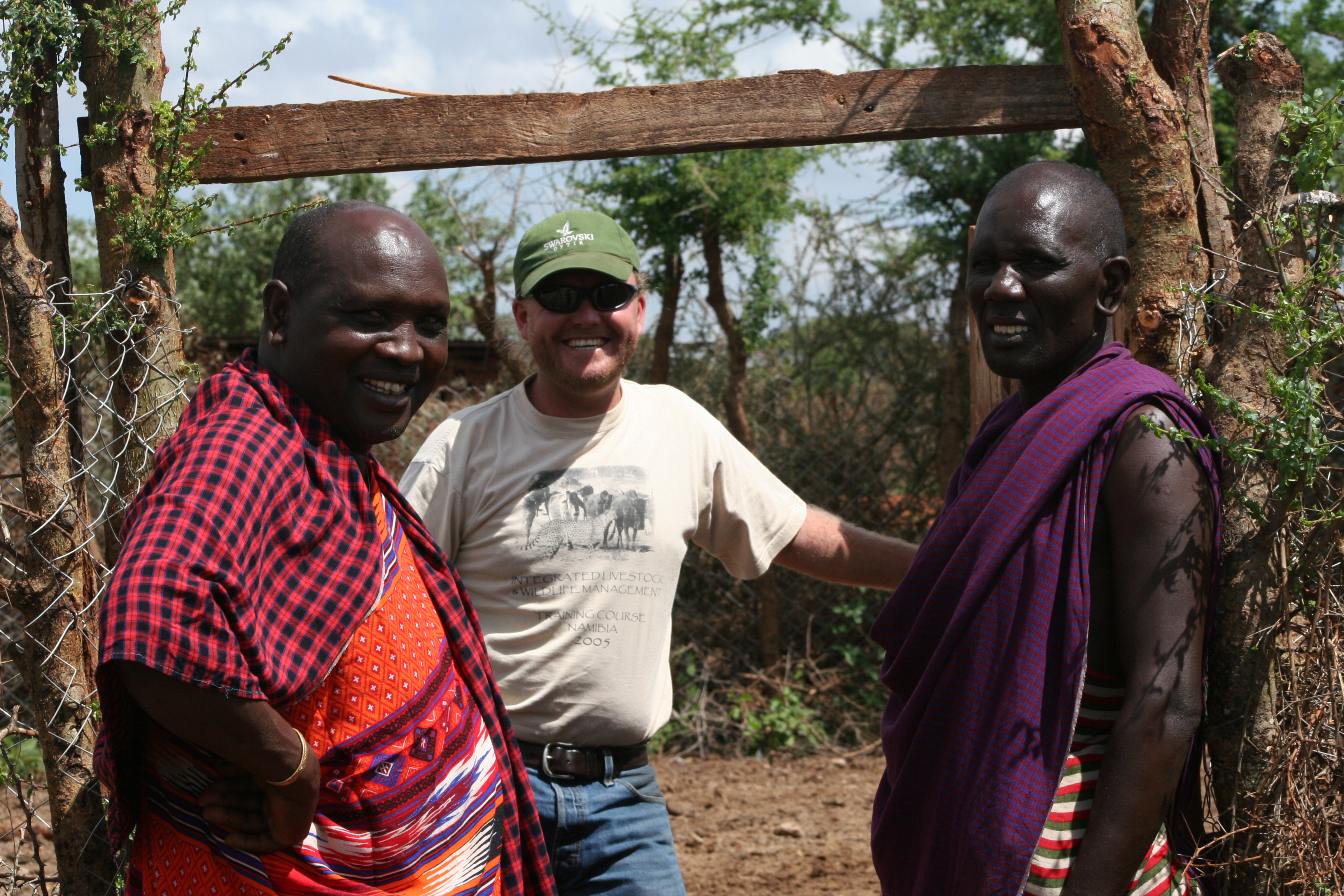 Aiding locales mitigate predator attacks on cattle.
QUESTION 2: WHAT DO I WANT OUT OF THIS TRIP?
Whether a site visit encompasses a portion of your trip or the entirety, think about your reasons for focusing on philanthropy. Here are main reasons why people choose to go out into the field:
1. Explore the issue and the ecosystem at a local level. What are the various approaches and what is working?
2.  Better understand the dynamics on the ground. In geographic areas where you might not be familiar local politics and culture, it's tremendously helpful to visit and gain an understanding of the variables that could impact the effectiveness of a program.
3. Opportunity to identify with an organization. Many are striving for that "perfect fit" or as one philanthropic advisor put it, "an organization that serves the cause that they are committed to in a highly efficient way but whose leadership also relates to them on a personal, emotional side."
Best Practice: Every time an organization hosts visitors, it takes staff time away from doing important, sometimes life-saving, work. So, here is a best practice that I highly encourage: if the consultant or travel company has not already made allowance for it, make a modest donation to thank each organization hosting you. This is apart from any other donations you might have made or will make. It's a strong gesture to show the organization that you value the time and effort they have taken to educate you on an issue, their approach, and its impact.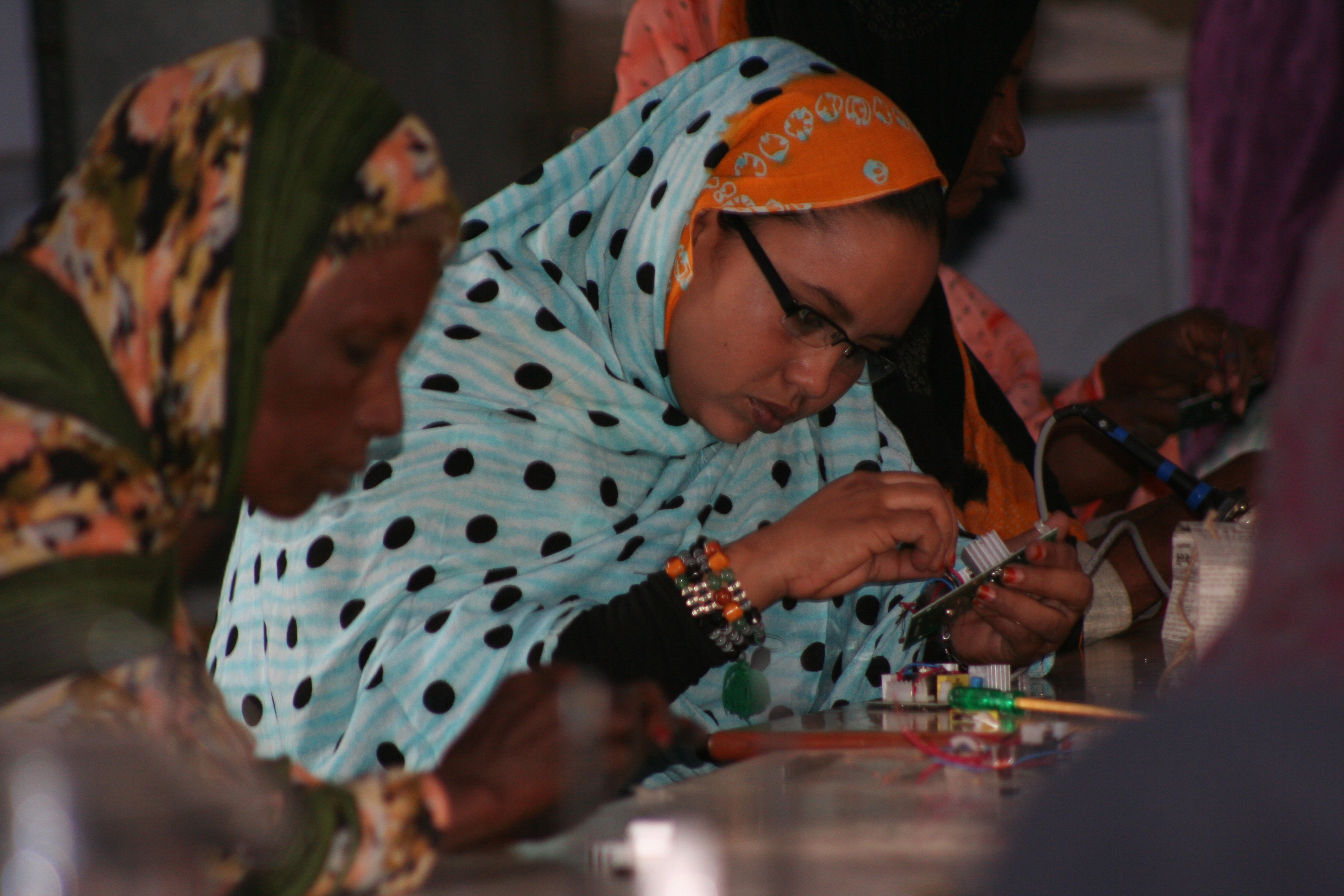 A program training illiterate and semi-illiterate women how to be solar engineers.
QUESTION 3: WHO SHOULD COME ALONG?
A few thoughts to consider:
– Who is involved in your philanthropic decision-making?
– If you are thinking of bringing children, are the location(s), content and site visits age-appropriate?  How should they be prepared before the trip to maximize their experience?
– Do you have a foundation executive or advisor who can bring expertise to you on the ground discussions?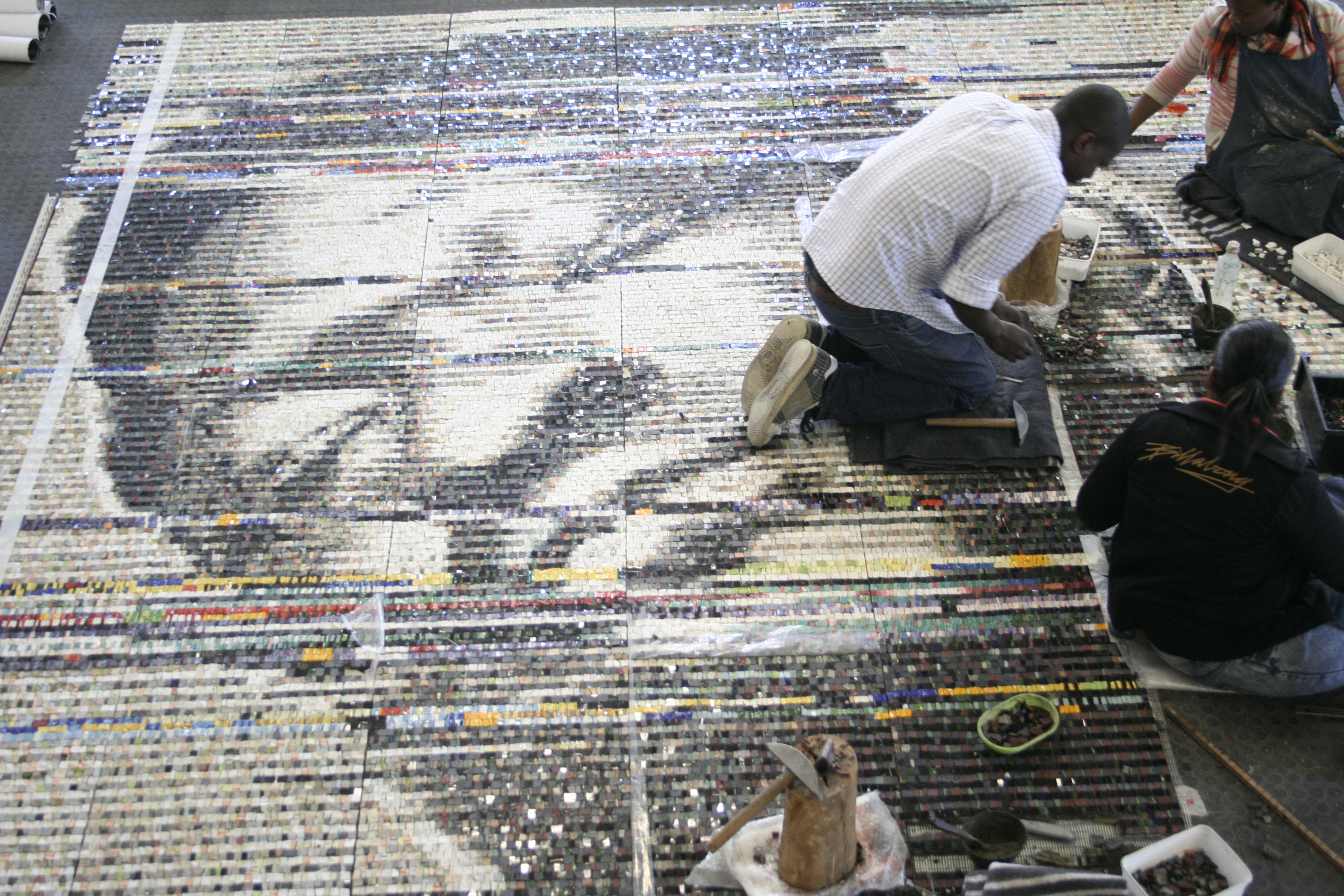 An art academy program pairing at-risk youth with professional artists.
QUESTION 4: WHAT KIND OF TRIP DO I WANT TO TAKE?
Here are three types to consider:
1. Group Trip: Single NGO or Non-profit. There are a variety of non-profits who regularly host donors to visit their projects. You will get an in-depth view on their particular theory of change. The downside: you will most likely only experience one approach to a solution.
A requirement on whether you must be an existing donor to join the trip varies, so inquire before making plans. No matter whether you are an existing donor or not, going on a non-profit trip ensures that you will be cultivated as a donor to the organization.
2. Group Trip: Neutral Organization. A group trip hosted by a neutral organization (i.e. an organization that is not fundraising for its own program) has several main benefits:
– It's an easy alternative to building a custom trip. You benefit from the organizer's expertise and connections, and you can gain exposure to a variety of organizations.
–  You can exchange thoughts and ideas with other people in the group. Multiple perspectives pick up on different details and can enhance, — even challenge — your thinking.
– It's a good choice if you are just beginning to explore a certain issue or region.
3. Custom Trip. A custom trip for a family or small group is a deep dive learning opportunity that focuses on a specific interest and philosophy on philanthropy. With a customized trip, you can direct the focus, location, and length of the trip. It's all up to you!
UP NEXT: Now that you have the tools to decipher what you want your trip to be, part 2 will help you plan your philanthropic travel.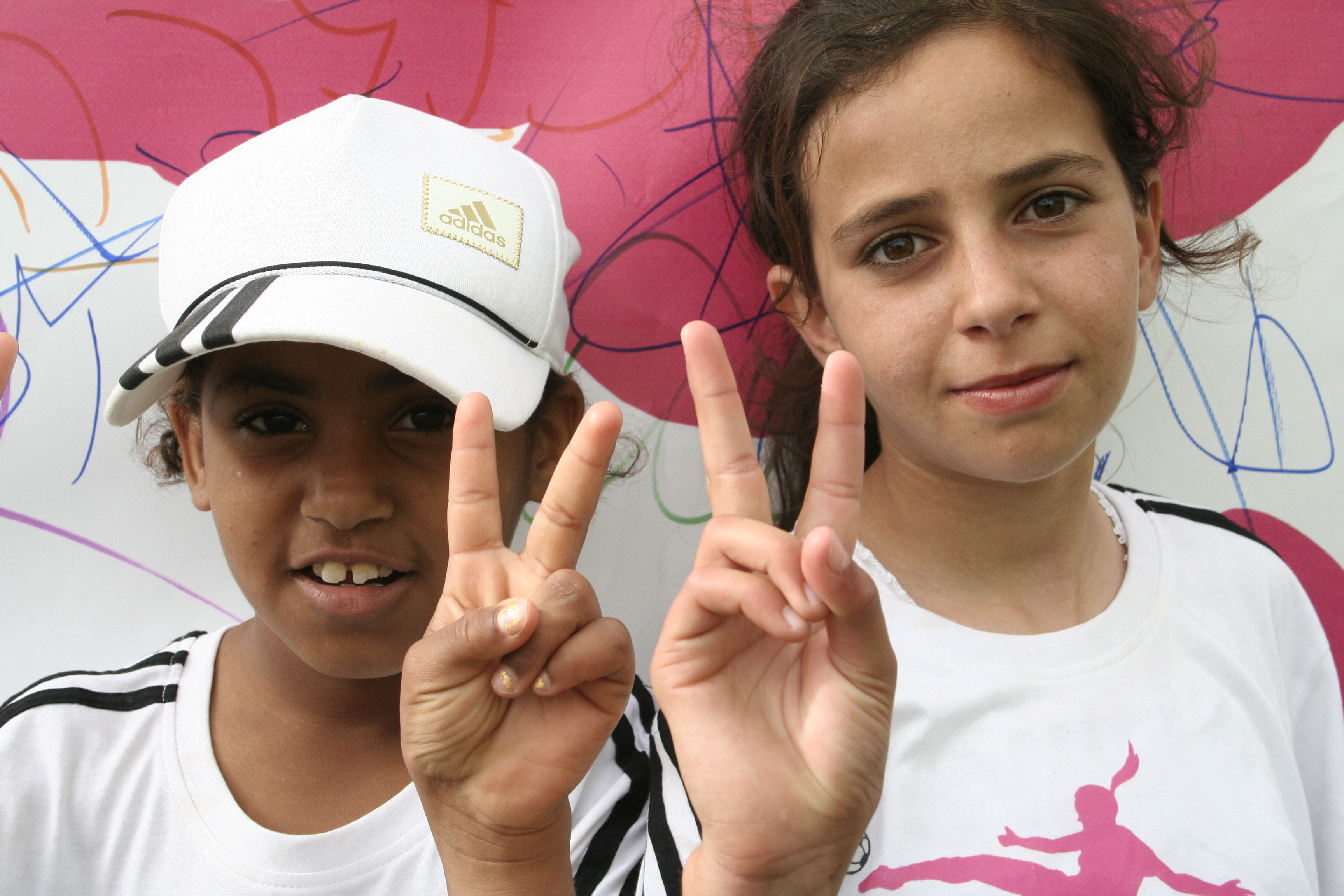 Mixed teams of Palestinian and Israeli girls playing soccer and building friendships.