Lisbon, Portugal: Top 10 Things to Do
Posted on May 5, 2014 by David DiGregorio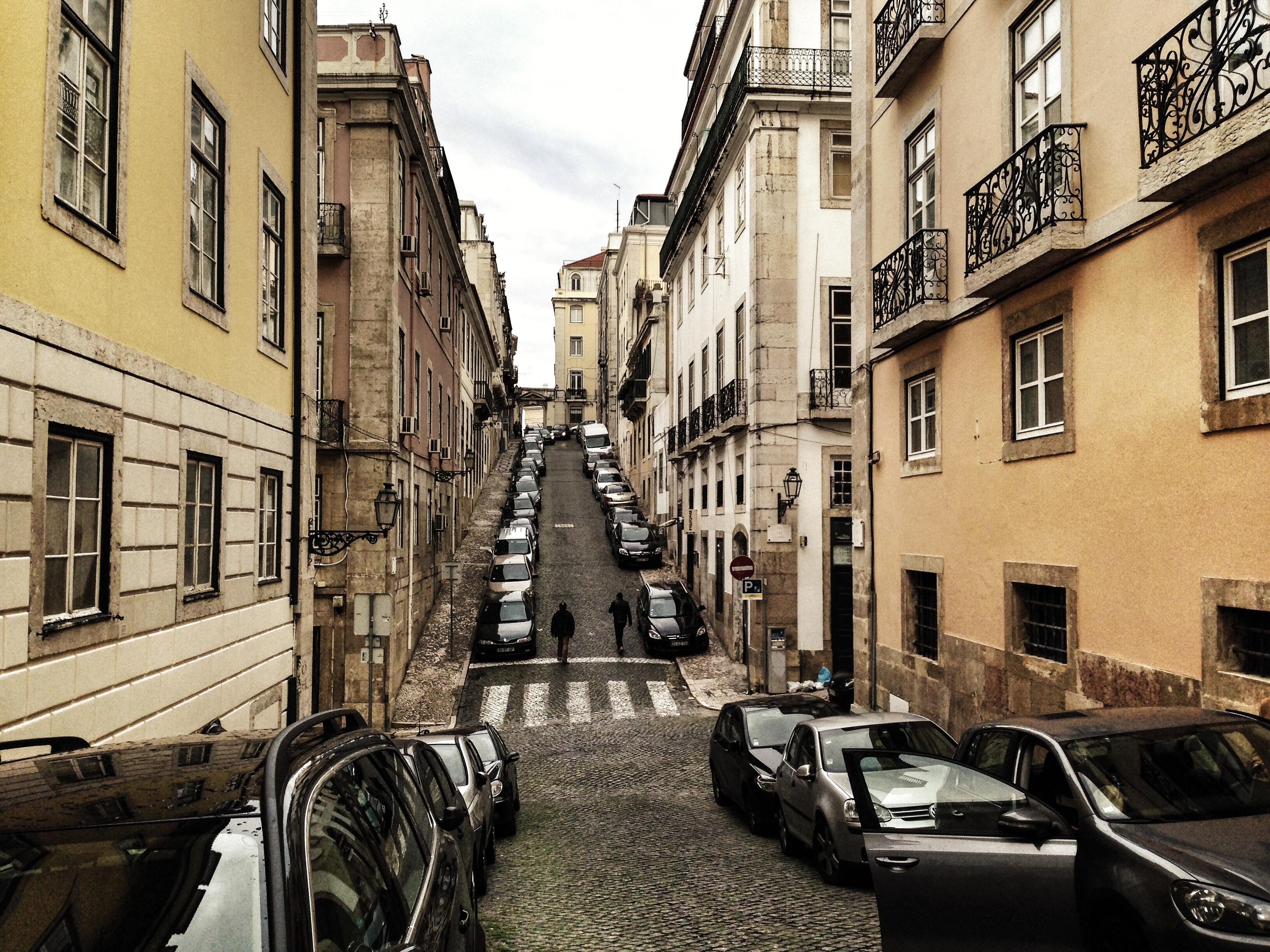 Lisbon's roads are as slanty as they are ancient.
I long considered Portugal my final frontier in Europe. Despite many oversees trips through the decades, I had never made it to Portugal yet wasn't really sure why. Maybe Spain was in the way? Maybe it was overshadowed by the English empire? Whatever the reason, Portugal never had the same lure that I felt from the rest of its EU cousins.
But over the last few years, I've repeatedly found myself in former Portuguese colonies. First it was Brazil, next Mozambique, Goa and then Uruguay. After exploring each destination, I became more and more curious about what made these places what they are today. Finally, it became too crystal clear to ignore any longer– I needed to go to Portugal.
My first surprise was that Lisbon – Portugal's capital – is only a five and a half hour flight from my homebase, New York City. This seemed impossibly short. Did we really land already? I arrived in Lisbon for a long-weekend bleary-eyed but ready to experience all this long-awaited city had to offer. In no particular order, here are my top 10 things to do in Lisbon.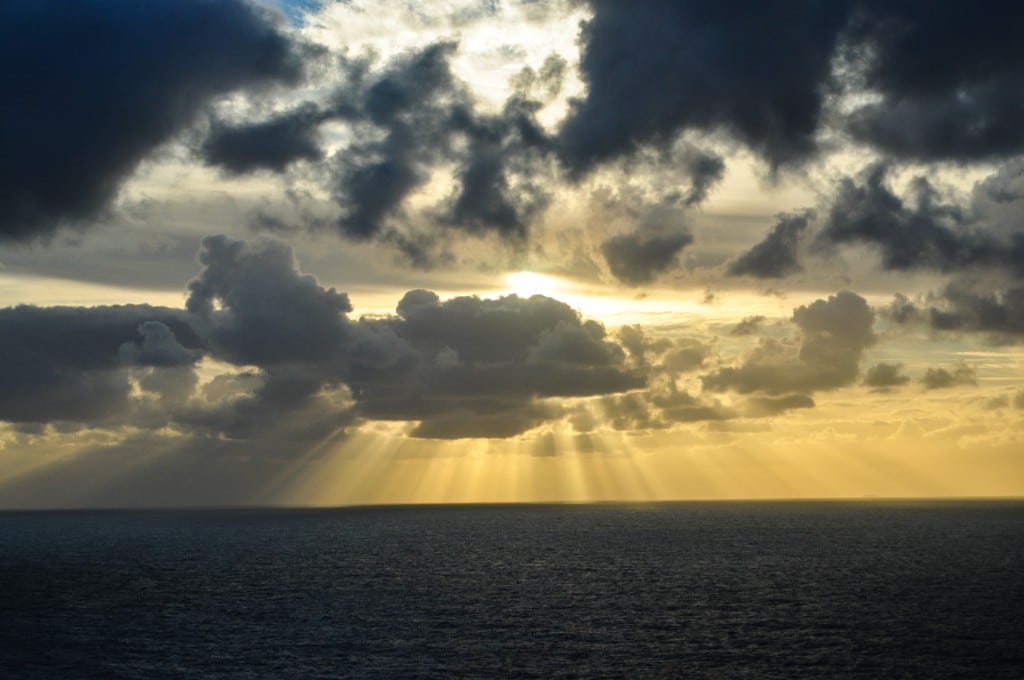 The sun setting over Cabo da Roca – the most westerly point in continental Europe.
10. Watch a Cabo da Roca sunset
This is it. The end of Europe. Cabo da Roca, the most westerly point in continental Europe, lies just over an hour from the center of Lisbon. It's hard to beat the scenic coastal drive and sunset over the Atlantic Ocean knowing there's nothing between you and America but a whole lot of salt water.
9. Be daring with the seafood
In case you haven't heard the word, the Portuguese are pretty well-known for their maritime prowess. It stands to reason that when in Lisbon you should be eating an abundance of seafood. Leave the steaks to the Argentines, this is the land of the sea and the more daring you get the bigger the tastebud payoff. Just look at this baby octopus marinated for hours! It was a dinner to remember.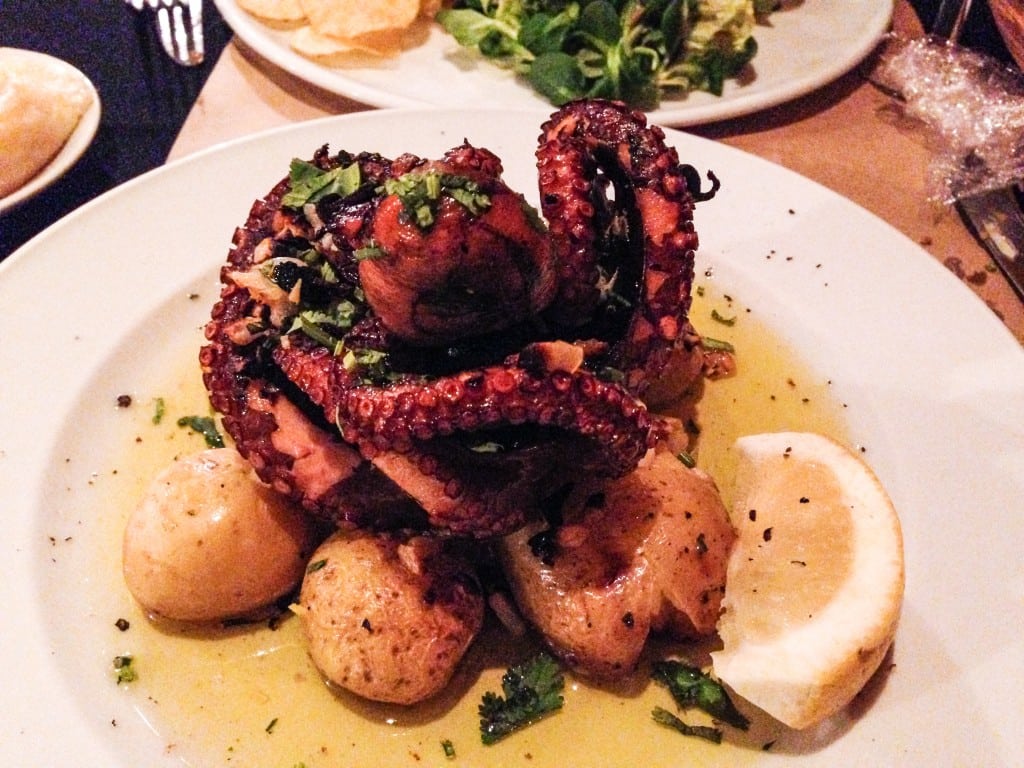 A whole baby octopus marinated for several hours served in butter and oil over potatoes? Yes, please.
8. Visit Pena Palace in Sintra
Just about an hour from the center of Lisbon is the castle complex at Sintra. Here you'll find the fantastic Pena Palace which appears to have been taken directly from a Disney fairy-tale. If you've visited castles before and found them boring or redundant, Pena Palace is the place for you. I challenge you to find a more visually stimulating and architecturally unique castle on the face of this planet.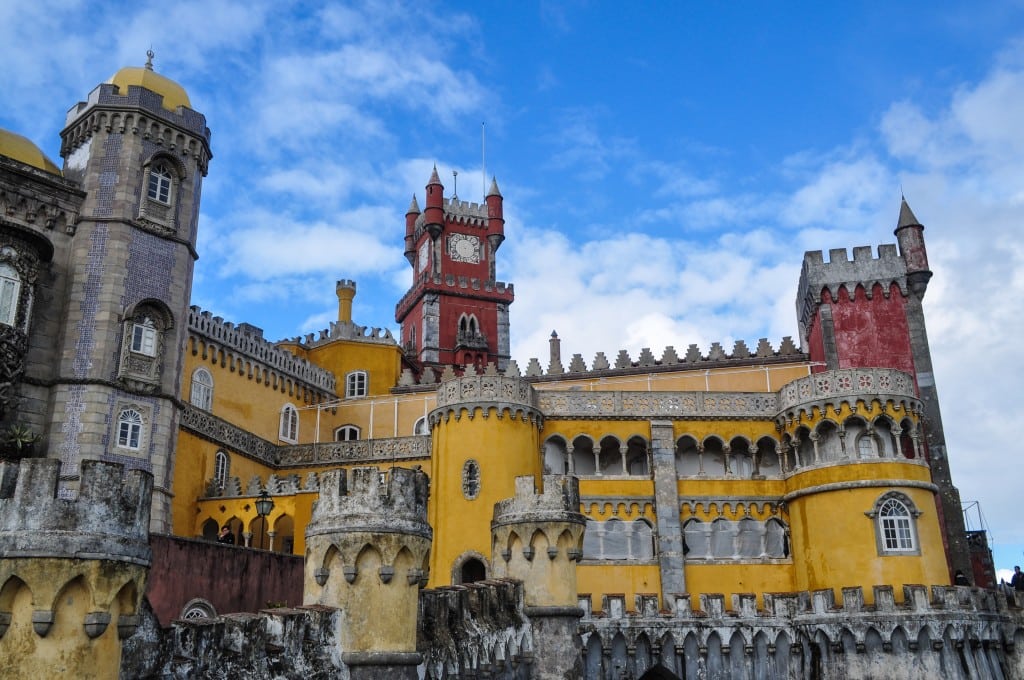 The colorful Pena Palace sits just outside Lisbon in Sintra.
7. Drive the ancient streets
There are many ways to explore Lisbon via convenient public transportation, but you'll be missing out if you don't rent a car, get behind the wheel and experience the ancient streets. Did you know Lisbon is one of the oldest cities in the world and the oldest in Western Europe? It predates London and Rome by hundreds of years. A personal rule of thumb and advice I suggest taking: never miss an opportunity to drive on roads that are older than the Romans.
6. Ride the ferries
Where you can't drive a car, jump on a ferry. Much of the city lies across the Tagus River and is easily accessible by a fast and efficient network of ferries. Not sure where to go? Hop over to Calcilhas to see Christo Rei, inspired by Rio's Christ the Redeemer.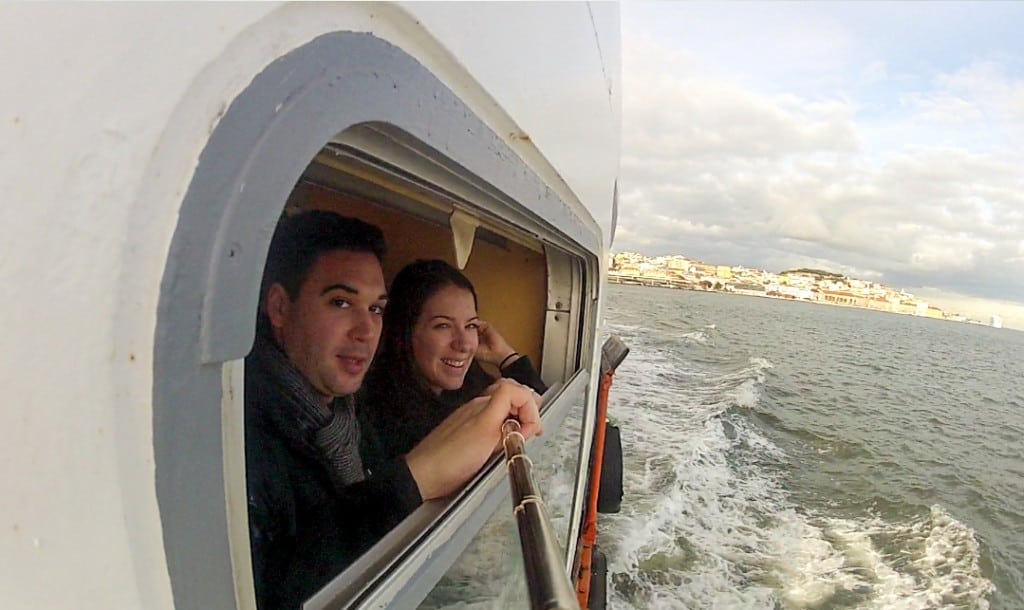 Crossing the Tagus River in style abroad one of Lisbon's ferries.
5. Taste chocolates from São Tomé and Príncipe
The tiny west African island nation of São Tomé and Príncipe is a former Portuguese colony that obtained independence in 1975. The island is known for its incredible chocolate which is exported to Portugal and most likely unlike anything you've tasted before. To sample the goods, visit Claudio Corallo Cafe in Principe Real.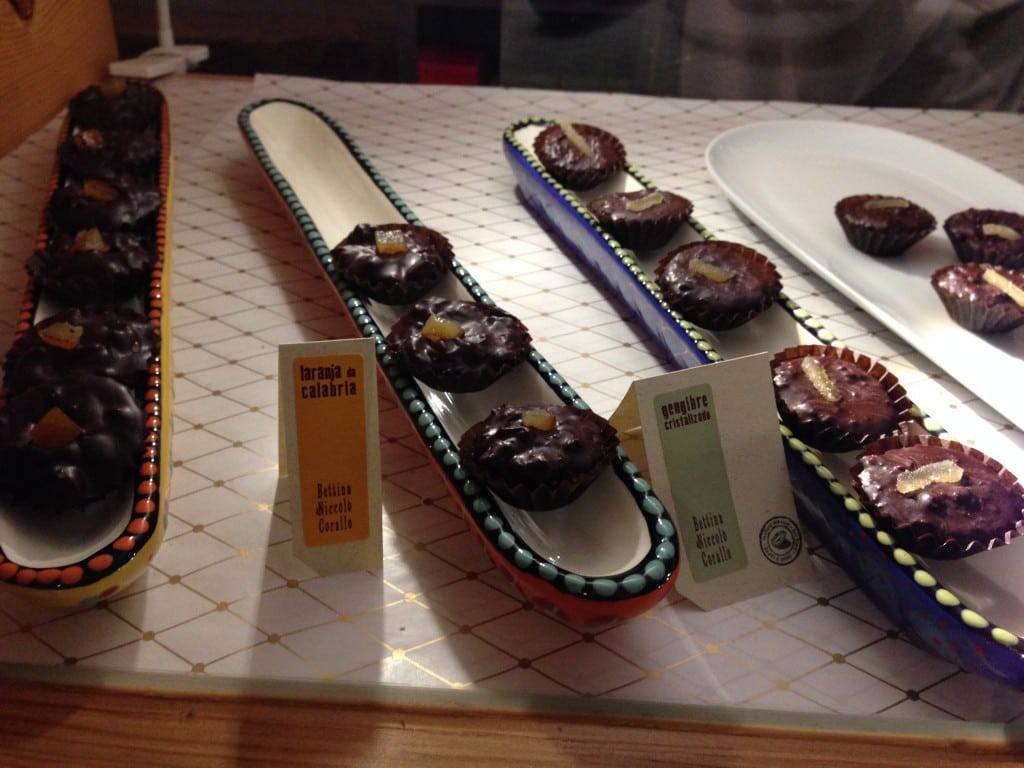 São Tome and Principe Chocolates at Claudio Corallo Cafe.
4. Appreciate the architecture
Did I mention Lisbon is over 750 years old? Knowing that alone makes the architecture pretty impressive. Be sure to look up and around as you walk the city to see the centuries of creating, building and expanding. Don't let it just be the background of your trip. Drink it all in.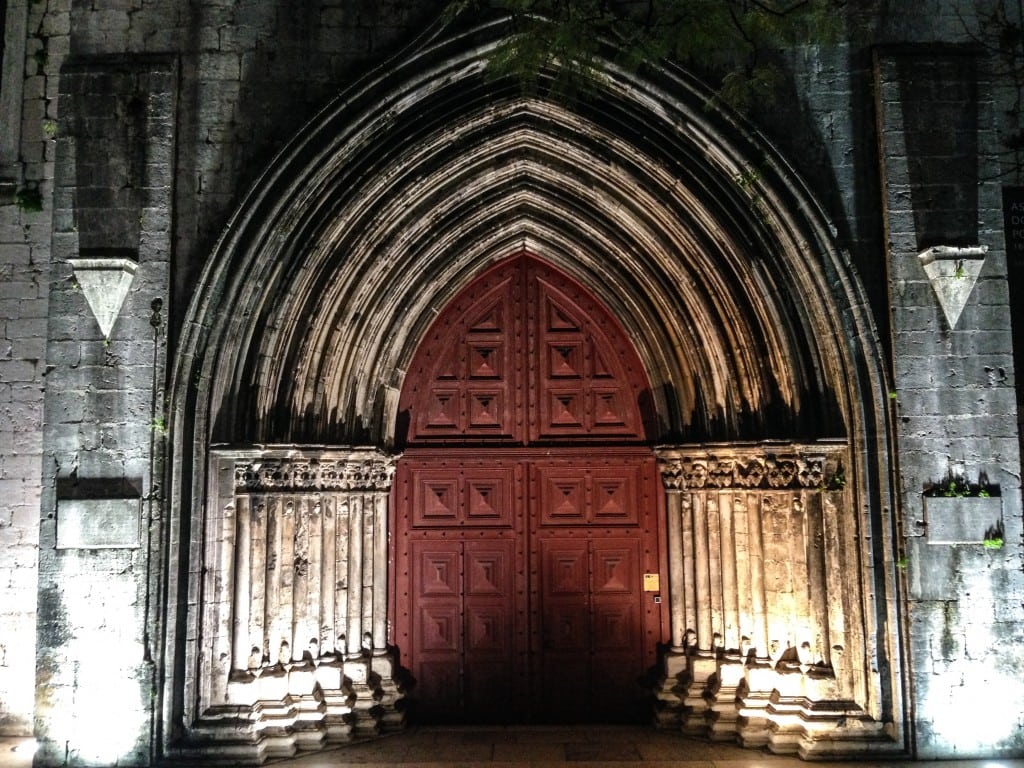 Just a regular doorway. No big deal…except it could (and probably is several) hundreds of years old!
3. Rise above the city
Lisbon isn't a city only meant to be seen from sea level. See that slanted dirt street? Start walking and follow it 'til the end. The view from the top is worth it. (Just make sure to pack some comfortable shoes.)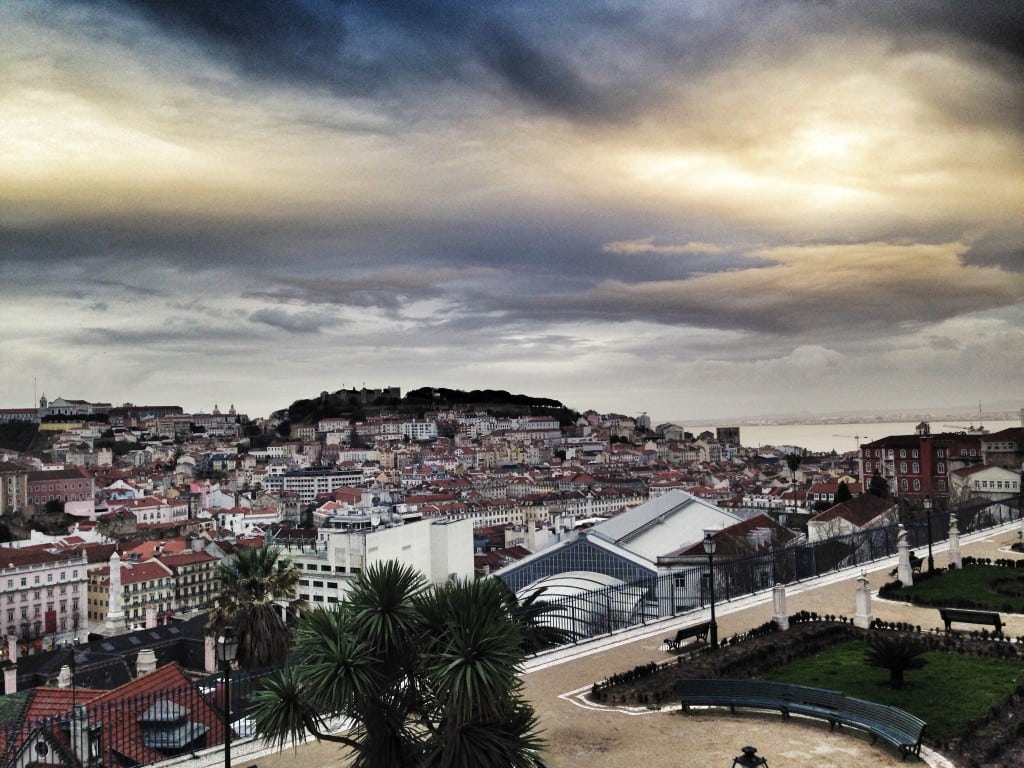 Lisbon as seen from Miradouro de Sao Pedro de Alcantara.
2. Visit Cascais and the coast
On your way back from Sintra's palace and Cabo da Roca's sunset, a stop in the coastal town of Cascais is a must. Here the famous Portuguese paving stones frame the sea and lure you through the pedestrian-only streets filled with local mom and pop shops and delicious bakeries.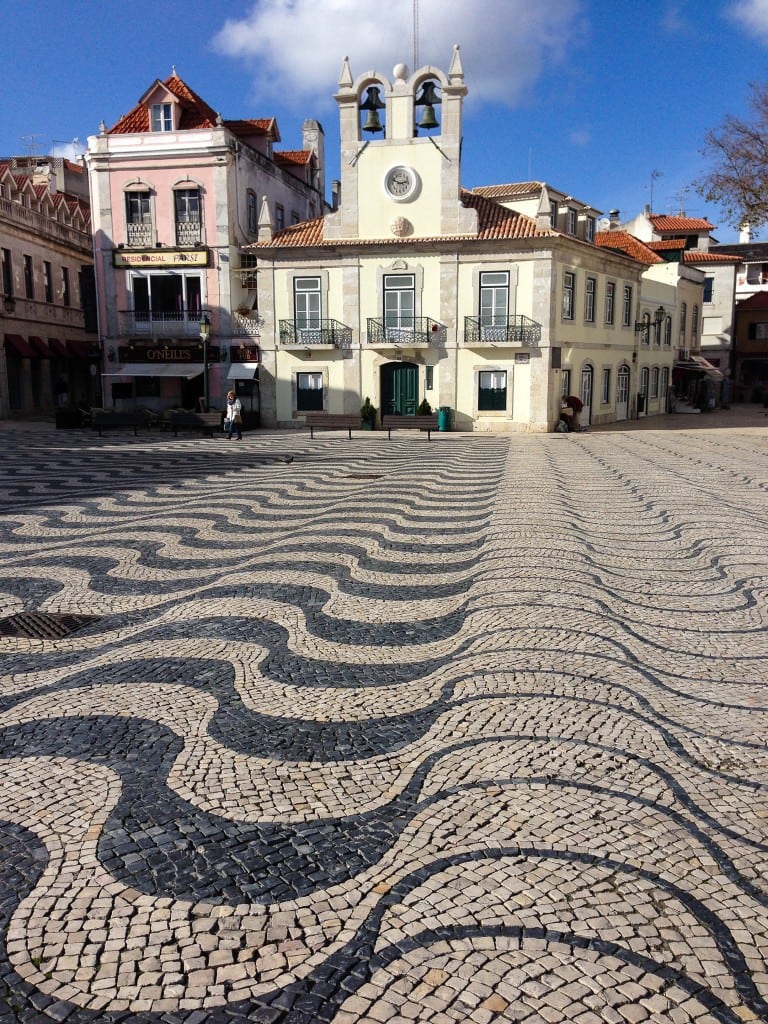 The pattered Portuguese paving stones in the coastal town of Cascais.
1. Eat like the locals
Despite it's age, Lisbon can be as cosmopolitan as London or New York with its food, shopping and scene. The Barrio Alto neighborhood has trendy restaurants on seemingly every corner and don't me wrong, they're decadently delicious. But I recommend  a more local, authentic taste of Lisbon by visiting more off-the-beaten path restaurants like  Trigueirinho in the city or Restaurante D'Adraga on the coast north of Cabo da Roca. These gems may be hard to find, but they will bring an authenticity to this destination  you'd be hard-pressed to find elsewhere.
There you have it: 10 things to do as you visit, drive, ride and taste your way through Lisbon, Portugal, which is now one of my fondest travel memories.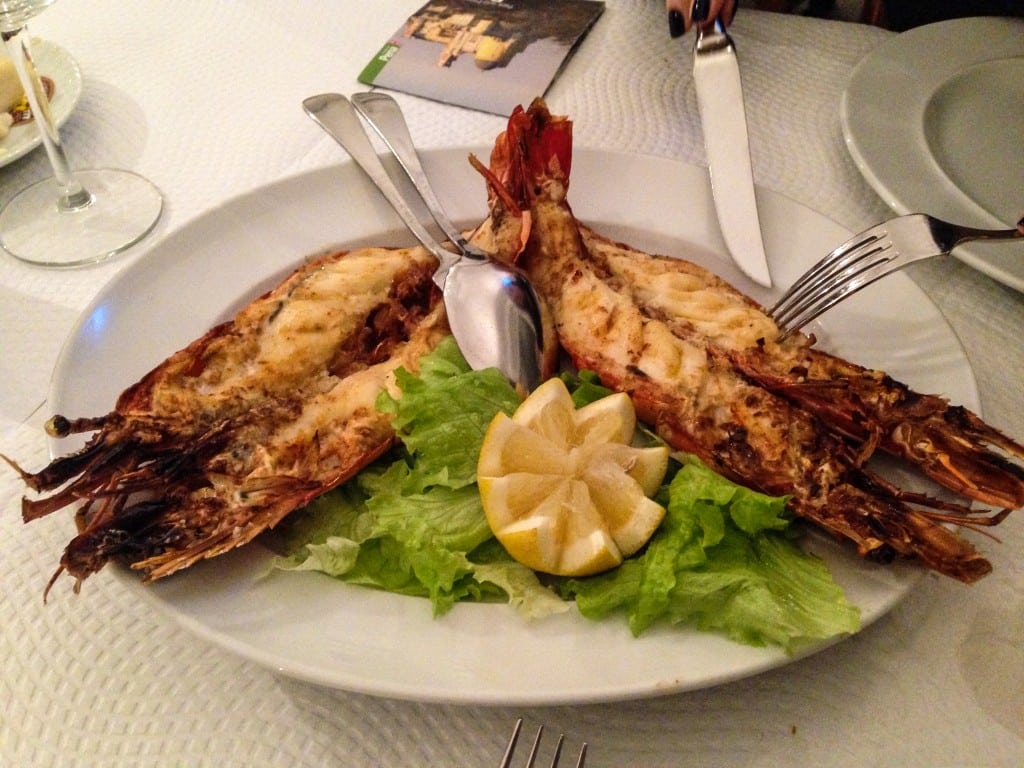 Tiger prawns made like only the Portuguese can at Restaurante D'Adraga.