Mary Gostelow's Hotel of the Week: Belmond Grand Hotel Europe, St Petersburg
Posted on February 27, 2015 by Mary Gostelow
buy cheap generic cialis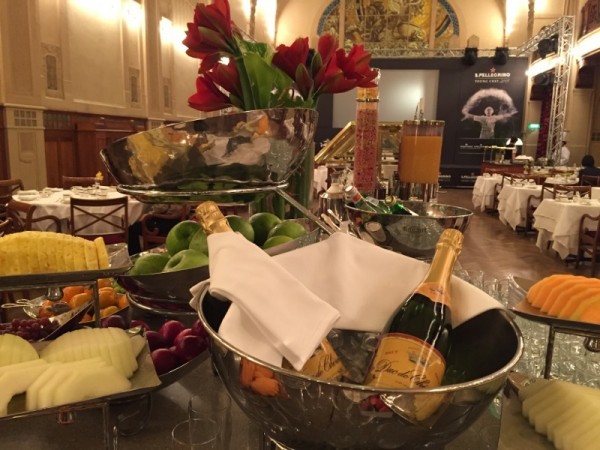 click here Just another magnificent breakfast in the 1905-vintage L'Europe.
Belmond Grand Hotel Europe in St. Petersburg, Russia is run by one of the most energetic general managers I've yet to meet: Sjefke Jansen, who just loves running this iconic establishment. Two adjacent hostelries were united in 1824 by Italian Carlo Rossi and in 1875, honored as its main birthday, the current façade was added. The 275-room hotel is constantly being upgraded. Adam Tihany just created Historic Suites, and I highly recommend the Kandinsky Suite, with suitable bold patterns on the scatter rugs on the polished parquet floor complimented with coordinating drapes and furnishings.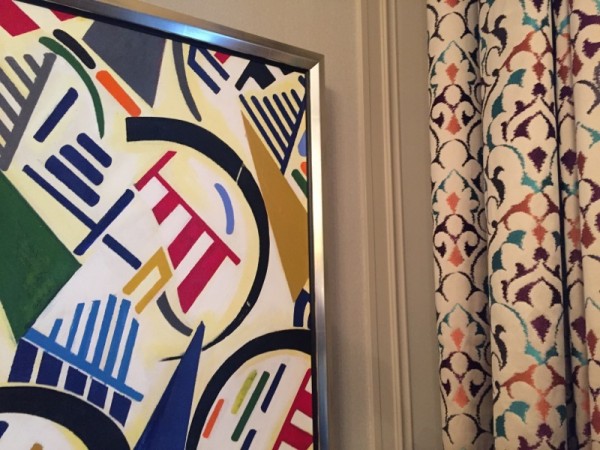 The bold and colorful Kandinsky Suite by Adam Tihany.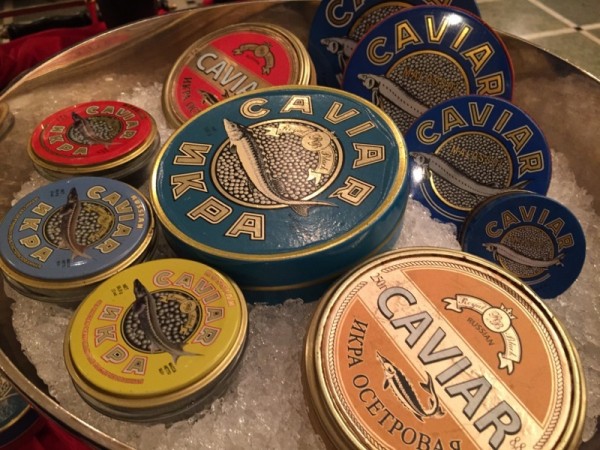 Caviar is half the price it was a year ago (in USD that is).
Within the hotel, you eat magnificently. Dine in the Caviar Room – and since the dollar now gets twice the number of rubles it did a year ago even Beluga seems 'dirt' cheap. Try a real Chicken Kiev (the Executive Chef, Ian Minnis, is a Russian-loving Canadian; his wife is from Moscow). Breakfast must be in the historic Art Deco L'Europe, with a magnificent buffet and 1905-vintage stained glass windows. And, at any time you please, indulge at the glorious Bar, open 24/7.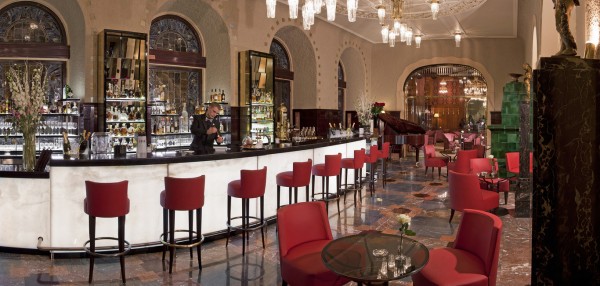 The grand Bar, ready to serve you librations around the clock. Photo Credit: Belmond Grand Hotel Europe.
Another big plus is that the hotel, located on Nevky Prospekt, is literally minutes from amazing must-visits. Head into the Orthodox Kazan Cathedral, emotional at any time. Go to the Hermitage, the Pushkin Museum, and take in performances at the Mikhailovsky Theatre, where the hotel has a private box.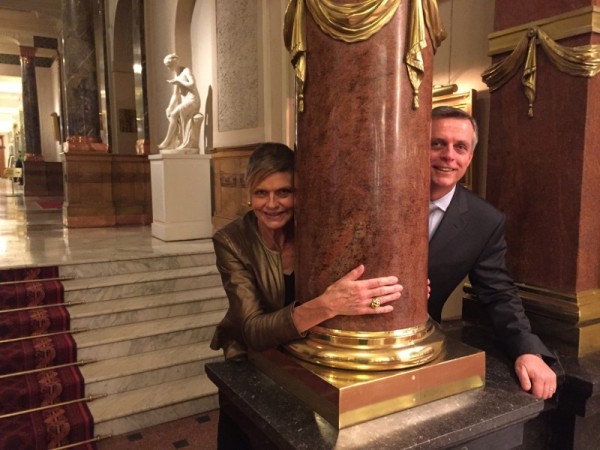 Mary, with GM Sjefke Jansen, in the 19th century lobby.