Mary Gostelow's Hotel of the Week: Four Seasons Moscow, Russia
Posted on March 6, 2015 by Mary Gostelow
buy cialis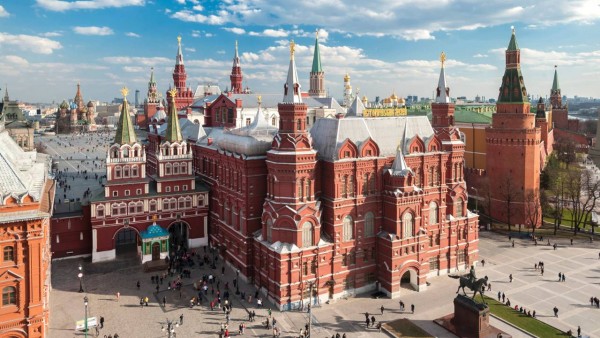 http://thematinggrounds.com/about-mating-grounds/ buy generic viagra usa Aptly named Red Square. Photo Credit: Four Seasons Moscow.
A weekly series featuring luxury hotel expert Mary Gostelow's hotel pick of the week.
Four Seasons Moscow is still in its opening stages – its spa begins operations April 2015. Yet still, this luxury hotel is already the place to stay if you want to be right at the edge of Red Square, the iconic Russian landmark. Look at the view from suite 744, the 5,300 sq ft Pozharsky Suite, through the Kremlin buildings to the main Red Square, where there is a small circus. And beyond, the gold domes atop the multi-hued St Basil's Cathedral. Walking around is a breeze here, and no-one takes any notice of you snapping photographs with your iPhone or even an iPad!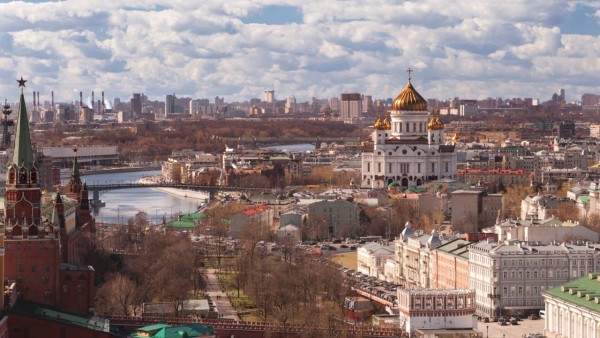 A view of St. Basil's Cathedral from one of Four Seasons' stellar views. Photo Credit: Four Seasons Moscow.
The Pozharsky Suite is softly colored with Art Deco design elements and an amazing master bathroom highlighted by its circular tub, its walls formed of tiny tile mosaics (the designer is English, but the toiletries, unique for this hotel, are by Italian Roberto Cavelli).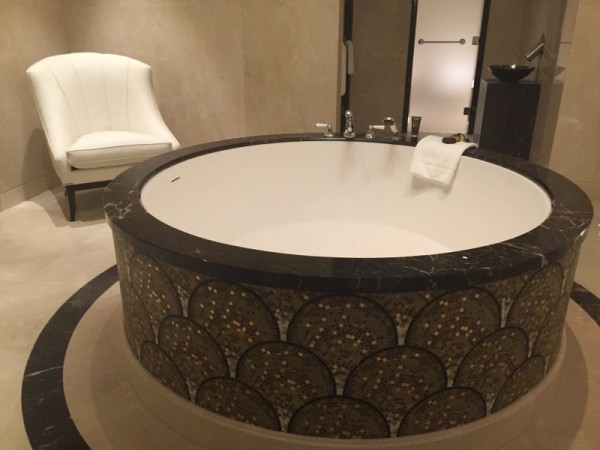 Bathtub in the master bathroom – just one of three full baths – in the Pozharsky Suite.
There are 180 rooms in all, and eventually there will be 380 employees, including two senior Russian ladies, dressed in white, whose sole job is to go around looking for any nicks in paint and repainting them.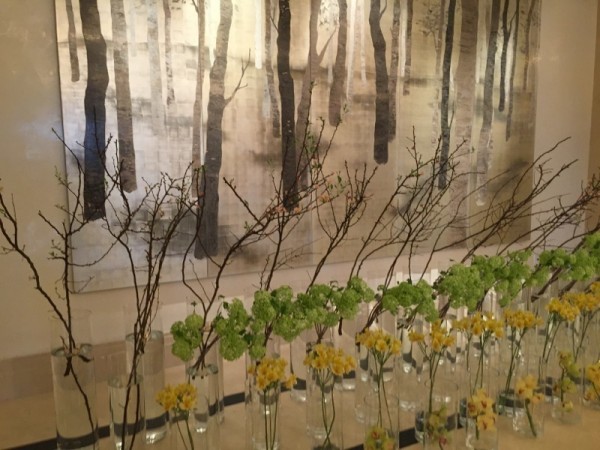 Many floral displays deliberately echo artwork hanging in the property.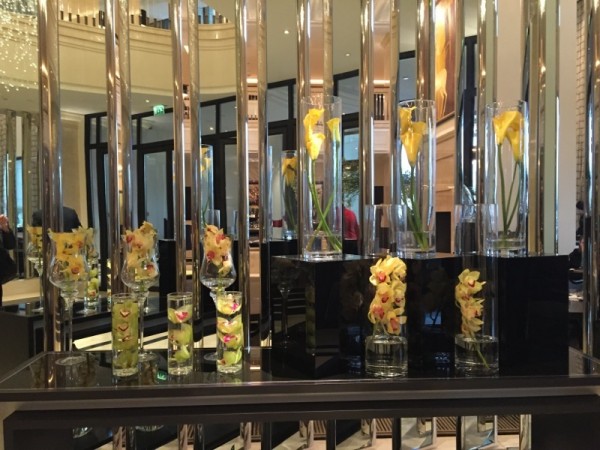 Varying vases of orchids are off-set by mirrored louvre panels.
The property also includes numerous and highly-talented floral artists, trained by that gloriously-named Italian, Vincenzo d'Ascanio, who also does the flowers for Four Seasons in Florence and Milan. There is also Italian food: Quadrum, looking over Red Square. And the GM is Italian too, one of the hotel industry's most flamboyant of stars, Max Musto, who could surely break out into an aria at any time.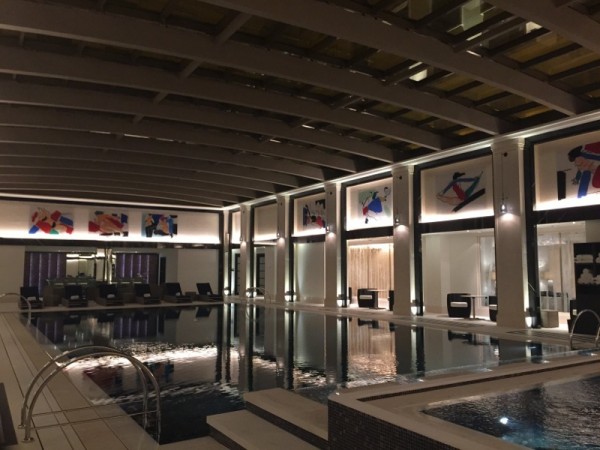 The hotel's indoor pool has an upper Art Deco frieze.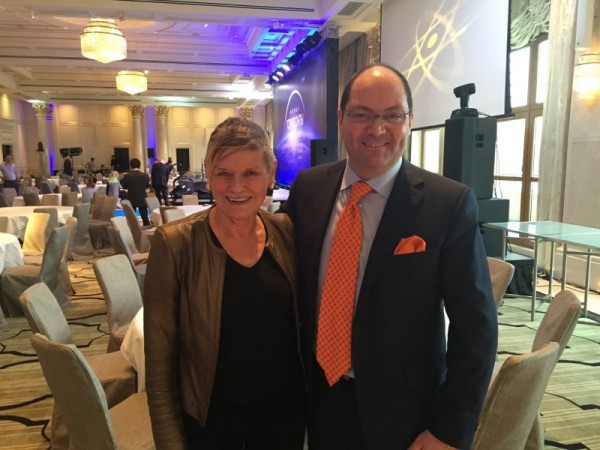 Mary with GM Max Musto in the massive, pillar-free ballroom.