Mary Gostelow's Hotel of the Week: The Maslow, Johannesburg
Posted on April 16, 2015 by Mary Gostelow
order cialis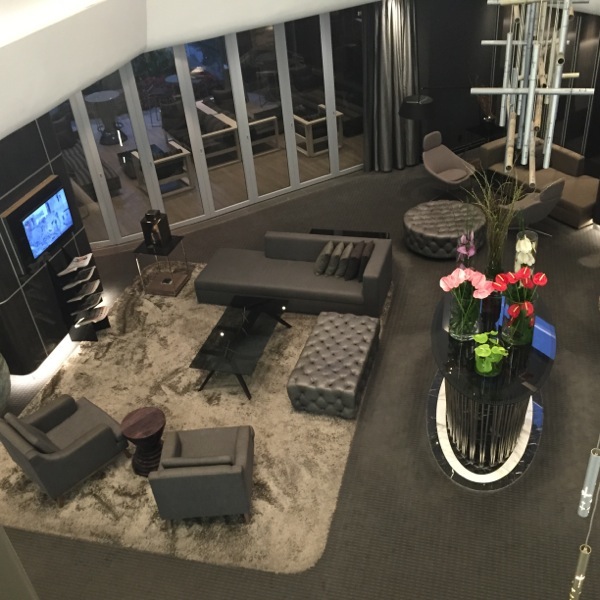 Looking down to the lobby.
A weekly series featuring luxury hotel expert Mary Gostelow's hotel pick of the week. 
The Maslow in Johannesburg, South Africa is lifestyle with a past. It was built in the 1980s as, to put it bluntly, a six-floor concrete ziggurat. It still looks like one from the exterior, but the theatrical lobby is a sharp contrast, absolutely today.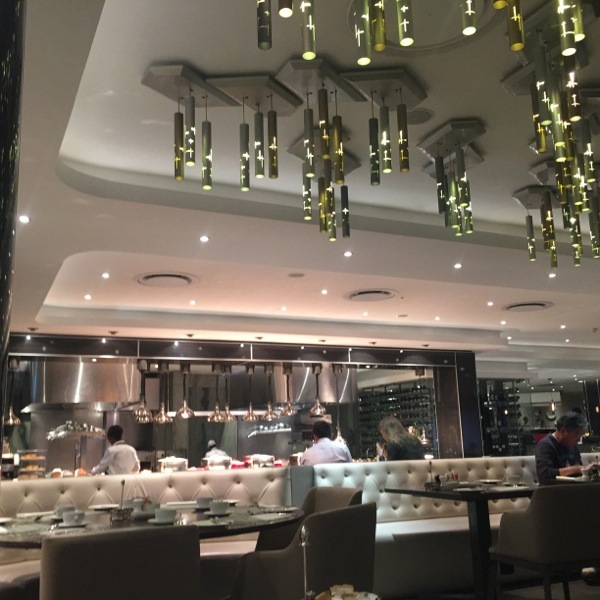 A view through to Lacuna's open kitchen.
Local boy Johan Scheepers was opening hotels in England for greeting card magnate Andrew Brownsword when he was summoned home by Sun International to arrange and oversee the complete interior botox of what was then a 346-room hotel. To choose a name, Johan Scheepers turned to renowned US psychologist Abraham Maslow who is most well-known for the Hierarchy of Need.
Next he made bedrooms larger, slimming the key-count to 287. He collaborated with designer Graeme Holtshausen on a sleek grey, champagne and shiny black scheme through. Here, at base level, is the main play. The lobby flows, open both to the bar and the all-day Lacuna Bistro, all of which in turn flow, when the weather allows, out to terraces and a big garden. He has brought in chef Jason Millar to run Lacuna as a free-stand venue, which means locals flock, attracted by great steaks and desserts (and his signature spinach and prawn salad with truffle dressing), good prices and free parking. This is surely a buzzing hotel for all ages.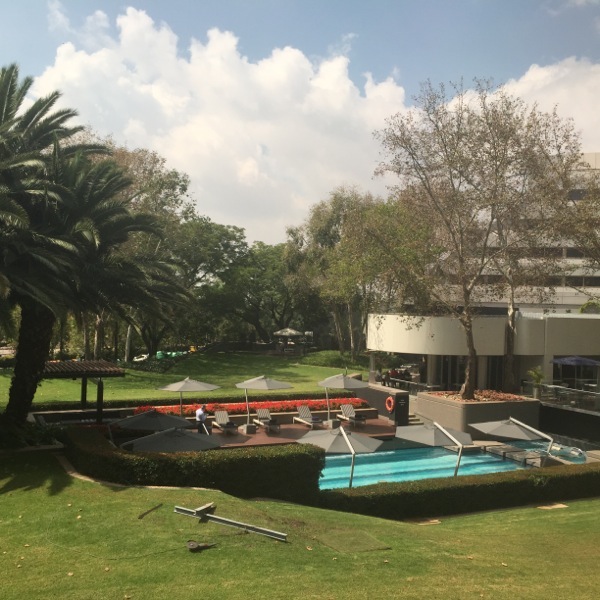 The Maslow is a city-center hotel with a large garden.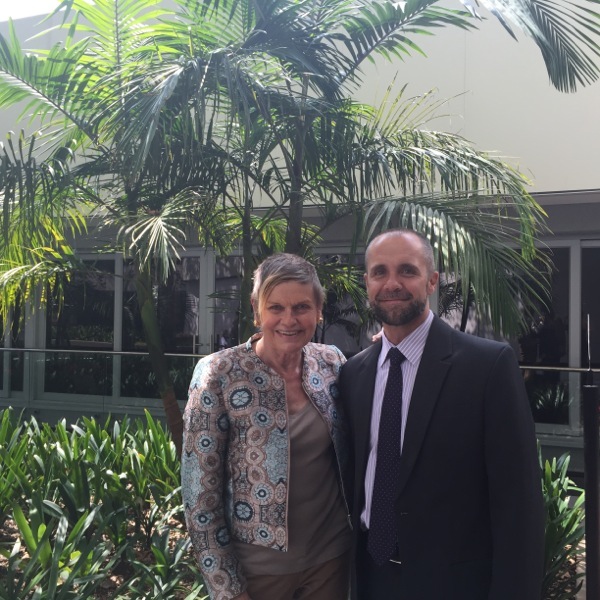 Mary with hotel creator (and now GM) Johan Scheepers.