Mary Gostelow's Hotel of the Week: La Mamounia, Marrakech
Posted on July 24, 2015 by Mary Gostelow
http://thewhitebronco.com/writers/ trusted tablets pharmacy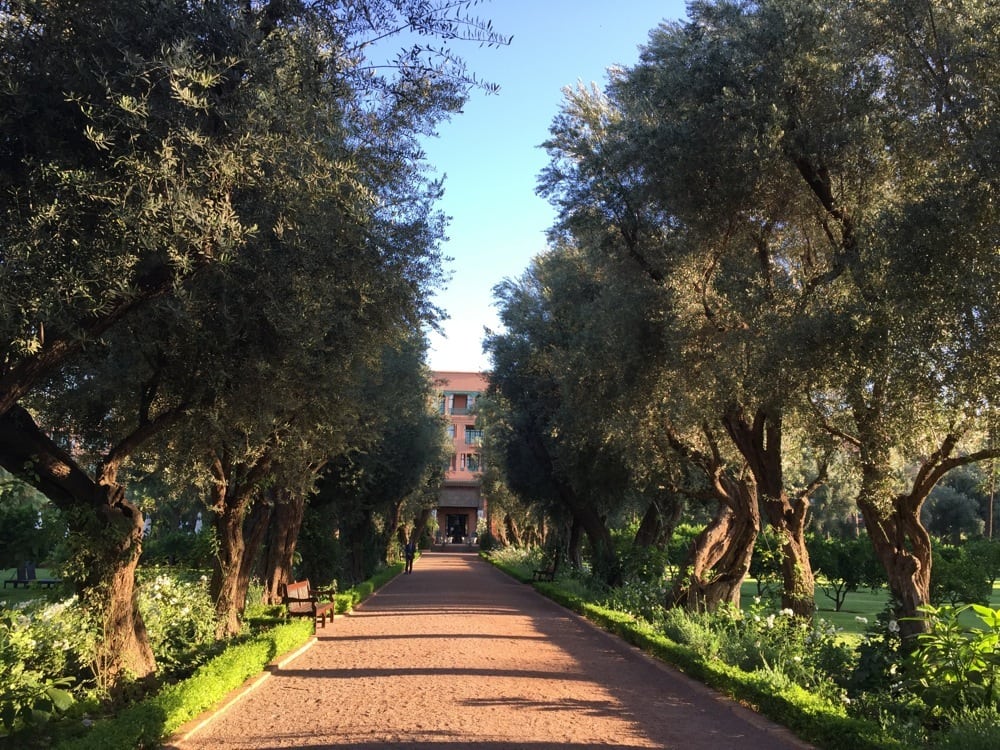 read more La Mamounia's Churchill Avenue.
Part of a weekly series featuring luxury hotel expert Mary Gostelow's hotel pick of the week.
La Mamounia, Marrakech, is one of the world's iconic hotels – and yet it is impossible to describe briefly. An orange grove right next to the historic city's justly-famed Medina was turned into a palace in 1922. It was doubled in 1946 so that today it has 209 rooms, including a trio of three-roomed riads (courtyard villas) in its gorgeous 17 acres of gardens, studded with fruit-full orange trees and tall olive trees that supply oil for the top-class boutique.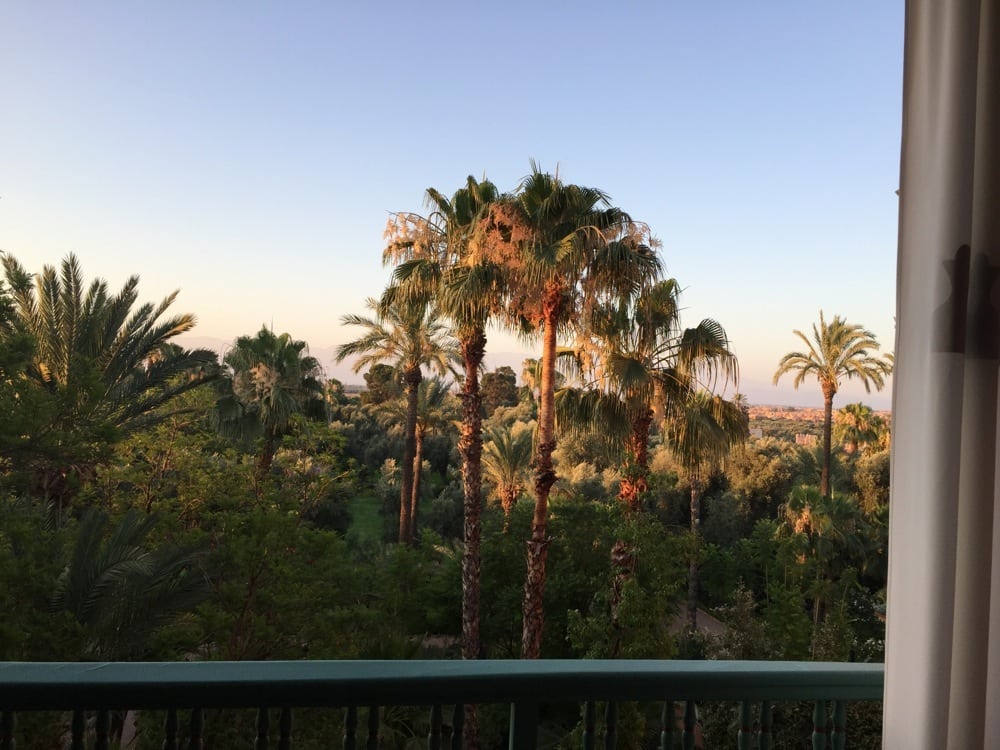 View from the Churchill Suite.
There is so much history here. Sir Winston Churchill brought Franklin D. Roosevelt here while they were at a secret Allies meeting at the height of World War II. Churchill later returned, time and time again, to paint. The 1,110 sq ft Winston Churchill Suite #300 looks out to trees and the distant Atlas Mountains. Inside, it is a monument to the leader, with portraits and sculptures of him and the complete 34-volume limited edition publication of all his writings. The hotel, under GM Pierre Jochem, is closely associated with literature. It hosts an annual competition for best Moroccan work in French.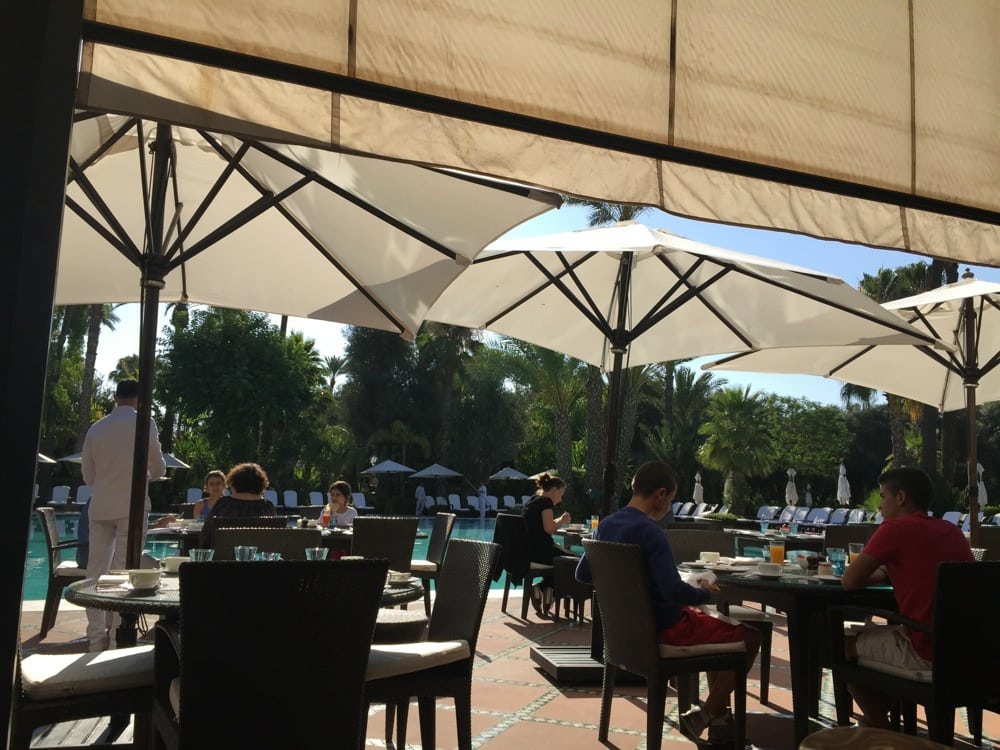 Breakfast and lunch fit for Sir Churchill. Poolside, of course.
Today, travellers come from all over the world to enjoy Jacques Garcia's sometimes over-the-top interiors, the superb French, Italian and Moroccan restaurants, and the first-class spa – yes, try a hammam. It is also only a few minutes' walk to the sprawling soukh-alleys in the Medina (ask concierge Taoufig to arrange the best guide in Morocco, Bine-Bine). And when you are exhausted, well, just relax around the pool.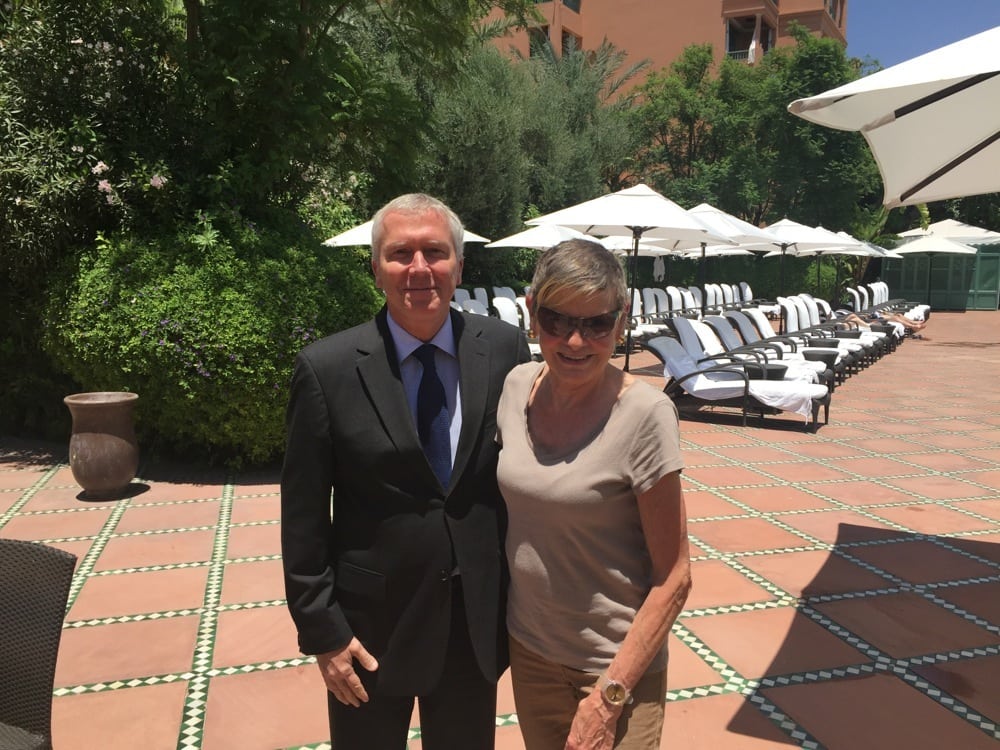 Mary and Pierre, hotel GM.
Read last week's Hotel of the Week here.