What's Hot in Hotels: Pelican Hill
Posted on February 23, 2016 by Erina Pindar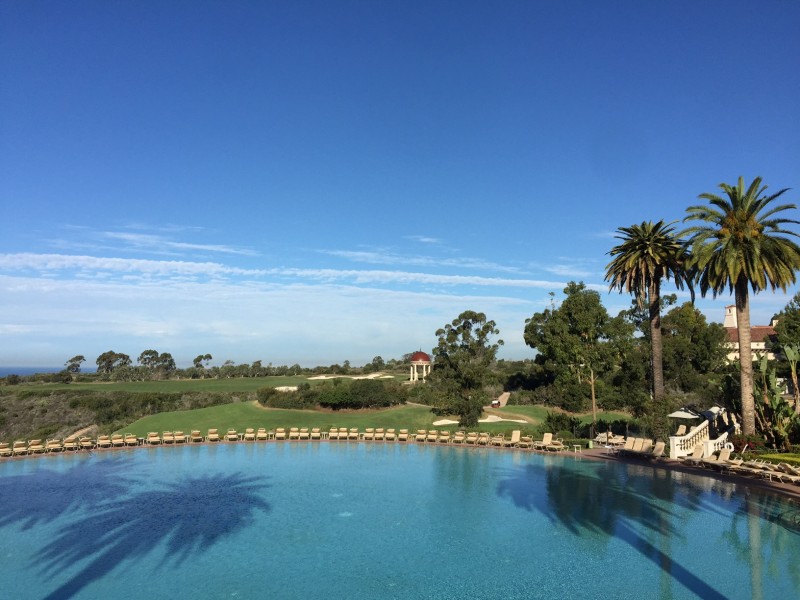 Overlooking the tiled pool at Pelican Hill.
Pelican Hill, located in Newport Beach, California, is the ultimate hideaway for families and friends perched on 504 acres of coastal beauty, every details have been carefully curated.  From the 1.1 million hand-cut Murano tiles lining the bottom of the iconic coliseum pool, to the vaulted arches, and the towering columns of the Palladian architecture.  The beach may not be the star here, but Crystal Cove State Park, one of the most beautiful ocean-front nature preserves remaining in Southern California is just adjacent to the Resort at Pelican Hill.  3.5 miles of undeveloped and unspoiled sandy beach dotted with quaint, historic cottages, a throwback to days gone by.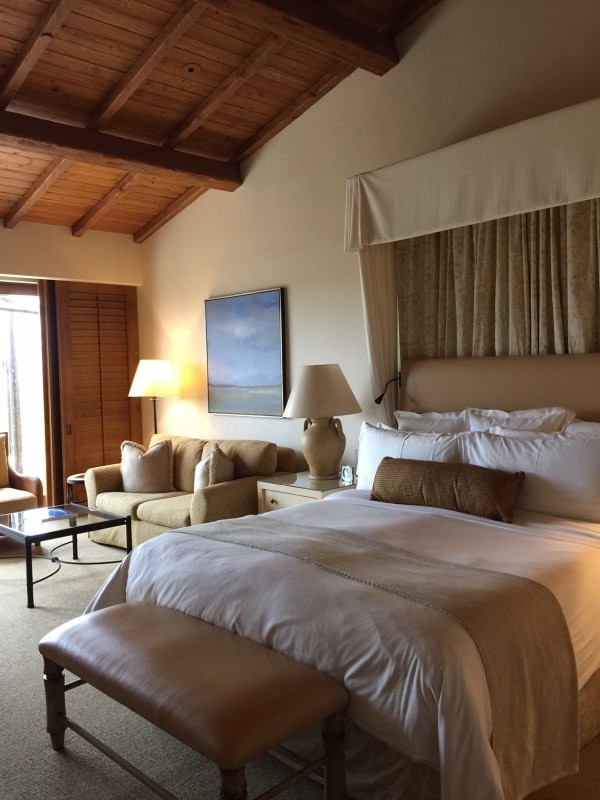 Warm neutrals make for a relaxed SoCal stay.
Back at the Resort, there are plenty to do. Tom Fazio designed the 36 championship holes that's equipped with state-of-the-art water management system, a true pioneer in the water deprived state of California, keeping the grounds lush and green all year round all while recycling the water waste from the resort. Enjoy six restaurants, with their own Pastaia (pasta maker) based at the elegant Andrea – named after Andrea Palladio, Italy's most renowned architect. The bungalows are clustered around tree-lined lanes and garden-like settings.  But the villas, the private enclave within the Resort, they offer expansive ocean views, its own staff, and a private clubhouse with its own pool, and fitness center.