What's Hot in Hotels: La Réserve Paris
Posted on December 2, 2016 by Edgar Vaudeville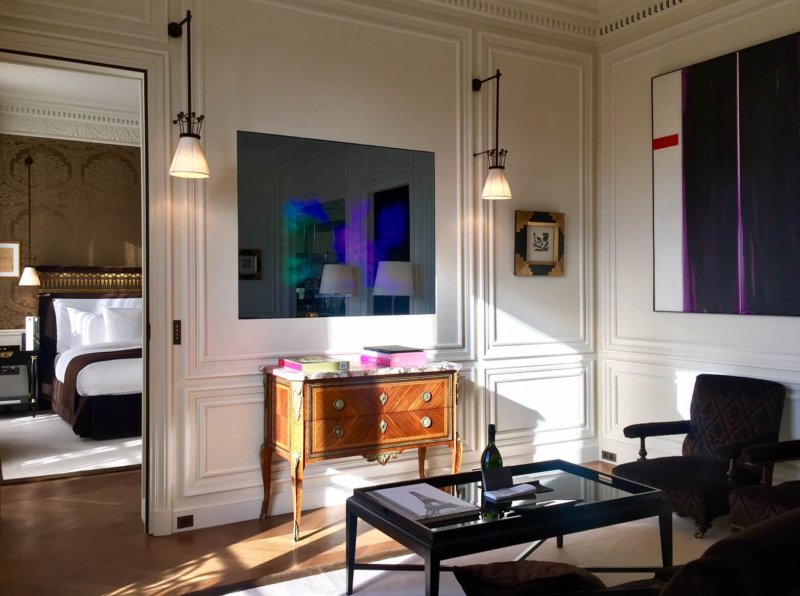 After working in the luxury hospitality industry for the past 20 years, I decided to treat myself to two days of pampering at La Réserve Paris Hotel and Spa. Little did I know the hotel would quickly become what I now call the "New Pearl of Paris".
I booked the Prestige Suite #202. No Palace in Paris offers such a view on the Champs Elysee Garden, The Grand Palais and the Eiffel Tower. The view is impressive day or night, rain or shine, with the lights of the Tower in the distance. Le Réserve is ideally located on the Champs Elysee, making just about anything a convenient walk.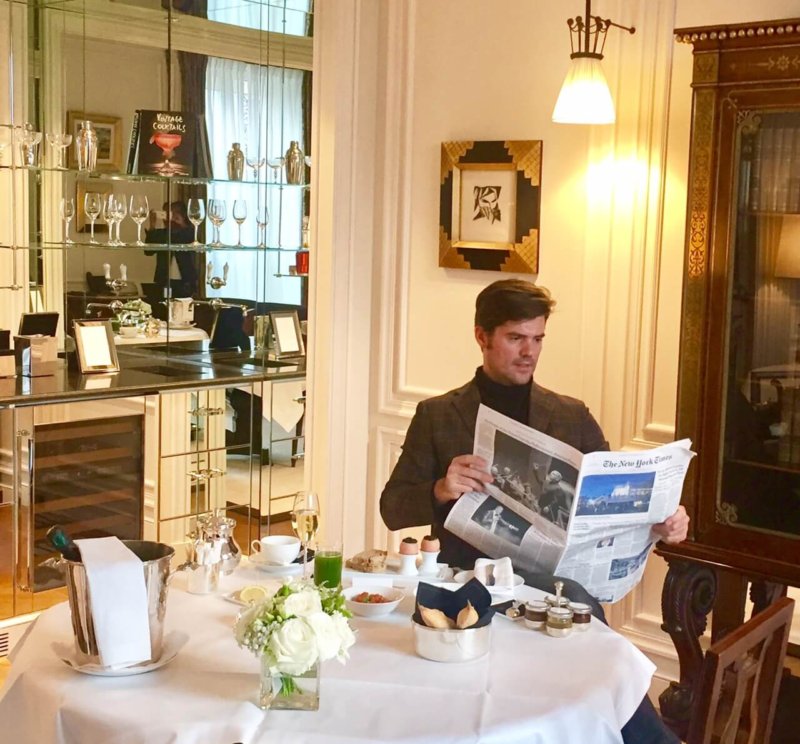 I landed just before 10a and arrived to La Réserve Paris around noon. After a red-eye, I was greeted with an early check in and an introduction to Laura, my personal butler for the duration of my stay. Laura escorted me to my suite where she personally checked me in– less stressful after a long flight.—much more pleasant than standing at the lobby desk. All my documents were scanned in less than a New York minute with a portable scanner. She even offered to fix me a drink!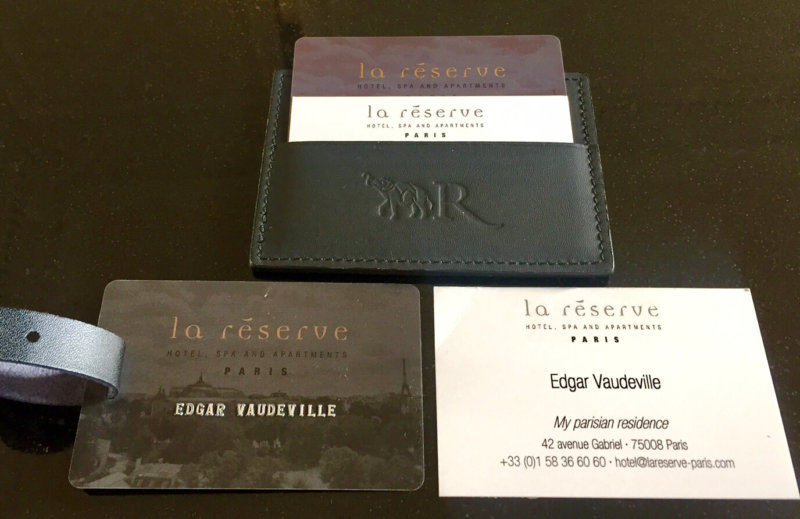 And then I was given a personalized welcome kit, including a personalized business card with the hotel information, a La Réserve Hotel luggage tag and room key. This was just the beginning of La Reserve impressing me during my stay.
The hotel has state of the art technology that makes for a comfortable and convenient experience: TVs incorporated into the mirrors, a seamless sound system throughout the suite, and charging plugs incorporated in your nightstand for all your devices.
You can access all services via your in-room iPad, including room service, spa bookings, room temperature, and lighting. There is even a live chat feature for additional assistance.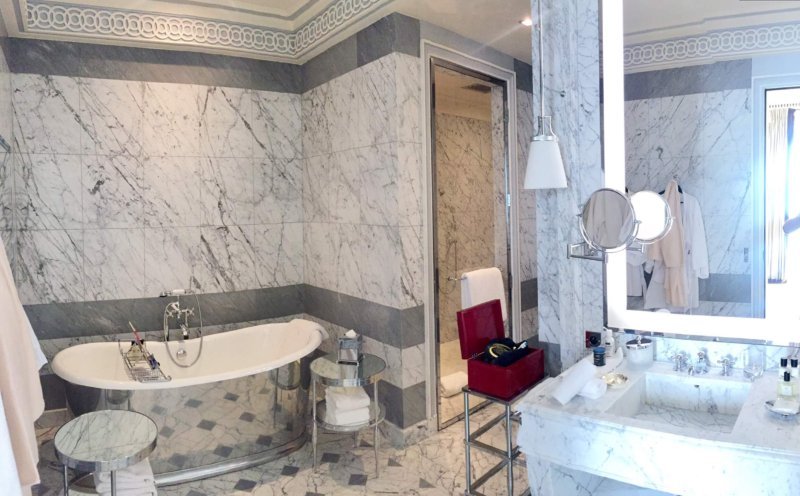 My suite bathroom was nothing but regal. The floor to ceiling marble and mirrored soaking tub are fit for Varsailles.
The aptly named The Bar, with its extensive wine offering and cocktail menu, is the new Paris spot to see and be seen. And don't miss a meal at Michelin two-star Le Gabriel.
The 16 meter infinity pool is a secluded spot to lounge with a green tea served with dry figs and apricot.  I personally love Hamam; this one went beyond my expectation. Open the door of the Zimbabwe black stone wall steam room with dozens of tiny water fountains sprinkled around the room…a truly Zen experience.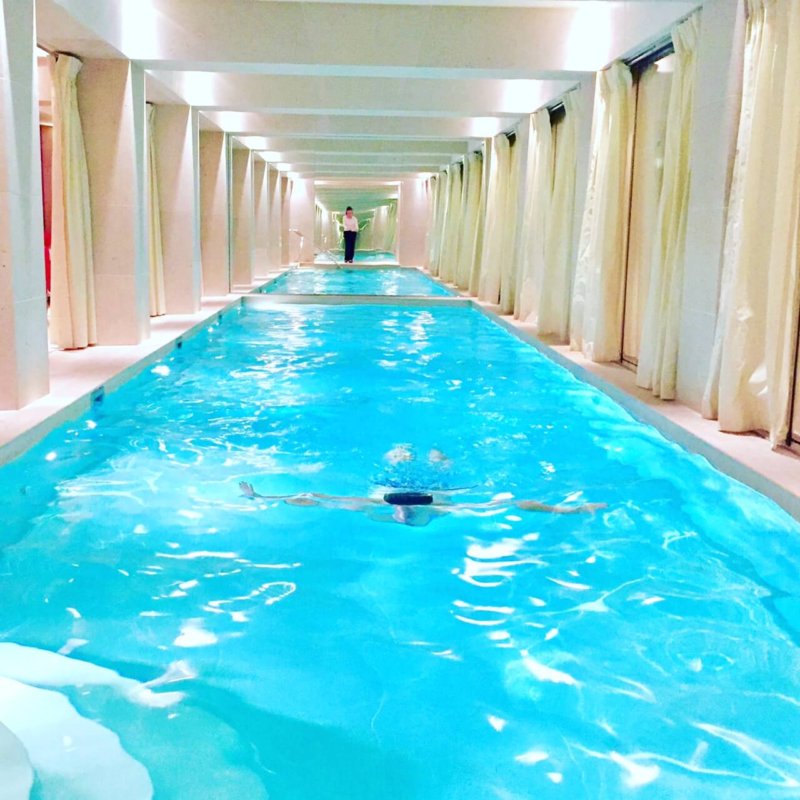 GETTING THERE TIP: I flew Open Skies, my preferred airline for the New York – Paris route. The crew is always super friendly and they remember you by name. (Thank you Ilona, Ketty and team!)