Co-Pilot Spotlight: Maria Pellicer
Posted on June 27, 2017 by Nikki Pepper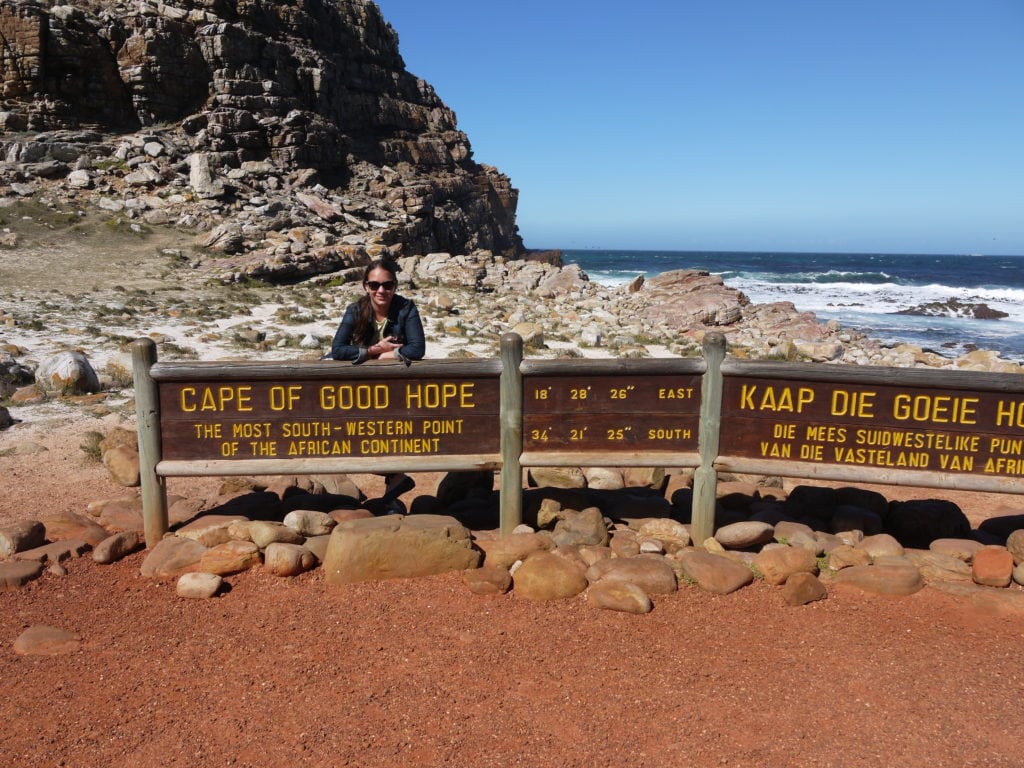 The Co-Pilot Spotlight navigates into the minds and experiences of travel professionals and professional travelers. Join us in the cockpit with Maria Pellicer, Editor-in-Chief Travesías Magazine, Mexico.
OTPYM: Where was the first place you ever traveled?
MARIA: I have family near Valencia, Spain so since I was 6 years old we would spend our summers in Utiel, a little town about two hours away from Madrid. The concept of a European summer was so different; everyone would stay up until 2 am, kids and grown-up alike. My family had a bar, so we would all help. It took me a while to understand how lucky I was, having this beautiful summers, cause most of my friends from school would go to Disney for holidays. Ever since, Spain is my number one place, where I feel at home.
Where is the last place you visited?
La Paz, Baja California. Probably the most beautiful beach I've seen in Mexico, and it's absolutely unknown! I fell in love with it and I kind of don't want people to find out about it. The desert in one side, the beach on the other: pure nature.
Where is next for you? 
Spain! It's not only my family, and my love for Spain, but now I also have a lot of friends in Spain and to be honest, there's no other place on earth where you can have more fun. They are the masters of nightlife!
Why do you choose to travel?
What I like the most is to see how other people live, to find out how similar and how different we all are. It's the most enriching experience. I wish everyone could travel at least a bit, it would change the way we interact with the world so much.
How has travel helped to define your world view?
I feel traveling is like reading but in 3D. You learn so much in so little time, you understand things that are alien to you and you learn to respect people thinking different from you. Traveling has made me a better person for sure. And it has given me so many beautiful memories and experiences.
Where is the favorite place you've traveled and why?
Japan, always Japan. I love everything about their culture, particularly how respectful they are, how much care, detail and attention the put in everything they do. And I love the way they connect and respect nature. I could go on forever, I'm so in love with Japan.
When on your travels have you felt the most out of your comfort zone?
India. I usually travel by myself but in India there where so many thing going on, so many smells, noises, colors around, so many thing to talk about, I felt very frustrated to be alone, not having someone to talk to. So one of the things I want to do most is go back with someone.
Who is the most interesting person you have ever met while traveling and why?
I've met a lot of interesting people but for me, the best thing has been making friends from around the world. It just changes the perspective when a local shows you around.
What is the most adventurous food you have tried while on the road?
I'm very adventurous when it comes to food. Maybe scorpions in Thailand but for a Mexican that's not very risky. I've tried things in China that I have no idea what they where.
What's the next trend in travel?
Going back to the origin. Travel lighter, simpler. Nature.
Any funny anecdotes from the road?
Oh, so many. An Asian baby tiger bite me in South Africa, I had dinner at the best restaurant in the world (according to 50 Best) and got sick afterwards. The hotel I've spent more nights in my life is the Bellagio in Vegas. Oh, and I can't handle Caipirinhas (I found this after a very bad experience in Sao Paulo).