Co-Pilot Spotlight: Kevin Wendle
Posted on October 25, 2017 by Cora Boyd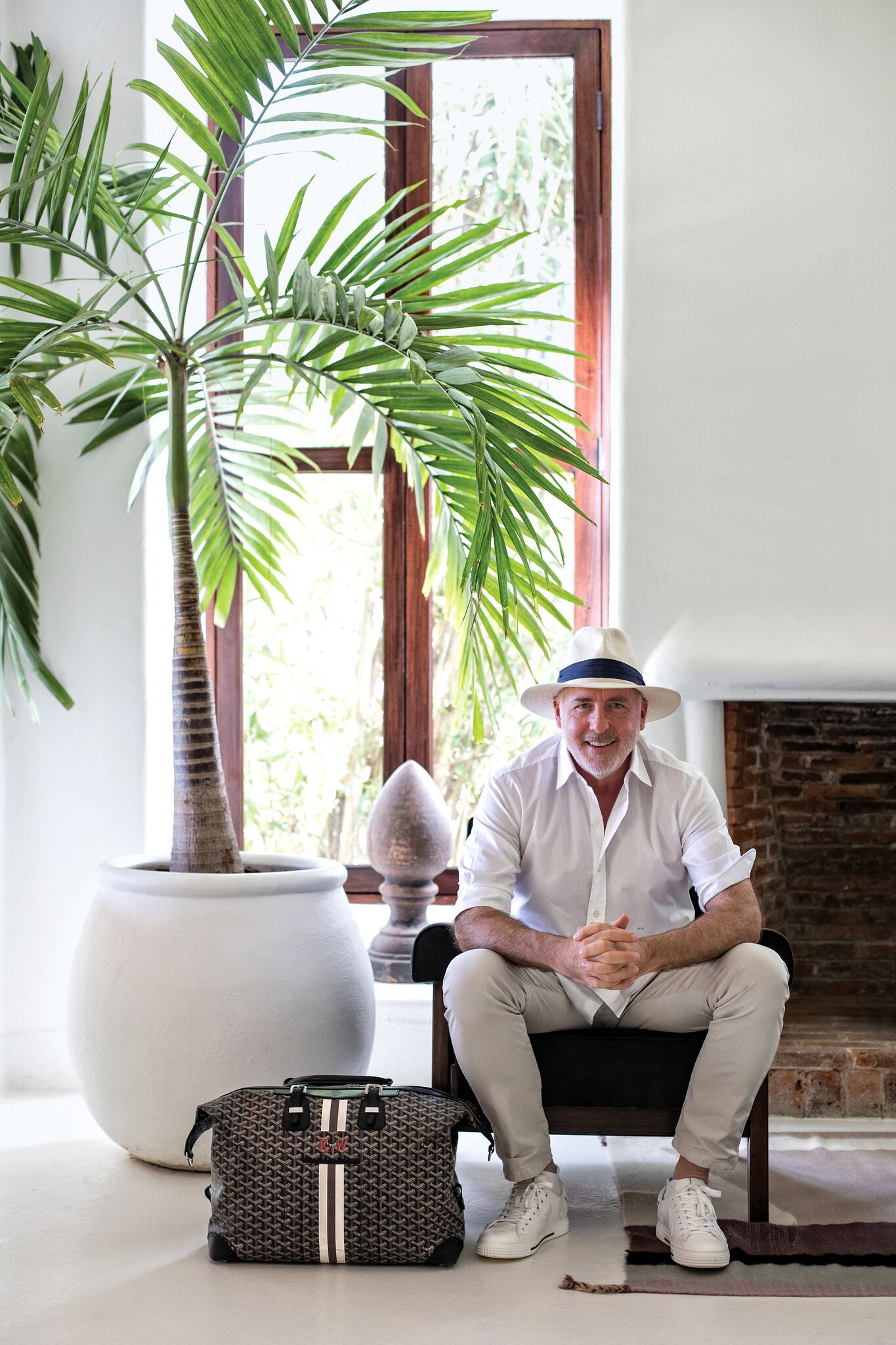 The Co-Pilot Spotlight navigates into the minds and experiences of travel professionals and professional travelers. Join us in the cockpit with Kevin Wendle, Owner & CEO Hotel Esencia.
canadian pharmacy generic sildenafil citrate OTPYM: Where was the first place you ever traveled?
buy generic viagra usa KEVIN: When I was 18 I had made enough money to fly myself and my mother to LA from NY during Christmas break.  Neither of us had ever been.  We both wanted to see the famous California beaches.  We arrived in Santa Monica and there was bright sunshine and 75 degree weather but no one on the beach.  I was completely puzzled and ask a local merchant why not.  She gave me a surprised look and said "Well it's the middle of winter!"
http://journalofgospelmusic.com/gospel-memories-radio-show/ cheap tadalafil online canadian pharmacy Where is the last place you visited?
Cambodia, a visit to Angor Wat.  Breathtaking!
Where is next for you? Why?
Sun Valley, Idaho to go skiing with my two boys 11 and 7.  It's somewhere I've never been.  Every year I try to ski someplace new, and of course I love trying new hotels all over the world.
Why do you choose to travel?
I can't imagine not traveling.  For me traveling is living.
How has travel helped to define your world view?
I've always enjoyed getting to know cultures different from my own.  Not just visiting but spending time, learning the language and meeting the locals.  I've been lucky to be able to live in Europe for a while and now in Mexico.  I'm not so interested in seeing the places popular with tourists short of a drive-by.  I like to get behind the scenes.  It's much more exciting to see somewhere new through the eyes of a local.
Where is the favorite place you've traveled and why?
My all-time favorite has been cruising the Greek islands on a boat.  I charter the same 20 meter boat every summer.  Anything bigger would not be as much fun!  Each island is a completely different experience so it's like 20 different vacations in one; the historically important islands of Patmos and Delos, the party islands of Mykonos and Kos, the simplicity of Leros and Kalymnos (known for the world's best natural sponges), and of course the beautiful aristocratic islands of Symi, Santorini, and Hydra.  
When on your travels have you felt the most out of your comfort zone?
I took the Blue train from Cape Town to Johannesburg in South Africa twenty years ago and was truly aghast at the poverty I witnessed en route.  I felt ashamed of the chasm between rich and poor.  While we disembarked the train an angry mob was beating a man probably to death in the train station. I learned later that he was union strike-breaker who had dared to cross a picket line.
What is the most adventurous food you have tried while on the road?
I'm not sure what it was exactly – I know it came from the sea.  This happened on my first day in Tokyo when I decided to find a restaurant hidden away that was packed with locals and no tourists. No English menu. It was delicious!
What's the next trend in travel?
I sincerely believe that luxury travelers are gravitating to more intimate personalized experiences like we are able offer at Hotel Esencia.  Unless you're maybe under 25, no one wants to feel like a tourist crammed like cattle into somewhere huge with hundreds of other tourists.  Real luxury is being able to have your own personal space, enjoying at least the standard of living you have in your home but ideally something much much better, a fantasy really.  At Hotel Esencia our public spaces and even some of our suites are furnished with authentic mid-century furnishings and genuine original artwork. Hotels will need to up their game, even more than custom pillow menus and waiters who know their name and their favorite drink.