My Hometown: Johannesburg, South Africa
Posted on April 2, 2018 by Olivia Balsinger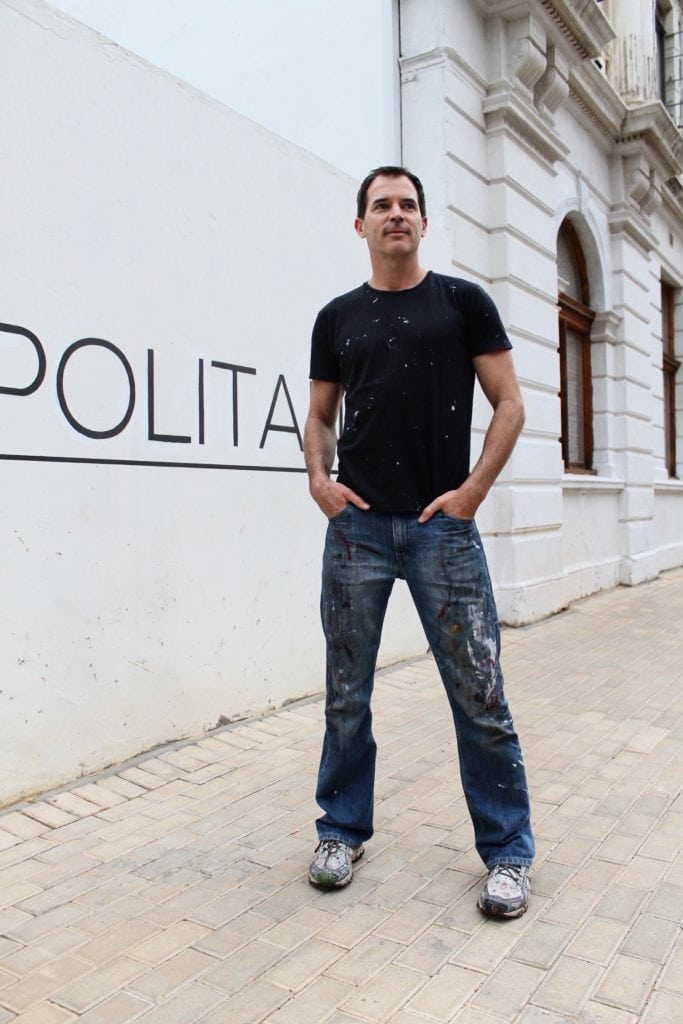 My Hometown is a series highlighting the hometowns of our contributors, join us with James Delaney, artist and founder of jamesonsafari.com. 
OTPYM: Where is your hometown? Were you born here or did you move here?
James Delaney: Johannesburg; I was born in Cape Town,and moved here via London and Munich.
What makes you consider it home?
I feel deeply connected to the trees, buildings, skies and people
What is your favorite local dish and/or place to eat?
I love African fruit in late summer – mangoes, litchis, watermelon. I like eating pastries with good coffee at downtown coffee shops, like Craft, Father and Origin.
What is your favorite place to stay when you are "home"?
In my apartment atop a ridge, from where the forested city stretches to the mountains on the horizon, with great African  skies above.
And where do you suggest that travelers stay to feel "local"?
Maboneng would be the place to stay to feel "local" because it has interesting street life, wall art and graffiti, coffee shops and the chance to meet interesting people from all over Africa.
What unexpected activities can you experience in your hometown?
Downtown guided walks to check out the amazing array of architecture – art deco, colonial, Victorian, modernist, brutalist and more – and street art.
What's a neighborhood I need to explore off the tourist map?                          
Melville is an historically arty suburb with good energy and loads of cute restaurants and bars in little Victorian buildings.
What makes your hometown special/unique?
The trees make it so special and unique–it's the world's largest urban forest. And all the trees were planted, over 6 million of them – this was a grassland just over a century ago when gold was discovered here.
What is your favorite memory in your hometown? Why?
Yesterday at sunset I walked through the vegetable gardens in the vintage industrial complex that's now Victoria Yards artists' studios, as a thunderstorm broke above me. This is my freshest favourite memory.
Why would someone want to visit your hometown?
Someone would want to visit Joburg to check out the emerging African art scene – there's amazing stuff happening here in the galleries and artists' studios.
What song best represents your hometown?
Two stand out: Diamonds on the Soles of her Shoes, by Paul Simon and Ladysmith Black Mambazo.