My Hometown: Tuscany, Italy
Posted on July 18, 2019 by Keri Barnett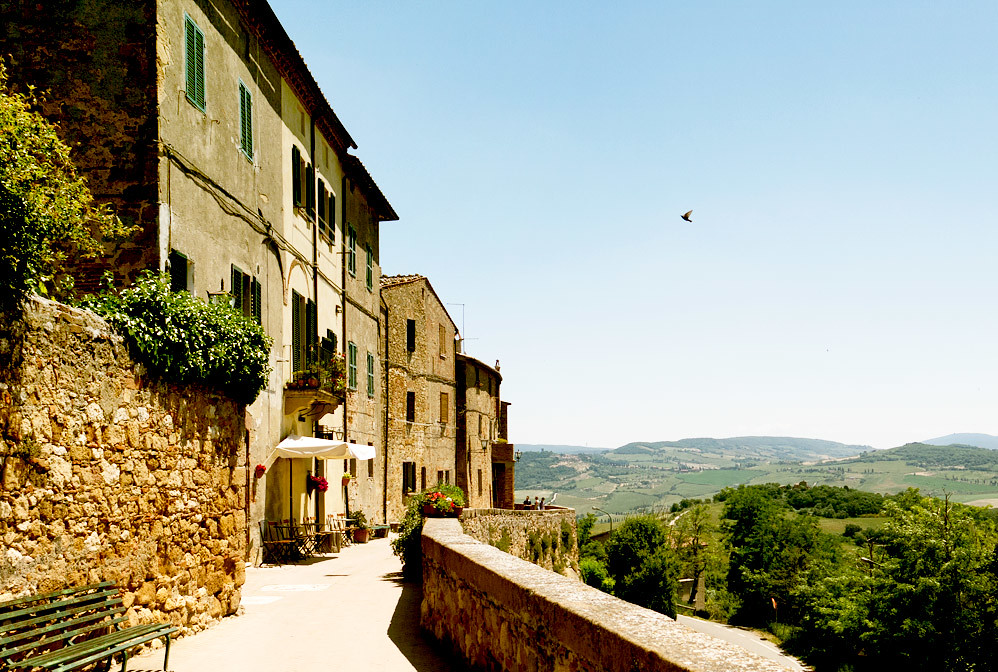 buy cialis online Who: John Voigtmann
http://journalofgospelmusic.com/gospel-memories-radio-show/ canadian pharmacy Where is your hometown? Were you born here or did you move here?
Pienza, Tuscany, Italy. I moved here in 2006 at the age of 33.
buy viagra without prescription What makes you consider it home?
It's a small village with a tight community which has embraced me. I run a small business here, two hotels and a restaurant, and my 9 year old son has spent his whole life here.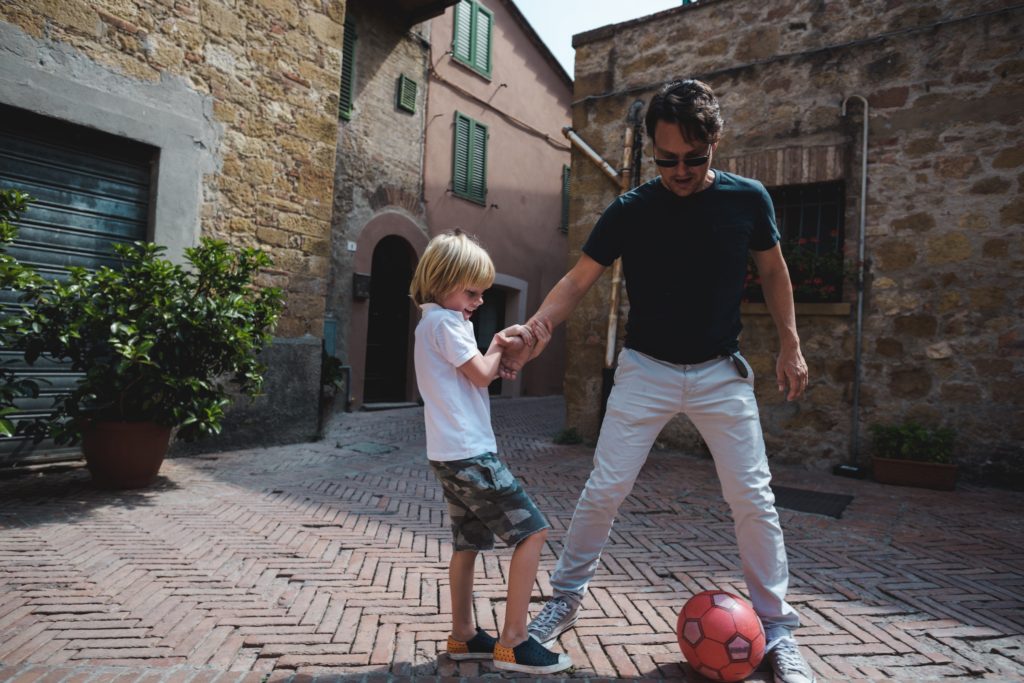 What is your favorite local dish and/or place to eat?
Of course having your own restaurant means that you always prefer to eat in someone ELSE's restaurant. When I have the chance I run around the corner to a small Osteria called "Sette di Vino" where their signature dish is grilled pecorino cheese topped with thinly sliced pancetta. It's tuscan comfort food.
What is your favorite place to stay when you are "home"?
Well, again, that would have to be one of my own hotels. La Bandita Countryhouse, my first project here in the area is still my favorite. It's an old farmhouse high up a bumpy rocky road with sweeping views of the Val d'Orcia UNESCO Heritage landscapes. You feel like you've really escaped from the world here.
And where do you suggest that travelers stay to feel "local"?
I really believe that staying inside the walls of the old village is the only way to experience this area. Visitors and day trippers come and go but in the mornings and the evenings, the town returns to the locals. Sit in the main piazza and sip a drink after dinner as kid, parents, dogs and grandparents all get together, gossip, play and relax.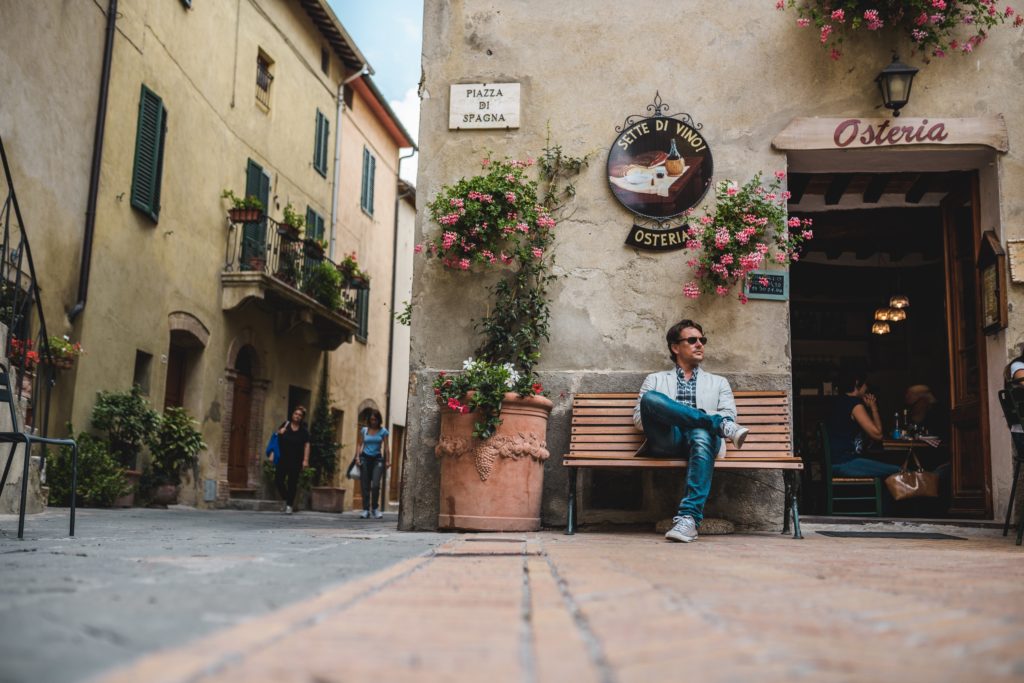 What unexpected activities can you experience in your hometown?
My village Pienza is also the center of the local sheeps cheese production. So in a number of the little shops you can do a cheese tasting of different kinds of pecorino cheese.
What's a neighborhood I need to explore off the tourist map?
Tuscany is a touristy place for sure, and there are very few secrets. But around sunset if you take the little path that leads out of town towards the cemetary you'll arrive at a tiny ancient church called "Pieve di Corsignano" is stunning and simple and there is never any one there.
What makes your hometown special/unique?
Pienza is a tiny village, but it played a unique role in the history or architecure and of the Catholic church. It was built in the 1460's by the then pope Pius II, who wanted to build an "ideal city" that would be a new home for the church. It is still completely preserved as his experiment in making a small, dense, beautiful and livable city.
What is your favorite memory in your hometown? Why?
When I am away from Pienza, i miss my evening ritual of drinking a Negroni cocktail at the little bar that is on top of one of the ancient walls. It offers a beautiful and peaceful view. It's my favorite time of the day.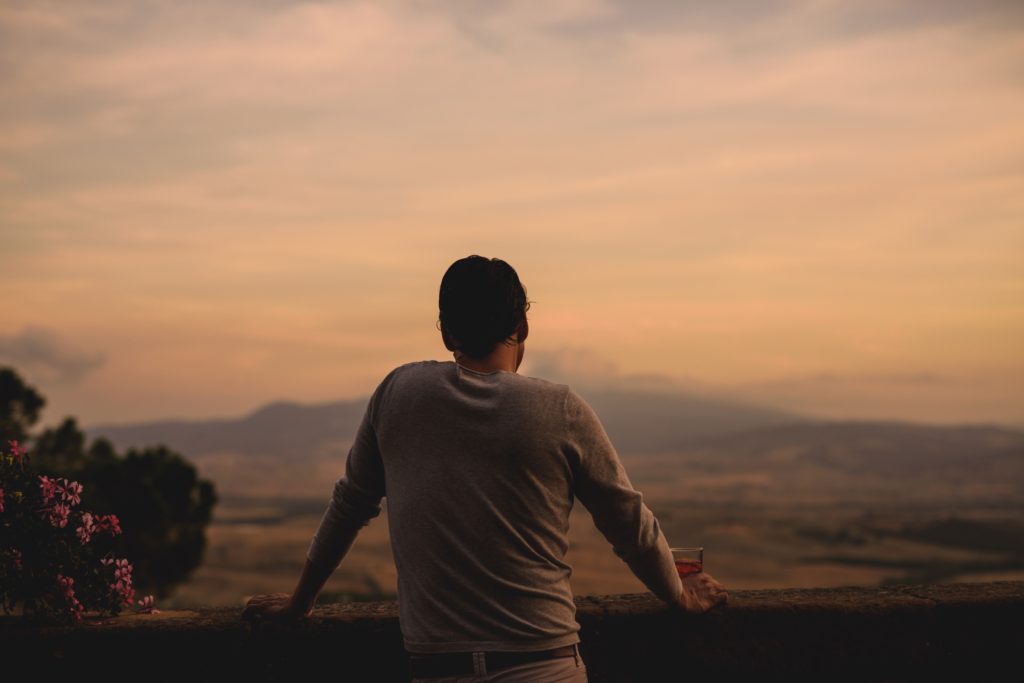 Why would someone want to visit your hometown?
Beautiful Renaissance architecture, some of the prettiest landscapes in Tuscany, oh and cheese!
What song best represents your hometown?
Tu Vuo Fa L'Americano