Top 10 Tastes: Brazilian Food & Beverage
Posted on January 15, 2014 by Nikki Pepper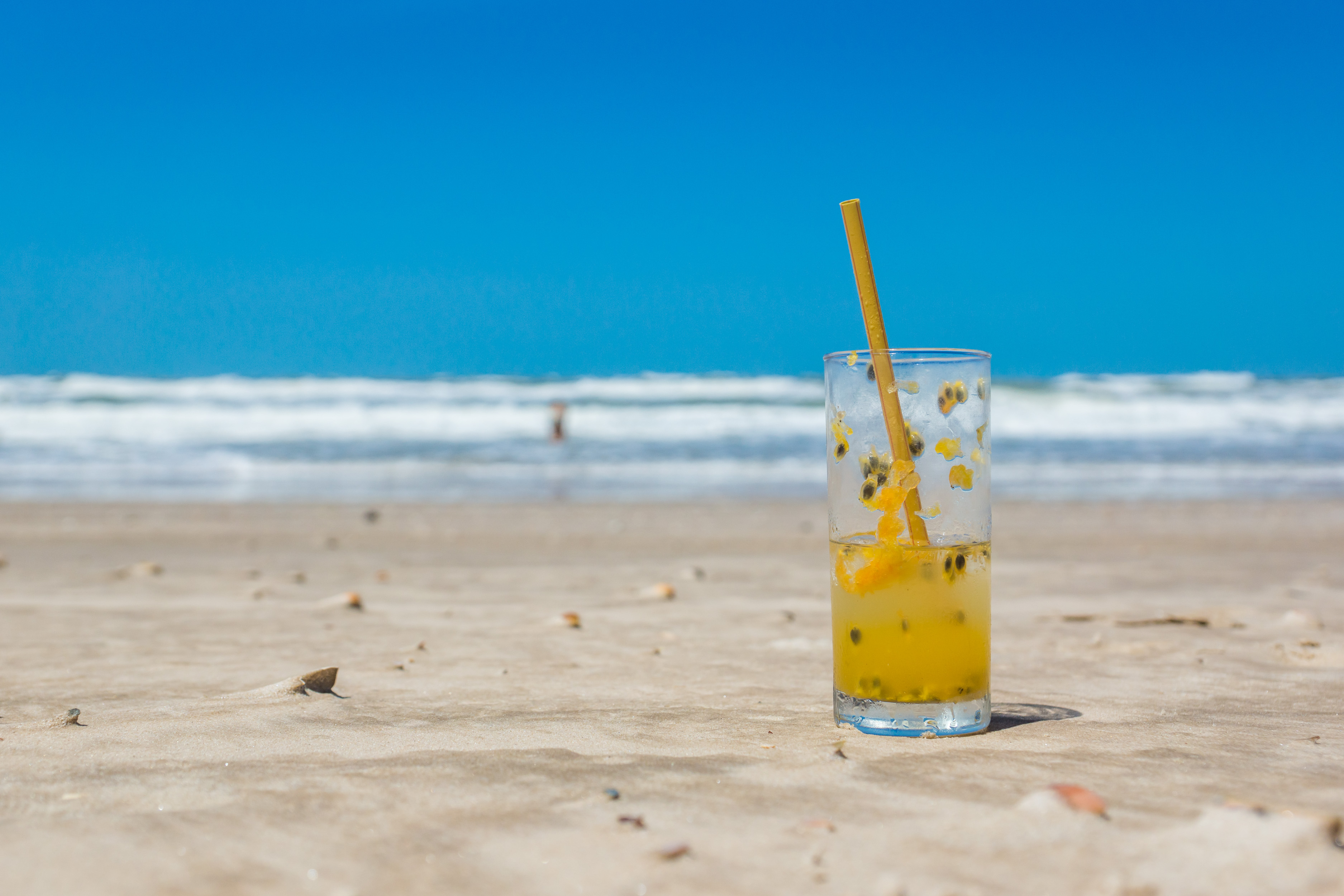 Passionfruit caipirinhas on the beach in Caburé.
Photos by: Andre Maceira.
Brazil is a top travel destination for 2014, with the FIFA World Cup coming to town. But Brazil hosts more than soccer, including its vibrant culture and varied flavors– from sweet desserts and drinks, to spicy sauces. While every country has its special culinary delicacies, I particularly enjoyed the signature Brazilian dishes during my time in Maranhão (a Northeastern state of Brazil). Here are my top five favorites…in ascending order of deliciousness.
MY TOP FIVE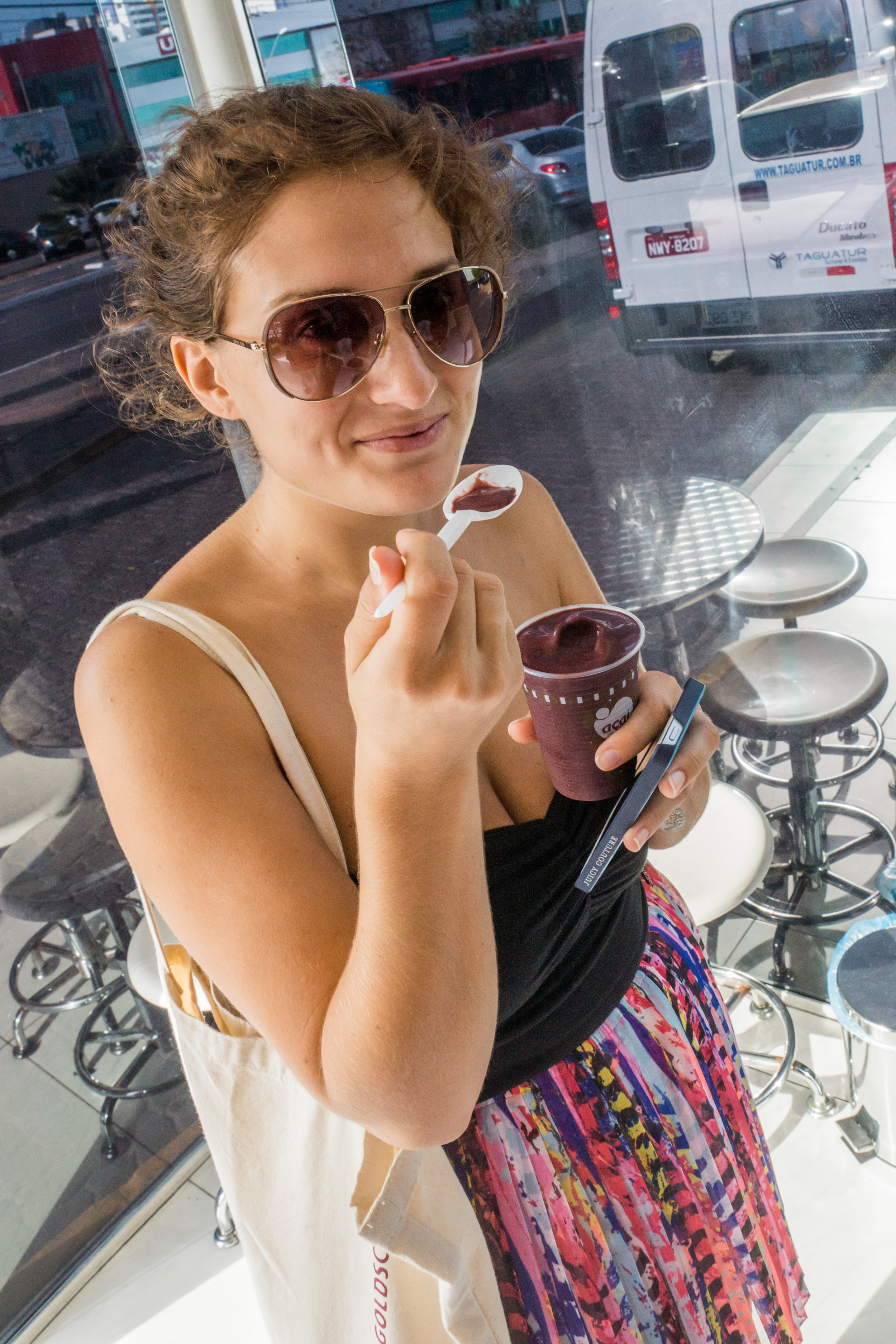 A refreshing açai after a day of touring UNESCO sites.
#5 Açai: I quickly learned açai in Brazil, a sorbet-like treat made from the purple açai berry, is quite different than the açai-flavored drinks and foods I know from the health food stores in the States! The berry is actually locally cultivated from the abundant native palm trees populating the country.
We stopped at a tiny açai shop after touring São Luis' historic churches and streets for a perfectly refreshing afternoon treat. I opted for just plain ole açai to capture the true flavor of the fruit, but I was told açai is even better with granola and honey for a healthy, filling meal.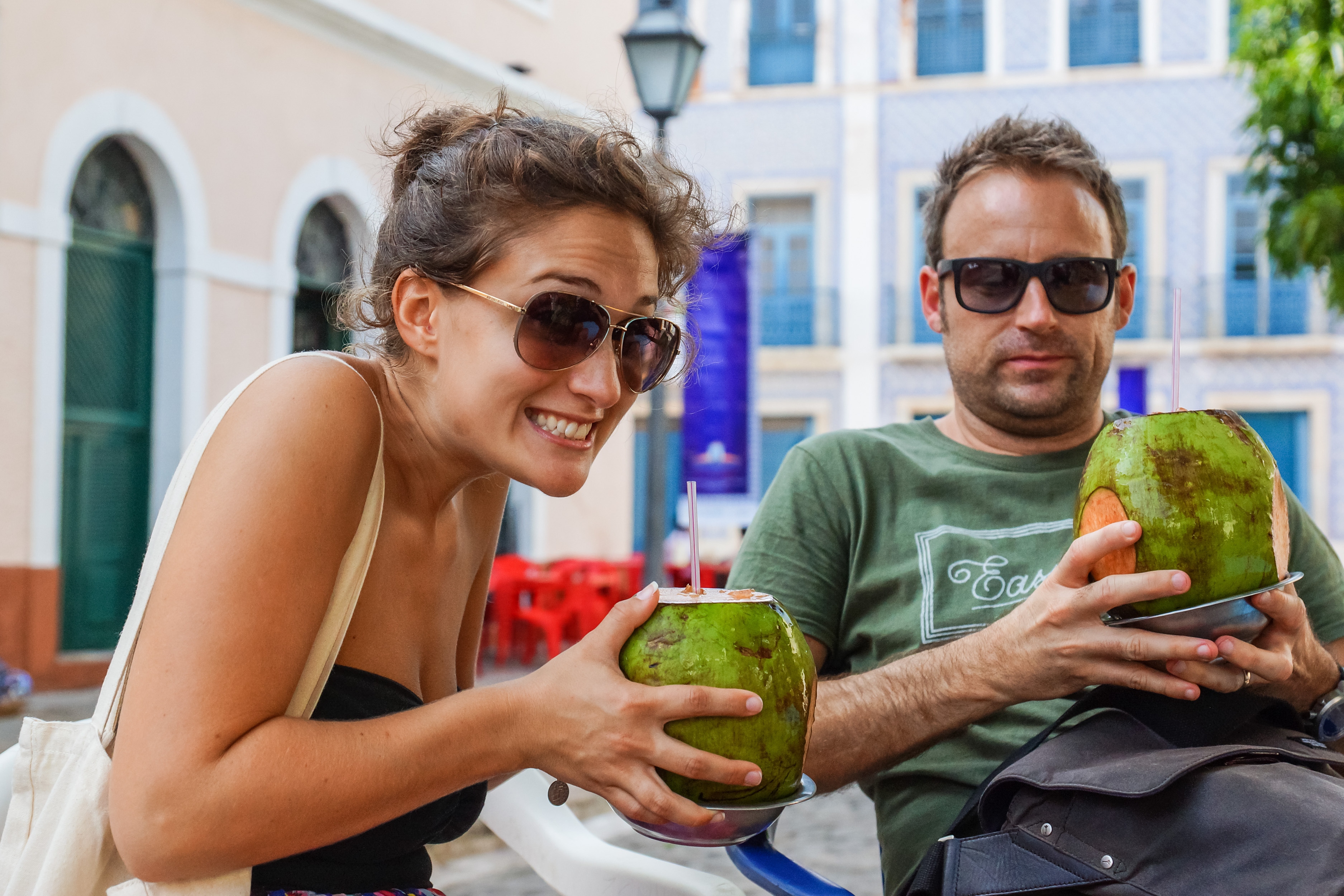 My first agua de coco compared to Lonely Planet writer Kevin Raub's 1,000th.
#4 Agua de Coco: Nothing is as refreshing as cold coconut water, directly from the coconut. São Luis was around 95 degrees Fahrenheit when I was there; the best way to cool off was with a freshly sliced coconut.
#3 Pimenta Sauce: As a huge fan of all-things-spicy, I appreciate a good pimenta sauce. Almost all of the restaurants I ate at had a bottle on the table, mostly homemade. The flavorful hot sauce is perfect for dipping local treats like yuca or one of the many meat dishes. While there are a plethora of varieties in the city markets, I purchased a bottle to take home from Cabana do Sol.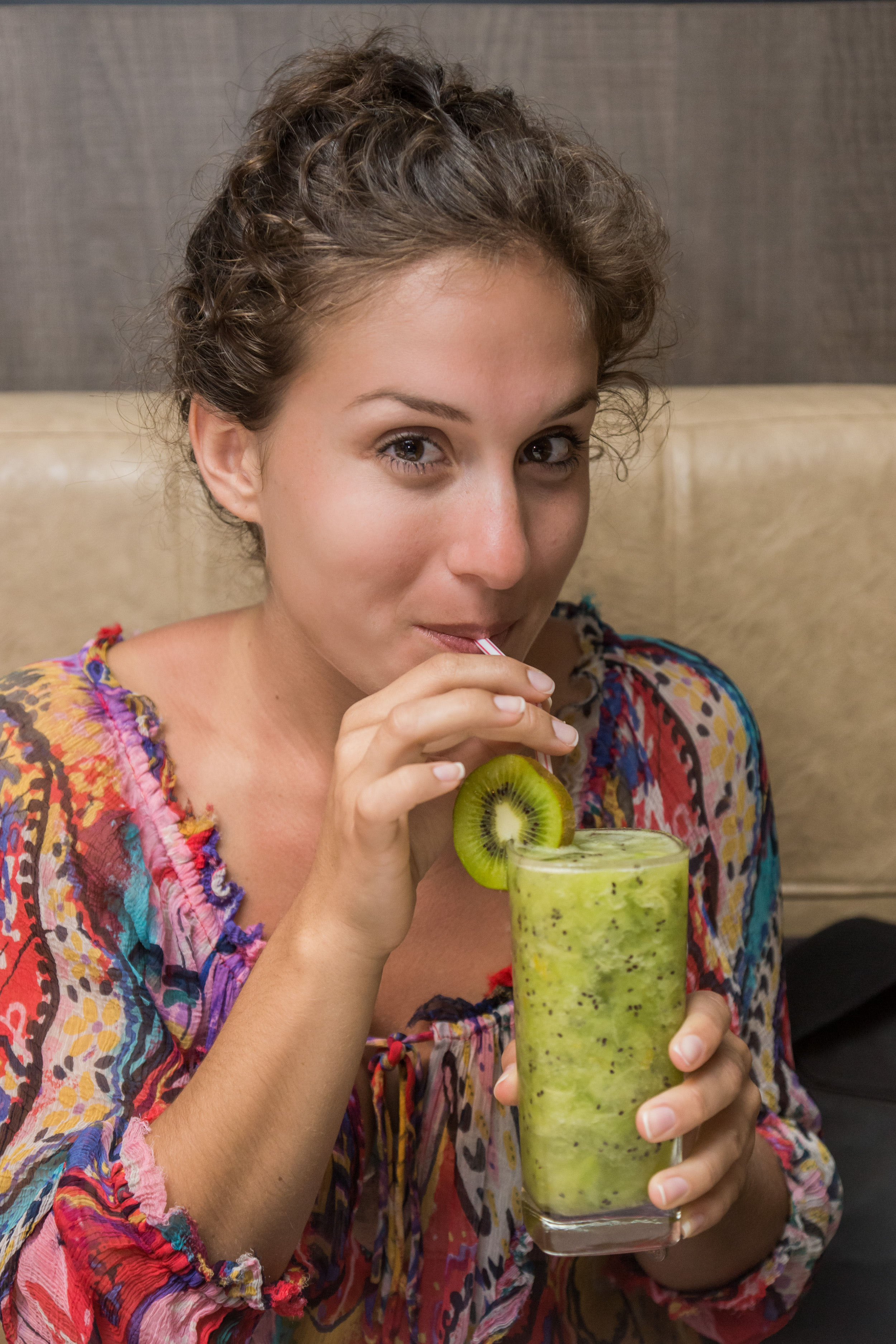 Kiwi caipirinha, the perfectly refreshing pre-dinner cocktail.
#2 Caipirinhas: Sure, I can order caipirinhas (the national drink of Brazil) at a bar back home in New York City. But nothing compares to the freshly muddled local fruit and cachaça that comprise this refreshing Brazilian specialty. My favorite flavor?  After trying everything from lime to strawberry to kiwi, my taste buds settled on the passion fruit version, but  all were worth ordering.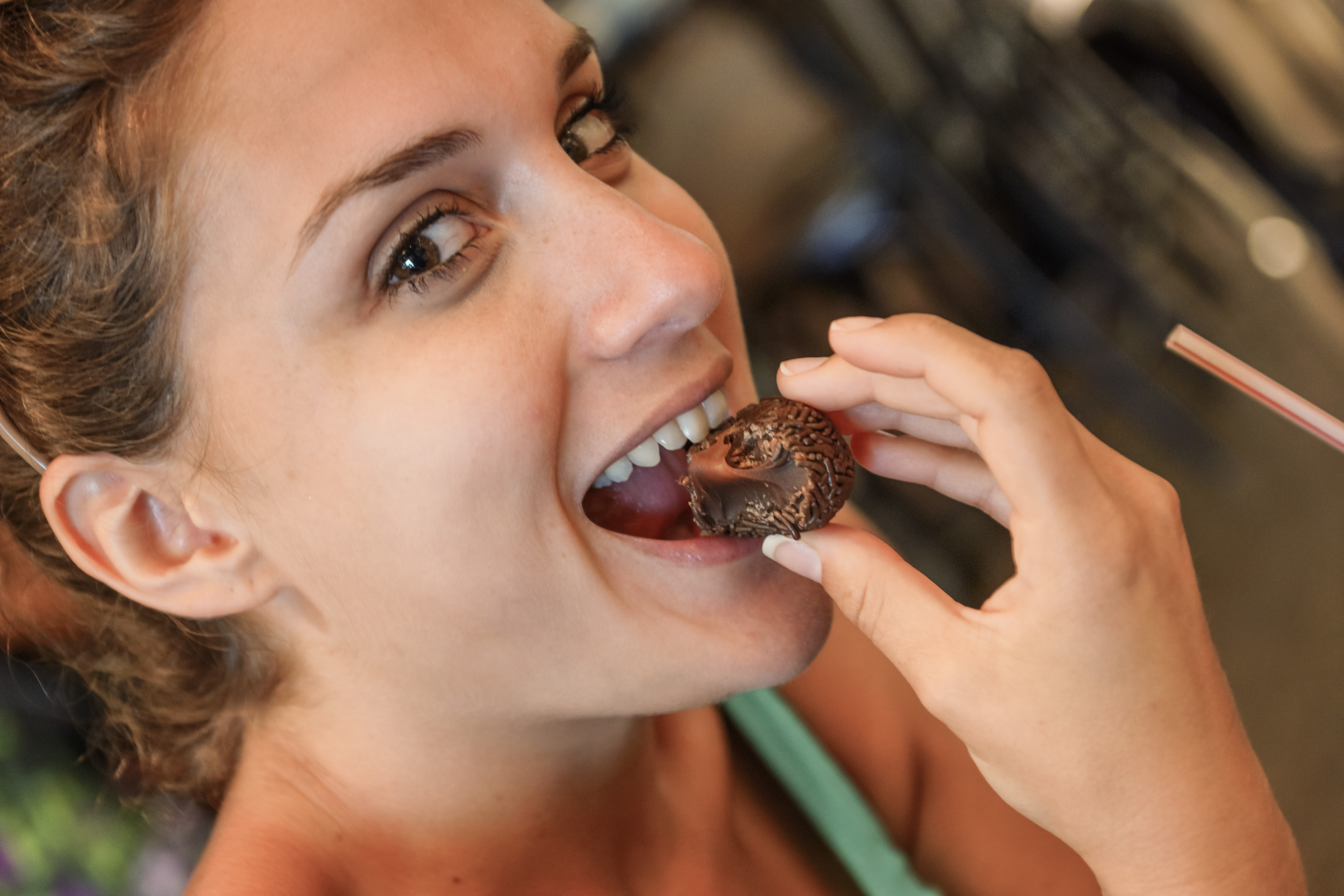 Tasting my first Brigadeiro, my number one favorite from Brazil.
#1 Brigadeiro: My all-time favorite flavor discovery while in Brazil. This chocolatey ball of sinful fudgey sweetness is even covered in chocolate sprinkles. The simple ingredient list comprised of chocolate and condensed milk never tasted so good. Without a doubt, the brigadeiro takes the number one spot on my top five must taste list in Brazil!
THE RUNNERS UP: FIVE OTHER MUST EATS
#1 Feijoada: happens to be the national dish of Brazil. Feijoada can be prepared several ways from beans and pork, to a combination of beef or sausage. The thick stew is a traditional Portuguese dish brought to Brazil during colonization.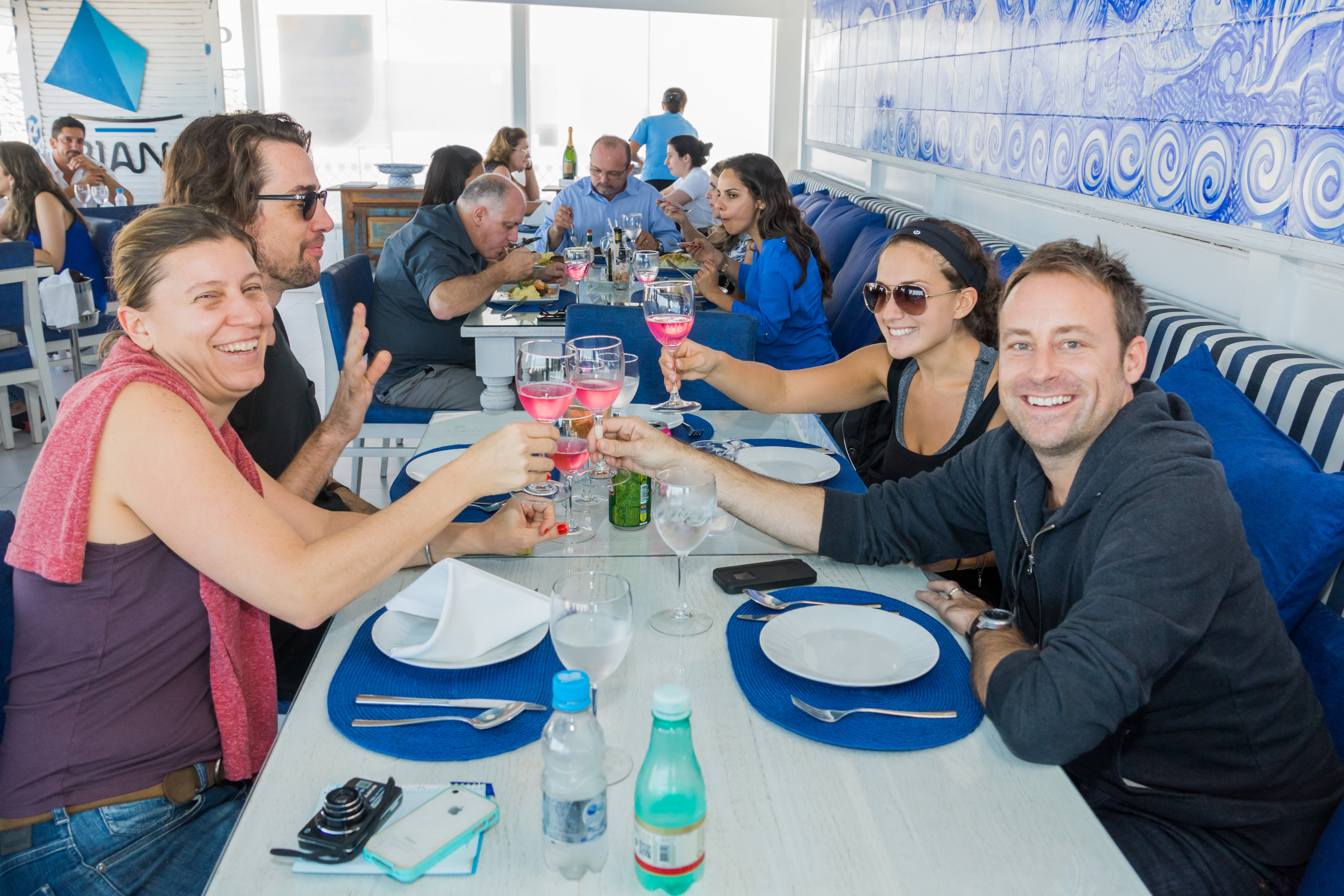 Cheers with a Guarana Jesus. Not my favorite beverage, but a requisite if you find yourself in Maranhão.
#2 Guarana Jesus: a super-sweet bubblegum-flavored soda exclusive to Maranhão. If you find your Brazilian travels take you to this Northeastern state, make sure to grab a can. It won't be hard to find here. Don't take this recommendation the wrong way though- I am not personally a fan, but if you adore drinking sweet pink sugar in liquid form or you truly fancy "Living Like A Local", then you need to experience Guarana Jesus.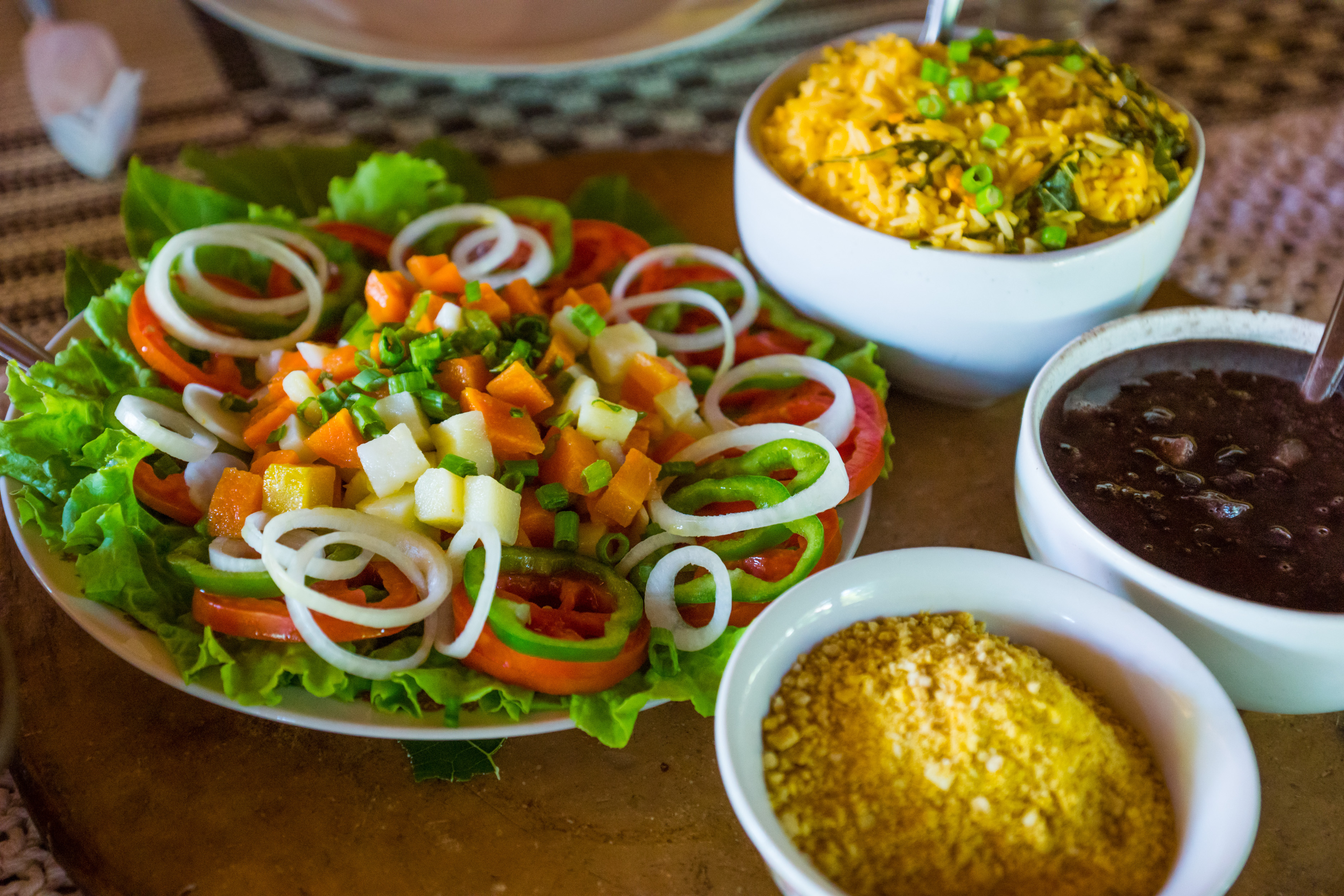 A vegetarian spread with a side of farofa (bottom bowl, right).
#3 Farofa: This staple side is made from yuca and is more for texture than flavor. You can sprinkle it on pretty much anything– like rice and beans or feijoada. Farofa adds a delicate crunch to your meal. You will find farofa served at meals throughout Brazil.
#4 Tapioca: Up until this trip, my experience with tapioca was in pudding at the supermarket or the occasional bubble tea at the nearby Thai takeout restaurant. Brazil brought tapioca into a whole new light for me. No longer was tapioca the desert choice of my denture wearing grandparents, but rather a popular breakfast option. In Brazil, the starch form of tapioca is actually used to make crepes. My favorite? For a savory option, the ham and cheese or for desert, try the creamy and sweet doce de leite.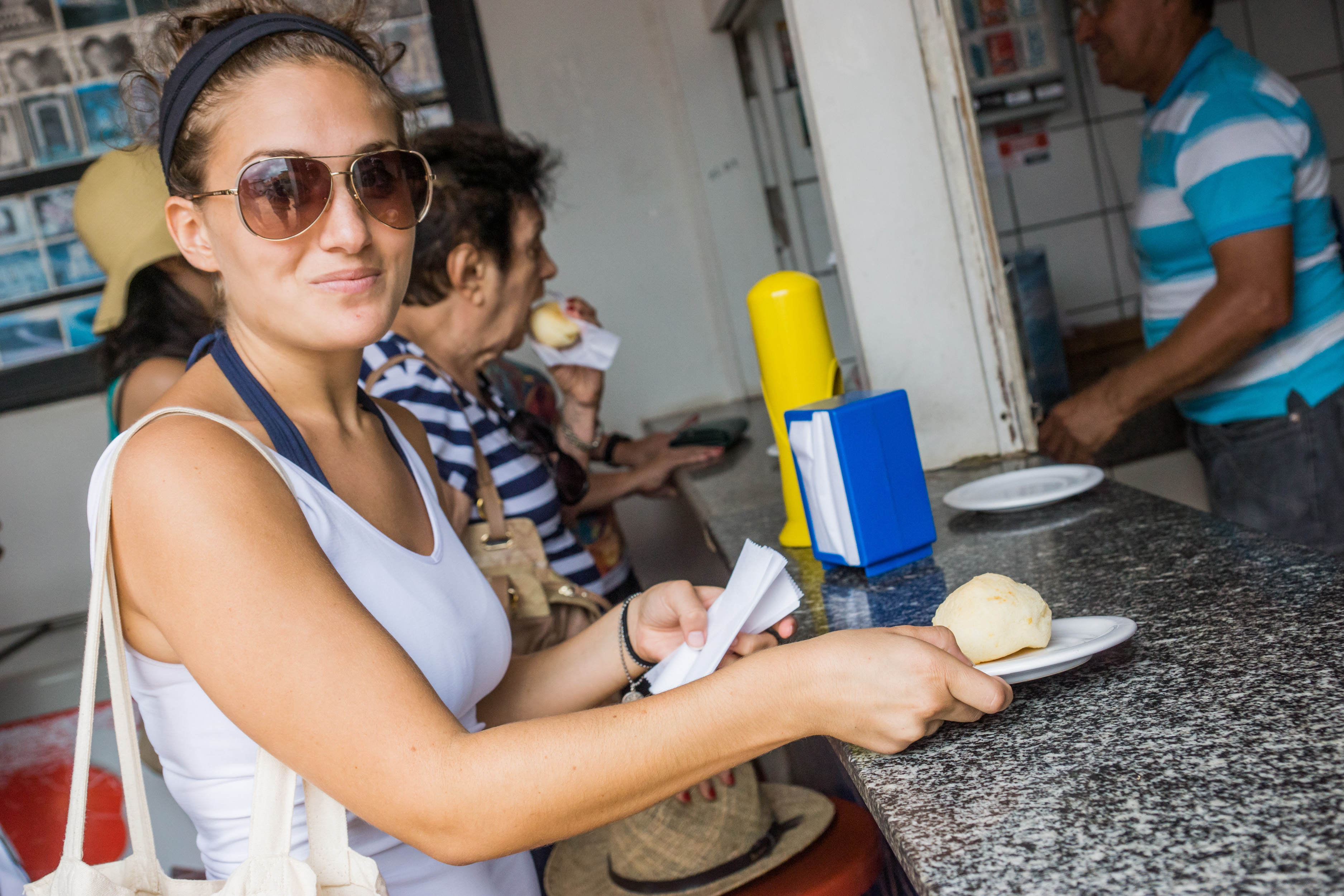 Buying Pao de Queijo at a kiosk in Alcântara.
#5 Pão de Queijo: Translates to cheese bread. What can't go wrong with this combo? A cheese center surrounded by light, flaky dough to form a cheese bun that is an absolute must even for the carb-ophobes.
TIPS TO TRAVEL & STAY
I flew from New York City to São Luis on the Brazilian airline TAM, part of LATAM Airlines Group, which operates from major airports around the world. It's sister airline LAN also flies throughout South America and major international airports.
For a quaint, authentic experience, stay in a pousada. In Maranhão, I suggest Portas Da Amazônia and Porto Preguiças Resort.
Arrange sightseeing and activities via Taguatur.
Check out OTPYM's Guide to Maranhão for more planning tips and recommendations.
Saúde!