Co-Pilot Spotlight: Tristan Dowell
Posted on January 11, 2017 by Nikki Pepper
The Co-Pilot Spotlight navigates into the minds and experiences of travel professionals and professional travelers. Join us in the cockpit with TRISTAN DOWELL as he shares with us why his honeymoon was such a boar.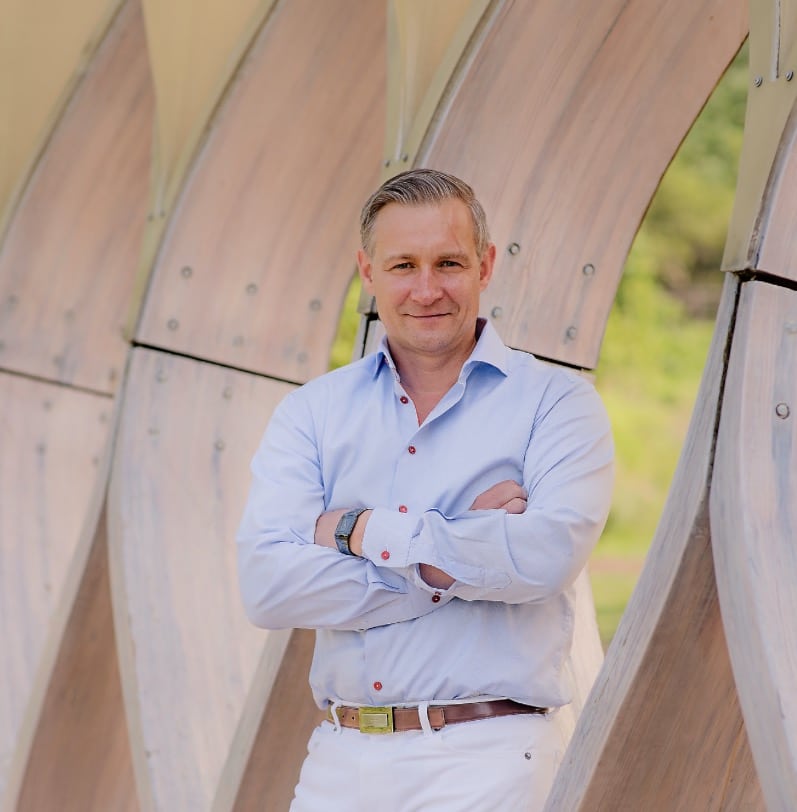 Tristan is currently Hyatt Corporation's Vice President Global Luxury & TMC Consortia Sales which includes heading a global team strategically focused on sales, brand clarity, revenue generation and customer relationships. Previously, he was Director – Brands, Park Hyatt & Andaz and was part of the founding team members of Andaz brand.
OTPYM: Where was the first place you ever traveled?
TRISTAN: My first overseas trip was when I was very young. Five I think. My parents took me to Cyprus. I remember my excitement of going on the airplane and sitting in the cockpit with the Captain during the flight….something not possible today. When we arrived in Cyprus I can recall the language, new smells, sounds, and ocean and how friendly everyone was. This first trip abroad introduced me to new friends, cultural curiosity and my passion for travel and how it enriches your soul.
Where is the last place you visited?
Miami for New Year with family and friends. A great place to see in 2017 and a cultural melting pot.
Where is next for you?
New York then onto Japan, Hong Kong and Australia for work. In Japan it's for International Luxury Travel Market (ILTM) and to spend valuable time with my team members in NYC, Tokyo and Sydney.
Personally…I would love to have the opportunity this year to visit Greenland. I'm naturally interested in the Arctic countries and in particular the natural beauty of Greenland…plus how long will the ice sheets remain in this world?
Why do you choose to travel?
Travel keeps me energized. You constantly learn something new. You engage with so many different cultures, make new friends and have a variety of adventures and experiences. You need to appreciate this world and travel can help shape the world of tomorrow. I think travel should be in more of schools curriculums as it truly enriches everyone and makes you appreciate other cultures.
How has travel helped to define your world view?
I appreciate this world by traveling living it through the lens of a local wherever possible. Each country and culture I have had the opportunity to engage with in my 40 years has enriched me. Travel has allowed me to value the importance of spending time with people, I've forged exceptional friendships, connections and cultural bonds around the world.
Where is the favorite place you've traveled and why?
There are many however for me it has to be Buenos Aires. It has everything. Beautiful architecture, delicious food+wine experiences throughout the city, delightful people, South America passion at its best and the amazing history. I remember one day just walking for hours in the city being amazed at every street turn. Then you have Rio El Tigre, you have to take a boat trip down there, you get to see how the scenery changes so beautifully. And yes I tried Tango and also watched River Plate (that's the best Football team in Buenos Aires).   If you haven't been to Buenos Aires, try it and stay at Palacio Duhau-Park Hyatt Buenos Aires Hyatt.
Who is the most interesting person you have ever met while traveling?
A lady called Zainab Salbi. She is the founder of Women for Women International an organization that supports women in war-torn countries. Her life story is astonishing.  Zainab's father was a personal pilot to Saddam Hussain and the life Zainab encountered and witnessed during these years inspired her to create Women for Women International and also write a book "between two worlds". Zainab is an inspiration and I value the encounter I had with her.
What is the most adventurous food you have tried while on the road?
One of the most exciting aspects for me is experiencing culture through food when traveling.  Therefore, I couldn't say what's the most adventurous…I've eaten because I've had the pleasure of dining with locals in Oman, Borneo and experiencing the joy of street food in Saigon. However, one of the most elegant, and artful food experiences I've had has to be in Japan. I dined with some friends in Tokyo at a restaurant called "Sekiboutei" serving Japanese Kaiseki which is traditional Japanese serving small portions. The presentation, amazing tastes through various dishes, (which included Balloon Fish, Fugu in Japanese), was one of the unique dining experiences in my life.
What's the next travel trend?
In my opinion some trends to watch develop are: (1) Adventure & Exploration Travel, people wanting to go off explore and have adventures, experiencing the DNA of a place in some cases totally unexplored locations around the world. (2) Well-being is a key trend from around everything; going to retreats to relax, energize, endurance sports, connect with your inner-self, cultural & culinary retreats or simply just take time to disconnect. I see the growth of well-being programs featuring these aspects. (3) Multi-Generational travel – will continue to trend, including festivals, unique adventures or a learning experience so the trip becomes even more memorable. (4) Travel with a Philanthropic angle – people wanting to give and a make a contribution to a community. (5) The collision of Business & Leisure Travel "Bleisure" people adding pre or post leisure trips to a business trip.
Any funny anecdotes from the road?
Oh yes! On my honeymoon in Langkawi one evening my wife and I were walking back from a local restaurant along the beach pathway back to our hotel – only to be passed at speed by a "Wild Boar". It was a shock! We didn't know what it was at the time…we just heard this noise and thing running past us.
We shared this the following morning with the waiter at breakfast – who said "It must have been the Wild Boar that roam the woodlands at night, we don't encourage our guests to walk the beach pathway after dark". My wife doesn't let me forget this one!