Top 5 Sustainable Summer Trips on the East Coast, USA
Posted on July 13, 2017 by MichaelaSGuzy
A summer sunset at Rohoboth Beach, Delaware.
The United Nations declared 2017 as the Year of Sustainability. According to the UN, sustainable tourism has three guiding principles:
#1 environmentally friendly practices
#2 protecting natural and cultural heritage
#3 supporting local communities
So we scoured the eastern seaboard of the good ole U-S-of-A to bring you our top five sustainable summer trips that won't break the bank. Check out our segment on Good Morning Washington, air date Friday, July 14th.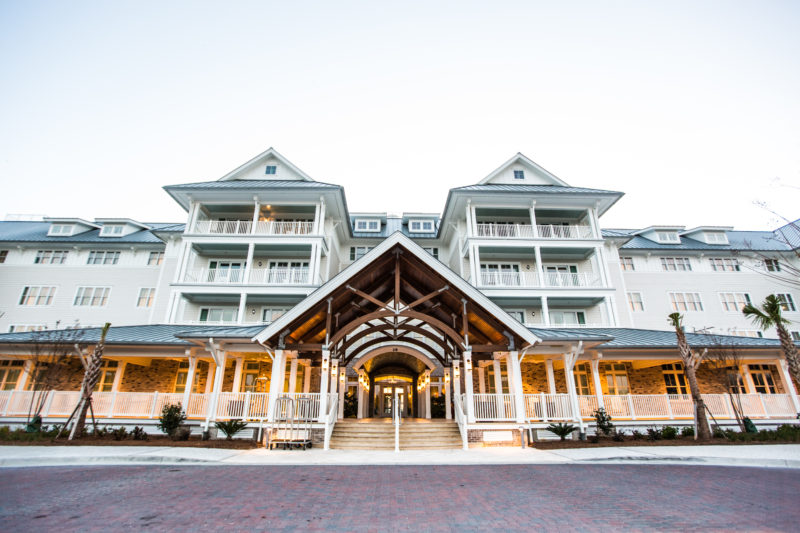 The Beach Club at Charleston Harbor.
1. Charleston, South Carolina
visit website Type of vacation:  Life's a beach! This charming Southern city has easy access to urban activities, a plethora of historical sites and access to the great outdoors.
http://sandcity.org/our-community/our-community-vision/ buy cheap viagra online Where to stay:  website The Beach Club at Charleston Harbor Resort & Marina
It is the first hotel in Charleston to be LEED Certified for being green in construction, operation and design (LEED stands for Leadership in Energy and Environmental Design by the U.S. Green Building Council) and was rated one the Best Hotels in the World by Fodor's Travel!
The hotel has 92 rooms and suites with patios or balconies and offers multiple restaurants, a private pool with water activities, a bocce ball court, 33-seat movie theater, private beach cabanas.
Rates:  Peak season weekday rates starting at $230 and weekend $300 USD per night. The resort fee also includes Wifi, trolley service, bicycle rentals, morning coffee, afternoon treat, newspaper.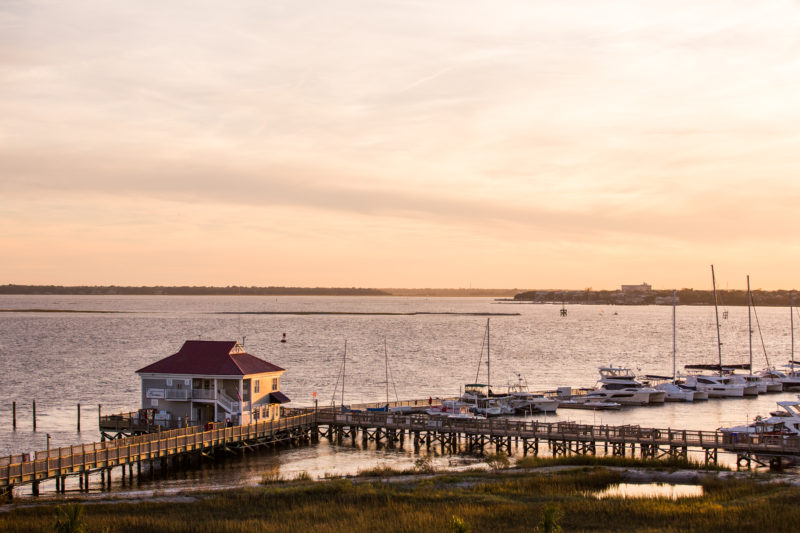 Charleston Harbor.
What to do in Charleston:
Go on the Blackwater Tour in the Wambaw Creek Wilderness Area with Nature Adventures Outfitters' who are experienced nature guides. Set in Upper Charleston County about 45 minutes to an hour up the coast, where you will see 1,000-year-old cypress trees in a beautiful, shaded and cool protected wilderness area. Located in the Francis Marion National Forest, guests paddle through a sub-tropical forest to see elusive and shy alligators and neo-tropical migrating songbirds like Prothonotary Warblers. While you're there, enjoy local restaurants, artisan gift shops, and seafood fresh off the boats in the historic Village of McClellanville.
Take the Charleston Water Taxi from the hotel's marina walk around historical downtown Charleston where you can browse goods from local vendors at the historic Charleston City Market (the water taxi costs $6.00 one way or $12.00 for an all-day pass. Children ages three and under are free). Take a tour of the Aiken-Rhett House Museum, a historic 1800s home of the former governor. Walk down lively King Street and explore an array of restaurants, shops, art galleries, and other attractions.
Go on Gateway Walk in historic downtown. The walk begins at the gates of St. John's Lutheran Church on Archdale Street. It is a great way to see some of Charleston's old churches, graveyards, and museums, such as the Circular Church and the Gibbes Museum of Art, which features American art from colonial era to present.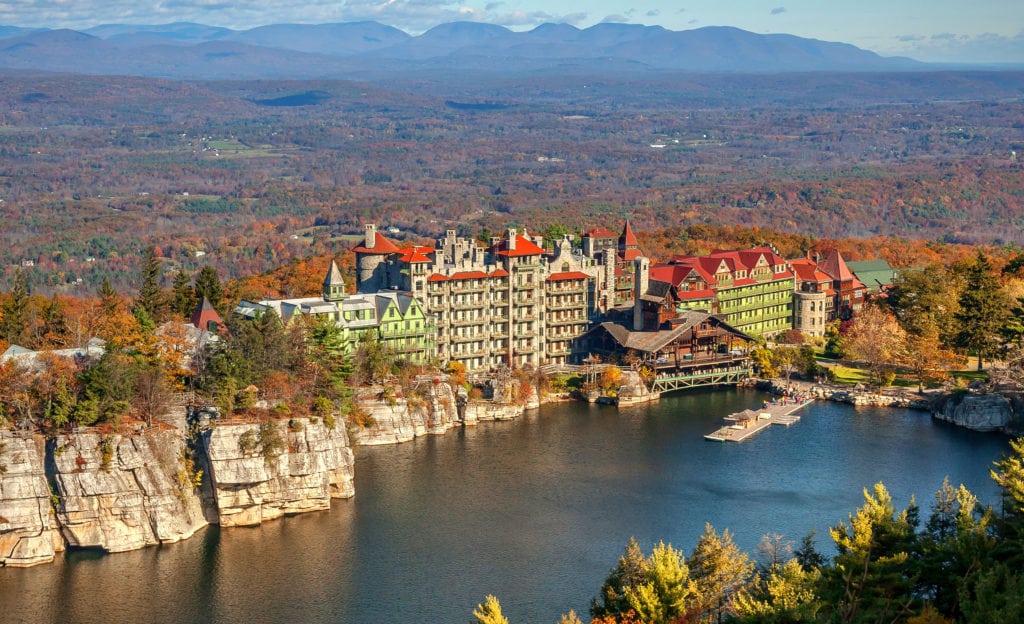 The scenic beauty of New Paltz.
2. New Paltz, New York
Type of Vacation: All-inclusive resort for families with indoor/outdoor nature activities and spa.
Where to stay: Mohonk Mountain House offers an all-inclusive family vacation with three daily meals and almost all activities. Rates start at $700 USD per night for two queen beds for a family of four. The hotel has an extensive energy saving and recycling program, and green initiatives.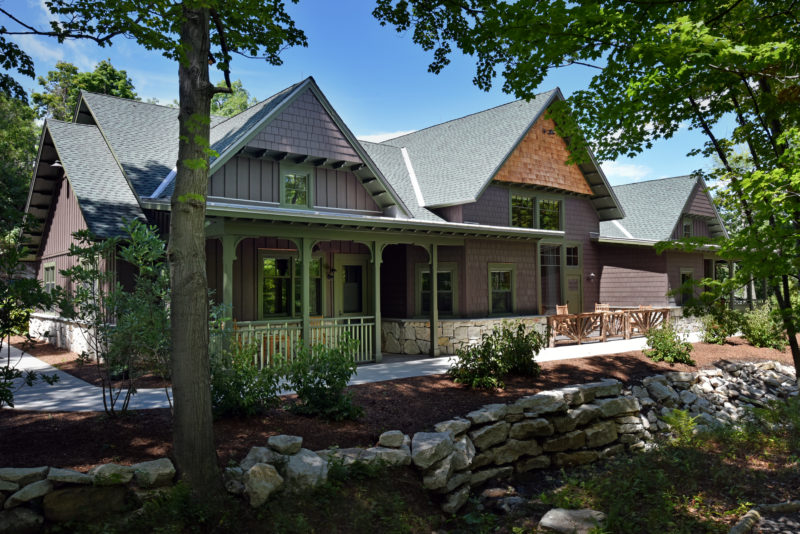 Mohonk Mountain House is an deal destination for a family vacation.
What to do in New Paltz:
There are multiple indoor and outdoor activities, such as nature programs for all ages, rock climbing, hiking, golf, tennis, an indoor pool and spa.
From July through mid-August go to Barnival, the outdoor carnival at the historic Barn Museum at Mohonk Mountain House. Highlights Include: Magicians, live music, popcorn, bounce castle, face painting, palm reading, chair massages, local artisans, tastings from Hudson Valley breweries, wineries, distilleries, and more.
Mohonk Mountain House has programs for children of all ages:

Junior Naturalist Program: Under the supervision of the Mohonk naturalist and children's counselors, kids ages 4 – 12 will enjoy a hands-on experience with nature through walks to the Lily Pond, fossil hunts, tree identification and even animal tracking (deer, rabbits, squirrels to name a few).
Teen Programming – Designed for kids ages 13 – 17, the recreation staff will guide them through experiences like rock scrambles, disc golf, tomahawk throwing, tennis clinics, and hikes.
3. Smith Island, Maryland
Type of vacation: Well National Geographic named it one of the world's top 20 go-now destinations for 2016, need we say more?
Getting there: Park your car at JP Tawes & Brothers Lumber for $3 a day in Crisfield, MD (three hour drive from D.C.) and get on the CPT Jason ferry to Smith Island for $20 one way. There are no cars on the island. The ferry ride will be about a 40-minute beautiful ride through the Tangier Sound. The boat captain will drop you off within walking distance to your destination. Accommodations typically set up transfers for guests upon arrival.
Where to stay:
The Smith Island Inn is a cozy family-owned B&B and the only B&B on the island that is kid-friendly. The Inn has been open since 2012 and serves homemade breakfast daily.
Room options include: queen- or king-sized bedrooms with private bathrooms.
There are also three new completely renovated rental homes that are perfect for families and large groups called Michele's House, Grant's Handi-Hideaway (the entire house is handicap friendly inspired by the owner's son who is in a wheelchair) and Oystermen's Pearl.
Rates start at $132 per night.
Comprehensive trip planning with transportation to and from Ewell Dock (pick up from the ferry)
Complimentary use of bicycles, canoes, and kayaks.
Rates start at $150 USD per night.
The newly constructed waterfront cottage has two bedrooms and can sleep six.
There is a deep water dock located in front of the cottage, where you can enjoy fishing and crabbing or dock your own vessel on it.
The owners also offer kayaks and bicycles without an additional fee.
What to do on Smith Island:
Explore the Martin Wildlife Refuge which is comprised of 4,548 acres featuring tidal marsh, coves and creeks, and vegetated ridges that provide an important stopover and wintering area for thousands of migratory waterfowl and nesting habitat for various wildlife species.
The Martin Wildlife Refuge supports the largest colony of brown pelicans in the Maryland portion of the Chesapeake Bay.
During spring and summer, the salt marsh grasses, abundant insects, and underwater vegetation attract black ducks, mallards, gadwall, and green-winged teal to nest on the refuge.
A small population of red fox, muskrat, mink, otter, voles, northern diamondback terrapin, and various nonpoisonous water snakes also live in the marsh areas.
One portion of the refuge, Swann Island, is a popular natural untouched beach.
Guests can enjoy the marsh by using the Inn canoes and kayaks on a self-guided expedition.
A Day in the Life of a Waterman Tour: The Smith Island Inn can set up tour with a local Smith Island waterman to gleam a glimpse of his life on the water.
The journey starts with a boat tour where guests learn the fragile eco-balance of the Maryland blue crab and the art of crab harvesting. Guests can then venture onto the water to see crab potting as they make their way to Tylerton home of the Smith Island Crab Co-Op. The Co-Op is where the wives of fisherman produce the shell-less quality crabmeat. Visitors can watch the lightning fast crab meat pickers at work through the observation window or for $3 USD per person. They can also come into the picking area, ask questions and also get a sample of crabmeat. Crab meat by the pound can be purchased but best to order in advance. Open June through November, 8-10 AM and 5-7:30 PM.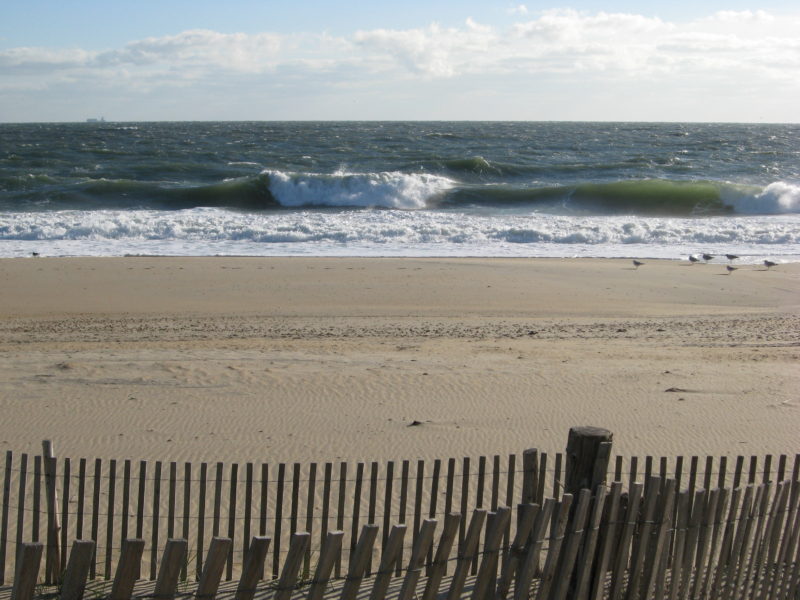 The breaks at Rehoboth Beach.
 4. Rehoboth Beach, Delaware
Type of vacation: Costal Living Magazine named Rehoboth Beach one of the nation's 10 greatest coastal boardwalks and TOP US Boardwalks. Rehoboth is a one square mile community and the largest beach resort in Delaware.
What to do:
Hiking and biking at Gordons Pond where you can view reptiles and mammals along your journey. The scenic Gordons Pond features wetlands, dunes and views of the ocean. During the summer, the coastline is a nesting ground for piping plovers, a species of shorebird that is threatened.
Enjoy the beach and boardwalks!
There is a farmers market every Tuesday at Grove Park in June, July and August, 11:00 a.m. to 3:00 p.m.
Where to stay:
Camp at the Delaware Seashore State Park
Open with full service April 1 through November 30 (electric, water, sewer and showers are available) the campground can accommodate a variety of camping units, from tents to large recreational vehicles.
Tent only sites rates start at $30 USD per day for non-residents.
Full hook up sites start at $45 for non-residents.
 The two ocean swimming areas feature modern bathhouses with showers and changing rooms.
Fishing and boating are very popular year-round as well.
If camping isn't your thing, this motel has just installed brand new solar panels. The Oceanus Motel has made great strides in instituting planet-friendly practices that promote environmental responsibility. With the recent addition of 180 solar panels, they have drastically reduced our property's reliance on non-renewable energy. Their solar system was designed to provide our guests with the cleanest energy possible to help reduce their carbon footprint.
Oceanus Motel offer deluxe king bedrooms and deluxe doubles with TVs, refrigerators and microwaves.
Kids under 14 stay free!
The motel has an outdoor swimming pool and is just two blocks from the beach.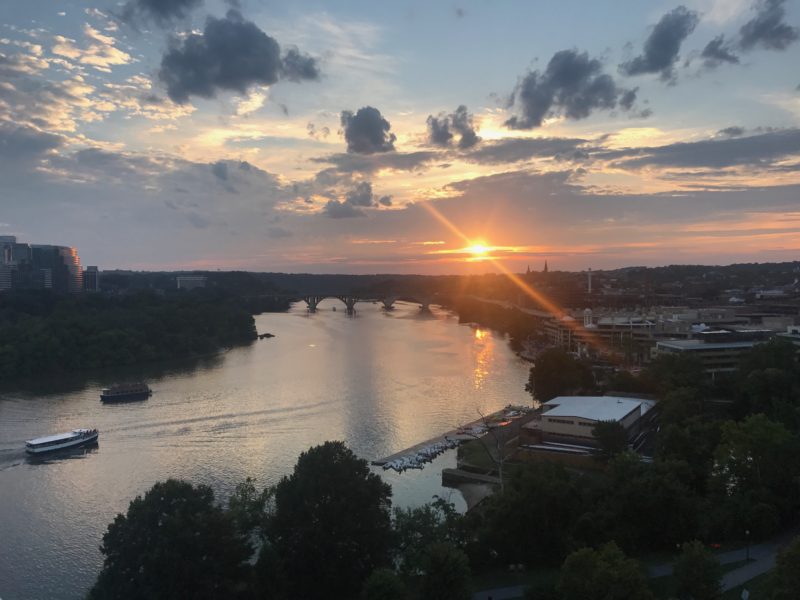 Sunset from atop The Watergate Hotel.
5. Washington D.C.
Type of vacation: Patriotic and urban adventures. Bet you thought you knew everything about America's Capital, but we have a few hidden sustainable surprises for you!
What to do:
Visit Founding Farmers, D.C.'s first LEED Gold restaurant in the Foggy Bottom area. Founding Farmers is owned by more than 47,000 family farmers of NDFU (North Dakota Farmers Union) and is supplied by hundreds of family farms everywhere. Their innovative American dishes are made with pure ingredients honoring the farmers and their hard-earned bounty. The restaurant is an industrial-chic farmhouse that offers responsibly sourced dishes pickled seasonal veggies, chicken with waffles and a rice-bean burger with smoked tofu. Many of the cocktails come spiked with Founding Farmers rye, custom blended by Sperryville, Virginia's Copper Fox Distillery.
Ancient textiles at the Textile Museum:
Also in Foggy Bottom, visit Textile Museum which in 2015 reopened as part of George Washington University.
The complex is LEED Gold certified.
An $8 USD donation is suggested for non-members. Free for museum members, children, and current GW students, faculty, and staff.
The museum has a collection of textile art representing five continents and five millennia, preserving more than 19,000 artworks, such as handmade Persian carpets, Indonesian batiks and Chinese ceremonial garb.
The oldest textiles in the collections are fragments from 2500-3000 B.C., from what is now Peru.
The collections include Egyptian mummy wraps from the Pharaonic era.
RUSH TO: There's still time to see the exhibit: "Inspiring Beauty: 50 Years of Ebony Fashion Fair". This exhibition of stunning ensembles by leading designers tells the story of the fair's creator Eunice W. Johnson, who overcame racial prejudice to bring global fashion to African-American audiences.
Free docent-led tours of the galleries are offered Saturdays and Sundays.
Rock Creek Park Nature Center and Planetarium offers the following not-so-known activities for kids of all ages (free to all):
At Rock Creek Park, you can participate in a ranger-led program in the only planetarium in the National Park Service. Come learn about the night sky and how to do your part to protect the night sky from light pollution.
The Discovery Room at the Rock Creek Nature Center is geared toward pre-K children (0-5 years old) and their families, although other kids are welcome. In it, kids and their families can build an animal or a bridge with Legos; play with puppets as a way to learn about wildlife; put together large-piece puzzles; and read story books about animals, the environment, and more.
Children (ages 6+) can complete an activity book to learn about Rock Creek Park and national parks and to become Junior Rangers. The prize is a special badge or patch!
Children and their families love the "Creature Feature Program" on Fridays at 4 p.m., when they can learn more about wildlife, pet one of the resident turtles, and see a snake being fed.
The Nature Center and Planetarium is located at 5200 Glover Road, NW, Washington, D.C. and is open Wednesday through Sunday, 9 am to 5 pm.
Where to Stay:
45 years ago, the infamous break in happened here which led to the impeachment of then-President Richard Nixon. The hotel opened last year after a 200 million USD restoration project by Jacques and Rakel Cohen. The rooftop bar has some of the best views of D.C.