Unconventional Workouts While Traveling Across the US
Posted on March 17, 2015 by Aiden Pilgrim
sildenafil citrate no prescription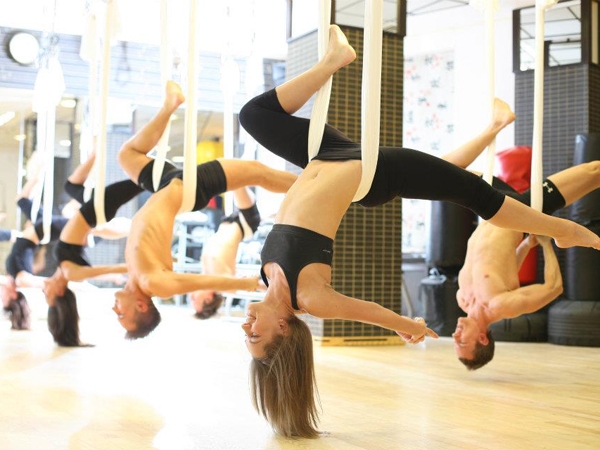 viagra canadian pharmacy Getting high and defying gravity. Photo Credit: AntiGravity Yoga & Fitness.
Travel can serve as an acceptable opportunity to throw any semblance of a health regimen to the wind. As you luxuriate in a plush cabana, daiquiri in hand (served in coconut with a tiny umbrella, of course), the enthusiastic barks of your Soul Cycle instructor over a Katy Perry remix could not be further from your mind.
Other times, though, particularly when you're feeling strong, healthy and in control, travel can present a real challenge on the health front. Some people rise early to jog through abandoned city streets; others meditate in their hotel rooms; the real heroes among us might even hit a hotel gym. But when you're traveling on business or flying solo, you may feel more inclined to hole up with a room service burger than get out into the world and move your body.
Don't do that. Try something new. Here are a few of our favorite unique health experiences of the moment.
IF YOU'RE ON A ROLL…Classpass seems like it was designed for the ADD exerciser, but it's also great for people who travel regularly. Currently available in 29 U.S. cities, your monthly membership (which varies by area and ranges from $79 – $99) includes a huge selection of yoga, spin, Pilates and barre classes at any of the company's affiliate studios. The downside: if you consistently use the service in your own city, you can only attend each studio three times per month. But in a travel context, it's a great way to stay on track.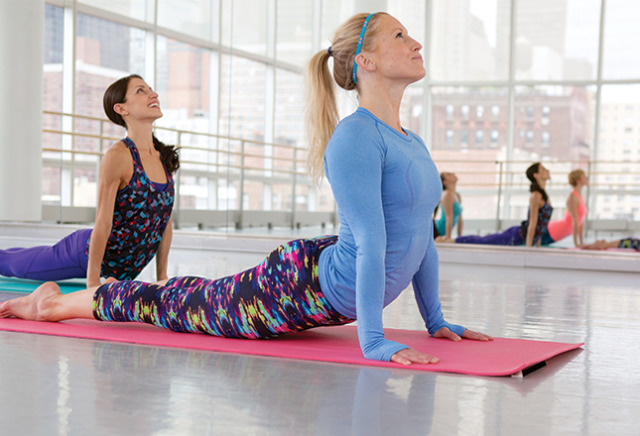 Onward and upward dog. Photo Credit: Classpass.
IF YOU'VE COME FROM MEETINGS UPON MEETINGS…Get thee to Pound. Drumming may not be high on your list of artistic ambitions, but after a mind-numbing day, you deserve to get your creative juices flowing. Available at select Crunch gyms around the country, Pound's full body workout incorporates Pilates, cardio and Isometric poses, while you "drum" your heart out with a pair of weighted Ripstix. Whether or not you're confident in your rhythmic abilities, it's way easier to give this a shot in place where no one knows your name.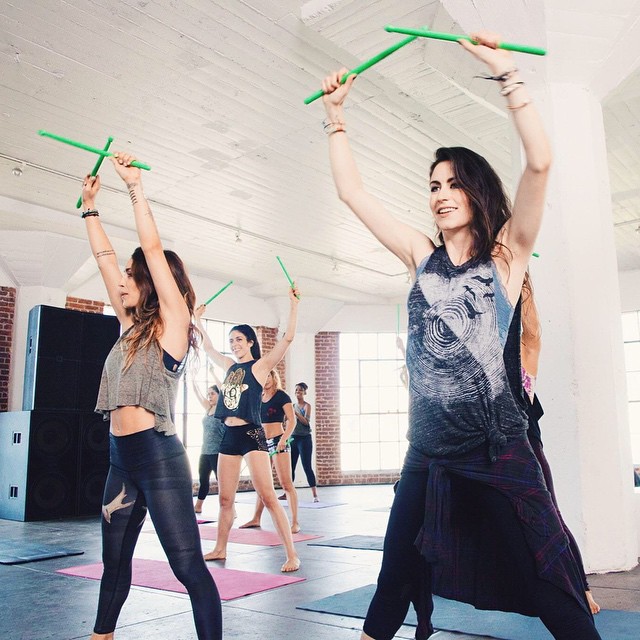 Photo Credit: Pound and Facebook.
IF YOU SPENT THE ENTIRE DAY ON YOUR FEET…Then head to an Antigravity Yoga & Fitness class, flip it and reverse it. A good instructor makes this practice look easy, but that's an illusion—aerial yoga does not sacrifice hard work. Using your own weight as resistance, your body will be lengthened, strengthened, stretched out, then cocooned into a cloth hammock for rest and relaxation.
IF YOU'RE ON EDGE…Say your flight from SFO was delayed, or your seat mate decided that 9am was a great time to consume Chinese leftovers whilst belly-laughing to an episode of Everybody Loves Raymond. Run, don't walk, (or, you know, take an Uber) to a float tank. This meditative, deeply relaxing, somewhat sci-fi experience, in which you float on the surface of ten inches of water heated to your body's temperature and filled with over 800 pounds of salt, touts all kinds of benefits. Pain subsides. Stress evaporates. Some even claim to hallucinate. We say: don't knock it till you try it.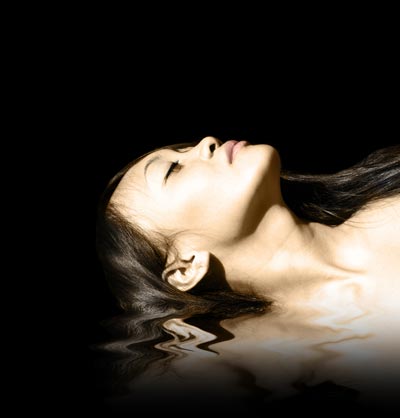 Photo Credit: Float Matrix.
IF YOU NEED TO CATCH UP ON HOUSE OF CARDS…"Working out" while chilling and browsing Roku may sound too good to be true, but at LA's Shapehouse, you can burn up to 1200 calories literally just lying around. Just climb into one of their infrared saunas, which resembles a space age sleeping bag. Unlike a normal sauna, infrared energy penetrates beyond the skin to target fatty areas, forcing your body to thermo-regulate itself, and, well, sweat like crazy. Full disclosure: this sounds easy but it's not. Your heart will race. You may need to suppress a scream or two. But hang in there. Press the call button and request more alkaline water and cool lavender towelettes. And when you emerge fifty minutes later, detoxed, glowing, and potentially slimmer, you'll have a whole new outlook on cardio.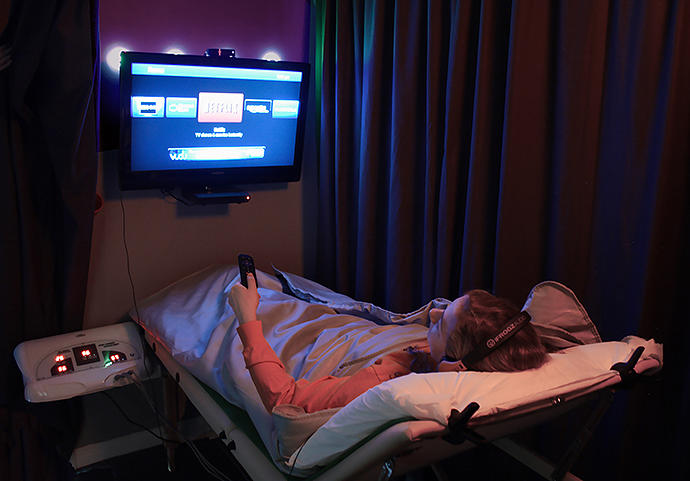 Photo Credit: Shapehouse.
So next time your find yourself not wanting to jog up Lombard Street in San Francisco or hitting the weights in your hotel's gym, jump into a float tank or creative class like Pound. Who knew a workout while traveling could be so fun?