Mary Gostelow's Hotel of the Week: Cliveden House, England
Posted on June 30, 2015 by Mary Gostelow
cheap sildenafil citrate online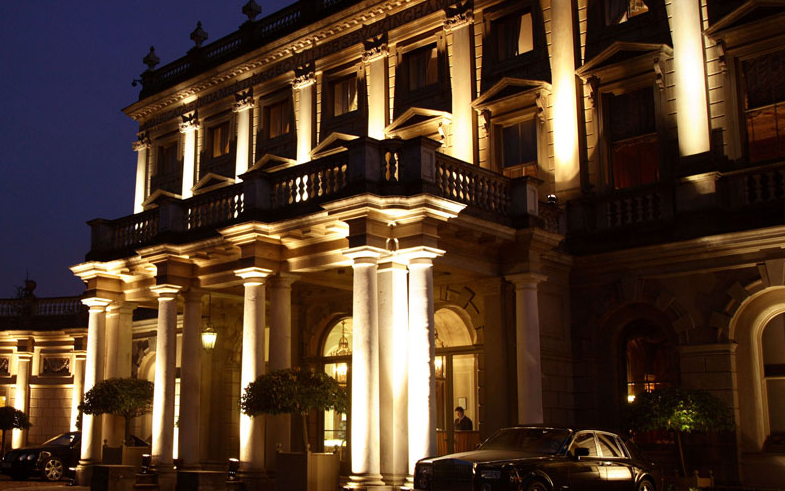 order cialis canadian pharmacy Part of a weekly series featuring luxury hotel expert Mary Gostelow's hotel pick of the week. Photo by: Cliveden House.
This is the view from rear-facing rooms in the main building of Cliveden House, one of England's quintessential stately-home hotels. It is half an hour from Heathrow, an hour from central London, and right on the banks of the River Thames. The 376-acre estate and its main house, now the hotel, remain owned by the National Trust, but the 33-bedroom hotel is leased to international developers Ian and Richard Livingstone.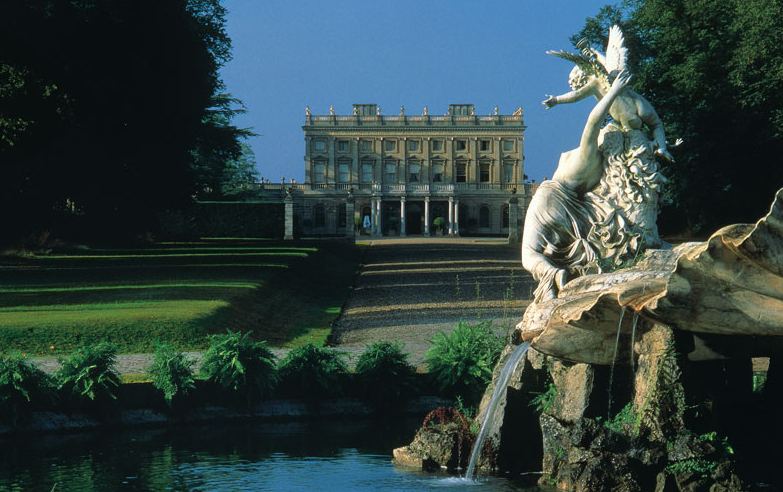 A sunny view of the grounds and main house.
Natalie Livingstone, the Cambridge history-graduate wife of Ian Livingstone, has just published a memorable book, The Mistresses of Cliveden: Three Centuries of Scandal, Power and Intrigue. In this she goes back to 1660, when the house was built by the Duke of Buckingham, who killed the husband of his mistress, the Countess of Shrewbury, in a duel. Later mistresses of Cliveden included Nancy Langhorne Astor, the American who took over her husband's parliamentary constituency when he inherited his father's title, to become Lord Astor – she thus became the first-ever female Member of Parliament.
Look down across perfect parterres to the distant River Thames.
Today's hotel GM, Sue Williams, is a fascinating historian (after all, where do you think I learned all this vintage gossip from?) and she can fill you in on some of the historical treasures. At breakfast, a portrait of Queen Victoria, who used to come here for afternoon tea, looks down at the buffet. Stay in any bedroom for antiques and history paired with really fast, building-wide wifi, a 14/7 Technogym, indoor and outdoor swimming pools, and fabulous farm-to-table food.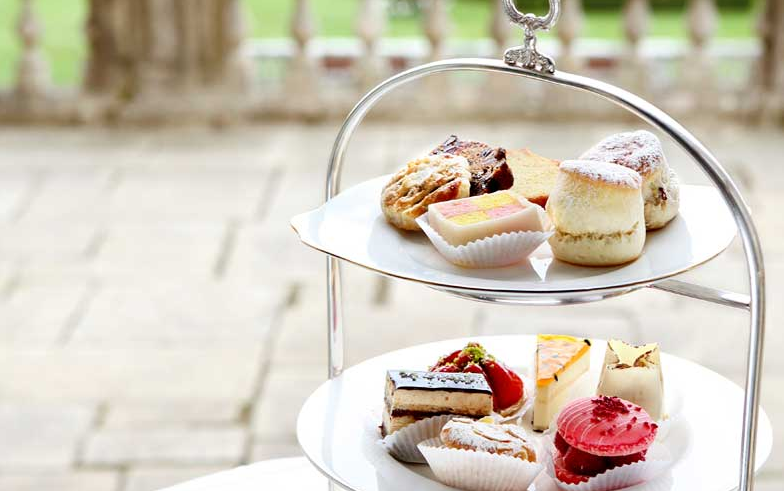 A sampling at afternoon tea.