The Artists and Natural Inspiration of Norway's Lofoten Islands
Posted on June 24, 2015 by David DiGregorio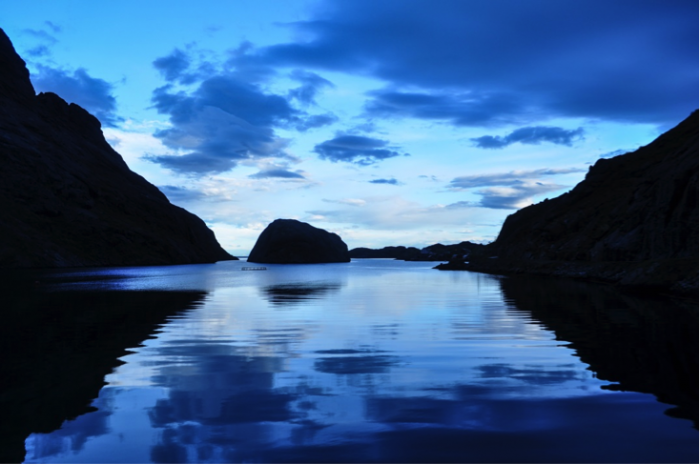 Picture perfect Nusfjord lit by the midnight sun
Story and photos by: David DiGregorio.
I have been fortunate enough to visit many beautiful places around the world. After exploring over 70 countries on six continents, I considered the South Island of New Zealand to be the most naturally beautiful place I'd ever seen. That is, until I went to Norway. Norway, and the Lofoten Islands in particular, offers the perfect combination of dramatic natural landscapes, accessible cities and towns and an unending menu of active adventures. This is not a place where you need to seek out natural beauty. You simply have to look up from wherever you're standing and you'll see pristine fjords, dynamic coastlines, jagged mountains and snow-capped peaks. Although many Americans haven't heard of the Lofoten Islands, this is a place of inspiration for artists for centuries. If you're lucky enough to visit this Arctic Archipelago, don't settle for your own memories and photographs. Visit one of the many galleries that showcase the inspiration of this beautiful land on some of Norway's most creative minds.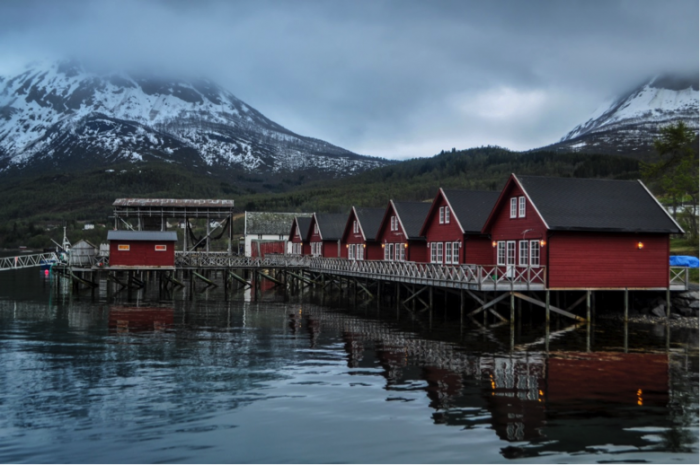 Fisherman's Cabins at Foldvik Brygger.
buy generic viagra no prescription Galleri Lofotens Hos
Few art galleries could better represent the artistic inspiration and cultural history of an area better than Galleri Lofotens Hos in Henningsvær. Founded in 1990, the gallery was formally a fish landing station and home to hundreds of thousands of kilos of cod fish making their way through the seafood production lines of Northern Norway. Today, this gallery is home to Northern Norway's largest collection of pictorial art from around the turn of the last century. Hundreds of oil paintings cover this historical space and tell the story of the rise of the fishing industry in Lofoten. Works by Gunnar Berg, Even Ulving and Einar Berger showcase a time when life was harder but the landscape the same.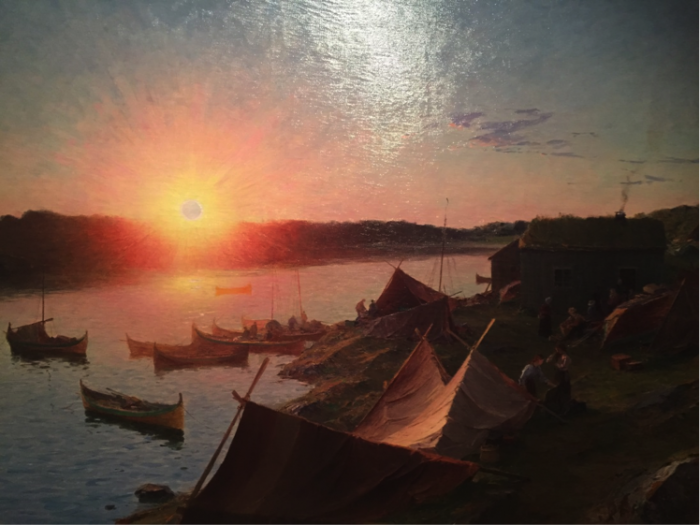 From the Market in Tilrem by E. Ulving, displayed at Galleri Lofotens Hos.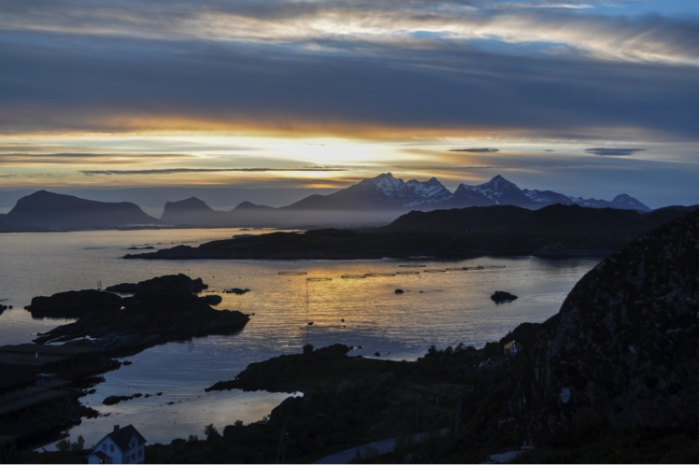 The inspiring landscape of Ballstad and the midnight sun.
generic cialis without a doctor prescription usa The KaviarFactory
Just down the street from Galleri Lofotens Hos you'll find the unusually named KaviarFactory. This stark white giant cube is another of Norway's most prestigious galleries but the art here is unlike anything you'll find at Galleri Lofotens Hos. KaviarFactory (can you guess why it's called that?) is an international venue for contemporary art the likes of which you would expect to find in New York or Paris. The owner, Venke Hoff, has meticulously restored this old fish factory to an exalted level of modern beauty. Every facet of the space blends seamlessly with the landscape outside. Large picture-frame windows on the upper floors highlight the dramatic mountains and surrounding fjords. Even if modern art isn't your thing (and it isn't mine) the space and setting alone make the KaviarFactory a must-visit in Lofoten.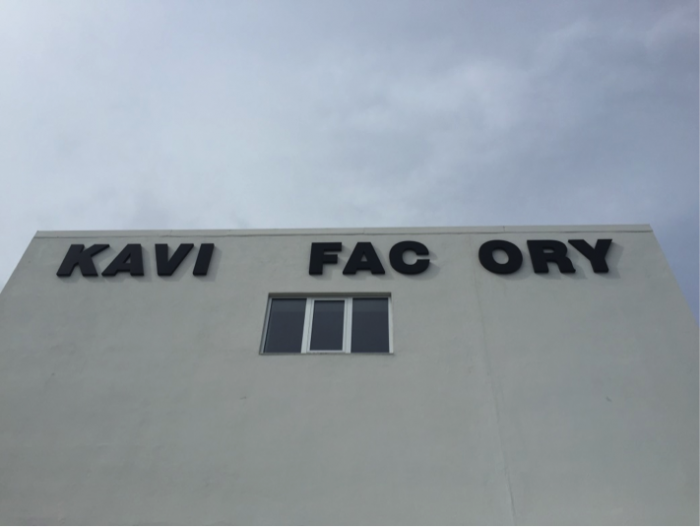 At the KaviarFactory even the signage is creative. Notice anything missing?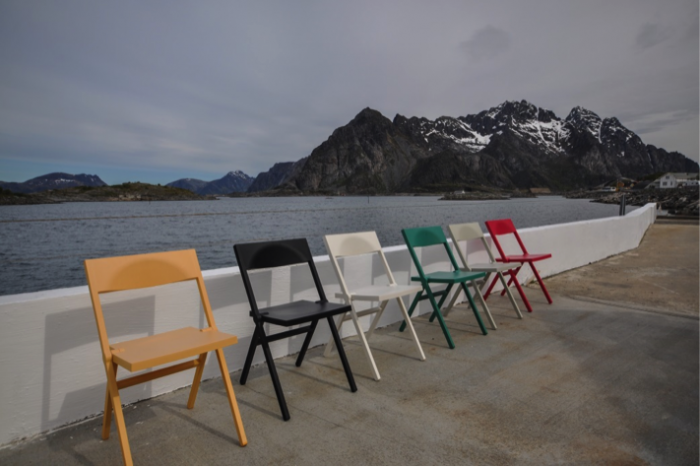 Colorful chairs outside the KaviarFactory.
http://thematinggrounds.com/about-mating-grounds/ buy generic sildenafil citrate no prescription Galleri Espolin
Galleri Espolin is located within the old fishing village of Storvågan, just beside the Lofoten Museum and Lofotakvariet (Aquarium) and not far from Svolvær. This is the showplace of Northern Norway's own Kaare Espolin Johnson. The gallery is entirely dedicated to one artist and yet shows tremendous range in both style and subject as it moves from Espolin's early life in Finnmark to his later life as an artist in Oslo. Mostly, it shows the relentless toil synonymous with the fishing lifestyle of the Lofoten Islands of the early 1900's. The mixed technique artwork of Espolin showcases the rugged landscape juxtaposed with people portrayed with an eerily human warmth that's hard to comprehend without seeing.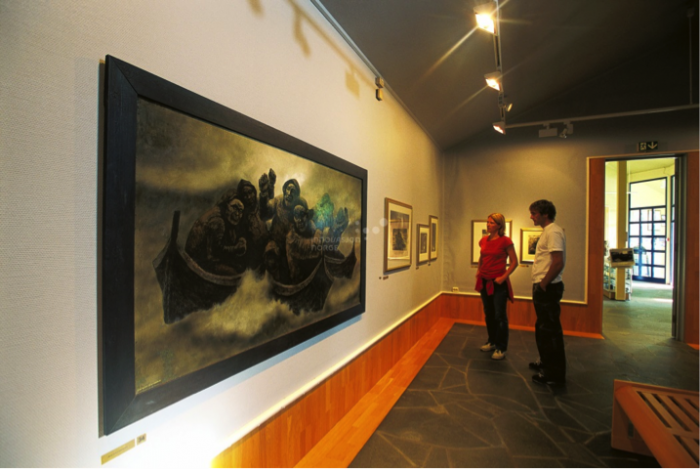 Galleri Espolin. Photo courtesy Visit Norway.
Just as these islands have inspired countless artworks, allow these artworks to inspire you to farther explore these islands. It's possible the landscapes of Nusfjord, Reine, Svolvær and Leknes may just spark your creativity to make beautiful of your own.