Mary Gostelow's Hotel of the Week: Mandarin Oriental Bangkok
Posted on July 9, 2015 by Mary Gostelow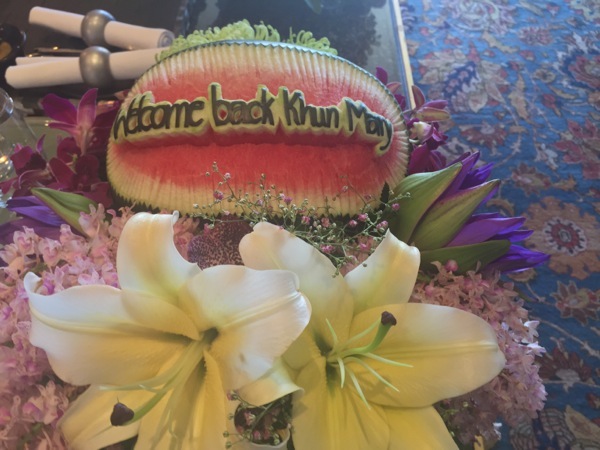 Quite a welcome: a personalized, carved watermelon!
Part of a weekly series featuring luxury hotel expert Mary Gostelow's hotel pick of the week.
Mandarin Oriental Bangkok is one of those iconic hotels that every global traveler has on their must visit list. Yes, there are newer hotels. There are hotels that have their fitness centers and spas right on site rather than a boat-trip across a busy river, but who cares? Few other properties have the history and style of this 396-room hotel on both sides of the Chao Phraya river.  Oh, and it happens, by the way, to be Forbes' only Five Star property in the whole of Thailand.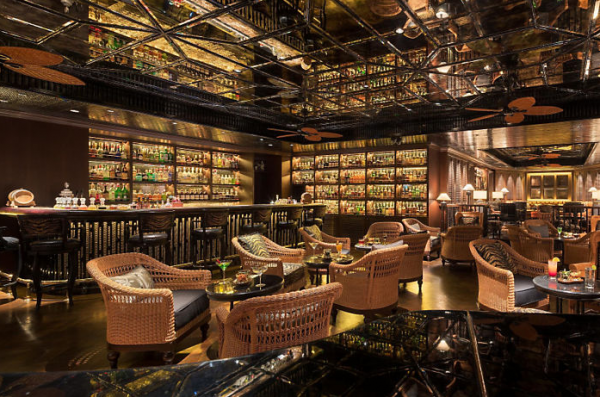 Inside Bamboo Bar. Photo credit: Mandarin Oriental Bangkok.
The hotel goes back to 1876 and it has been continually expanding and updating since. Under GM Amanda Hyndman, latest tweaks include a complete new look for the Bamboo Bar, a long-time favorite of James Bond actors Sir Sean Connery and Pierce Bosnan. Find old sepia photos on the walls, an intriguing menu, and a heavily air-conditioned cigar lounge next door. Order a Negroni, and it comes with a just-made caramel macaroon on a little silver stand. Next in new looks will be the classic Le Normandie rooftop French restaurant, above what will be 14 new suites.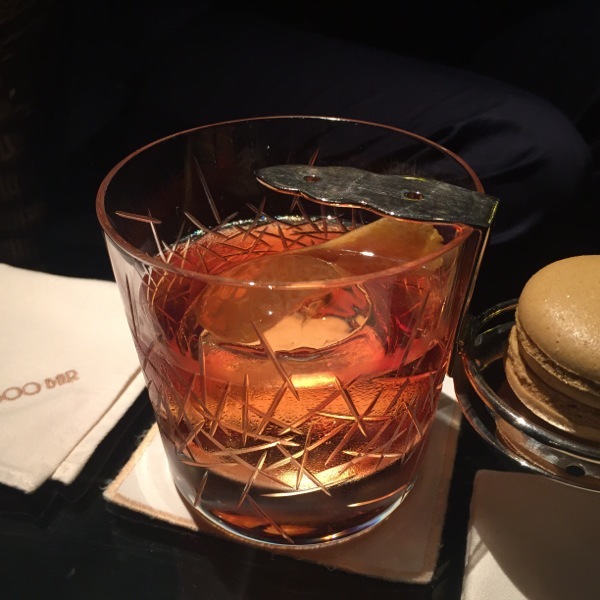 Negroni, Bond-style, with caramel macaroon.
Yes, you do cross the river to get to the gym and spa, and the Thai cooking school, but all are worth the three-minute trip. Have a facial in the spa (they are introducing QMS products, which many eternal beauties swear by).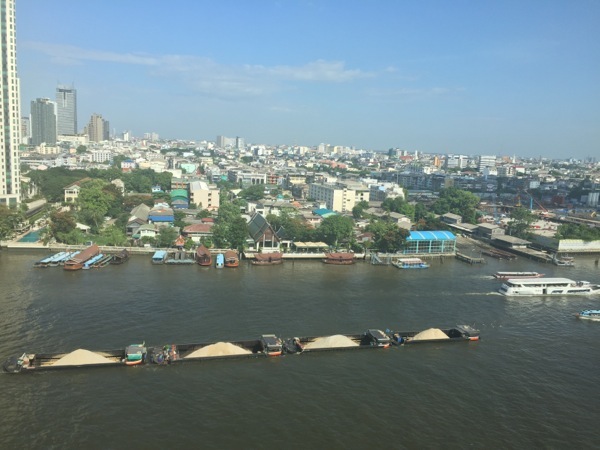 Boats, sometimes in trains, constantly ply the river.
You could always cross roads, away from the river, to go shopping, or yet another temple, but many regulars come to the hotel and just stay put. You can spend many hours lounging by its two pools, equipped with an excellent array of current newspapers and magazines to suit all tastes. And when you are ready to go back to your room, one of the 1,300 colleagues seems to appear, genie-like, from nowhere, to stand facing you by the open elevator door, simultaneously bowing and, with one hand inside the elevator cabin, miraculously push, sight unseen, the exact button for your floor.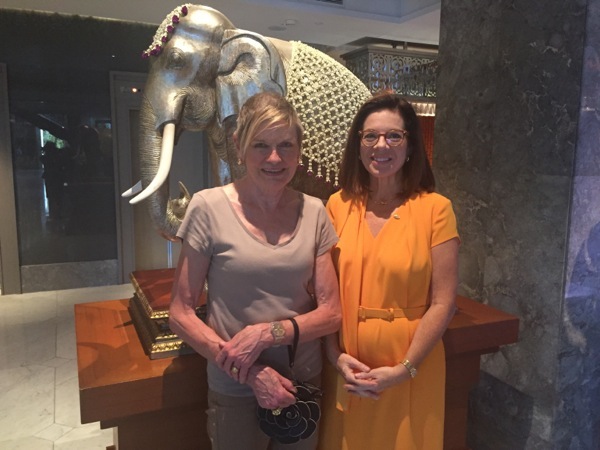 Mary with GM Amanda Hyndman.