Mary Gostelow's Hotel of the Week: The Sanchaya, Bintan
Posted on August 8, 2015 by Mary Gostelow
order viagra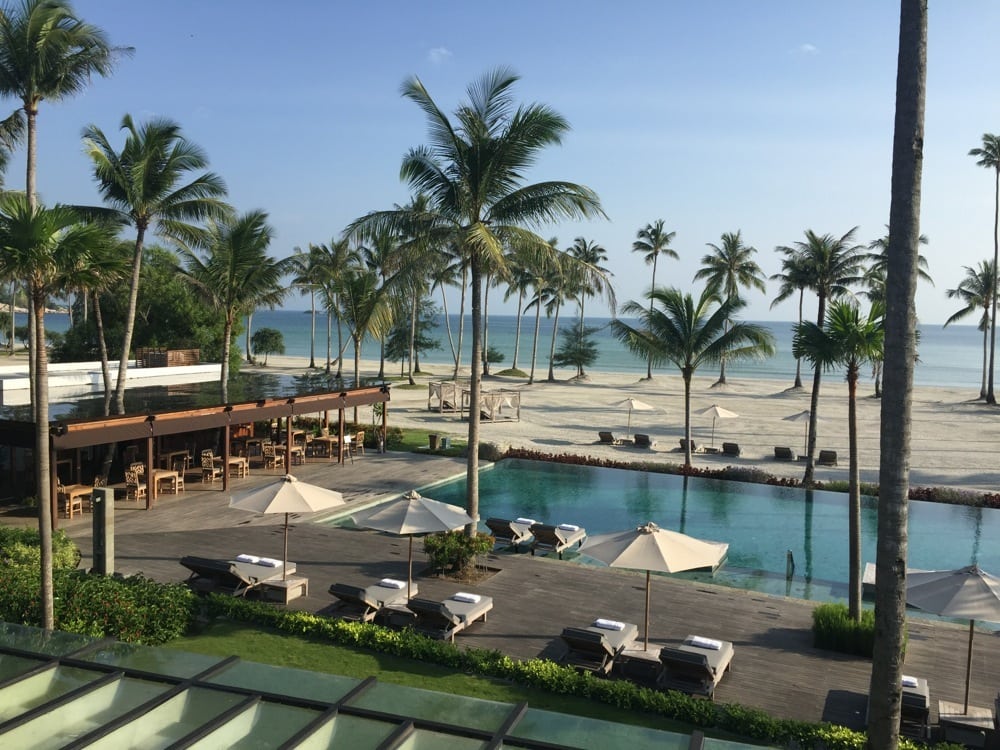 click here Part of a weekly series featuring luxury hotel expert Mary Gostelow's hotel pick of the week.
Take one artistic lady with access to pots of money and an aspiration to have a unique plantation hotel – and the result is The Sanchaya, a Small Luxury Hotel of the World on Bintan Island, 50 minutes' fast ferry ride from Singapore. It would never have happened, however, not only without Natalya Pavchinskaya's credit card and P49 design vision, but without on-the-spot project manager Murli Rao. Detail starts back in Singapore.
You are picked up from your Singapore hotel, driven to the ferry terminal beyond Changi airport, and escorted to the Emerald Class lounge. On arrival at Bintan, you wait in Sanchaya's dedicated lounge, like a perfect plantation room filled with art. Someone does the necessary Indonesian immigration for you, and then, 15 minutes' drive later, you arrive at a plausible Southern Belle plantation house, the Great House, white wood with second floor terraces and black and white blinds. Around are exquisite gardens, 14 acres in all, if you include an endless white-sand beach.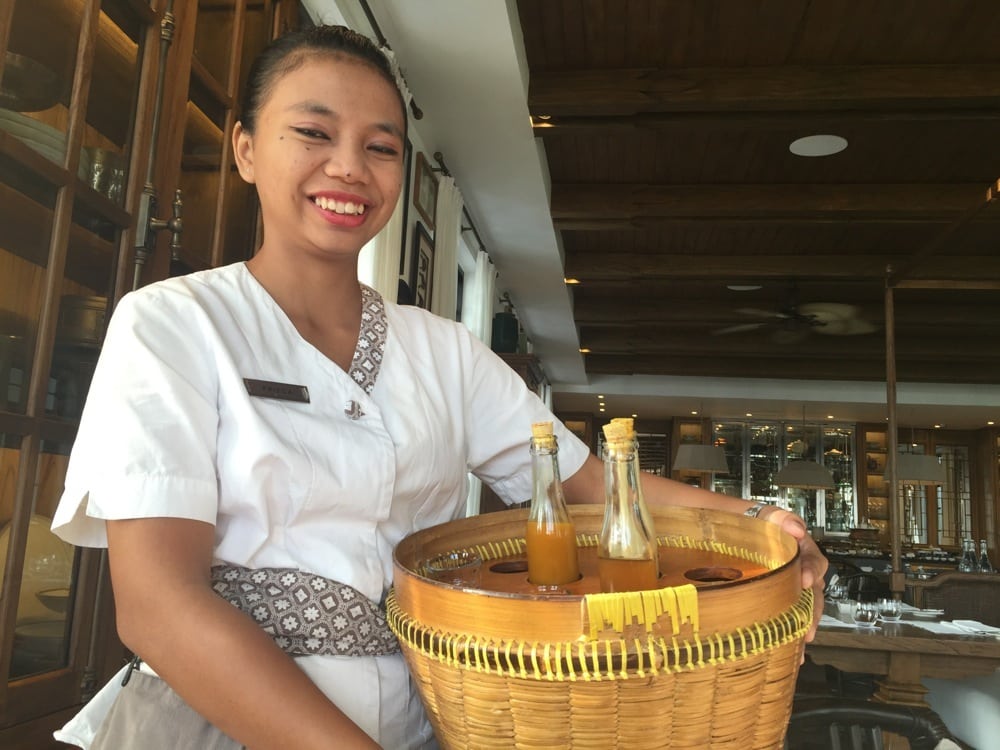 There are 36 rooms, including detached Thai-look villas. I am glad I was in the Great House, suite three, its terrace facing over gardens, one of the pools, and the beach: interiors are soft grey, with white edging. Furniture is all silk-smooth wood, bespoke: linens and wood tissue covers have the hotel's logo, but oh so discreetly.
This is a place for chilling out, and serious education in fine drinking. No water sports are included, but Greg Norman, or one of his courses, is ten minutes' away, and the gym is 24/7. There is a Thai dinner-only restaurant but you might tire of the Dining Room's composed dishes, especially at lunch. You would never tire of tastings in the wine room, or sampling some of the gins, and sherry and port in-cask, in the bar, filled with antiques, chosen, like everything, by the sorely-missed Murli.
Read last week's Hotel of the Week here.