New and Noteworthy: Trains, Trends and Towns
Posted on November 2, 2015 by Nikki Pepper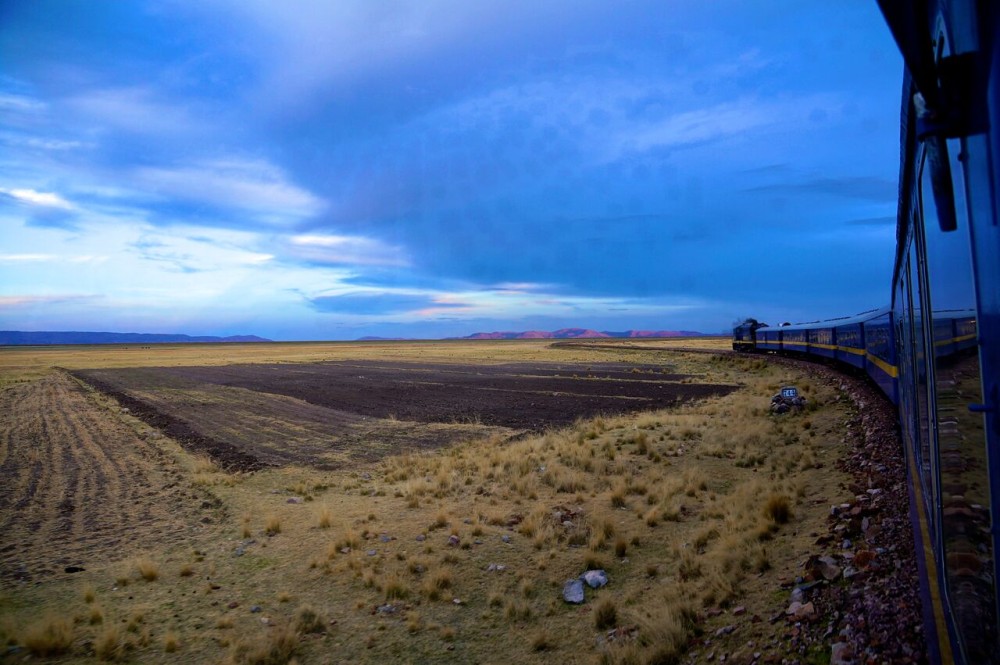 OTPYM traveling through Peru on Belmond in 2012.
Written by: Nikki Pepper & Michaela Guzy.
OhThePeopleYouMeet recently attended an inspiring – and tequila-filled – ILTM Americas, an invite-only annual event highlighting the best in luxury travel across the western hemisphere. Some of our favorite finds include a new luxury train route through Ireland from train operator, Belmond, who we traveled with from Machu Picchu to Lake Titikaka with in 2012 (watch our video here), and fashion, art and accessories by local artisans at El Pueblito a gathering space with restaurants and shops selling goods made by over 52 local artisans in Mayakoba, Mexico.
International train travel
There's something nostalgic about traveling by train through the rolling countryside whether you are in Peru, India or now Ireland. More luxurious than cars and certainly less effort than getting yourself through the airport, trains bring back the romance to your journey. Belmond's new Grand Hibernian tours just 40 guests through Ireland's countryside with a 4-day and a 2-day itinerary (or put the two together for a week long journey). And in June 2016, Venice Simplon-Orient-Express embarks on a new journey through Berlin and Germany's countryside (you can depart or arrive in the city). Embrace the art-deco style cars while en route to London, Paris and Germany's cultural capital, Berlin. The train's classic route departs and returns to Venice. What's more romantic than rolling into the city of love in vintage transport?
2. Luxury hotel openings across the western hemisphere
Come late 2016, Hyatt's Andaz brand opens its chic doors in Mayakoba located in Riviera Mayakoba, Mexico. It will will be equally ingrained in the local culture with its design and offering. Mayakoba – an eco-friendly resort development – is already home to three luxury hotel properties.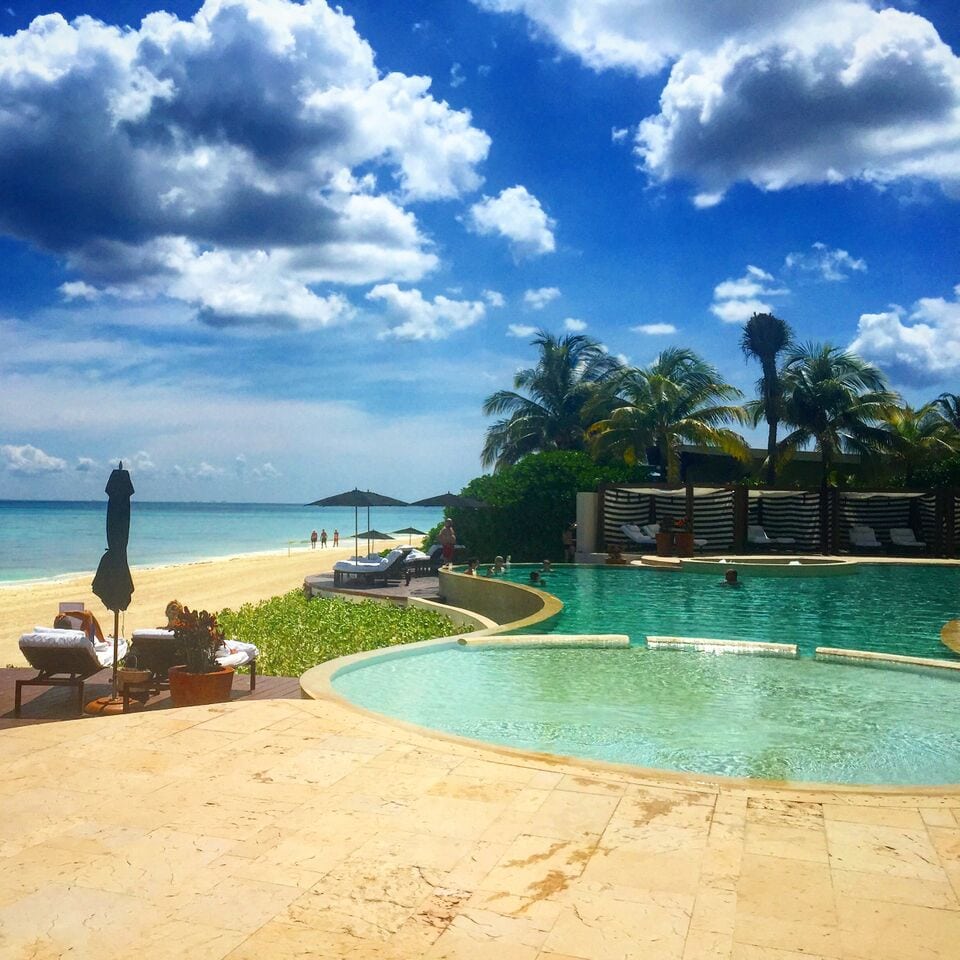 The best of both worlds – pool and beach – at Rosewood.
Boutique brand Sixty Hotels is now open in Miami as of October 15th. The iconic 1950's building, formerly Nautilus Hotel sits oceanfront on Collins Ave. Rumor has it a Sixty Hotel is slated to open its first non-US property in Montreal this coming year also.
Design Hotels property Casa Fayette in Guadalajara opened this past September and showcases the property's art deco architecture and contemporary design with traces of traditional Mexican influences.
King of cool when it comes to innovative and chic hotels, Andre Balazs has a special project far from the scene of LA for which he's better-known. Locust-on-Hudson, an exclusive estate, sits on the Hudson River Valley of New York. The 12 guestrooms are set on 76 acres of landscape that would make Thoreau swoon.
3. Shop local
From music to handicrafts, there's no better way to learn about a culture than through the arts scene. Whether strolling the colonial towns of Mexico or pacing the urban streets of Brooklyn, immerse yourself with these experiences.
El Pueblito in Mayakoba, Mexico is reminiscent of colonial times featuring open courtyards, a chapel and plenty of common space for relaxation, dining and socializing. Banyan Tree, Rosewood and Fairmont all have access to the space. But El Pueblito also showcases over 52 local designers putting a modern spin on traditional Mexican design. In the spirit of supporting both preservation of craft and the local economy, El Pueblito buys direct from the artists and allows them to set their own price. Don't miss the art gallery which hosts 2 year-long exhibitions.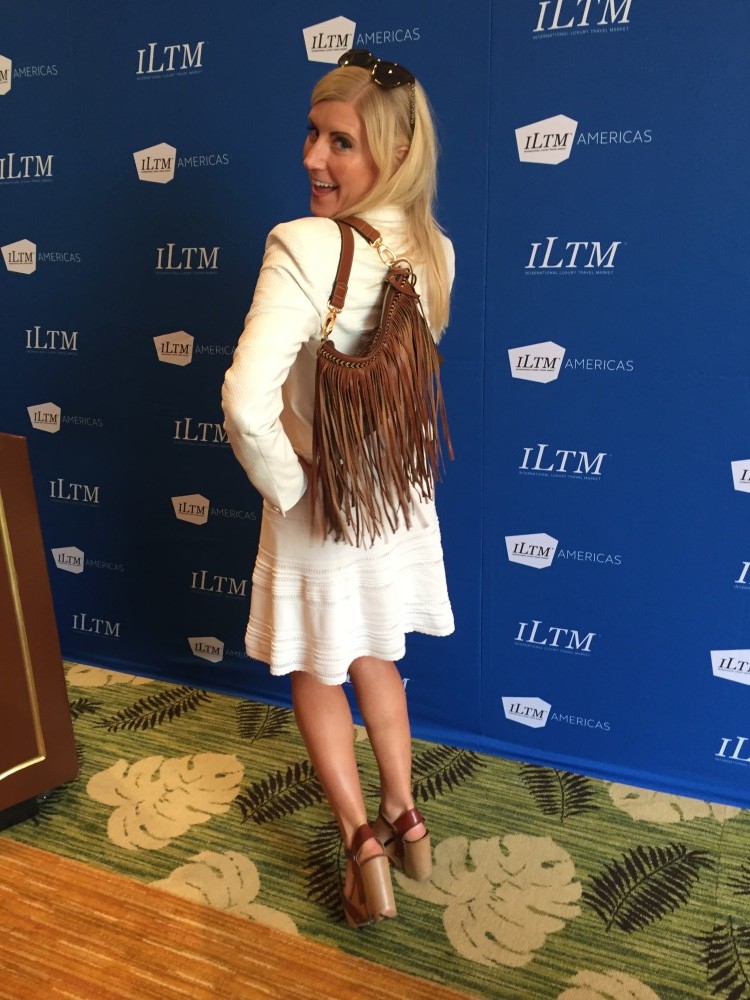 Michaela with her new leather fringe bag made by one of the local artisans at El Pueblito.
In the Big Apple, Rock N' Shop is the newest and hippest way to shop local, hear some tunes and spend a Sunday Funday with fellow Brooklynites. Shop NYC artisans like Modern Opus and Hallie Kruger alongside Chacana, a collective bringing accessories from Ecuador and Peru stateside. What's not fun about a graffiti garden, free bagels and hangover shopping? Oh yeah, there's a tattoo artist on hand too if you're looking for impulse ink.
4. Historic towns & colonial cities of the western hemisphere
Mexico is home to colonial cities seeping with history and culture. Magical Towns – or Pueblos Magicos – is a collection of dozens of villages. Don't miss Tepotzotian's religious history, Palizada's French tiles, and the gateway to adventure in San Cristobal.
Visit Vancouver's Gastown and Yaletown, two historic areas shaped by the Canadian Pacific Railway. The former factories and warehouses are now part of cultural hubs and transformed into quaint cafes, restaurants and local artisan shops.
Marfa, Texas, formerly the function of highways and railways in the 19th century, is now a creative capital, fitting for its name after a fictional character in a Russian novel. With indoor galleries and outdoor installations, there's no shortage of art. There's the culinary kind too: think taco trailers and grilled cheese parlors! Check out the roadside, stand-alone Prada shop, one of the allures that draws names like Queen Bey and Oscar de la Renta to visit the small town.
5. Wellness Retreats
Wellness retreats are on the rise with their popularity catching on beyond the famed Standard Spa, which features a turkish-style hamam, salt-water pool, mud lounge and yoga program that attracts world-class teachers. The wellness-centric property is part of Miami's growing spa scene. COMO's Shambhala Urban Escape is a welcomed wellness oasis in the midst the city's party culture. Sip on a fresh juice during an intuitive counseling session, where their expert helps you analyze your life from various perspectives. Follow up with a COMO Shambhala Massage using signature oils for a calming and rejuvenating experience. Now, outside of Miami, wellness retreats are opening at hotel properties up and down the western hemisphere with serious space being dedicated to guests' well being.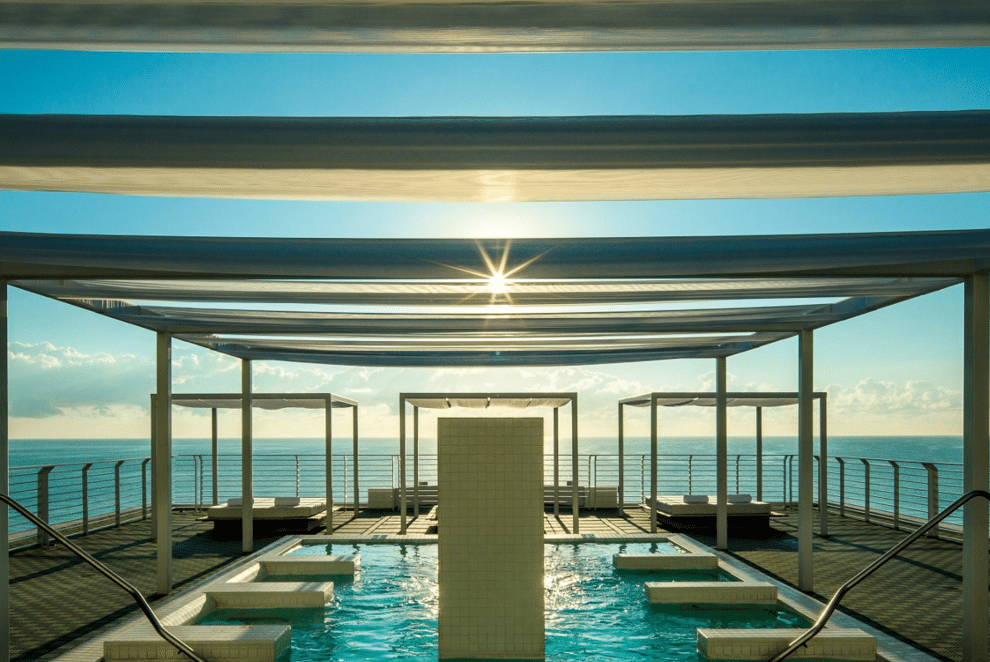 The spa at Metropolitan by COMO, Miami Beach.
At the eco-resort Mayakoba, Banyan Tree Mayakoba, a special honey oil is extracted from Mexican bees' honey and used in the spa treatments for its healing and detoxifying benefits. For a total escape, book a treatment at the new Sense, Rosewood Spa which is on its own private island. The distance provides room to enjoy the spa's meditation and relaxation spaces, traditional spa facilities, and of course, it's Mayan influenced Sense Journey treatments. The Mayan Equinox Ritual focuses on stress relief and begins with a blessing using copal, which the Mayan warriors did before battle, just one of the rituals Sense incorporates into their offering. And more spa news coming soon– we'd love to share, but we've been sworn to secrecy.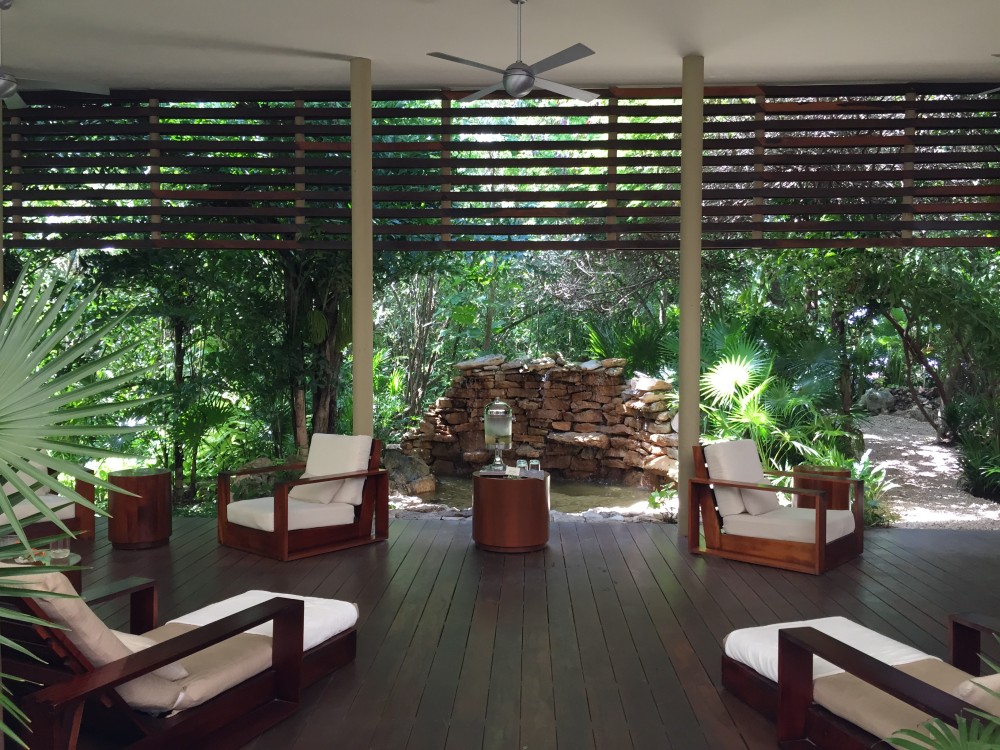 Sense, Rosewood Spa.
You can also find unexpected localized treatments in both the mountains and beaches. Four Seasons Whistler's spa treatments are made for those post-ski session sore limbs. Indulge in the Whistler Signature massage which includes a Canadian maple syrup and brown sugar scrub. Iconic Hotel Halekulani in Waikiki, Hawaii practices one ritual of beating you with leaves– probably not what you think of when you think of luxury, but it's an authentic experience to this spa.
For more on what's new, hot and now, check out Travel Trends: What's Hot in Travel Right Now.