What's Hot in Hotels: Martinhal Lisbon Cascais Family Hotel
Posted on May 24, 2016 by Olivia Balsinger
buy cheap generic sildenafil citrate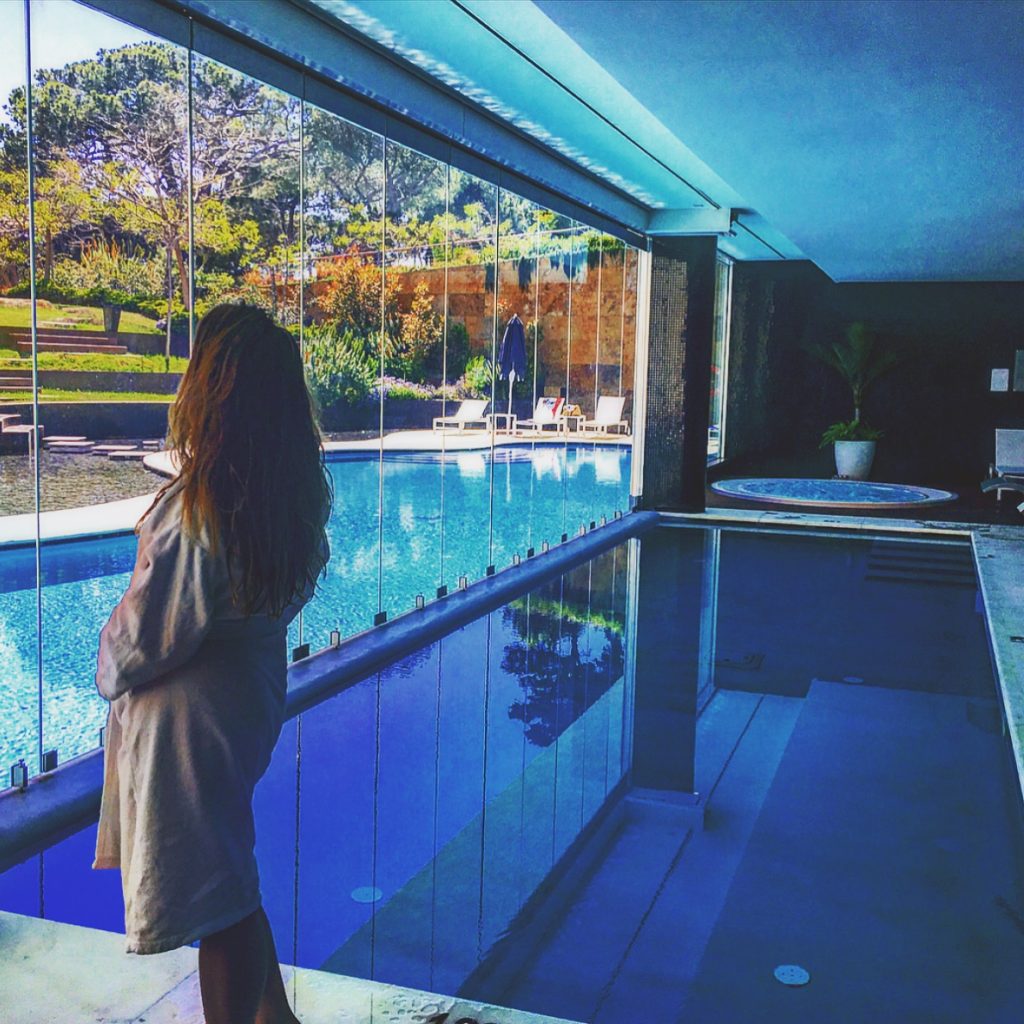 View from the spa's pool at Martinhal Cascais Family Resort.
https://markavery.info/home-2/about/ generic tadalafil no prescription A stones throw to the west of Lisbon, Cascais is one place where all travelers must spend a few nights exploring in order to really understand that laid back, coastal Portuguese way of life. The sea salt smell lingers in your nostrils as you ride your bike through the winding cliff paths. You are treading the most western land of Europe, once believed to be the "Edge of the World."
Cascais is known in history for having housed the summer residence of the Portuguese Royal Family in the late 19th and early 20th centuries. The city is alive with historic buildings, castles and remnants of the past.
A haven for adventure junkies (as well as those more "soft adventurers" who still like to Instagram themselves looking exceptionally brave), Cascais is one of those rare natural playgrounds with diverse offerings. Surf the waves of The Atlantic on the Estoril coastline, known as a one of the best surfing spots in the world. Climb in the valleys, bike along the majestic cliffs and, of course, hike to Cabo da Roca, the "Nose of Europe."
And when its time to relax after your day of adventuring around Portugal, check into Martinhal Lisbon Cascais Family Hotel. Opened earlier this year, it provides that delicate balance of practicality and leisure. The location couldn't be better—it rests right in the middle of two championship golf courses, Quinta da Martinhal and Oitavos. It is just a five-minute bike ride to the sea and 15 minutes into the town of Cascais. In short, it is secluded yet accessible.
The award-winning Lisbon architect, João Paciencia, designed the hotel in collaboration with landscaping legend Francisco Cabral. The resort is part of the Portuguese chain of leisure hotels that caters to both couples and families with tots.
We know what you're thinking—is a "kid friendly" hotel going to be one of those places with constant screaming and disruption of peace?
Not The Martinhal. And here's why. The philosophy and goal of the resort is to create an enjoyable holiday—for every guest regardless how young or old. Therefore, after coming home from a daylong adventure, kids (between six months and 15)  enjoy 700 square meters of play space, looked over by responsible staff, while parents simultaneously enjoy their relaxation.
The resort is home to a world-class spa, Finisterra Spa, with amenities including a special menu of treatments with seaweed based VOYA products and after-treatment remedies. The spa is aptly named—Finisterra means "End of the Earth" and Martinhal's original location was in Sagres, at the south-westernmost tip of Europe.
A traditional Portuguese fish dish.
The restaurants at the resort, Terraço, Os Gambozinos and O Terraço, while family-friendly, don't skimp on quality (even the kid meals!)  Each restaurant boasts unique menus that include typical Portuguese dishes with a twist, like above, created by  Executive Chef Alexandre Cláudio.
The resort's guest rooms are large and spacious—and some fitted with Italian designer bunk beds to accommodate children as well. The property boasts 72 rooms, four of which are suites, as well as twelve villas.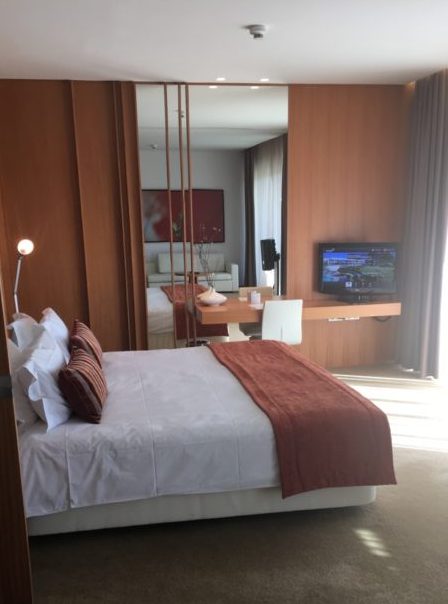 A guest room at Martinhal.