Travel Trends Forecast: The Millennial Mindset
Posted on July 21, 2016 by MichaelaSGuzy

Travel as a Lifestyle, Transformation & Community
Co-written by Michaela S. Guzy & Skye Von
You don't have to be broke and 22 to think like a millennial. Aided by companies such as AirBnB, the modern journey seekers embrace experience-based trips and mindful living over classic tourist watering holes— they want to live and enjoy places "like a local". The millennial mindset is clear: awareness over belongings, adventure over knickknacks. And their purchase patterns back this mindset up. According to Huffington Post, 72% of millennials choose to spend their money on experiences over material objects. Millennials prioritize a simpler, more unique life, often described as "rich in experiences". Some key elements seem to connect millennials when it comes to travel. Their involvement-based lifestyle breaks down into individuality, freedom, genuine connection, and being of service. The millennial attraction to authenticity extends beyond eating locally and getting a good tan: they seek personal and external transformation through voluntourism, cultural sensitivity, and a deeper understanding of the world around them.
Individualism and Independence
These millennial consumers don't want to be like everybody else: each person is a trendsetter in his or her own right, as made explicitly clear through Instagram, SnapChat, Facebook, and Twitter. They no longer look to traditional media for trends and advice, but to their peers, friends, and role models. With word of mouth driving 13% of all sales, the power of the individual has become more important than ever before. "This generation provides travel marketers with a great number of challenges. Don't think for a moment you can market to them the same old ways you've marketed to generations before them. If your message even so much as sounds like typical advertising, millennials will tune it out. This group responds surprisingly well to an honest approach." affirms MDG Advertising in their Millennial Traveler Ebook. "The millennial traveler expects authenticity in every area. When a hotel is authentic in its own way, THAT is what appeals to these travelers. They can smell through a brand that is trying to be cool." Marika Frumes, Director of Global Sales at The Standard Hotels, adds. This shift has become so relevant that industry leader International Luxury Travel Market (ILTM) is dedicating a whole day to help the luxury travel industry adapt with the event series Bright Young Things on August 4th in New York City.
But it really is friends, family, and influencers—usually young people or celebrities with large followings on social media platforms— who have taken the place of traditional advertising and hold the biggest influence. With marketers seeing on average a $6.5 return for every $1 spent on influencers, there's no question of their monetary and cultural sway. The Mark Hotel saw their social media reach skyrocket with such partnerships as The Mark Bergdorf Goodman Express— a month long complimentary, express service taking guests directly from the hotel to Bergdorf Goodman via The Mark's chic black and white pedicabs. The novelty of such an event resulted in models, celebrities, industry people and guest creating the kind of viral buzz every brand wants to see. "Staying ahead of the trends in this way encourages millennial-minded guests to connect easily and interact with our brand, which then results in huge social media coverage and engagement we look for," Rebecca Soloff, Director of Sales and Marketing at The Mark Hotel, confirms. Social media has become the #1 source of travel inspiration for millennials. It has been reported that 84% of millennials and centennials posting travel photos— 8.9 million travel photos were shared to Instagram during June, up 5M from June of last year, meaning that that engagement is only going to get bigger— a business must rely on the sway power of the internet in order to see any revenue.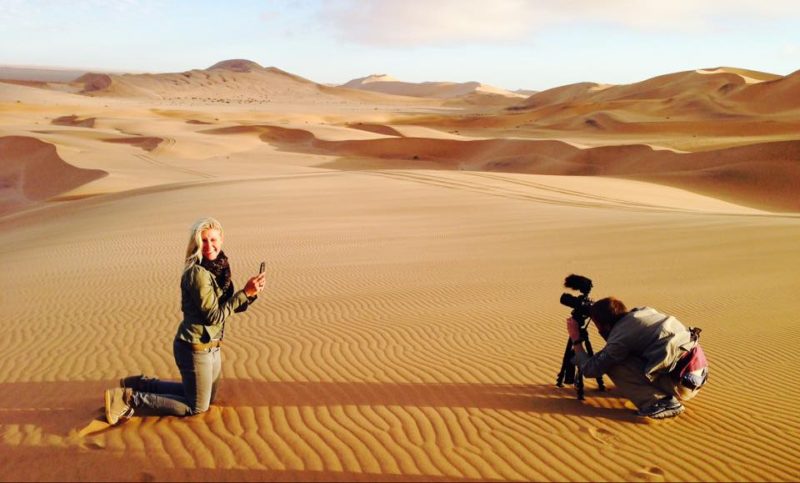 Aside from the marketing approach having to be reevaluated, the definition of luxury itself has transformed. "Millennials want buzz-worthy, socially savvy luxury that doesn't take itself too seriously, is fun and relatable." Rebecca Soloff declares. This leaves everyone from traditional auto companies to luxury media outlets having to adapt in the face of this generational shift, as shown by auto giant, Ford Automotive, listing "mindfulness going mainstream" as a key consumer trend and Robb Report describing "The New Luxury" as time, emotion, customization, experiences, and curiosity. It's a different world than it was even thirty years ago. People no longer seek coming out on top in a given path; they look to forge their own. The quest for stability— a 9 to 5 job, a house in the suburbs, a white picket fence— isn't what these individualistic consumers want any longer. With half of humanity (3.5 billion people) currently living in cities, the freedom to travel has become less a fun escape and more a pillar of lifestyle.
At Virtuoso Symposium in Cape Town, the luxury consortia sited the World Travel & Tourism Council's (WTTC) prediction that by 2025 travel and tourism will account for as much as 11 percent global GDP and by 2035, more than 2 billion people will be crossing international borders each year. It is now desirable for a job to offer flexibility and independence rather than traditional benefit packages and salary structures. As the internet continues to expand its reach to the remotest corners of the world, a person's office can be in any country, their commute can be across the ocean, and their vacations can be interchangeable with their work. With companies like AirBnB, Class Pass, WeWork, Uber, and Soho House, a millennial may easily put down roots wherever his or her finger lands on the globe and a WiFi signal is available, and only for as long as it tickles his or her fancy.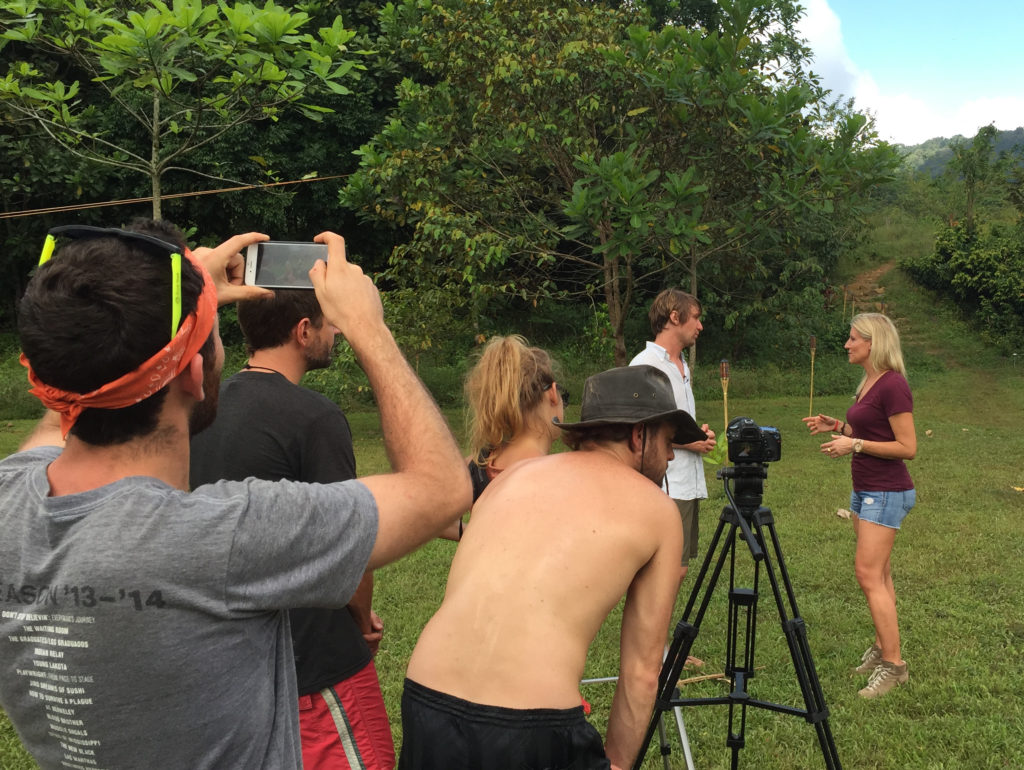 Authentic Connections
Zach Bell, the founder of RETURN—a company in which he partners, invests in and advises entrepreneurs, creators, and cultural influencing non-profits— and MyPlace— a private home sharing platform between friends— believes that as technology makes it easier to be detached from the world, millennials seek to connect, both with the world around and inside them. "As technology continues to compete to connect more assets, physical locations and people it will become increasingly more important for individuals to learn a practice in presence and awareness, not just with one's self, but with real people around you," Bell says. It's not just traveling to landmarks and taking the same cliché photos that this new generation looks for; they attempt to forge real connections with real people, places, and things. The statistics back this up. In the Topdeck study, 86% of the people surveyed said they travel to experience new cultures, while only 44% stated that they want to party and 25% to shop. Millennials are almost three times as likely to use home sharing apps, such as AirBnB, as their Baby Boomer counterparts, and more than twice as likely to go abroad. They have proven to be more prone to prioritize meeting new people, learning new skills, and experiencing new cultures.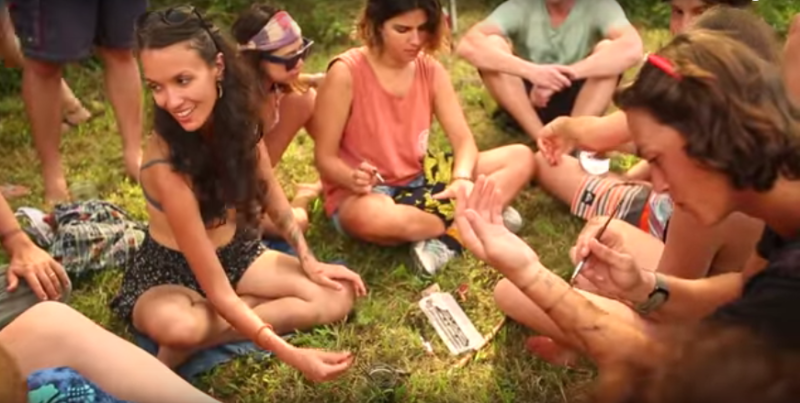 Art Webb, the president of travel marketing company BFC Agency, says that "it's not enough to vacation to Europe and check off that you've been to Paris and Rome and Milan. Instead, we're seeing people in their 20s and 30s being hugely interested in going to remote places, exploring far and distant corners of the earth that are difficult to get to, but that's part of the experience." Molly Fergus, a Chicago-born writer and editor, currently managing the Travel section of About.com— a search site with over 32 million in monthly traffic— states that "there's a real desire for authenticity among our readers." Noting the popularity of niche articles such as "What is the Difference between Creole and Cajun?" posted during Jazz Fest in New Orleans, she finds "it speaks to traveler's desires to understand the places they're going and not just visit on the surface level." The travel industry is moving beyond classic top-ten lists and must-see breakdowns, Fergus says, as readers begin demanding "real connections with the communities they're visiting and investing in."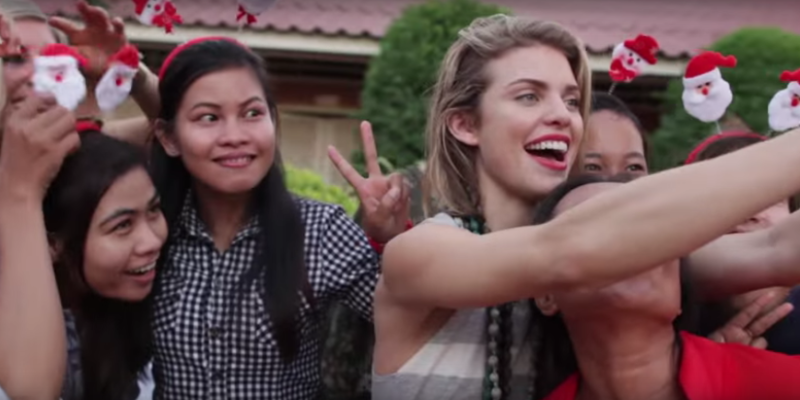 Being of Service
As millennials continue to expand their social circles across the globe, there is also a growing trend to seek out events, organizations and gatherings across the globe where they can stay in touch and also connect with new like-minded members of their community. These gatherings range from Burning Man and its ever growing network of regional Burns, such as AfrikaBurn in the Northern Cape of South Africa to PEX in Maryland, DayBreaker, Summit Series to the jungles of Panama for Kalu Yala. The guiding principles behind these events include the pillars of this new generation: radical inclusion, radical self-reliance, radical self-expression, selfless gifting, communal effort, civic responsibility, decommodification, leaving no trace, participation, and immediacy. These values reflect the millennial movement not only wanting to be of service to their "tribe" but also improve the world on large, while they travel. About.com saw a spike in the search term "Sustainable Travel" and concepts like it. Many, such as David Scowsill, President and CEO of World Travel and Tourism Council (WTTC), believe that this boom of travel can be "a force for good, promoting self-respect, self-confidence, and self-sufficiency for both the travelers and the locals." Michaela Guzy, founder and chief content creator of OhThePeopleYouMeet (OTPYM)— a content site for travelers, foodies and philanthropists seeking authentic local connection— and the "Expert" on sustainable travel for About.com, points out in OTPYM Michaela's Map: Transformative Travel in Panama, "these travelers are looking for more than just off-the-grid tourism experiences…, rather it is about being immersed in a community and coming alive."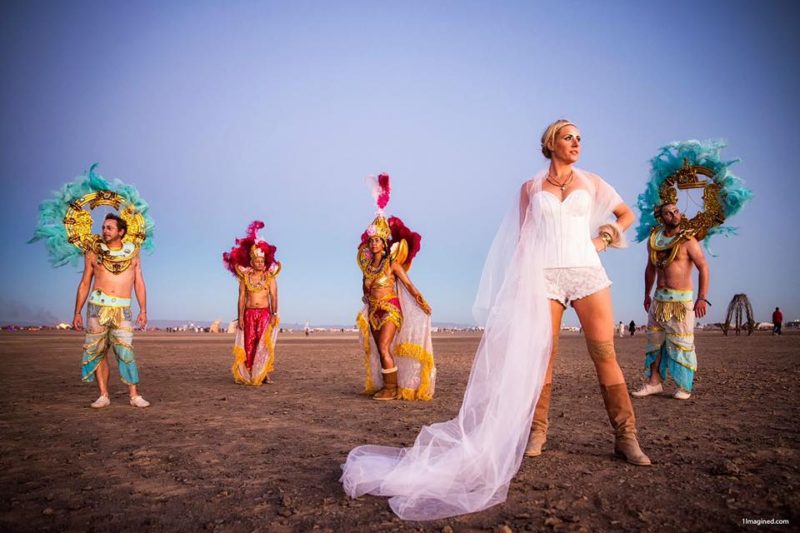 Taylor Conroy, a social entrepreneur who started Change Heroes— a for-profit tech company that has generated 16k donors from 80 countries to 400 schools— and Journey— an impactful travel company through which people fund homes for families in need, then travel there to build them alongside local volunteers and the family, and afterward reflect and reconnect with the other volunteers on a local beach to build a lasting community— believes that tourism and business should be more than just helping yourself. According to Conroy, "travel as we know it is dead. Dead like taxis. Dead like hotels. This generation doesn't want to lie on a beach for a week, eat buffet food like cattle, and come home with a sunburn and a hangover. This generation, thank goodness, demands way more."  With more than 1.6 million volunteer tourists, mostly between the ages of 20-25, spending $2 billion each year, there can be no doubt in the generational attraction to voluntourism. Although sometimes criticized for its "white savior" notion and lack of real impact, when done right, voluntourism can leave a lasting, positive effect on communities. With citizens of the world putting billions of euros, pounds, and dollars into contributing to the wellbeing of others and their own self-awareness, the empathy boom is moving the globe to a more connected, caring community.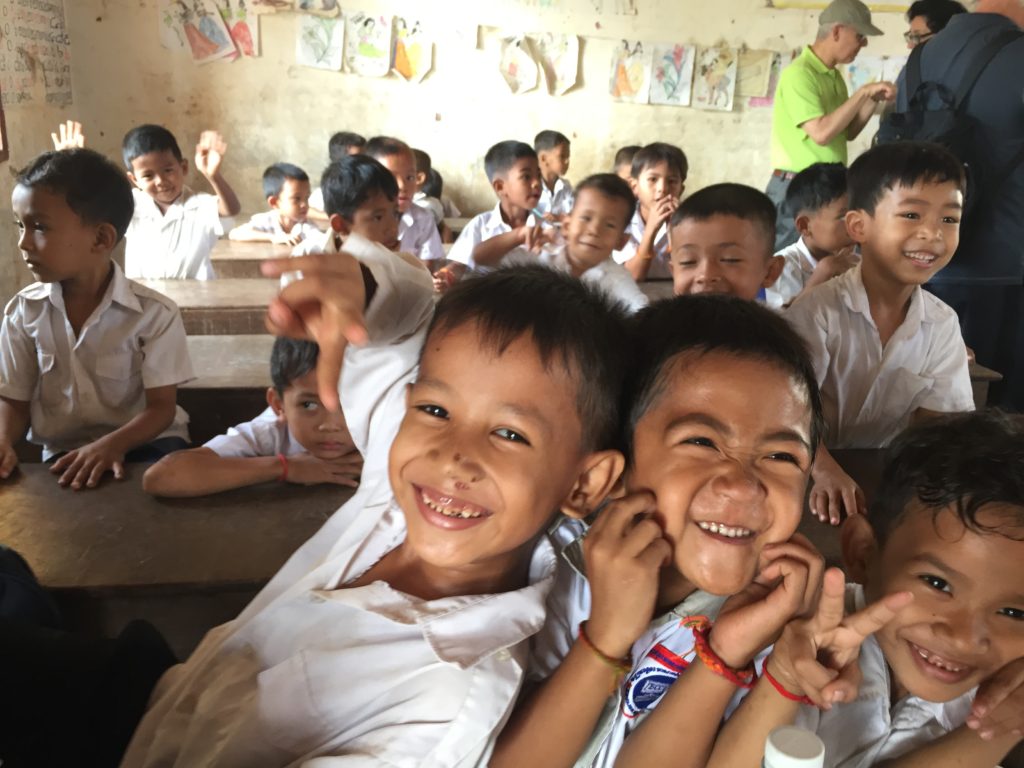 What were once ideals of hippies and vagabonds has become a mantra for an entire generation. Making money, owning the shiniest possessions, and treating oneself to the finer things has been replaced by the millennial movement towards experience through unique, immersive, and impactful trips throughout the earth. With their phones in their hands and their hearts on their sleeves, millennials seek to change the world, and themselves, for the better.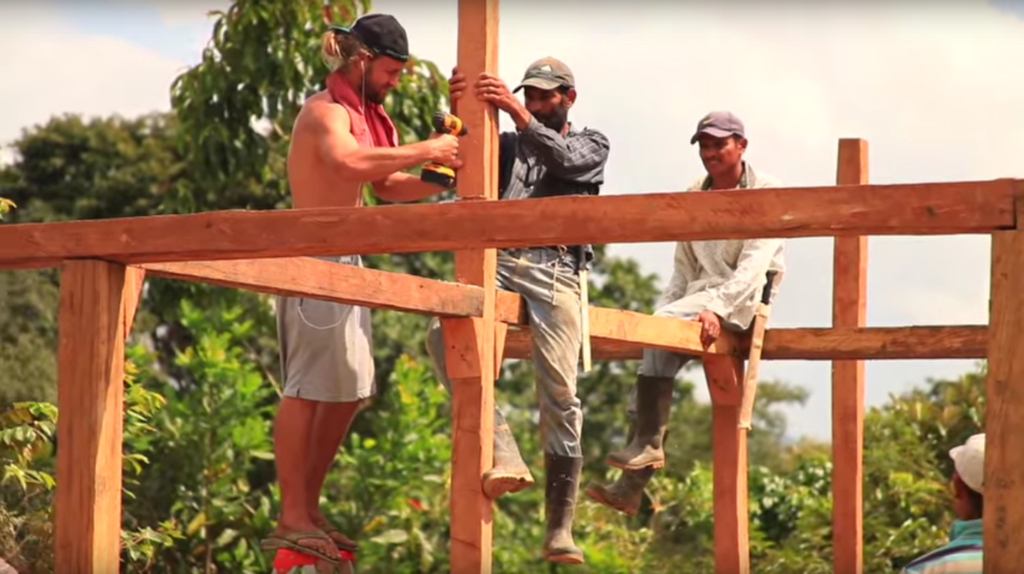 Sources: