2017 Travel Trends Forecast
Posted on December 21, 2016 by MichaelaSGuzy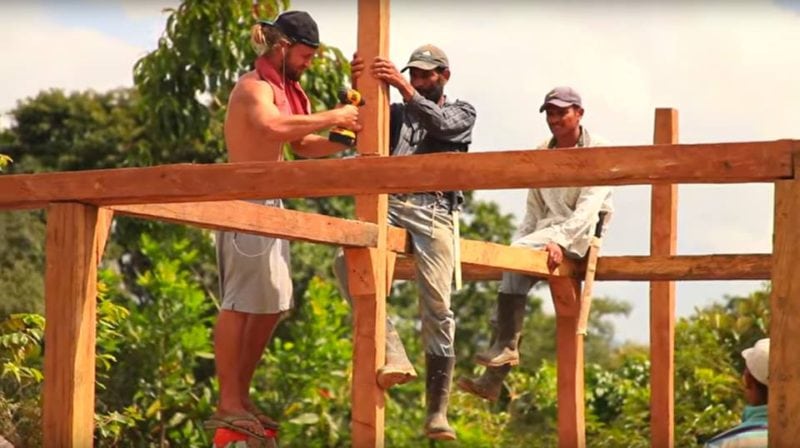 Every year OTPYM attends key conferences across the globe to research and uncover the best of travel from new hotels, insider experiences, culinary journeys, cultural immersions, sustainable companies, epic adventures and of course authentic meet ups with locals.
In early December, I attended International Luxury Travel Market (ILTM), a invitation-only portfolio of luxury travel events, at their flagship event in Cannes, France. Check out OTPYM's predictions and most intriguing trends coming in HOT for 2017.
#1 Local Connection
​Travelers are seeking to connect with locals in each destination they visit and luxury travel is rising to the challenge of authentically and sustainably connecting visitors with local residents. Some stand outs for OTPYM that didn't disrupt the daily flow of local people and ranged from art, conservation, food, culture and voluntourism: a one-on-one with the curator of the largest private African art collection at The Ellerman House in Cape Town, a walking safari to discuss conservation with the owner of Thanda Tula lodge in Kruger National Park, catching your prawns and making your sushi w​ith the Fairmont Pacific Rim's head chef in Vancouver, a conversation with a Buddhist monk along the banks of the Mekong River in Cambodia with Aqua Expeditions, or giving back by building a family's home with them on one of Journey's pre-set departures.
But our favorite new discovery? DNA Unwrapped. The concept was born from people searching for authentic cultural experiences from their journeys. 30% of people traveling are motivated to do so for cultural discovery. Founder Rebecca Fielding shared her inspiration and the relevancy of DNA Unwrapped, "Never before have we cared so deeply about getting to the heart of the places we visit. This is a reaction to deeply troubled times – and travel remains the biggest threat to prejudice. The more deeply we travel, the safer we feel in how we connect to the global community." I took my DNA test and I'm anxiously awaiting the results. Also watch my Facebook live interview with DNA Unwrapped's Founder.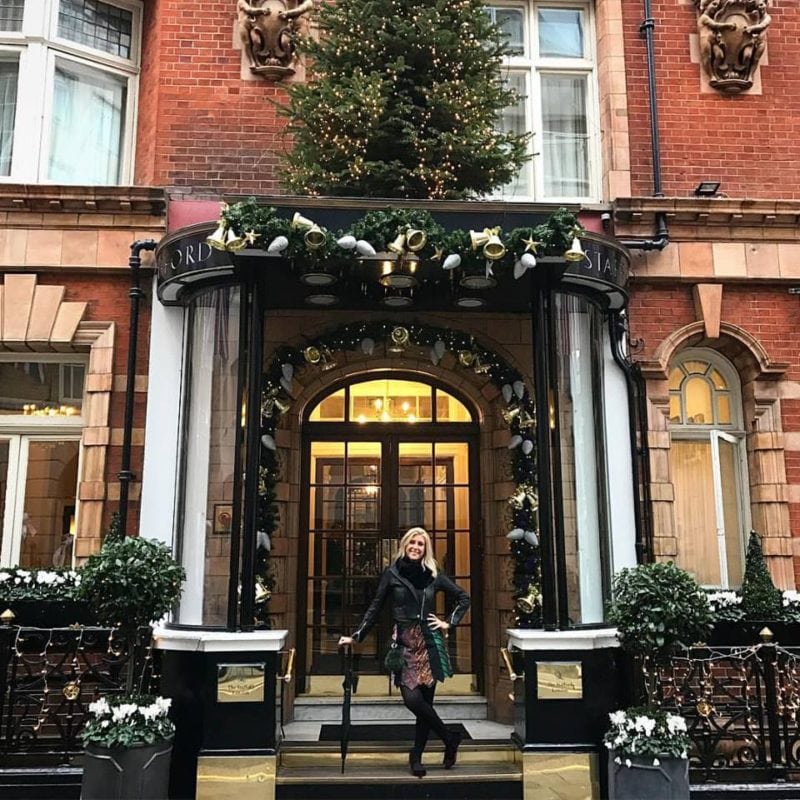 #2 The Sharing Economy
It's here and in full swing. Luxury consumers utilize everything from mobile payments, Uber, class pass, WeWork, Soho House, Rent-The-Runway and of course Airbnb (and their copycats) while on the road and heck they can even pick up a sober morning dance party in 15 cities around the world with Daybreaker. Some would argue that these companies allow travelers to have a more authentic localized experience. Luxury hotels claim their key points of differentiation are their ability to offer quality control and self service to their guests where Airbnb can't…yet. "All booking channels are important, but the closeness of the relationships between hoteliers and luxury travel advisors is unique. The agent's intimate knowledge of both the client and our property built up over many years, allow us together to create a much more personalized and bespoke experience," Says Frank Laino, Executive Concierge at The Stafford Hotel in London.
Airbnb's announcement of their City Hosts Program might decrease the number of private guides in large urban cities in the future, yet destination management companies with a trusted reputation will still have a chance to showcase their high touch point service and access. "We're seeing a backlash from the traveling public, especially at the high end, who are fed up with off shore call centers, unqualified villas/bed and breakfasts, and an overall feeling of being simply overwhelmed. Vacation time is precious and those in the know are ever more certain that they need a trusted expert to orchestrate their travels, especially when they involve insider access to unique experiences in exotic destinations," Zach Rabinor, CEO of Journey Mexico explains.
Access in the year to come is next level, such as beVOYAGEUR's Experiential Travel Summit to facilitate private-public partnerships in the Kingdom of Bhutan through his Royal Highness Prince Jigyel Ugyen Wangchuck.
​And despite Airbnb's continued growth into over 191 countries and counting, luxury hotel companies continue to expand. Rodrigo Esponda, Managing Director of Visit Los Cabos, expects an exciting 2017, "Despite the growing popularity of home-sharing services like Airbnb, our destination continues to see growth in the luxury hotel sector. With 15,000 hotel rooms and nearly 6,000 in the pipeline through 2020, with exclusive properties such as Auberge, Solaz, Montage, Nobu, Grand Velas, Le Blanc, Ritz Carlton, Four Seasons and more opening in the upcoming years, Los Cabos is better than ever."
And then there's Remote Year, a program designed to provide freedom to create your own schedule while traveling through 12 cities over 12 months. "Many people are not only the most productive that they can be but also the happiest. Remote Year has the mission of proving that with the right resources in place, combining work and travel is a very sustainable lifestyle which more people should take advantage of," Will Ferguson, Officer of Admissions shares.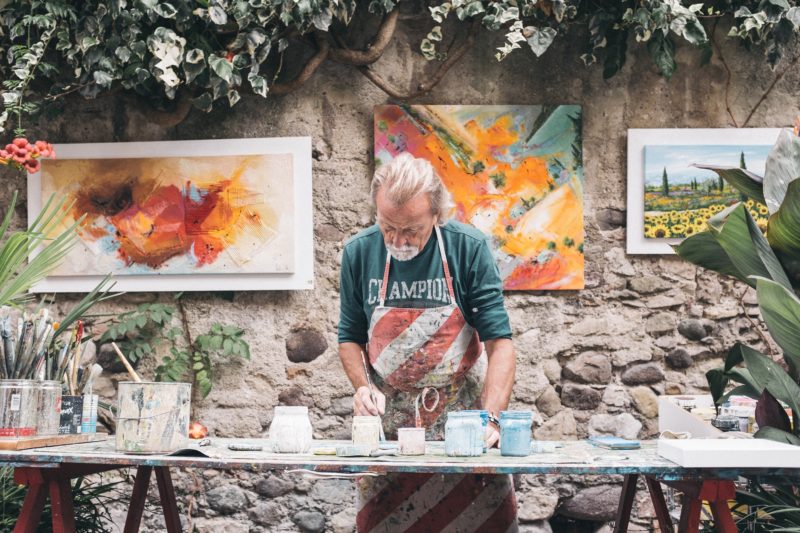 #3 Artists in Residence 
Art and luxury hotels have always gone together. Peninsula Hotels also just announced that they will be immersing their guests with interactions with their first artist in residence at their property in Beijing. Robert Cheng, VP of Marketing for Peninsula, shared, "Cai Fu Jun, an up-and-coming artist who is also a lecturer at the Fine Arts Academy at Guangxi Normal University, particularly impressed the judges with his interpretation of the Secret Garden theme. Through his paintings, Mr. Cai explored the idea that everyone has their own "secret garden" – a place where they can escape from the world and reality to be themselves completely and to let their inner child run free."
We also discovered a colorful independent family owned property called the Magical Tablao in Su Gologone on the island of Sardinia Italy. The hotel owner is an artist and decorated each of the rooms, three bars and three restaurants by herself. Guests can enjoy everything from Reki treatments, yoga in the garden, horseback riding and even outdoor films with the Monte Corrasi (mountains) as a back drop. For the traveling artists, there are suites available with easels, paints and brushes, lessons and still life's can even be set upon request. Which leads us to…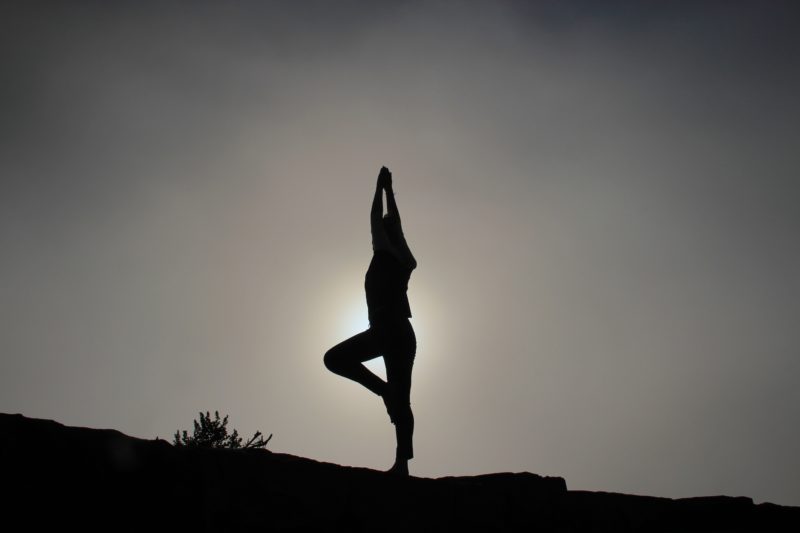 #4 Innovative Wellness Programs
T​ravelers assume that more "traditional" treatments such as ​y​oga, massages, manicures, facials ​will be offered at their hotel spa, but luxury hotels are upping the ante. The Corinthia Hotel in London has teamed up with neuroscientist, Dr Tara Swart. She will spearhead the year-long Neuroscientist in Residence program, advising staff, loyal guests, business leaders and VIPs on how to maximize their potential both at work and at home. The program includes a research study, talks throughout the year, a Brain Power Menu, Drinks and Sleep have been developed. Mindful Massages, Yoga Nidra and Brain Power Rituals have also been added to the spa menu.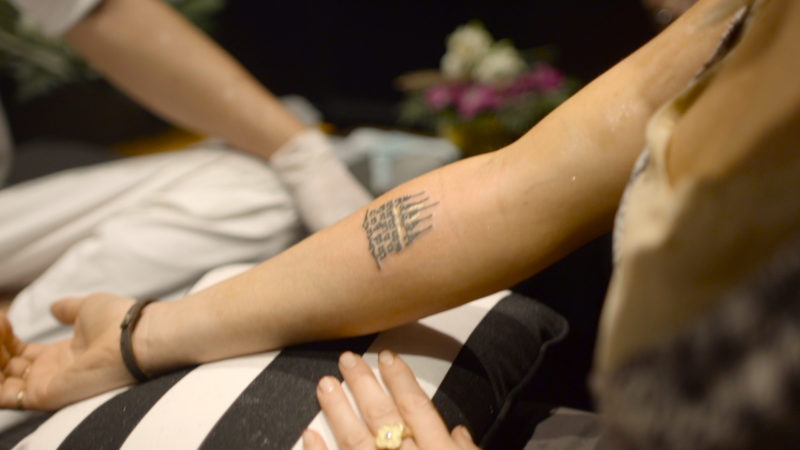 Around the world to Bangkok, Thailand where the The Siam's Opium spa offers a full Aruyvedic assessment and spa menu, but our favorite treatment they offer is the Sak Yant. What's that you ask? Why it's a Thai tattoo, done by Arjun Boo. The Sak Yant ceremony marries traditional Thai culture and a Buddhist blessing, literally a memory that guests will have forever. Check out our video to learn more.
And in Central America…Join Journey 333 in Nicaragua for their Yoga Journey (Jan) or Wellness Journey (Feb) to kick off 2017, trips that combine building homes for families in need and deepened reflection. And in Santa Catalina, Panama, study a range of yoga and meditation styles, aromatherapy with Jes Allen and Kat Schamens.
#5 Sustainability is Here to Stay
Whether that is the work of The Brando-Tetiara in French Polynesia protecting its environment by being carbon neutral and close to self-sustainable, Botswana's Zarafa Camp's rhino conservation work to protect rhinos on their 320,000 acre Selinda concession, Taj Safari's Meghauli Seraiin located in the UNESCO World Heritage park of Nepal famous for it's success in the conservation of of the rare and endangered Greater One-horned Rhinoceros (there are only 3,000 left in the wild and over 605 remain in Chitwan) or Amankora's commitment to its local community in Bhutan, luxury travel is showing it's authentic commitment to the environment, the wildlife and people.
Check out more of our sustainable travel recommendations at www.SustainableTravel.About.com.
And to kick off the new year and 2017's travel trends, here are a few…
 #6 New Hotels We Can't Wait to Try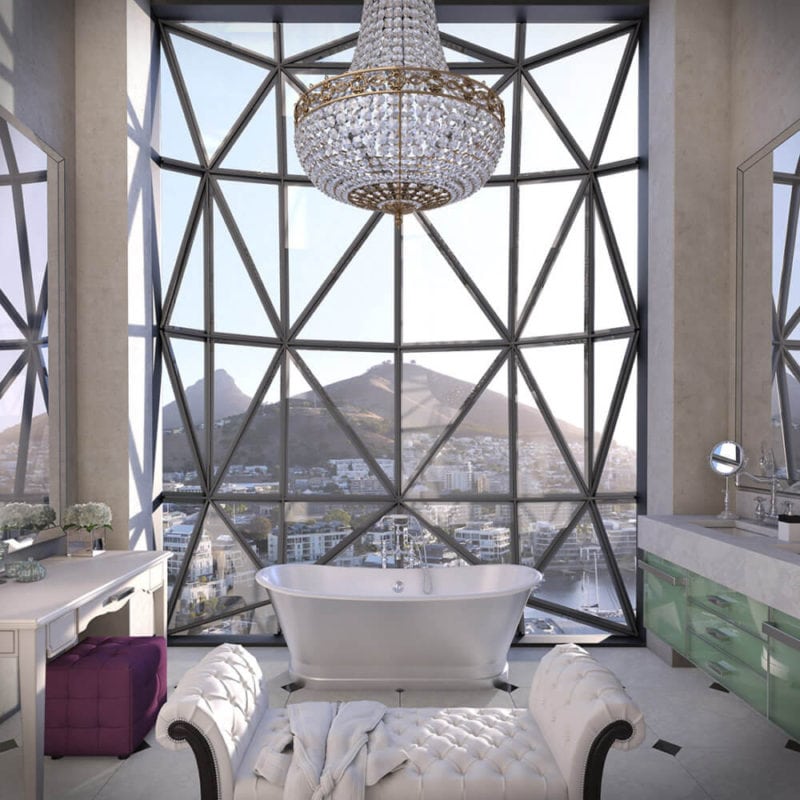 AFRICA:
Silo from The Royal Portfolio, Cape Town, South Africa (pictured above)
Wilderness Safaris, Rwanda
Zuri Zanzibar, Tanzania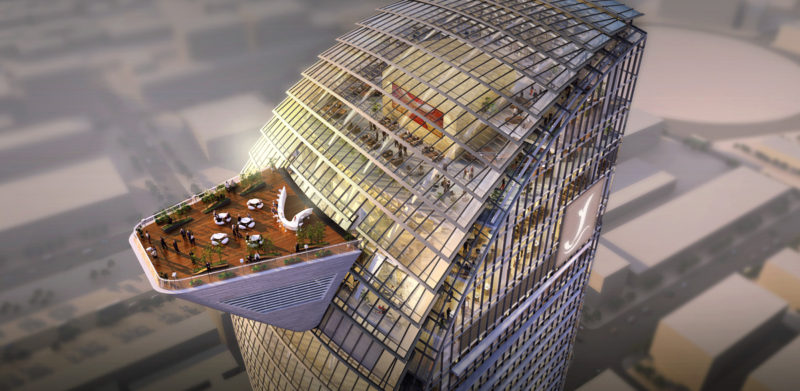 ASIA:
Edition Sanya & Shanghai, China
Four Seasons, Kyoto, Japan
Peninsula Yangon, Myanmar
Rosewood Phnom Penh, Cambodia (pictured above)
Taj Exotica Resort & Spa in The Andaman Islands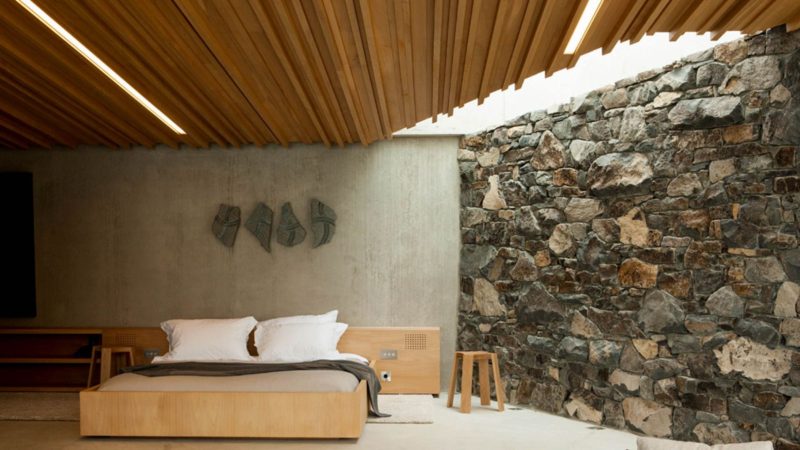 AUSTRALIA & NEW ZEALAND:
COMO, The Treasury in Perth, Australia
Halcyon House, Cabarita Beach, Australia
Scrubby Bay, Akaroa, New Zealand (pictured above)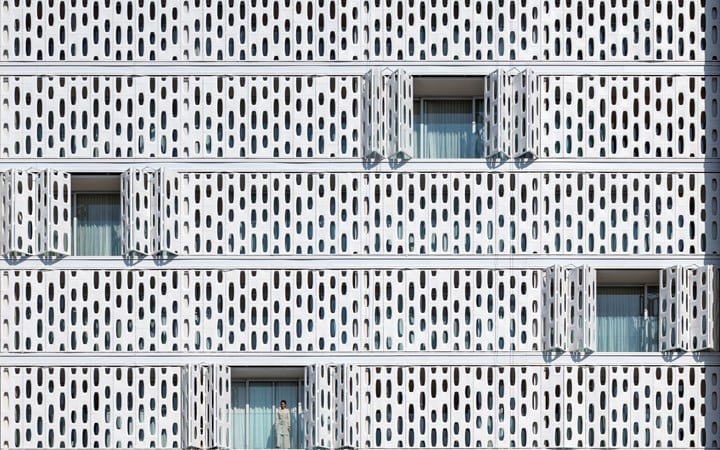 CENTRAL/SOUTH AMERICA:
Emiliano, Rio de Janeiro, Brazil (pictured above)
Kimpton Seafire Resort & Spa, Grand Cayman
Park Hyatt, St Kitt's
Rosewood Mexico City, Mexico
Nobu Hotel, Los Cabos, Mexico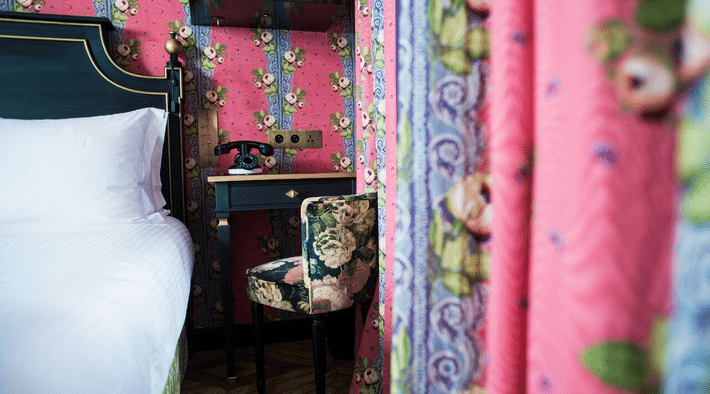 EUROPE:
Gansevoort's The Curtain in London, food by Marcus Samuelsson doesn't hurt
Hotel de Jobo, Paris, France (pictured above)
The Pig Hotel at Combe, Devon, UK
Soho House, Barcelona, Spain

MIDDLE EAST:
W Tel Aviv, Israel
Ritz Carlton, Ras Al Khaimah,UAE (pictured above)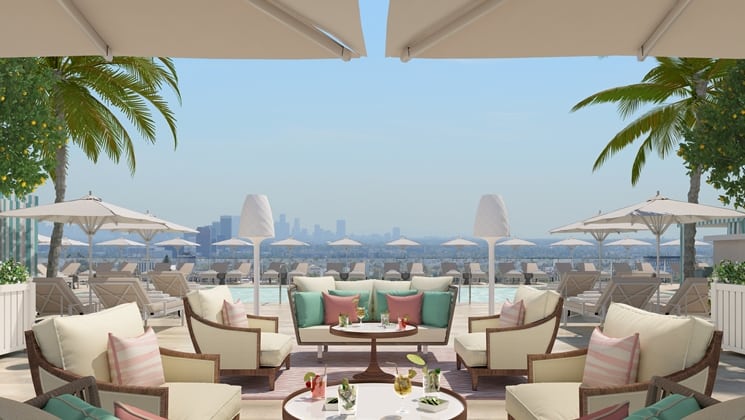 USA:
The Six Senses Powder Mountain, Eden, Utah
Waldorf Astoria Beverly Hills (pictured above)