Your Guide to Sausalito
Posted on August 1, 2017 by Nikki Pepper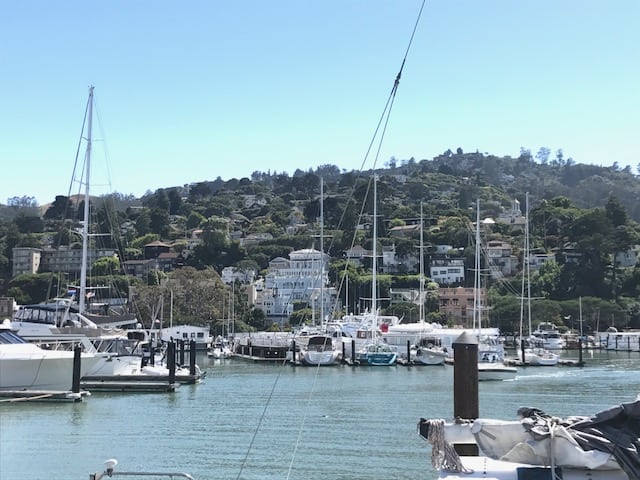 The Mansion at Casa Madrona as seen from the dock.
Just a short ferry ride from Embarcadero or drive over the Golden Gate Bridge, Sausalito, California is an easily accessible destination from San Francisco. The quaint bayside town is a relaxing juxtaposition from the busy city. It's also just a short drive from San Francisco airport and Oakland airport. The harbor town is home to a wealthy, artistic population with a mediterranean climate.
Staying in Sausalito
Casa Madrona is in a prime location, directly across the street from the harbor. The property has three accommodation types: Hillside, bayside and The Mansion. The Mansion is a historic, Victorian style building constructed in 1885 yet has since been infused with contemporary design to make for an up to date experience with Victorian touches. You can reserve the entire Mansion, which sleeps up to 26.
A hidden staircase leads to the private entrance of the master Alexandrite Suite. The residence-style suite is complete with a chef's kitchen and glass doors that open up to a multi-tiered deck overlooking the harbor and its hundreds of yachts that dock there. It's an ideal space for entertaining or lounging alone in luxury.
The service is unobtrusive yet quick to meet any and all requests. The property offers a Tesla for quick pick ups and drop offs if guests need.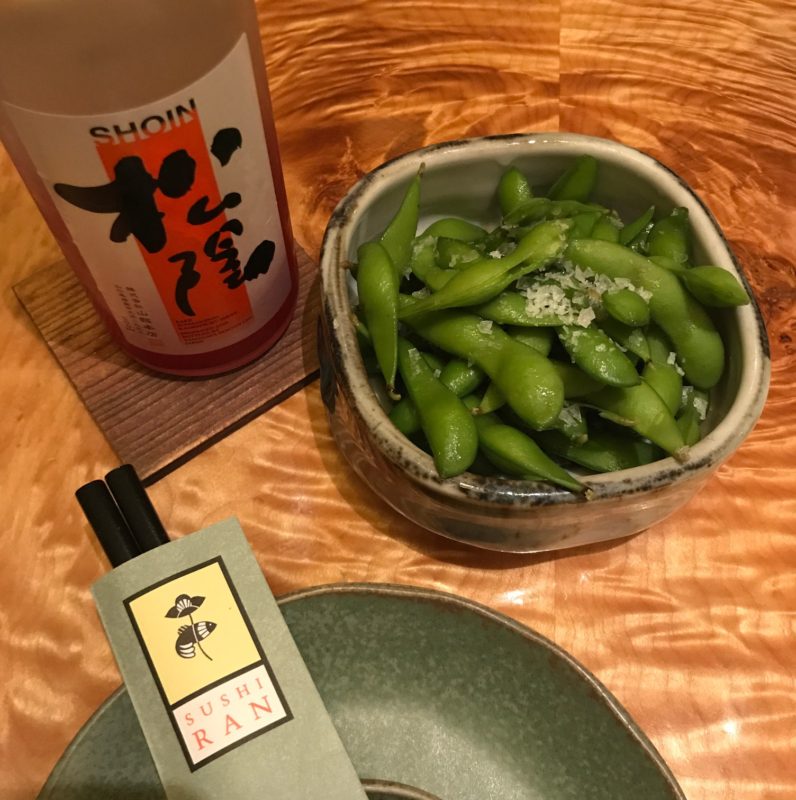 Just the beginning of a meal to remember. A taste of Tokyo in Cali.
A Table a la Tokyo
Sushi Ran is a fine-dining sushi restaurant located just a ten minute walk from Casa Madrona. The menu offers creative rolls and dishes, but you can order the traditional rolls you've come to love also. Highlights include the shrimp and scallop dumplings and the salmon citrus roll. Sit at the bar to witness preparation and watch a blowtorch sear sashimi. Sushi Ran's claim to fame – and frankly, the reason you must come here – is that the fish is flown in daily from a market in Tokyo. You'll be hard pressed to find such an offering at any other sushi restaurant. It doesn't get fresher than that.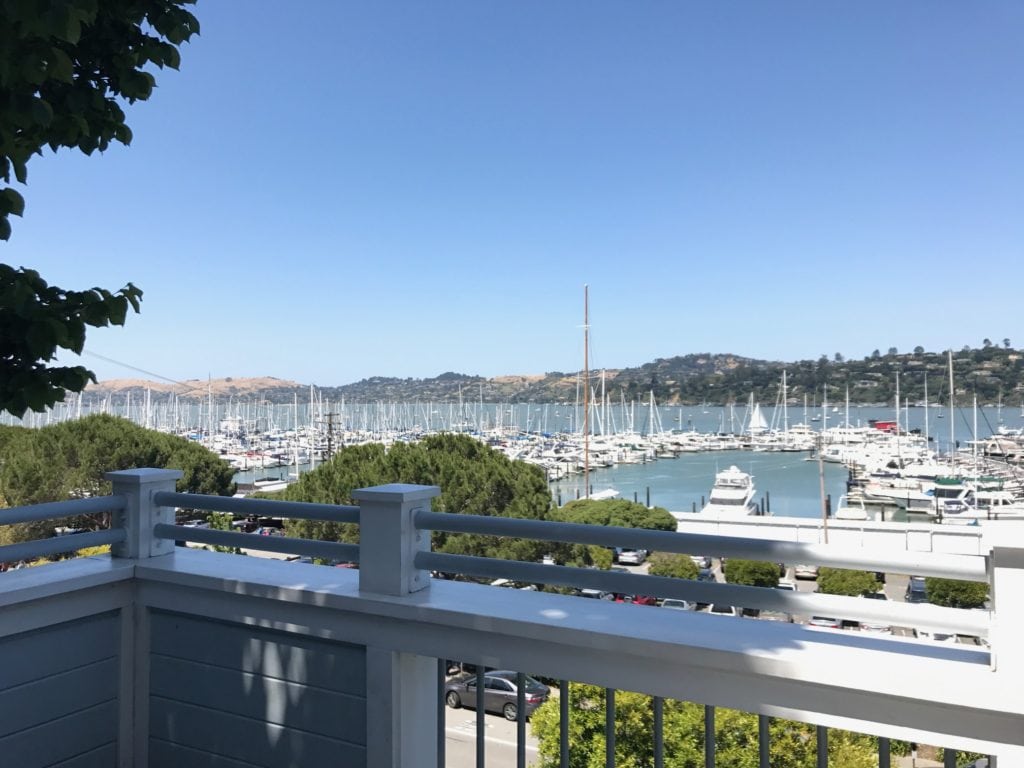 View of a harbor from a Casa Madrona balcony.
Yacht Life
Owning a yacht is a luxurious experience in itself. Sailing into one of Sausalito's dozen harbors is like an oasis. The rocky, colorful coastline welcomes you to sunny Sausalito, even in the cooler months. It feels like a cozy, quaint escape from the hustle and bustle of city life as soon as you arrive. No yacht handy? No problem (you're not alone). Stroll down the docks and read all the fun names and home ports painted on.
Shop Sausalito
Mark Reuben Vintage Gallery offers an exclusive selection of vintage photos. Navigate the gallery by genre- sports, history, celebrity, landscape…the list goes on. Be ready to get cozy, as the tiny shop is overflowing with over 3,000 photographs and collectibles. The owners have scoured auctions and archives to create their collection and welcome any questions. The shop will ship to you and offers custom framing.
The gallery is located Princess Street, just off of the main street in Downtown.
Brunch with Locals
Bar Bocce has a handful of outdoor tables and a cozy fire pit, or, if you don't want to wait for a seat, order at the bar and find yourself a spot outside. A lawn leads to a small beach where you can picnic and take in the yachts docked along the harbor. The menu is great for sharing, from kale salads to pizzas and sandwiches. Bar Bocce also has a healthy selection of estate wines and craft beers. Don't miss the pitchers of sangria though! You'll find a crowd of families, millennials and even puppies whose owners brought them along for brunch. It's a laid back, friendly crowd looking for some weekend sun and sangria. And yes, true to its name, it has bocce.