New Reasons to Love Chattanooga Now!
Posted on July 17, 2018 by Cristina Slattery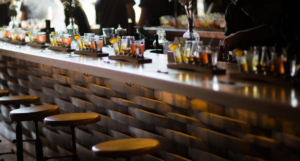 "We Love to Knead, We Knead to Love," is the slogan of Niedlov's Breadworks in Chattanooga, Tennessee. Across from the Fire Station, and a very short walk from the city's iconic train station, the bakery,  Niedlov,which supplies bread to the city's finest restaurants, is found. One option for breakfast is a warm cinnamon roll and other menu staples include blackberry pancakes, Baker's English muffin – an English muffin that is topped with a fried local egg, Gruyere, crispy prosciutto, charred tomato and harrisa mayo. Niedlov is not just the source of bread for much of the city – it is representative of the city's transformation into a destination for food lovers.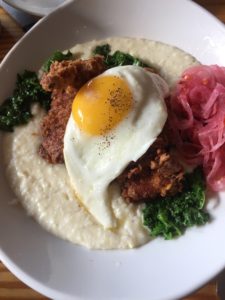 Founded in 2002, Niedlov's bakery predates much of the changing culinary scene in this southern city that is also known as the "Scenic City." Easy Bistro & Bar, owned and managed by James Beard finalist for Best Chef in the Southeast, Erik Niel, is a thirteen-year-old centrally-located farm-to-table restaurant that has captivated locals and visitors alike since it opened. Niel, a graduate of Johnson & Wales, and a Louisiana native, moved to Chattanooga twenty years ago and worked at several eateries before opening Easy Bistro & Bar. Erik Niel says that he gets all of the products from "farms within one hundred miles" of Chattanooga and he hopes that Chattanooga will have its "breakout moment," asserting that the talent in the restaurant community is amazing.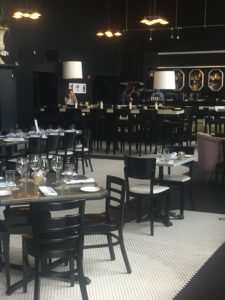 Volkswagen moved to Chattanooga in 2008 and that brought a wave of new inhabitants and the establishment of fastest internet speed in North America has also attracted many new startups to the city. Chattanooga is just the right size, according to Niel. He says that a person can be anonymous when he or she wants to be, but that "it is a city that you can get your hands around."  Niel adds that he is lucky to be surrounded by a collaborative group of chefs, and Rebecca Baron, the Executive Chef at a restaurant called St. John's, where Erik Niel worked prior to opening Easy Bistro, would most likely agree. St. John's, has been open since the year 2000 and perhaps is the most well-known restaurant in the city. When it opened, the restaurant was the first farm-to-table restaurant in Chattanooga, and St. John's and Easy Bistro & Bar alike, receive produce daily from an urban farm that is located within the city limits called Crabtree Farms. Pork Belly "Croque Madame," Broken Arrow Ranch Axis Venison and "Blue" Berry donuts, are just a few of the dishes that were served on a recent evening. (The menu changes daily and it is altered significantly when the seasons change.)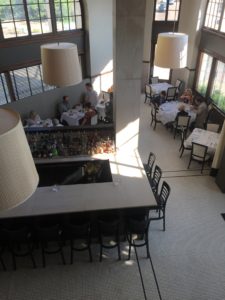 Although Chattanooga's food scene is thriving, it is not the only aspect of the city that has been developing in recent years. In 2015, Chattanooga's first legal distillery opened and it had been over a hundred years since the last legal distillery had been operational. Prohibition started earlier in Tennessee than in the rest of the nation and even after Prohibition was repealed nationally in 1933, Tennessee only allowed liquor distillation in three of its counties – and Hamilton County, where Chattanooga is located – was not one of them. In 2009, the state legislature finally voted to reverse the Prohibition-era laws that prohibited the distillation of whiskey, but Hamilton County was excluded from this bill. Chattanooga Whiskey, launched in 2012, initially began distilling their whiskey in Indiana, but later they launched a "Vote Whiskey" campaign on Facebook and received support from thousands to help make it legal to distill whiskey again in Chattanooga. Chattanooga Whiskey is now the third-largest whiskey distillery in the state and it is worth stopping by their Experimental Distillery on Market Street to sample the product. (They distribute to surrounding states and for those further afield, orders are processed through the internet.)
Excellent food and superb whiskey are great, of course, but there is more to do in Chattanooga than eat and drink well, especially for music lovers. In 2017, the Songbirds Museum opened in the historic Choo-Choo complex, http://museum.songbirds.rocks/, and rare guitars from as far back of the 1940s that have been owned and played by famous musicians, are on display there. There is also a live music venue on the first floor below the museum and various different acts come to the venue specifically to play for a Chattanooga audience. The museum also lets individuals play the guitars – for a fee – and special packages are offered for birthdays and other special occasions.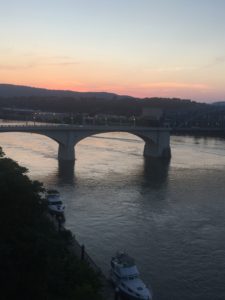 The relaxed vibe, natural beauty – Chattanooga is surrounded by mountains and the Tennessee River winds through the city – and the eclectic mix of inhabitants that include southern gentlemen and women and more recent transplants, have created a dynamic, yet laid-back community. Other well-known attractions such as the twenty-five-year-old aquarium, Tennessee Aquarium, the indoor waterfall found in a cave complex called Ruby Falls, and Rock City, a scenic rock garden with unique displays of fairy tales and nursery rhymes for the little ones, are additional family-friendly destinations that have attracted visitors to Chattanooga for decades. However, whiskey, farm-to-table dining at its best, and historic guitars, are newer facets of the city that make Chattanooga a city not-to-be-missed now!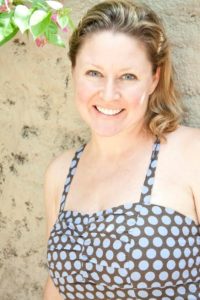 About the Author:
Cristina Slattery writes articles focused primarily on food, travel, fashion, and profiles of individuals in the arts and entertainment industries and her pieces have appeared in a variety of national and international publications. She is currently working on her first children's novel and she is a native New Yorker, but she has lived and worked in Boston and Barcelona as well.