Copilot Spotlight: Billy Lister III
Posted on September 5, 2018 by Olivia Balsinger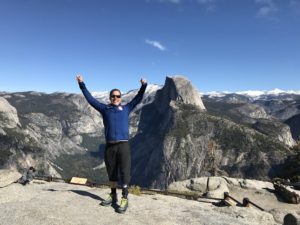 Who: Billy Lister III
What you do: Professional Paralympic Cyclist, Venture Capitalist, Sports Technology & SAL focused
Where was the first place you ever traveled?
France – In my junior year of High school as a part of my language course curriculum
Where is the last place you visited?
I just returned from Baie-Comeau, Canada – Was racing the 3rd & final UCI Paracycling World Cup. Baie-Comeau is North-Eastern Canada, and takes a few planes, an automobile, and a ferry to get to.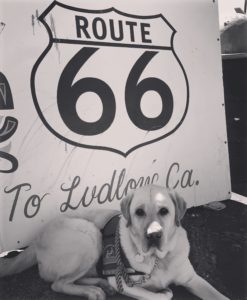 Where is next for you? Why?
Next trip is to explore Oregon for 10 days in October. Am going on a bike trip with friends and family. We'll cover roughly 1,000 miles through OR, riding places only Lewis & Clark have travelled.
Why do you choose to travel?
Primarily because it's a part of my professional career, but also because I'm a Curious George who perpetually seeks connection; both inter-personal as well geographical.
How has travel helped to define your world view?
I'd say my travels have entirely shaped my view of the globe – My cultural education has transformed dramatically since my life has taken to the skies.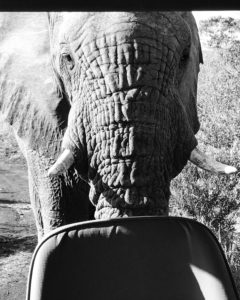 Where is the favorite place you've traveled and why?
San Diego is my favorite place, because its home. No matter where I go in the world, traveling back to SD will always be my favorite. Outside of that, I believe I enjoyed Segovia, Spain the most.
When on your travels have you felt the most out of your comfort zone?
Rio de Janeiro, Brazil during the 2016 Paralympic Games – hands down, without question. The breath & magnitude of the city during the Games was beyond anything I'd experienced in my lifetime up until that moment. It was the combination of a tornado meeting a volcano.
What is the most adventurous food you have tried while on the road?
It's not overly adventurous, but I had my first plate of Poutine in Canada a few weeks ago.. it was delicious.
What's the next trend in travel?
I truly believe AI technology is the next big thing in our world – and certainly can see it touching Travel. Maybe an AI bot travel agent that can scour every destination in the entire world based on your interests to find you the perfect trip to elevate your life.
Any funny anecdotes from the road?
Recently on a trip to the Netherlands, I was in a the small city of Emmen, just an hour outside Amsterdam. Was on a training ride with a few teammates when all of a sudden we rode up on several large fields of marijuana plants. The immediate response by my mates was to stop and take photos – Meanwhile the scene from that movie, The Beach, with Leonardo DiCaprio was flashing in my head. Where the unbeknownst travelers stumble on a marijuana field, only to find it guarded by no-so-friendly pirates. It didn't end well for them in the movie.
We all have our stories. How has your life's story influenced the way you travel?
My life's story has been a paramount influence to the way I lead travel. My stroke and disability has defined my livelihood, and provided a blank blueprint to create a path that has never been forged before.
What is the most impactful travel experience you have had? How has it shaped you?
I would say my first International Bike race – In Segovia, Spain. That trip set in motion a journey that I could have never fathomed just a short few years ago. It was the beginning steps to a career that takes me across the Globe.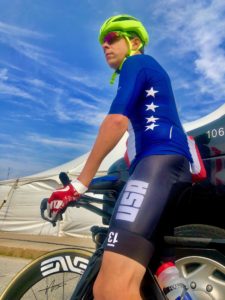 In what ways, as a society, can we change travel to be a force for good?
I'm a believer that forces of greater good come from connection. The more we (in this case in question, society) are interconnected, the better we're able to improve & thrive. Connection, by the way, is not achieved through the screen of a smartphone.