10 Gifts that Give Back: 'Tis the Season to Create Change
Posted on November 19, 2018 by Rafaela Laitamaki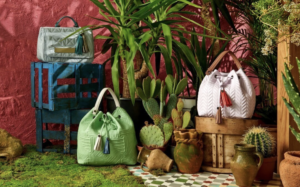 The holiday season is right around the corner, and Oh the People you Meet has a wish list with 10 gifts that are changing the world. By purchasing one of these "Gifts that Give Back" you can give to your loved ones and make our world a better place by supporting causes that range from sustainability to gender equality. For the second year in a row, Oh the People you Meet will bring these gifts to life the third week of December at our "Gifts that Give Back" event in NYC.
Follow @OTPYM on Instagram for event information and our online giveaway.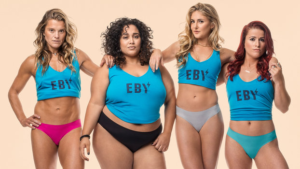 Photo Credit: EBY
Underwear is being reinvented this holiday season with EBY. Sofia Vergara and Renata Black have created a high tech subscription underwear service, EBY, that delivers perfect fitting underwear right to your doorstep. You can feel even more comfortable in your EBY underwear knowing that EBY is also donating 10% of net sales directly to the Seven Bar Foundation, an organization that empowers underprivileged women through microfinance. Unlike other seductive underwear brands, EBY is focused on empowering women and their designs are inspired by the countries they support through microfinance. Help women around the world change their lives while empowering yourself by subscribing to EBY, and attend our "Gifts that Give Back" event this December for a chance to win a free pair of this cutting edge underwear.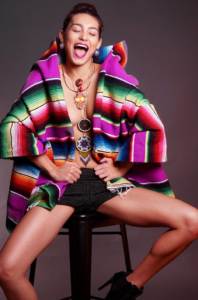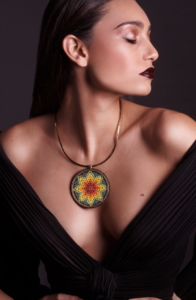 Photo Credit: Morena Corazon
This exquisite Morena Corazon jewelry is handcrafted by local Huichol artisans in Mexico who combine their ancient traditions with contemporary designs. The indigenous Huichol people who crafted this jewelry are preserving Mexican art and history by integrating the colors and cultures of different ethnic groups in Mexico into each of their pieces. You can help save their history and support their livelihoods by purchasing their jewelry.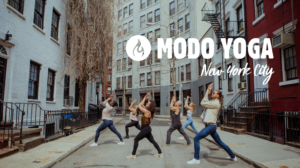 Photo Credit: Modo Yoga NYC
Do you love Yoga as much as you love protecting the planet? At Modo Yoga these two passions go hand in hand. Modo Yoga is a group of independently owned and community-driven yoga studios that are binded by their love for conservation and their commitment to 7 philosophical pillars that range from being healthy to living green. Join a peaceful community of passionate people who are making our world a better place by signing up for a class at Modo Yoga. For a limited time you can also enter our online contest to win a free 5 class card through Oh the People You Meet! Start by following @otpym on Instagram for details on how to win.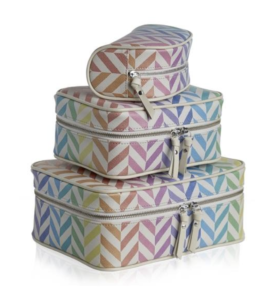 Photo Credit: Misela
These beautiful bags were crafted by a team of local Turkish women and leather makers. Serra Turker, the founder of Misela, has been creating unique designs that are inspired by her Turkish heritage since 2008. Bold prints and colorful combinations define her brand, and certain architectural elements such as antique Moroccan tiles and the arches in Hagia Sophia can be seen in her collections. You can support local Turkish women and add a little flare to your style this holiday season by purchasing a piece from the Misela collection. Oh The People You Meet will also be giving away one incredible Misela product at our "Gifts that Give Back" event -follow @OTPYM on Instagram for event details!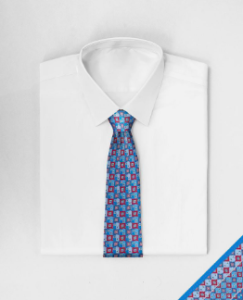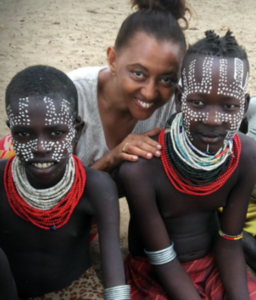 Photo Credit: Manalé International
Ethiopian-born designer Manale Dagnew combined the beauty of native Ethiopian art with sophisticated textiles in order to create a unique African luxury brand: Manalé International. Inspired by design motifs and colors from the North and South of Ethiopia, Manale designed intricate scarves, wraps, neckties, and pocket squares that are woven and printed in Italy. Manalé International is bringing awareness to Ethiopian art and culture, but this inspiring brand is taking their work a step further. 10% of sales are donated to a girls education project in a rural region of Ethiopia where women in particular have limited access to education. Support this exciting brand by attending our "Gifts that Give Back" event, and register now for a chance to win one of Manalé International's elegant neckties at our event!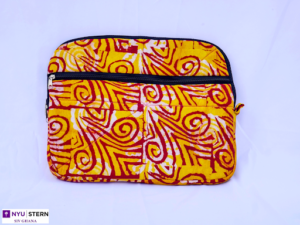 Photo Credit: Amenuveve Batik Cooperative
In Woadze Tstatoe, a tiny Ghanaian fishing village, a group of inspiring women have partnered with New York University and Adanu, a local non profit, to start a textile business that is transforming their community. Their Batik business, the Amenuveve Batik Cooperative, is run by more than fifteen women who were previously living on less than one dollar a day. These incredible women use the traditional Batik process, a dyeing technique that uses hot wax, to create vibrant Ghanaian prints that are transformed into products such as backpacks, laptop cases, and shirts. When you purchase an Amenuveve Batik Cooperative product, you are supporting a sustainable business that is empowering and employing Ghanaian women who are committed to changing their community.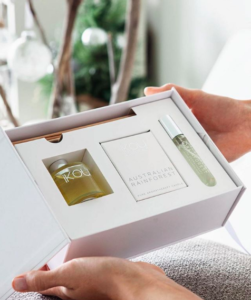 Photo Credit: iKOU
iKOU organic skin care proves that skin products can be all natural and high-performance. Wild-harvested, organic Australian fruit and flower extracts are the cornerstone of iKOU's products, and they are obtained through a DNA extraction process that preserves the most important natural vitamins. As a result of this unique process, iKOU products are highly effective and 100% chemical-free. iKOU also sources recyclable packaging, utilizes renewable energy in all production facilities, and never tests on animals because the company is fiercely committed to preserving our planet. By purchasing iKOU organic products you can protect your skin from the dangerous chemicals other companies use while also protecting the environment.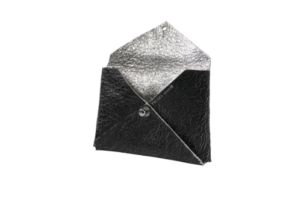 Photo Credit: Tracey Tanner
This stunning wallet was handcrafted using premium Italian leather by Brooklyn based designer Tracey Tanner. By sourcing leather from Italy and purchasing supplies from New York City vendors, Tracey supports local communities and promotes sustainability. Her meticulous craftsmanship and colorful pieces define her brand and make her products the perfect accessory for this holiday season. Attend our "Gifts that Give Back" event this December for a chance to win one of these gorgeous wallets! Follow @OTPYM on Instagram for event details.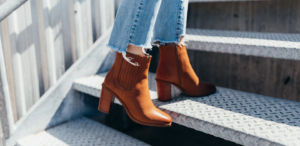 Photo Credit: Naked Boot & Shoe
"Real leather made by real people." Naked Boot & Shoe is rejuvenating the leather industry by creating their own upper leathers through an all natural process that is environmentally sustainable. Through this vertical integration, they are able to create exclusive colors of leather at affordable prices without hurting the environment. Handcrafted shoes that are beautiful and environmentally friendly- what more could you want?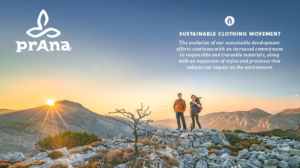 Photo Credit: prAna
PrAna yoga, travel, and adventure clothing takes style and comfort to a new level by integrating sustainability. All of their cotton clothing is made out of organic cotton that saves 115 less gallons of water per shirt and does not contain harmful chemicals that poison farmers. PrAna was also the first North American apparel brand to produce Fair Trade Certified clothing, and every time you purchase Fair Trade Certified clothing a premium is given back to workers who use those funds to improve their community. PrAna is using their business to protect the environment, and you can help them save our earth by purchasing their sustainable products today.