My Hometown: Palermo, Sicily
Posted on April 17, 2019 by Dario Ferrante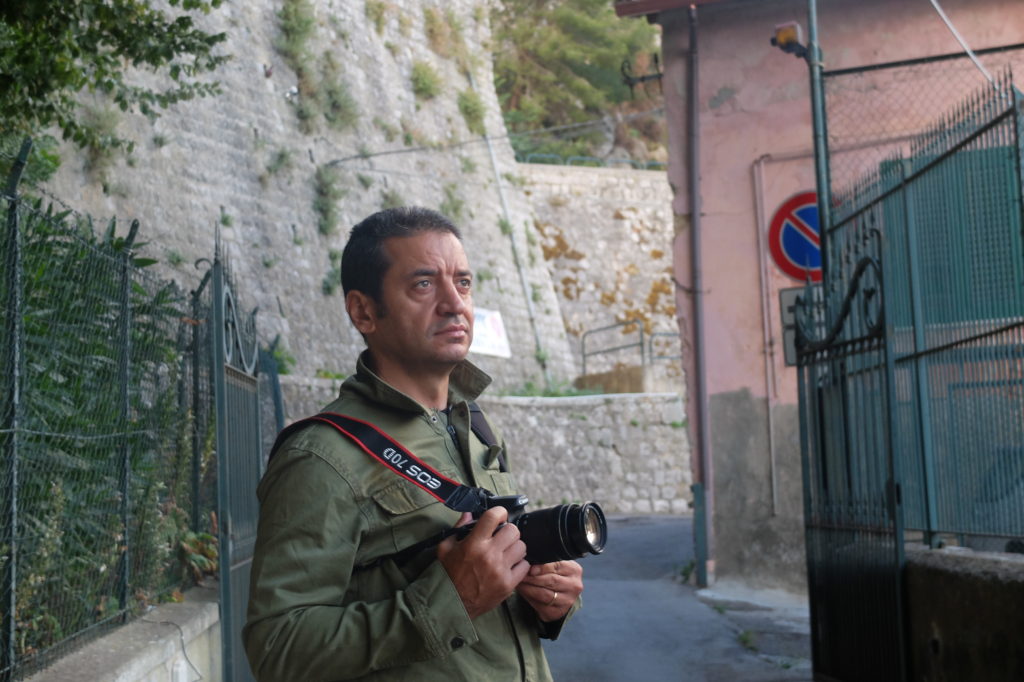 order viagra without a doctor prescription Who: My name's Dario Ferrante

http://sandcity.org/our-community/our-community-vision/ cheap viagra What you do: I'm the founder and CEO of Absolute Sicilia, a luxury travel company that specializes in creating personalized travel experiences in Sicily.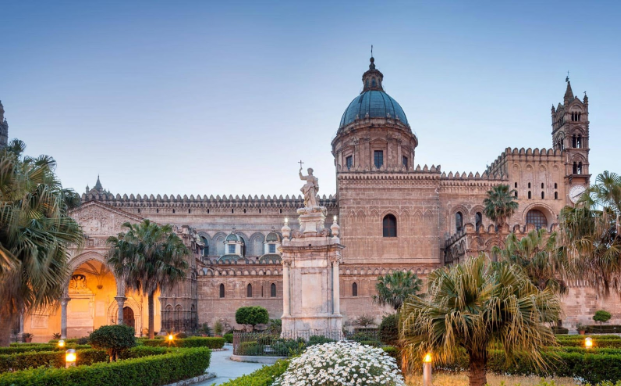 trusted tablets online Where is your hometown? Were you born here or did you move here?
I was born and raised in Palermo. Although I've had many life experiences around Europe, I eventually decided my hometown was the place I wanted to stay.

What makes you consider it home?
I have spent many years in all European cities, appreciating the best and worst each of them had to offer. When I was younger, I didn't have any real sense of belonging. After all, the world is too big and amazing. And an entire life is not enough to see most of it. Anyway, after visiting nearly 80% of the world, my Sicilian nature pushed me back home. Palermo is where my heart, my family, and friends reside. The warmth of my town, its colors and flavors are unique and inexplicable.
What is your favorite local dish and/or place to eat?
That's a tough question. Palermo is one of the world's TOP 5 cities for street food. As we say, "The greasier the better." But it's also an incredible concentration of gourmet restaurants. While I love basic local food, from panelle (chick pea fritters) to arancine (rice balls stuffed with meat sauce) and cannoli (typical sicilian dessert), I'm very fond of ice cream (having a personal ranking of ice cream shops in town, according to single flavors). I have so many favorite spots in town. It may be hard to believe, but I have a specific spot for each specific food. If I had to suggest my favorite restaurant, I'd go for Gagini Restaurant, a social restaurant where you feel home and surrounded by friends.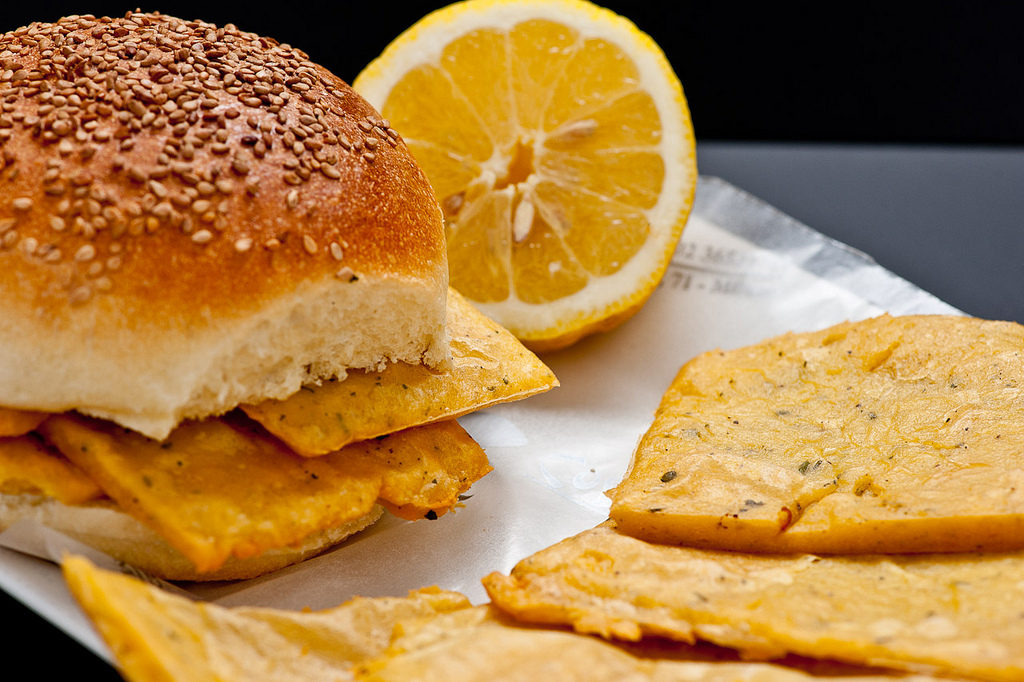 What is your favorite place to stay when you are "home"?
In my apartment, located downtown. At the end of the day, when you spend 50% of your business life away, there is nothing better than your place. There I have my family, my space, my travel memories, my past, my music. But there is another place I consider home: Teatro Ditirammu, which is a small 52 seats theatre, a gem of art and folklore in the "Kalsa" area, and an incredible concentration of young talents and friends.

And where do you suggest that travelers stay to feel "local"?
Surely in one of the cozy boutique hotels in the heart of Palermo. The "Palermitani" (people from Palermo) are extremely welcoming; and in the historical center you will find the real soul of my hometown. When you walk in the narrow alleys or crowded markets, you feel yourself nicely absorbed in a mix of civilizations and incredible contrasts (arabesque domes, byzantine mosaics, markets, baroque churches, palms).
What unexpected activities can you experience in your hometown?
You can walk around local food market very early in the morning, listen to amazing talented musicians at the "Brass Group Jazz Foundation " or attend a Premiere at the amazing "Teatro Massimo Opera House." Try attending a folk show at "Teatro Ditirammu," visiting the Inquisition prisons (telling the fascinating story of the city), or the Capuchin Catacombs (a macabre spectacle because of thousands of well dressed mummies- one of the most impressive places to visit in the world). You can also walk underneath the surface of the city (a maze made of alleyways and galleries where the water canals used to flow) or contemplate the breathtaking "Cappella Palatina," where every inch is covered in craftsmanship from across the world…just to name a few of unexpected activities you can experience in town.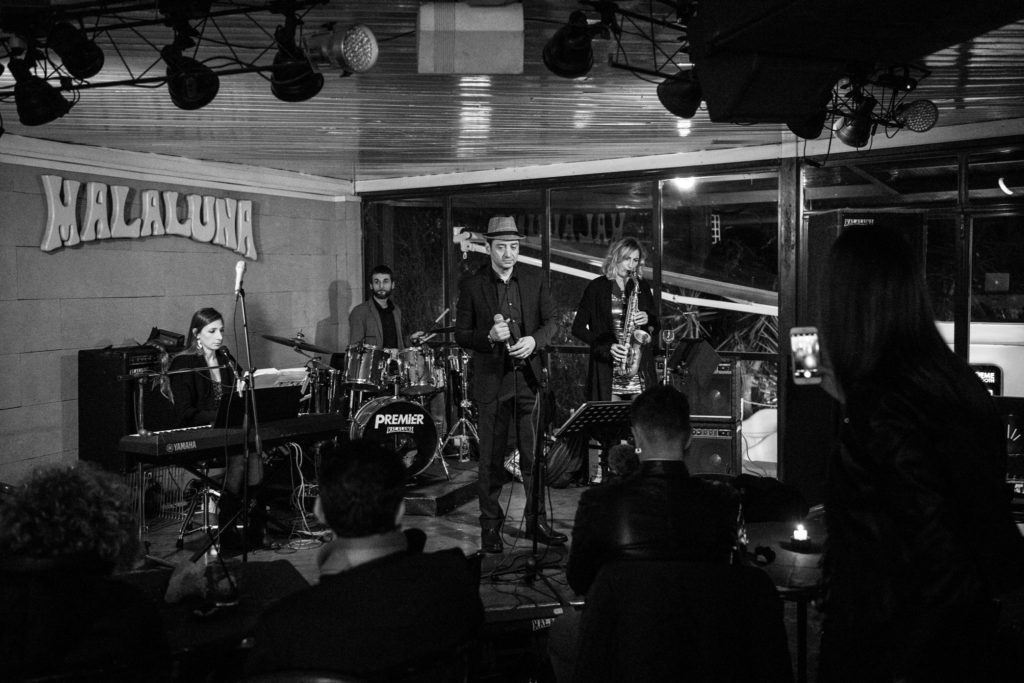 What's a neighborhood I need to explore off the tourist map?
So many interesting spots in the surroundings. But no doubt the place not to be missed is the beach of Mondello. It's an incredible beach and a cozy fisherman village. Mondello is surely the place all the "Palermitani" miss more than anything else when away from home.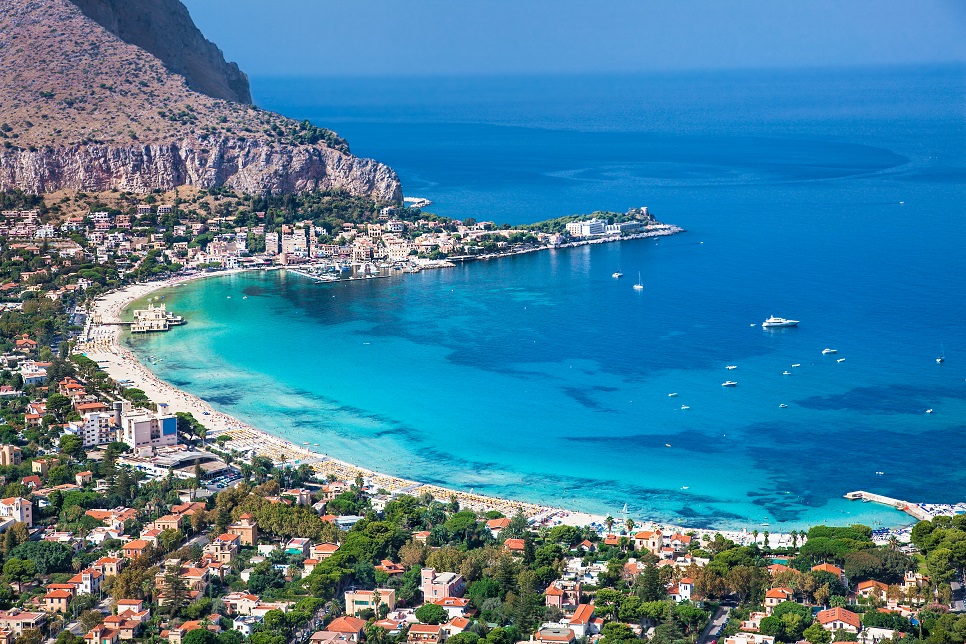 What makes your hometown special/unique?
Palermo is one of the oldest cities in the world and the most conquered city in history. This is mainly due to its strategic position in the Mediterranean Sea. It's a unique mix of styles and cultures, and its incredible chaos including its challenging public transportation, makes Palermo special and unique. There are only a few places in the world can have such uniqueness.
What is your favorite memory in your hometown? Why?
So many memories, all connected to my youth… From the sunsets in Mondello beach with friends to the time spent late at night in the street I was born. Spending time outdoors was the biggest part of my growing up in Palermo.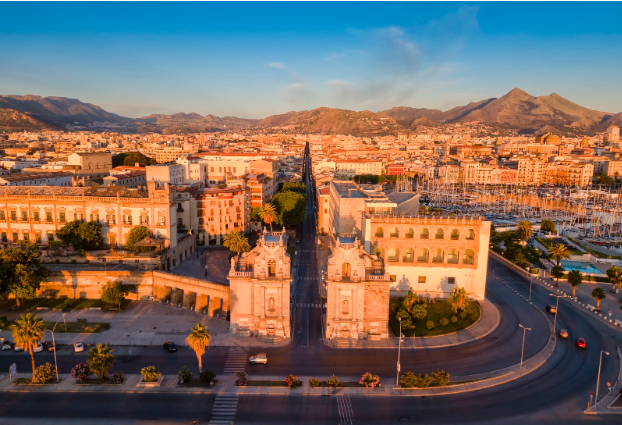 Why would someone want to visit your hometown?
Palermo has something for everyone. No other city in Italy has the same concentration of "largest and highest." We have the largest historic center in Europe, the largest Opera Theatre and Botanic garden, the highest and oldest Ficus Tree (well, I assume this is not an incredible record), and the largest Urban park. Plus, we have an amazing weather whole year round, a beautiful beach with incredible restaurants, plenty of UNESCO World Heritage sites, a great nightlife and a strong cultural life. The real question would be: Why would a human being not want to visit Palermo?

What song best represents your hometown?
Well, not many songs speak specifically of Palermo. Surely several songs by the folk singer Rosa Balistreri can represent my hometown. But I've never loved her dramatic style and tone. Surely the jazz interpretation of her ballads, performed by my talented friend Laura Campisi are more catching and enjoyable. On a more contemporary level, one of the many songs from "Tamuna" (a great local folk group) represents the mood of my hometown.