Mary Gostelow's Hotel of the Week: Baccarat Hotel New York
Posted on August 13, 2015 by Mary Gostelow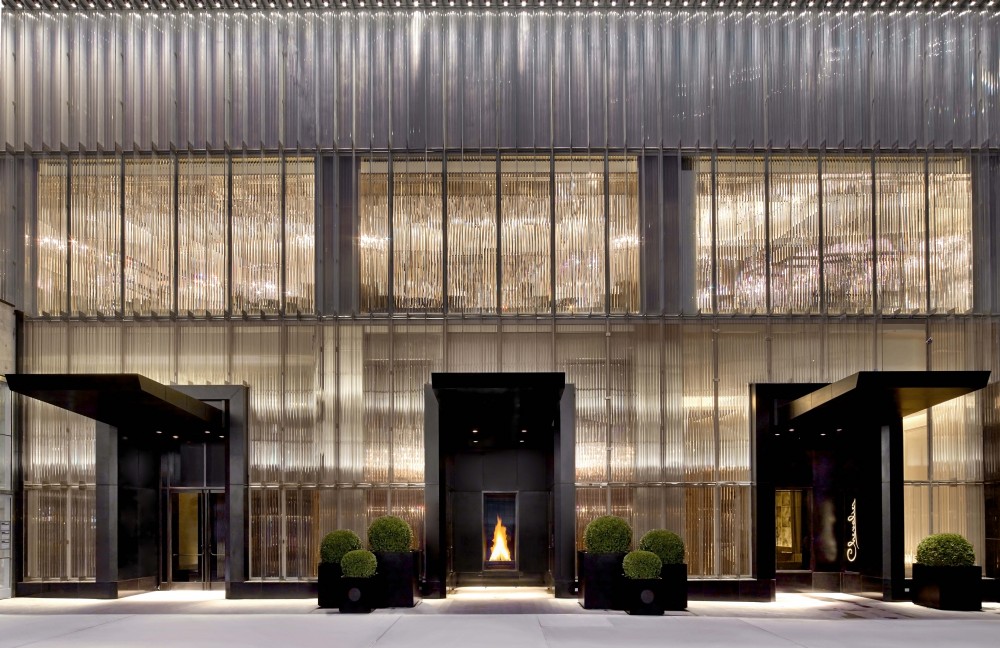 Part of a weekly series featuring luxury hotel expert Mary Gostelow's hotel pick of the week.
Baccarat Hotel New York opened its doors this March, a $220 million investment on the site of what was West 53rd Street's public library. Of course, as one would expect, it is full of Baccarat, even down to the glasses in all of 114 bathrooms. Pride of place for me at this property is the Grand Salon, an exquisite confection of white and crystal that must have had Paris-based designers Gilles & Boissier dancing with delight.
I stayed in room 1207. Looking through from the all-white bathroom shower and through a glass wall, you can see straight into the bedroom (a modesty panel can be drawn). A white bust-sculpture, a white feather quill pen…color comes from a weighty history of the Baccarat brand, going back 250 years to 1764. Open the lacquer-fronted refreshment centre and inside is a scarlet lacquer chest – this, in turn, opens to reveal Baccarat glasses.
One happy guest has already checked in 11 times! Does he, I wonder, leave a message every visit for the subject of his affections? A library corner in the Grand Salon has 250 white-cover books, each with a year on the exterior, one for each of Baccarat's lifetime. Inside, pages are numbered, but empty. Already, creatives are taking to the blank pages and writing a note. Imagine: A note is left on page seven of year 1995. The author then tells his lover 'go to the page of your birth', July 1995, and there is a message 'will you marry me'? All the possibilities of these inviting books! And then, of course, said happy couple will go downstairs to Baccarat restaurant, one wall a LED-ballet of light moving over hundreds of Baccarat glasses set flat, on their sides. Shea Gallante's food is exquisite modern French. Be prepared for a delectable meal at Chevalier brasserie, named after a former Creative Director.
Retreat to the bar off the Grand Salon, with terrace complete with real trees. Keep an eye out for a wooden chandelier, and the main bar is exquisite. What else is expected at the only luxury hotel that has three Baccarat chandeliers: one of all crystal, the middle with a single ruby fall, and the third all-ruby? GM of this crystal hotel is Andrew Turner.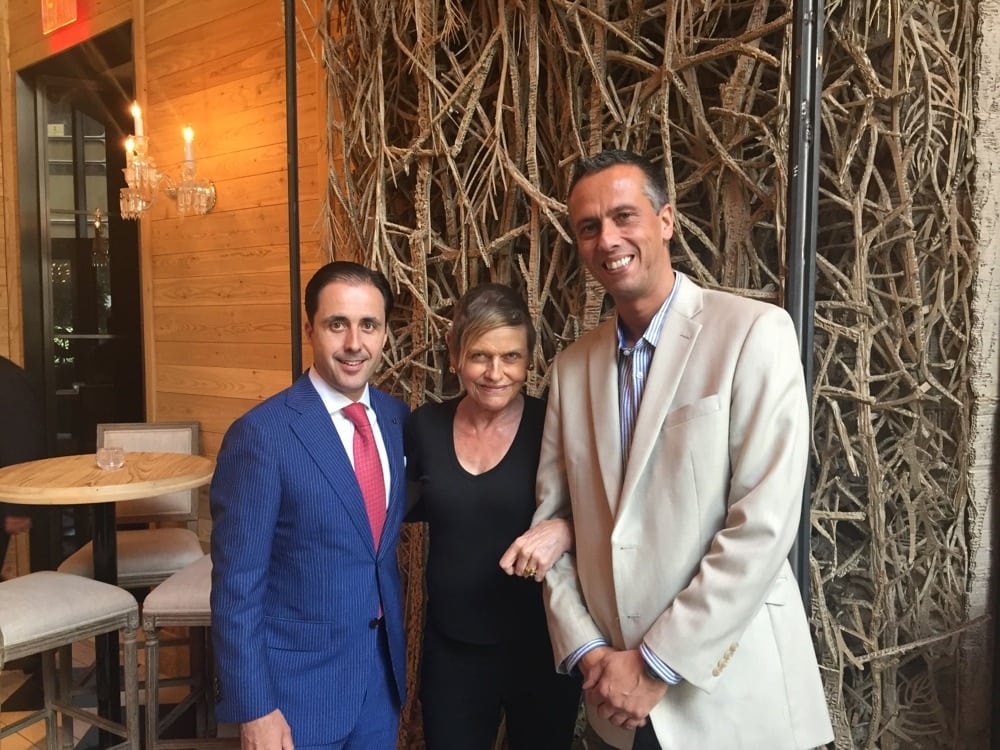 Mary with hotel GM Andrew Turner, on left, and Hans Schaepman, GM of 1 Hotel Central Park.
Read last week's Hotel of the Week here.