Mary Gostelow's Hotel of the Week: Grand Hyatt Hong Kong
Posted on October 29, 2015 by Mary Gostelow
canadian pharmacy viagra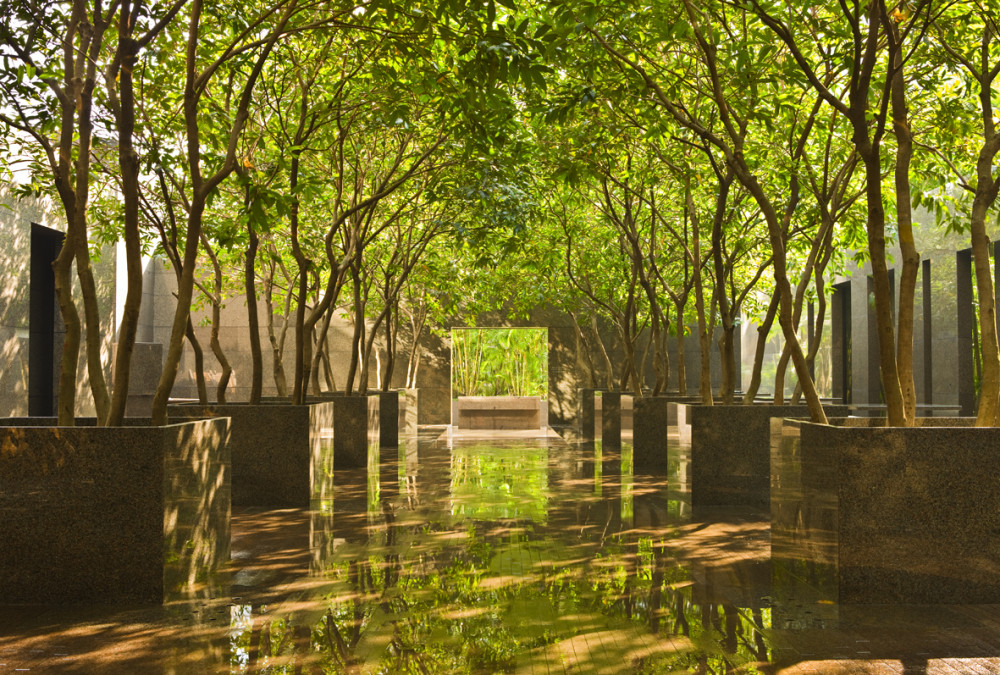 Grand Hyatt Hong Kong courtyard.
click here Part of a weekly series featuring luxury hotel expert Mary Gostelow's hotel pick of the week. Photo Credit: Grand Hyatt.
There is something decidedly splendid about an authentic London taxi. The traditional black Manganese Bronze vehicles are now owned by Geely, a Chinese company, and they are as good as ever. While the Langham hotel group has pale pink 'London taxis' at all their properties, London taxis should be black. And that is what Grand Hyatt Hong Kong has, a proper black taxi for guests staying in one of its 542 rooms and suites.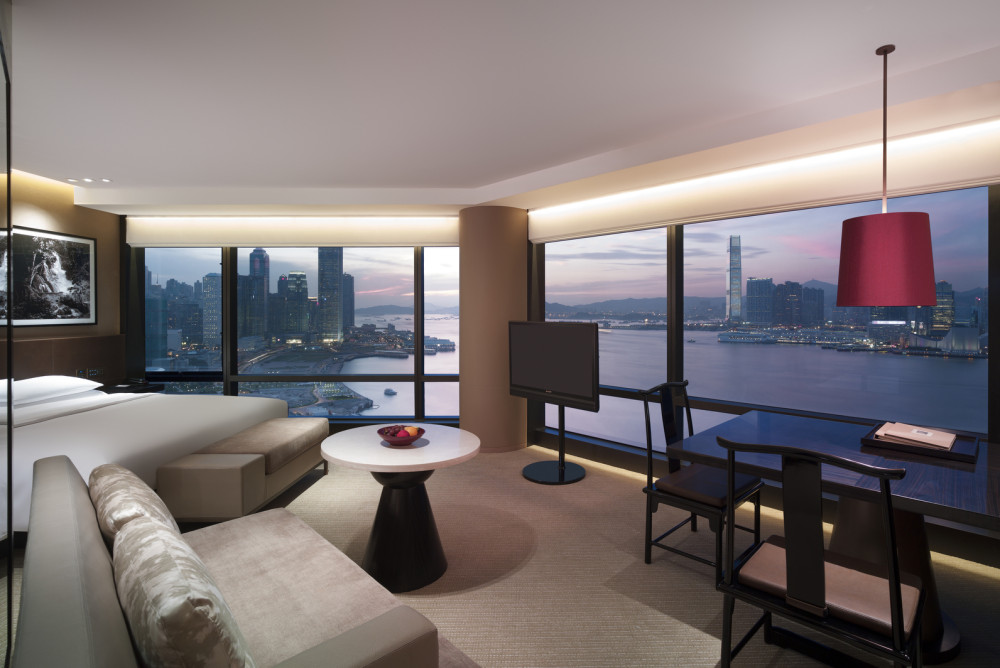 Executive suite with sleek design and panoramic view of the city and Victoria Harbor.
I've always loved this hotel, and for so many reasons. Take the 11th floor Plateau Spa, devoted to wellness. Both the men's and women's saunas have all-wall windows – fortunately one-way glass – providing amazing views across the water to Kowloon and Tshimshatsu. The spa has a range of products, including Aesop (did you know this Australian company also does an apparently-delectable dog shampoo?). There is a 24/7 Technogym and an outside relax and snack area, plus a sizeable outdoor pool.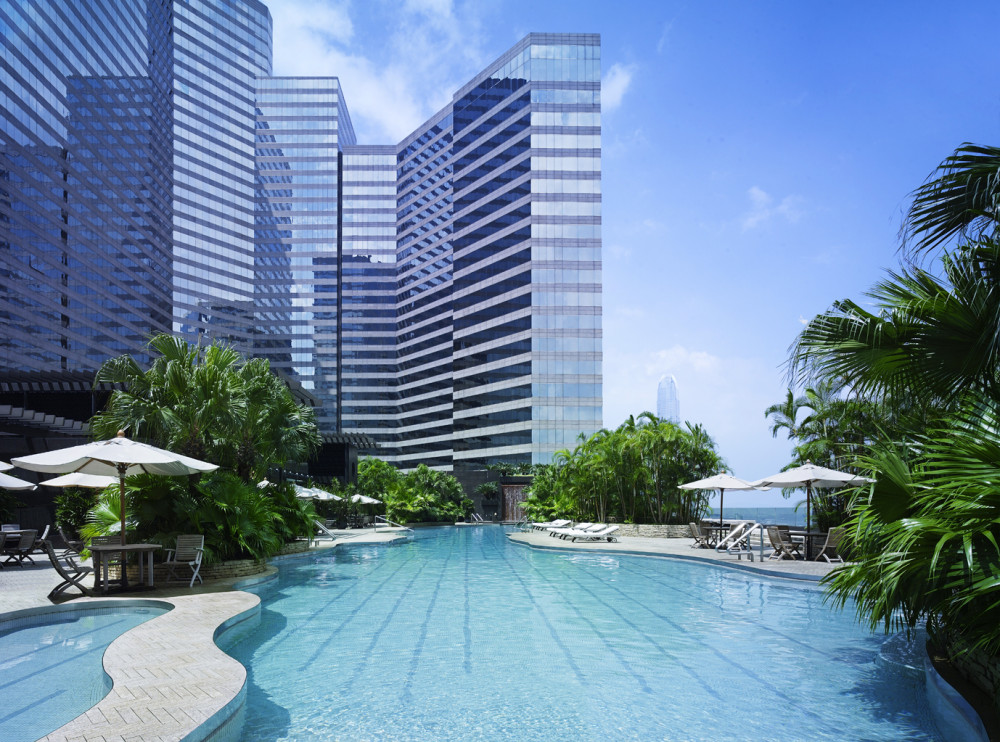 Time to take a dip in the hotel's pool.
But my latest reason to love it is for the splendid, newly-opened Grand Club lounge, with unobstructed views through its two-floor, all-glass walls. You enter the Club via a champagne painted and midnight blue carpeted curving staircase, and you feel grand straight away. This is definitely a superior club lounge, and not only because it offers complimentary alcohol, including Champagne, all day long rather than just at cocktail hour.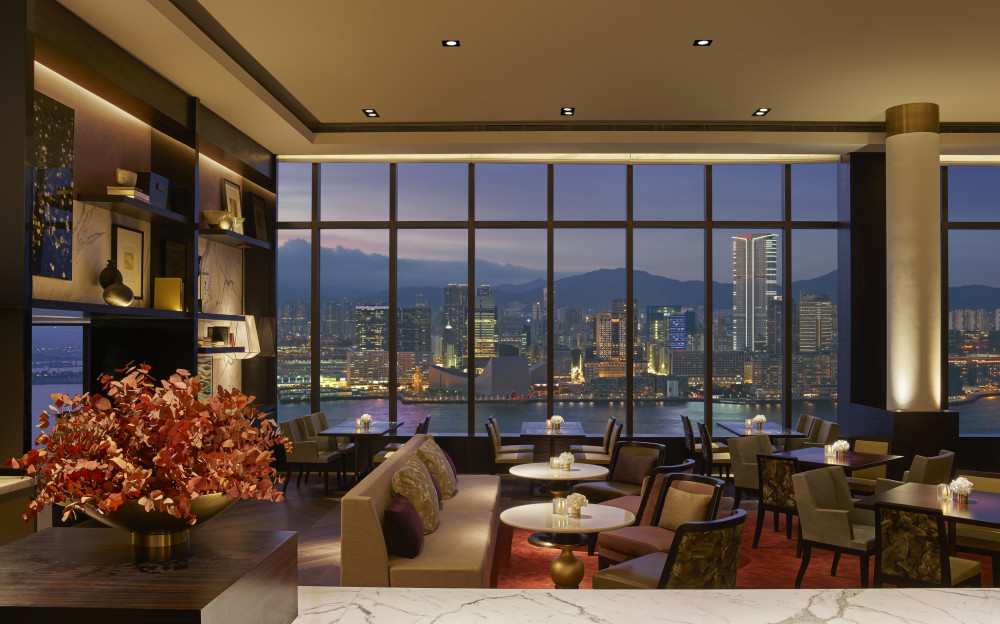 View from the new Grand Club Lounge.
You get the same grand feeling when lunching or dining, in the eternally-popular Grissini: enter past the bread oven and oh the aroma! Its just intensified when two feet-long just-made grissini, wrapped in a linen napkin, arrive at your table, replenished as soon as they are no longer hot. Grissini Chef Andrea Fraire's cooking is, he says, "authentic Italian cuisine". Try fassone e porcini a crudo (Fassone beef, thin sliced porcini, and 24 month-aged Parmesan) followed by tagliolini casarecci, scampi Siciliani caviale di melanzana (home made taglioni with sweet Sicilian prawns, eggplant pulp, and a crunchy fennel biscuit), with a glass of Barolo Cerretta Giovanni Rosso Piemonte 2006.
And when you leave, your pre-booked London taxi is awaiting you!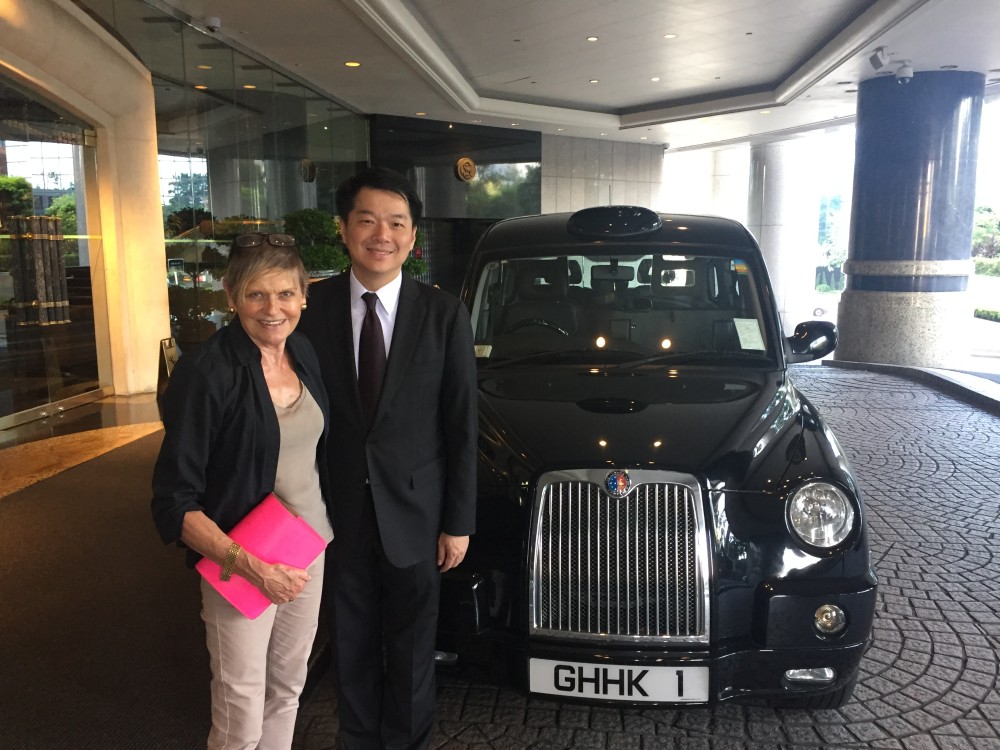 Mary with GM Philip Yu, GM and spare-time calligrapher, and the London taxi.