Mary Gostelow's Hotel of the Week: Six Senses Douro Valley
Posted on November 15, 2015 by Mary Gostelow
canadian pharmacy generic tadalafil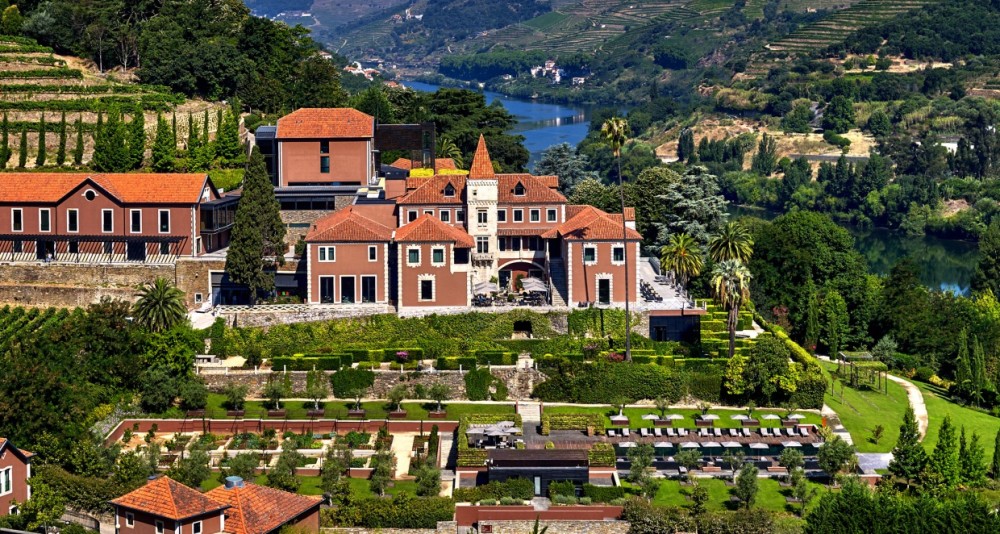 Aerial view of Six Senses Douro Valley.
click here Part of a weekly series featuring luxury hotel expert Mary Gostelow's hotel pick of the week. Photo Credits: Six Senses.
Want the latest of health and wellness, plus a great spa, super food and wines, and a once-off tree-climbing experience? Book a trip now to Portugal's Douro Valley. Fly into Lisbon, take a train to Porto, just under three hours, and rent a car for the easy and scenic 90-minute drive along the Valley.  You are headed for the three month-old Six Senses Douro Valley, the company's first new-look product.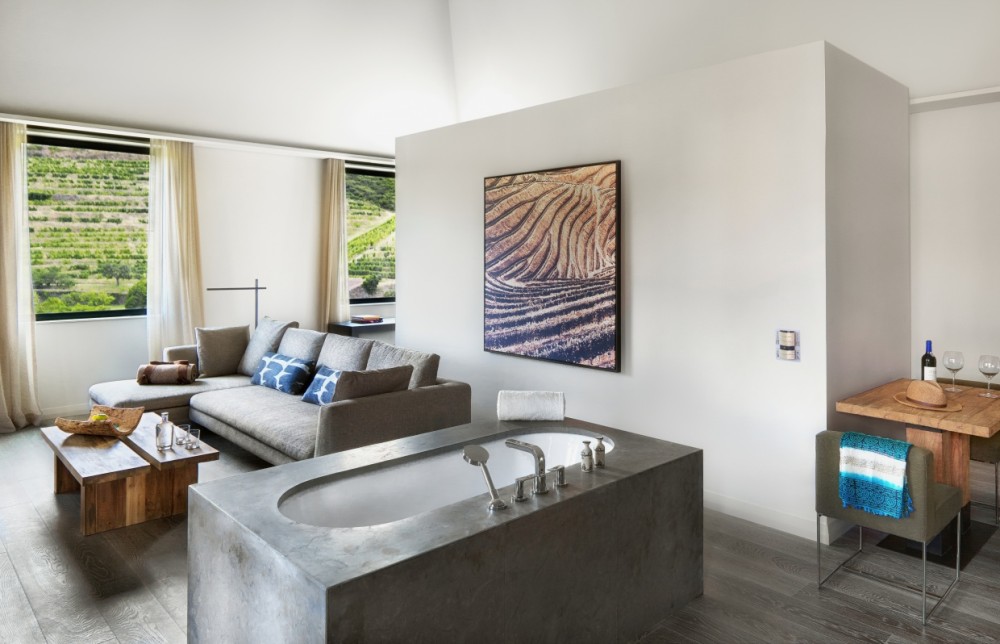 Room 406 with its soaking tub and a view.
Designed by New York-based Clodagh, the interiors of the 57-room centuries-old quinta palace are a harmony of taupes, natural fabrics and decorative elements like large cork fruit bowls in room. My favorite rooms are 401, with a big dining space, and 406. Both have original balconies overlooking a courtyard with fountain and rows of vines. I stayed in 406, and I loved the freestanding bathtub separating the bed, with the most amazing mattress and luxurious taupe cashmere throw, and the living area, with enough sofa seating for at least ten (also taupe hued).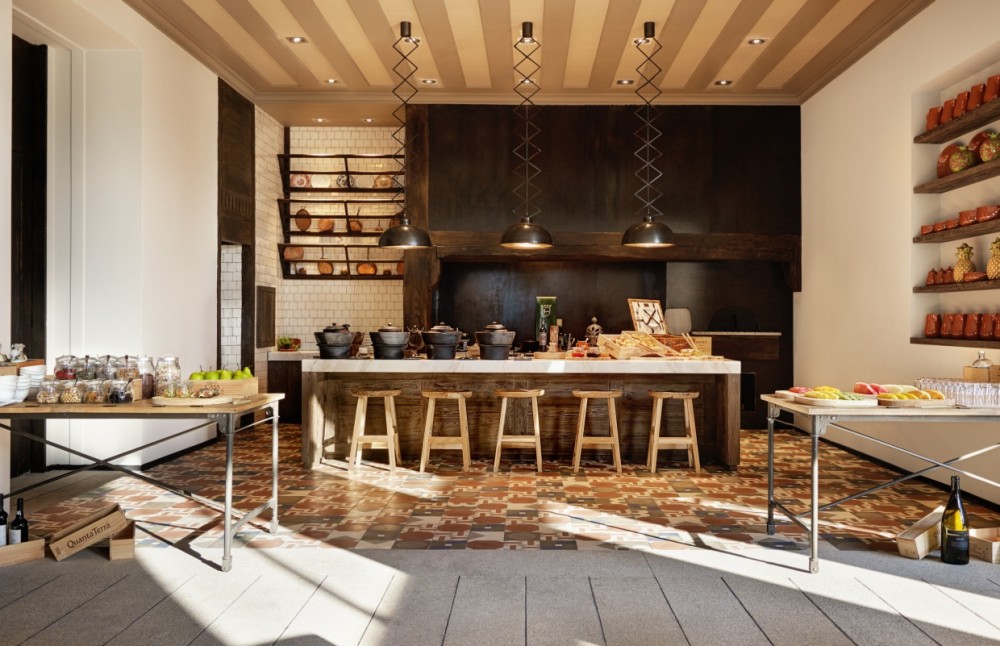 The open kitchen set for breakfast.
The courtyard level is free flow from library to wine room to bar to dining room to open kitchen with traditional range to yet another wine room. You might get waylaid by snooker, board games in the bar, or paired tastings in a wine room. The breakfast buffet is mainly served in the open kitchen.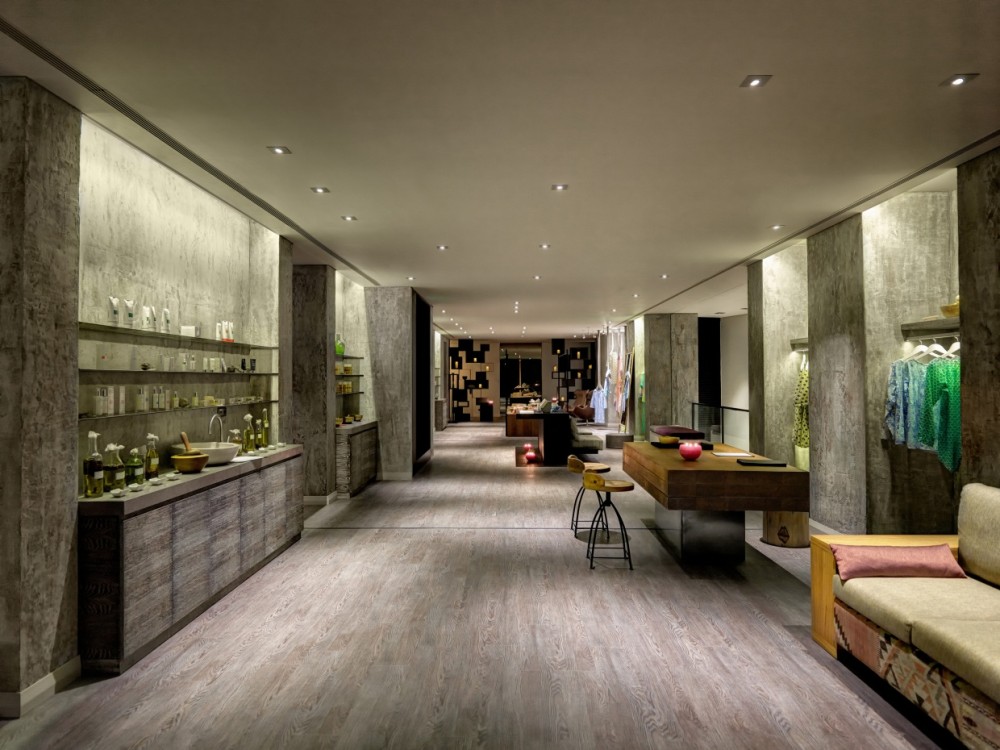 The spa, in serene taupes and an inviting ambience.
The spa is also sensational.  The indoor pool complements the year-round outdoor pool, where you have a 360-degree view of the finely-terraced vineyards as you finish your laps. The spa's ten rooms have full walls of windows looking into private gardens. Have an Organic Pharmacy facial; thanks to a really really skilled local therapist I felt better than I had for ages. There are many other must-dos here. Walk the vineyards. Take a serious rock-style climb over 30 feet up a tree to look at the 360-degree views. Have a private yoga class, and ask instructor Lisa Yarnell for an integrative wellness session. In 45 minutes she uses the internet, advanced skin response, blood pressure and an oxymeter (a little finger capsule that fits on tightly, and instead of actually drawing blood, measures oxygen saturation and pulse waves). In case you are interested, I achieved 97 points out of a maximum 120, just missing 'optimal health' – I got full marks for my heart, my fat composition, my cholesterol level and my liver.  Perhaps that tree-climbing exertion helped. I will celebrate with a nice big glass of Douro red! GM is Nick Yarnell.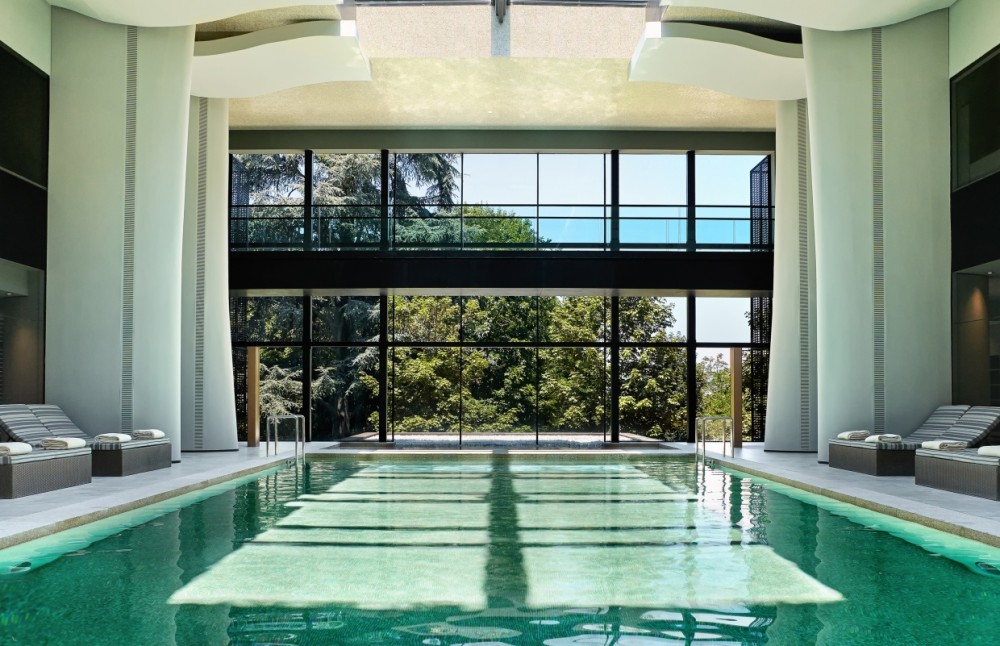 The indoor pool with view of the manicured yards.
Read last week's Hotel of the Week here.