A Sustainable Travel Guide to Rome
Posted on February 27, 2017 by Lorna Davidson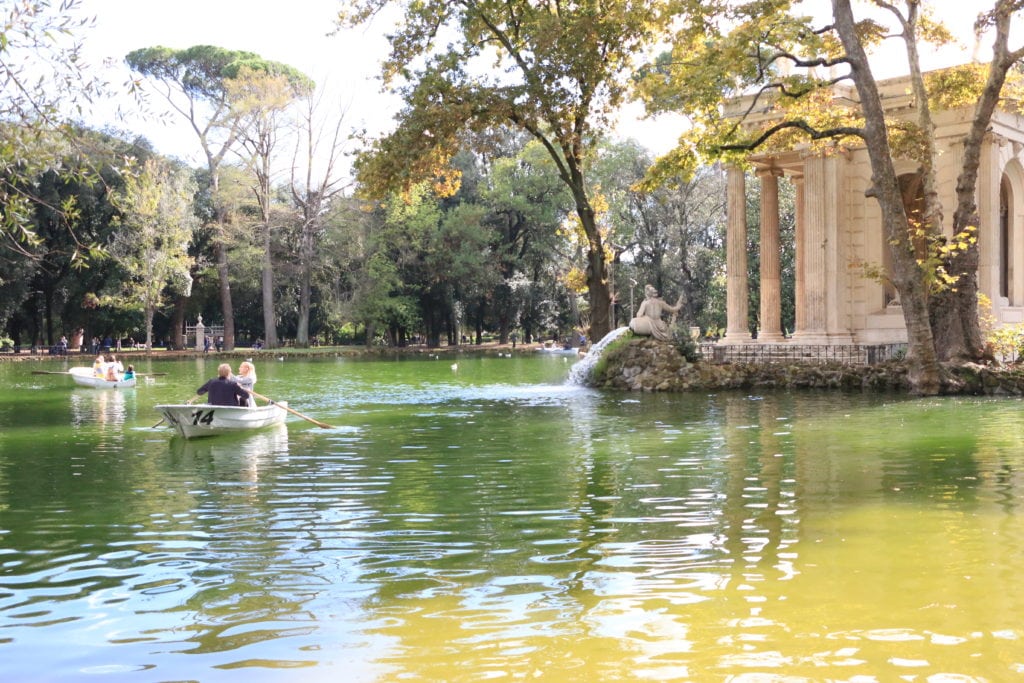 Row boats around Villa Borghese Park.
The UN World Tourism Organization ranked Italy as the fifth most popular tourist destination in the world, welcoming over 50 million visitors each year. That's a lot of footprints! But not all those footprints need to contribute to the bigger carbon footprint created by travel and tourism. There are many ways to experience Italy sustainably – preserving the environment, supporting the local community and savoring Italian culture.
Each destination in Italy is unique, but if there's one place you need to conquer first, it's Rome.
The Colosseum was covered in so much smog that it took two years to clean the ancient structure. After the mammoth project was completed, and €25 million had been spent, you can finally see the real Colosseum underneath. And now it's truly breathtaking. So, let's keep it that way! Here's the ultimate travel guide to Rome that reduces your travel impact!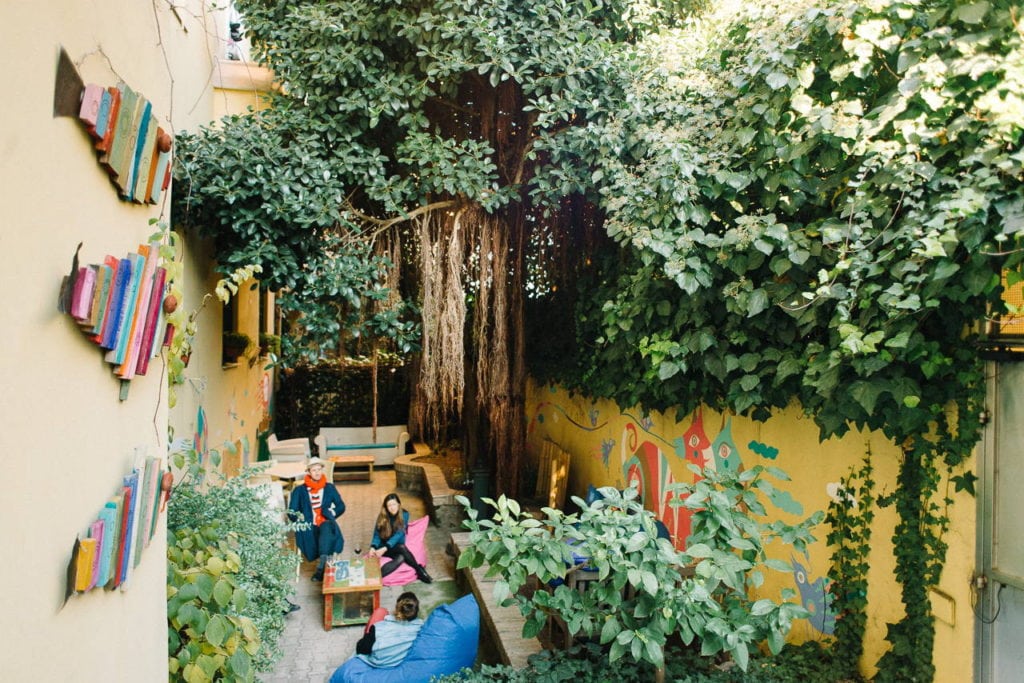 This luxury hostel is a local favorite. Photo Credit: The Beehive.
Where to Stay
There are many styles of accommodation in Rome to fit all needs, wants and budgets. Here are some of our favorites that are also helping you reduce your carbon footprint.
StarHotels: 4 to 5 stars
Sustainability doesn't mean you have to lose out on comfort or style. The StarHotels Collection in Rome follows certain practices, such as using only low-impact generators and LED lighting, to try and reduce their carbon footprint. Stylish sustainability is a thing!
Metropole (Termini) **** | Michelangelo (Vatican) **** | Hotel d'Inghilterra (Spanish Steps) *****
Beehive Luxury Hostel (Termini)
This is your home away from home and it feels like an organic paradise as soon as you walk through the gate into the garden in front of the hostel. The Beehive is a local favorite in Rome. It's a stylish yet homely hostel located near Rome's main train station, Termini. Some of their furniture is made from refurbished old boats, and they make sure they only use organic produce when serving breakfast.
Best Western Hotels: 4-star
Best Western is part of an Italian sustainable hotel group "Stay for the Planet". They have enforced eco-friendly practices in their hotels to help reach their goal of reducing their CO2 emissions by 20%. Our top 4-star Best Western picks are all centrally located in Rome.
Universo (Termini) **** | Hotel President (Colosseum) **** | Royal Santina (Termini)***
At Forty-One is a 4-star hotel that is proud to say its furnishings and accessories used to decorate the hotel are all formaldehyde-free, and that only ecological paints and finishes are used in the interior. They have also enforced a waste consumption program that reduces the impact of the hotel's and guests' waste.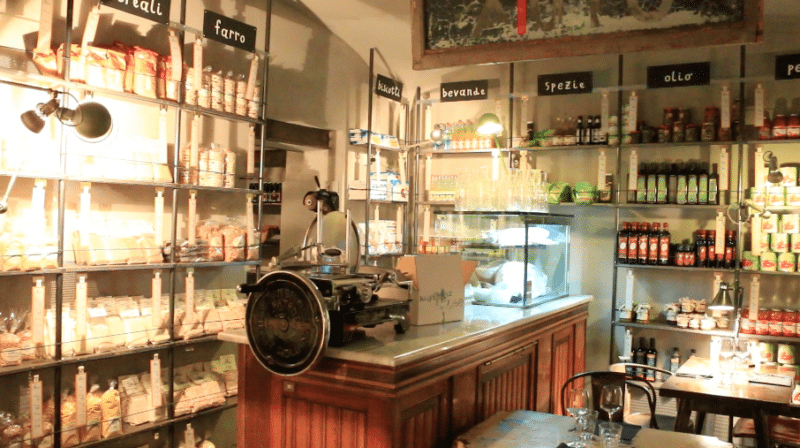 Inside Urbana 47.
Where to Eat
Sustainability is not just about preserving the environment. Building cultural awareness and supporting the local culture are also major factors in sustainable travel. Food is such a pivotal part of the Italian culture, so when you're eating in Rome, chow down on some great local Roman food at these tasty places.
Located in the hipster neighborhood of Monti, Urbana 47 (open 7 days, 7am-midnight) is a great place to appreciate the local aperitivo culture in Rome. This before dinner drink and snack is a must-do when in Rome. What makes Urbana 47 extra special is not just its cool decor, but the dishes they make to serve for aperitivo are made from local produce in Lazio.
Vivi Bistrot (Villa Pamphilji)
You can literally surround yourself by nature at Vivi Bio (7 days, 8am-5pm winter, 8am-midnight summer). It's located in one of Rome's largest parks and is perfect if you want to appreciate great seasonal organic cuisine while getting back in touch with nature after a day of enjoying the Roman city scene.
Meet the locals and taste the freshest local products in Rome by taking a Rome Food Tour. You'll visit six local producers, Km0 locations and family-run trattorie as you taste Rome's best cuisine and learn about the importance and place of food in the local community and culture.
What to Do
Rome is packed full of things to do and see! There are plenty of ways to conquer the Eternal City while appreciating the local culture and preserving the city's ancient environment.
Parks & Recreation
Rome has plenty of free parks and gardens dotted around the city. Villa Borghese is right beside the Spanish Steps and you can rent a row boat on their lake or admire Caravaggio in the Borghese Gallery situated inside the park (buy tickets in advance!). There are so many parks in Rome, each great for enjoying a later afternoon picnic under a shady tree in the summer.
Seeing Major Sights
Many of Rome's major sights are within walking distance. You can easily tick off the Spanish Steps, Trevi Fountain and Pantheon in just one afternoon. If you want to delve deeper into the history of each sight, there are plenty of walking tours to choose from, or take an e-bike tour of Rome for a few hours. No fuel, little effort and all the fun.
Shop
Pop-up markets can be found across the city. One of our local favorites is Monti Market, open Saturdays and Sundays, 10am-8pm. Located in hipster Monti, here you'll find local artists and designers selling their goods. You can find everything from handmade jewelry to vintage clothes and trinkets for your home. There's even a resident DJ!
As well as supporting other local talents and procurers in Rome's markets, like the Km0 food near Campagna Amica Market, open Saturdays and Sundays, 10am-7pm You can also find many stores selling local cured meats, cheeses, preserves and Italian leather products. When buying souvenirs or treating yourself, look out for that "Made in Italy" sign!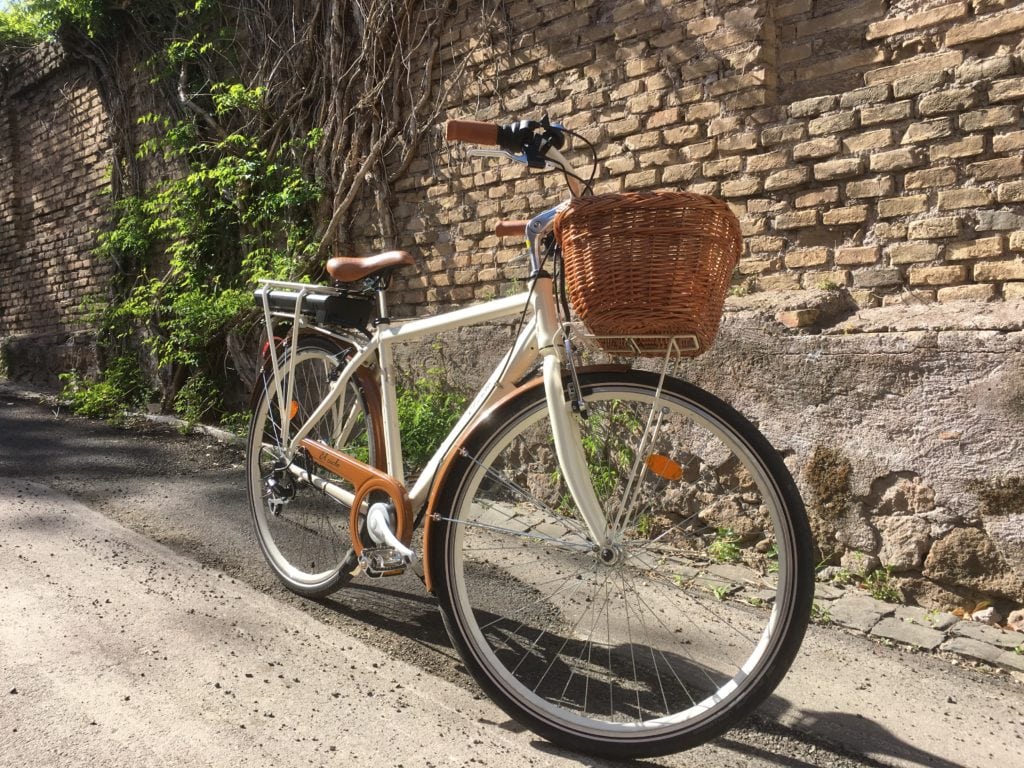 One of the best ways to see Rome. Basket included.
Travel Advice
the best way to see Rome is buy foot, so while sightseeing, the best way to get between sights is by foot. You can discover so many amazing palazzi (grand buildings) and piazza (squares) to admire and soak up with a gelato in hand. If you're not a big walker, Rome has a tram system with trams running all over the city to reach different Rome neighborhoods. They cost €1.50 for a ride and your ticket lasts 100 minutes. There are also some electric buses in the city centre that run between major attractions.