TOP 5: Sustainable Family Experiences in New England and New York
Posted on August 17, 2017 by MichaelaSGuzy
Did you know that the United Nations declared 2017 as the Year of Sustainability?
Put simply, that means protecting the environment, protecting natural and cultural heritage and supporting local communities.
Well fed from our white clam pie lunch in the oldest pizzeria in New Haven, Connecticut, Frank Pepe's, also ranked the best pizza in America, we headed back to the Omni Hotel to chart out the top five family-friendly sustainable experiences in New England that won't break the bank. Check out our segment on Good Morning Connecticut, air date Sunday, August 20th.
#1 Block Island & Fisherman's State Park, Rhode Island
Block Island's Nature Conservancy Wildlife Preserves
The Nature Conservancy named Block Island is one of 12 "Last Great Places" in the western hemisphere. This special designation highlights the island's abundance of rare plants and animals and the community's unique support for conservation. Today, nearly half the island is permanently protected for people and nature. It remains a wildlife hotspot, providing habitat for many plants and animals that disappeared from the rest of southern New England decades ago. The Conservancy's Block Island Program maintains over 2,000 acres of habitat, offers hands-on discovery programs, and supports groundbreaking scientific research in the Great Salt Pond.
The Hodge Family Wildlife Preserve: View migratory songbirds, the state-endangered northern harrier, and the Block Island meadow vole can be found here. 
Children will enjoy The Upland Scavenger Hunt, which is held every Wednesday at 9:00 AM, and locate all sorts of species special to Block Island. Meet at the Hodge Preserve parking lot on Corn Neck Road. (Parents must attend.) You can also check the special events calendar– running all summer: Twilight magic-hour walks and beach-clean up.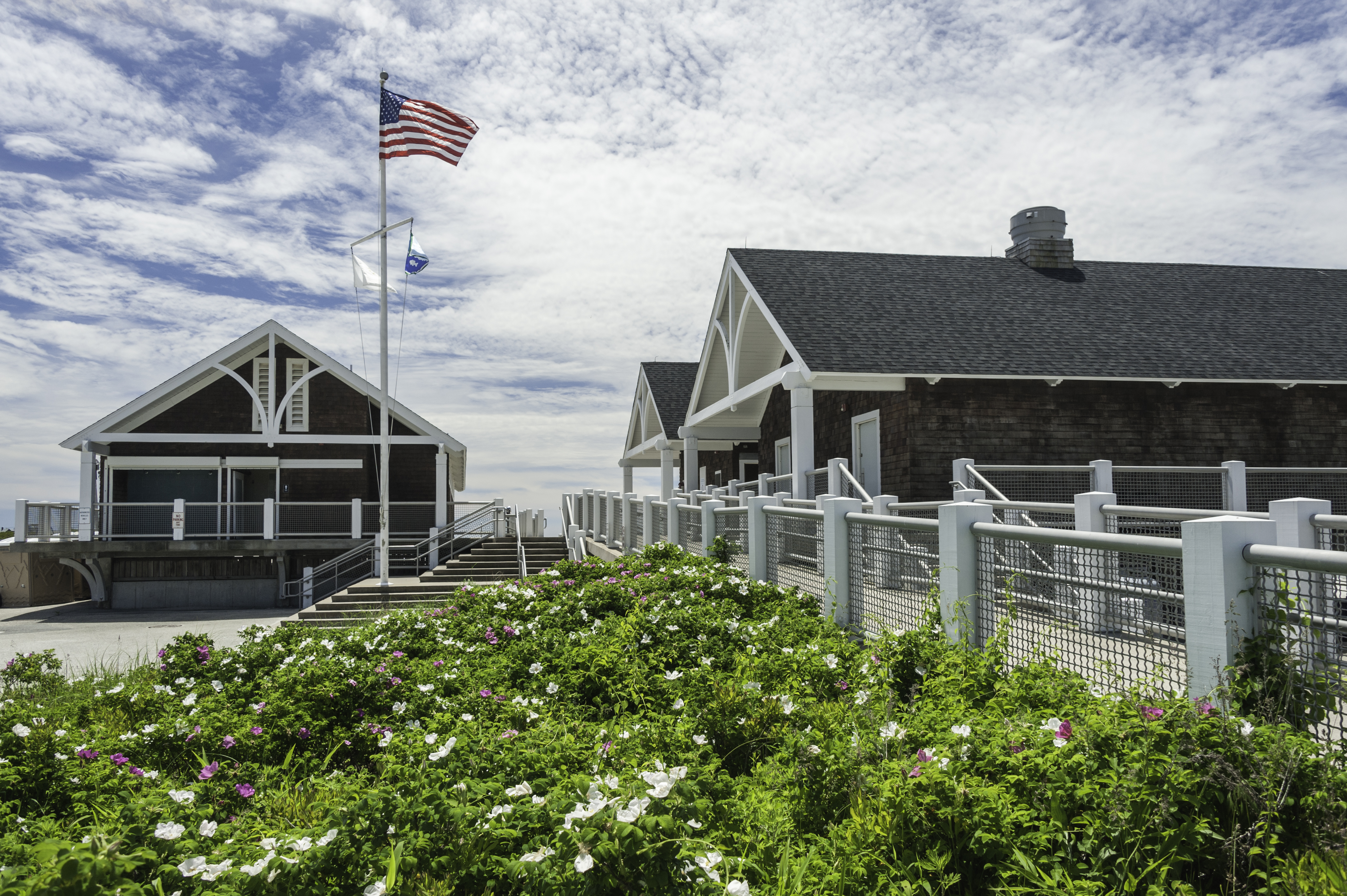 Block Island's Clay Head Preserve:
View the northern harrier, a state endangered barn owl and the state endangered yellow-crowned night heron.
Block Island's Fresh Swamp Preserve: This preserve protects federally endangered the American burying beetle and is a feeding area for the state endangered barn owl. 
Just minutes from the Block Island Ferry and the Port of Galilee, families can enjoy mini golf, shopping and salt water beaches including the family-friendly Roger Wheeler State Beach.
Fisherman's State Park has a range of camping options and includes tennis courts and a playground on the premises as well as hot-showers (75 cents for three minutes). Campground options and pricing include: 
Full hook up (electric, water and sewage): $20 in-state, $35 out-of-state
Partial hook up (electric, water): $18 in-state, $25 out-of-state
Tent (no hook up): $14 in-state, $20 out-of-state
       Nearby-Roger Wheeler State Beach has a children's playground and lifeguards on-duty from 9:00 am – 6:00 pm and also hosts a Naturalist Program. Children of all ages can learn about sea life, participate in educational programming like coloring activities and hands-on-interaction with the sea life, like holding a starfish and touching a crab.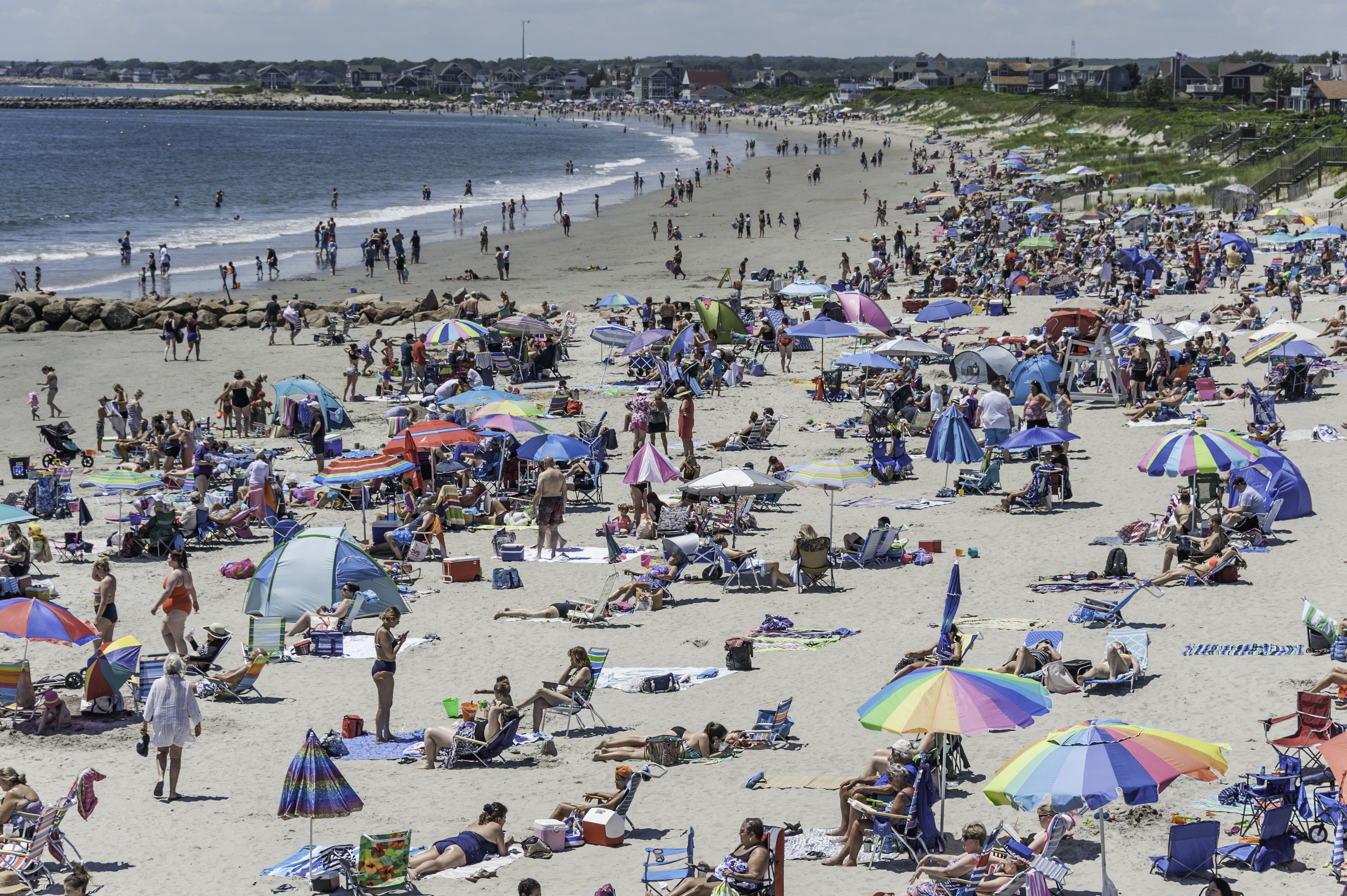 #2 Mystic, Connecticut
In Mystic, you can visit the Last Wooden Whaleship in the World. The watercraft collection at Mystic Seaport is the largest of its kind in the United States, preserving our country's maritime history. View the Charles W. Morgan is a national landmark. It is the last of an American whaling fleet that numbered more than 2,700 vessels. Built and launched in 1841, the Morgan is now America's oldest commercial ship still afloat. At the port, there are many rare and historic boats you can climb aboard, such as the Sabino steam ship which offers rides.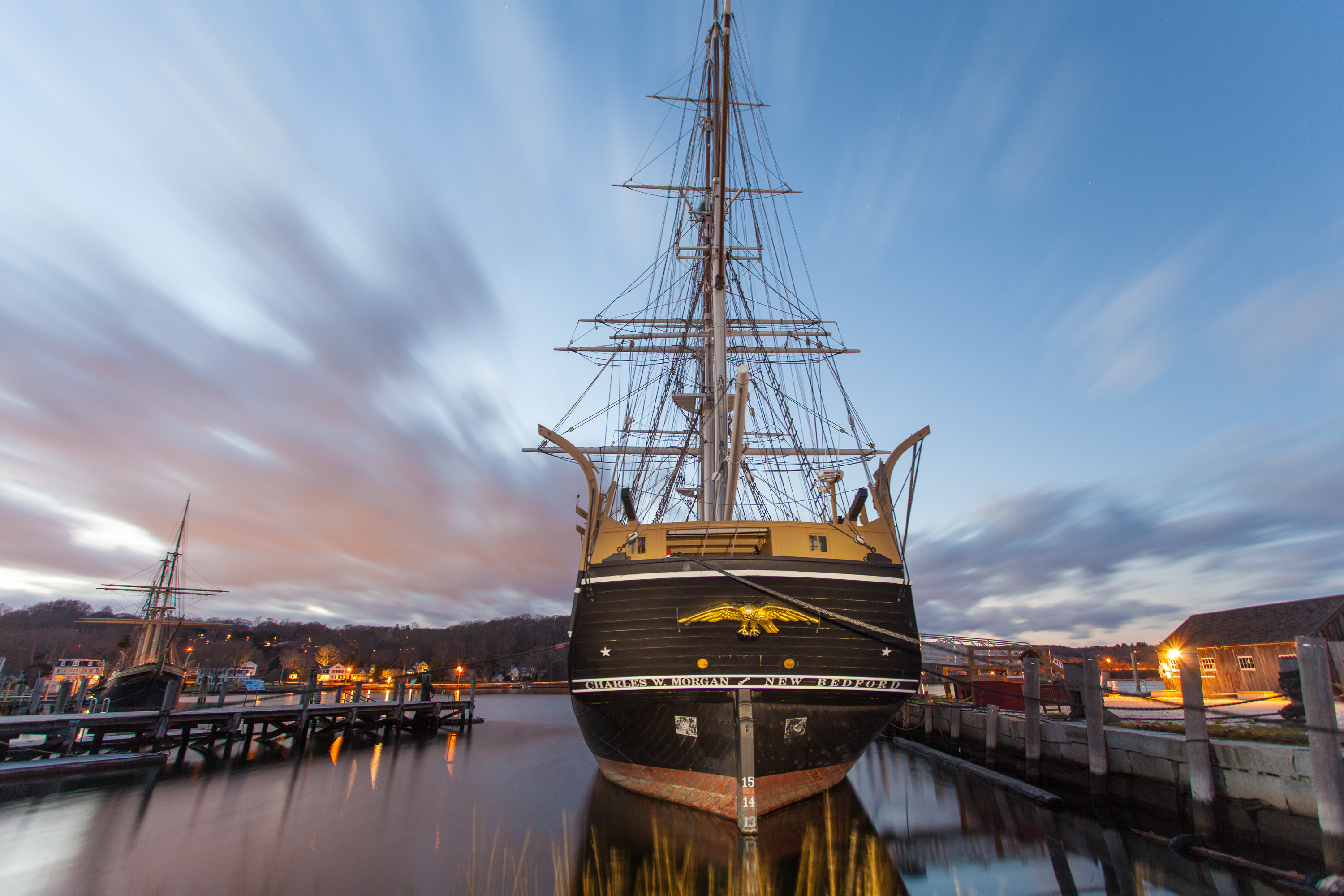 #3 Rockport, Massachusetts
Up until Columbus Day weekend in October, you can go on a personalized tour to go seal watching or go lobstering off the coast of Rockport, Massachusetts with Loblolly Seal Cruises. The cost for the cruises is $75 per person for the first two people and $50 per person for the remaining. Children under 12 are $35. The cruise can accommodate six guests at a time and is monitored by the Coast Guard. In addition to the animals and birdlife, passengers will see the local lighthouses. Trips can be personalized. Please note that the captain keeps a healthy distance so as not disturb the natural habitat of the seals. The lobster trips are the same price as the seal cruises and guests can keep up to one lobster if any are caught.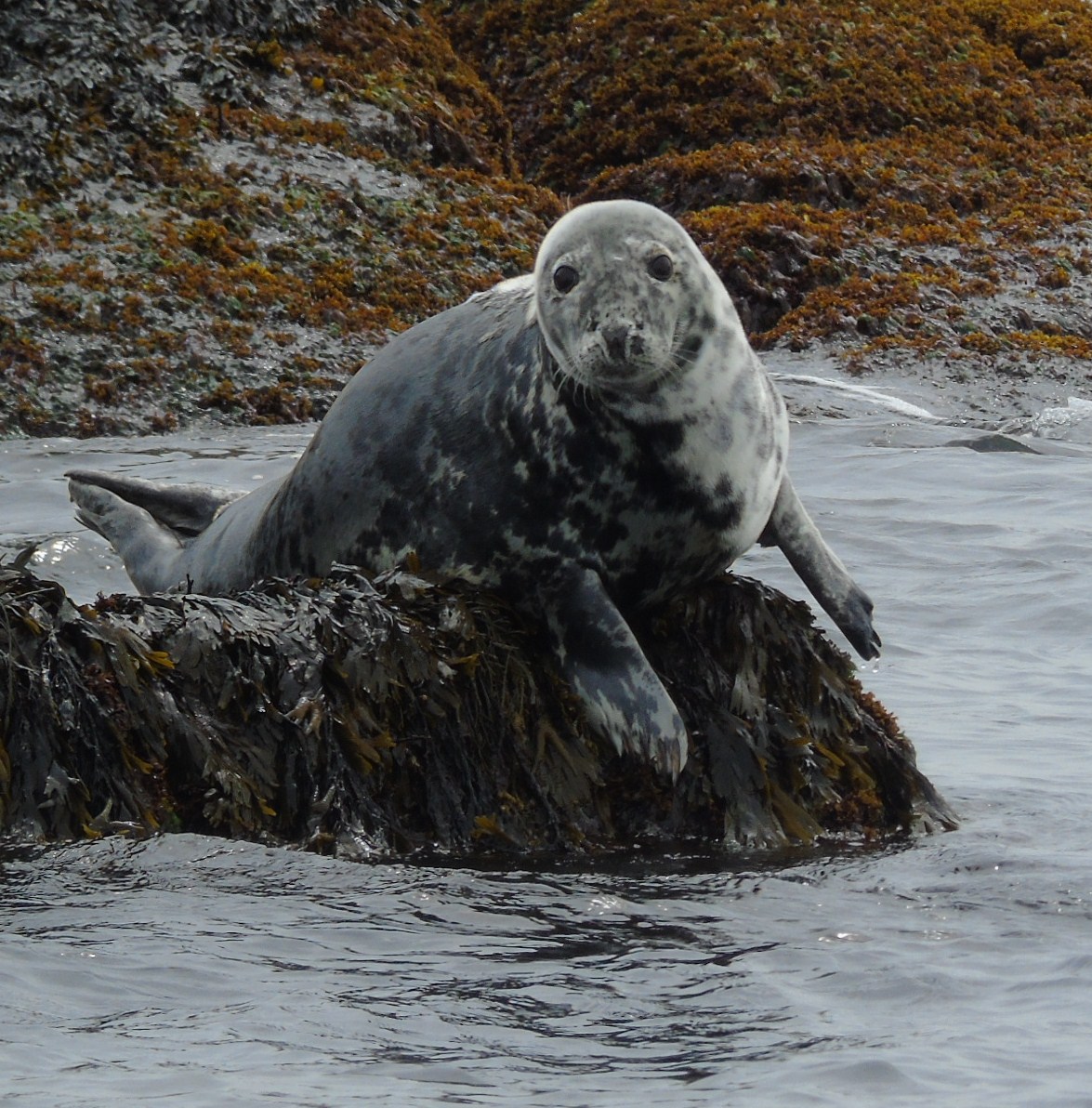 #4 Montauk, NY
If you are traveling from Connecticut, you might not think of Long Island for a quick getaway but it's not that far away as you may think.You can drive your car right onto the ferry in Bridgeport for a one-hour boat ride to Port Jefferson, Long Island. From there it's just a two-hour drive to Montauk. Our favorite family friendly experience is the Deep Hollow Ranch which is the Birthplace of the American Cowboy and the oldest working ranch in the U.S.A. Offers beach and trail rides, ponies, and camping. From beginners to advanced, you can ride through acres of cattle grazing land since 1658 while learning the history of the land on horseback via the Trail Guides. On the tour, you can view the third house ever built on Montauk in the 1700s, used by the ranch tenders. The beach rides and trails are open to children eight years or older ($85). Kids six and up can take a 30-min trot ($45) from the county park to the ranch, where they can pet goats and see the chickens. The Deep Hollow Ranch is open year round. Pony ride s are only: $10.
#5 New Paltz, NY
The Mohonk Mountain House is an all-inclusive family vacation with three daily meals and almost all activities. Rates start at $700/night for two queen beds, ideal f or a family of four. The hotel has an extensive energy saving and recycling program. The Junior Naturalist Program offers hands-on experience with nature through animal tracking (deer, rabbits, squirrels, etc.), tree identification, fossil hunts, animal and plant identification walks for children 4-12 . The Teen Programming includes activities like rock scrambles, disc golf, tomahawk throwing, tennis clinics, and hikes (ages 13-17) .