What's Hot in Hotels: A Royal Rebrand at Loden Hotel
Posted on September 24, 2016 by Nikki Pepper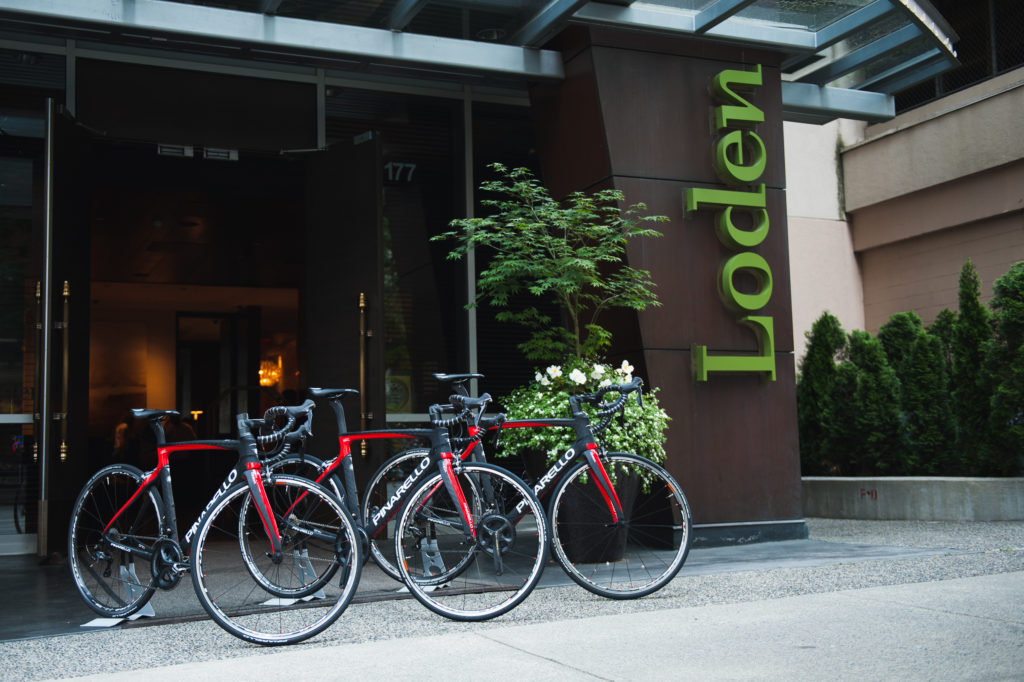 Photo Credit: Loden Hotel.
The Loden Hotel will be rebranding for a limited time only- September 24th through October first. Why the swift and temporary change? British royalty is visiting British Columbia. So, for this limited time, The Loden will become The London. (See what they did there?) A rather fitting welcome by this Conde Nast award-winning boutique hotel to the Duke and Duchess of Cambridge.
"While they aren't expected to visit The Loden, we wanted to mark their visit, and chose to do something unexpected. We think temporarily renaming the hotel is a playful twist on other celebrations," explained The Loden's Marketing Manager, Ashleigh McRiane.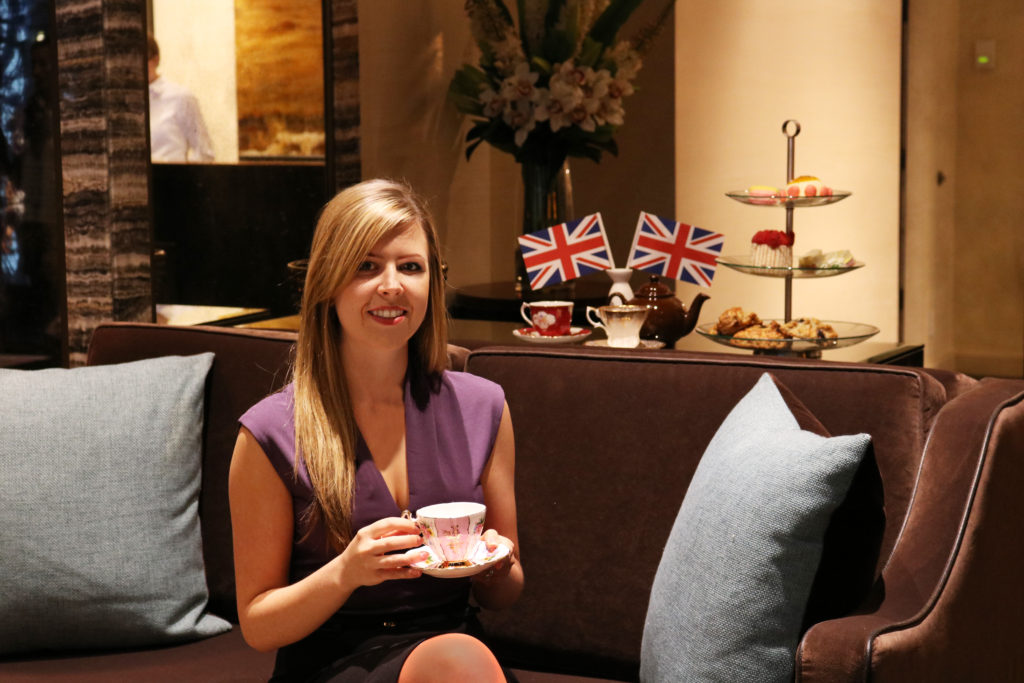 The Loden's Marketing Manager, Ashleigh McRiane, enjoys Elevenses in the hotel lobby. Photo Credit: The Loden Hotel.
Expect a lobby draped in red, white and blue and a daily Elevenses, a tradition of a brief break at 11am for refreshments. Other truly British tidbits include afternoon tea time, complete with biscuits of course, and a turndown service with tasteful touches of British decor.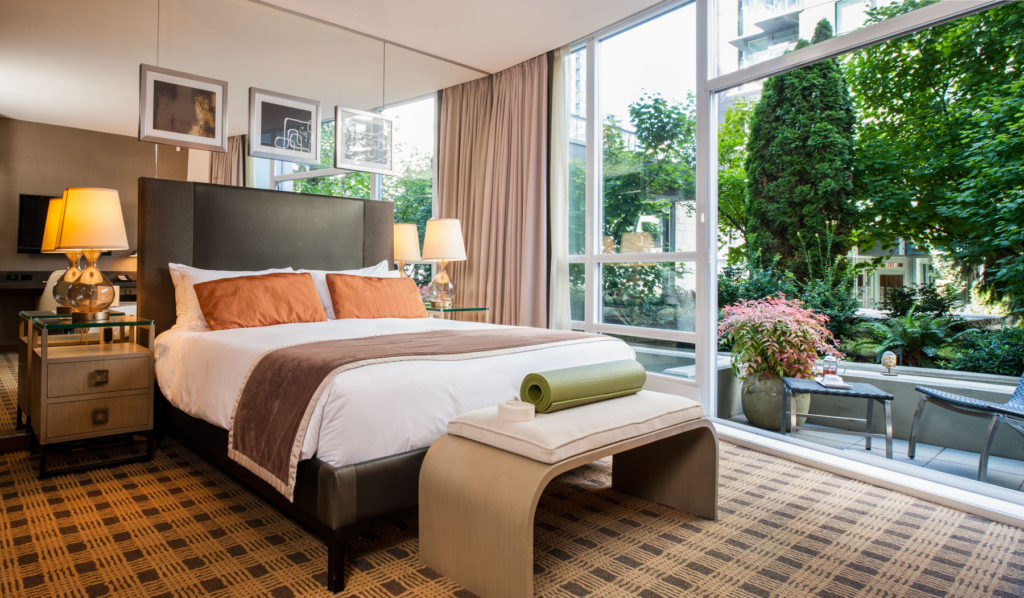 A sunny garden terrace guest room. Photo Credit: The Loden Hotel.
Also new to the property as of April 2016 is WanderFIT, a wellness program focused around outdoor activity. The program is aimed at getting guests off the property and into the nature surrounding the city. Take advantage of the west coast's waterline and mountain ranges with curated hikes and cycling excursions.
The property has 77 guest rooms, six suites and one exceptional penthouse that provides a terrace view of both the mountains and city skyline. Pets are welcomed guests. The Loden is located just a few blocks from the water. The Vancouver aquarium and seawall where you can cycle, stroll and socialize are a short drive away.
For more on Vancouver, check out Siobhan Chretien's Vancouver Neighborhoods: From Ocean to Rainforest.