Mary Gostelow's Hotel of the Week: 1 Hotel Central Park
Posted on November 19, 2015 by Mary Gostelow
order generic sildenafil citrate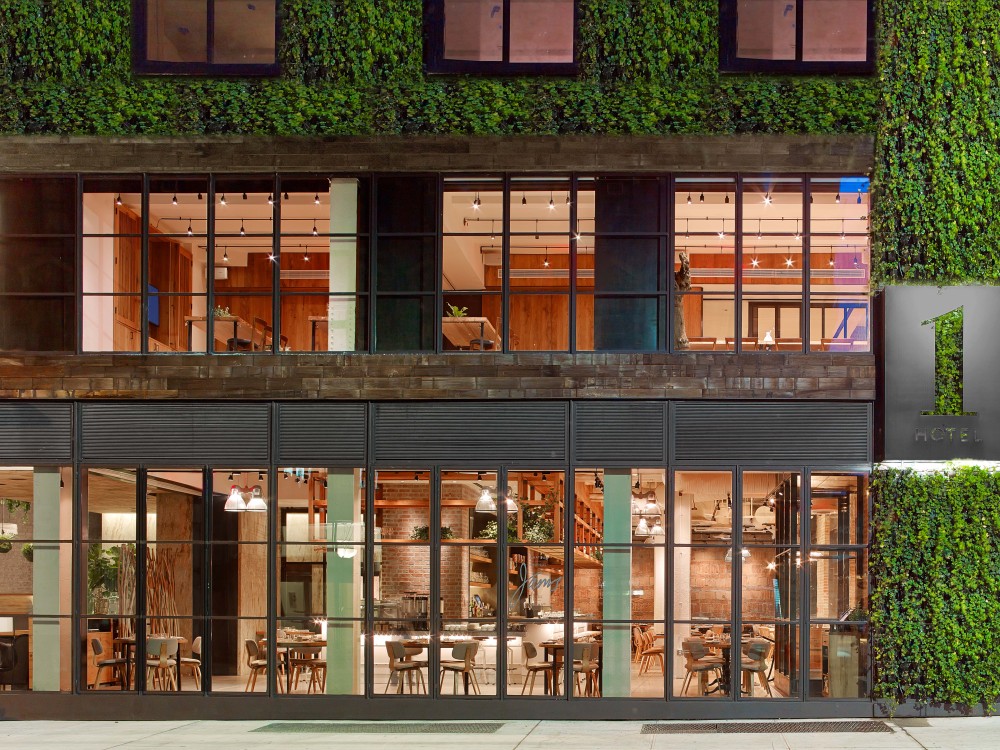 https://www.smithersoasis.com/about-us/research-and-technology/smithers-oasis-global-research-capabilities/corporate-polymer-horticulture-research/ trusted tablets online Part of a weekly series featuring luxury hotel expert Mary Gostelow's hotel pick of the week. Photo Credits: 1 Hotel.
Is 1 Hotel Central Park – one block south of New York's Central Park – a hotel, a lifestyle store or a garden center?
GM Hans Schaepman says people along the West 58th Street sidewalk often ask. Plants in larger-than-life pots line the way to a lobby that has more plants, on the floor or hanging from the single-level ceiling, alongside deliberately-broken white flower tubs. Add decorative bits of driftwood and cork, and splashes of sheepskins, brick walls, and the smiles of staff in muted and a tad shapeless grey dresses, and you get the picture of this earthy yet elegant property.
Designer firm AvroKO installed so many touch points in this just-opened 229-room eco-hotel. Wait for the elevators and, on the wall to your right, protruding frames, each about 20 inches high and filled with living greenery, stones, and packed wood sticks, spell out the words 'no thing is ever really lost'. Guest rooms floors have illuminated, living plants set vertically by your door, which has its number burned into the wood floor. Inside, you have a recycled wood desk, an odd selection of rail sleepers set into the ceiling, and living plants on a window sill. And as an eco-reminder, a wood egg-timer is on one wall of the shower, reminding you how long you have been running expensive hot water.
The A-List has already found this hotel, and comes back again and again. The free wifi is amazingly fast, there is flattering light in the bathroom, the bed gives a really good night's sleep, and the 24/7 gym has an admirable array of ICON's FreeMotion equipment. The restaurant, Jams, is packed out for all meals with New York foodies. Stay here for the location, for the charming and highly-efficient staff, and for an experience you will talk about beyond check-out. When you check out, by the way, you are given a small bit of homemade paper impregnated with seeds, and instructions to plant in a pot at home, for a lasting memory of your stay.
Read last week's Hotel of the Week here.