5 Reasons Cycling is Hot and Not Cooling Down
Posted on May 1, 2016 by Nikki Pepper
cialis otc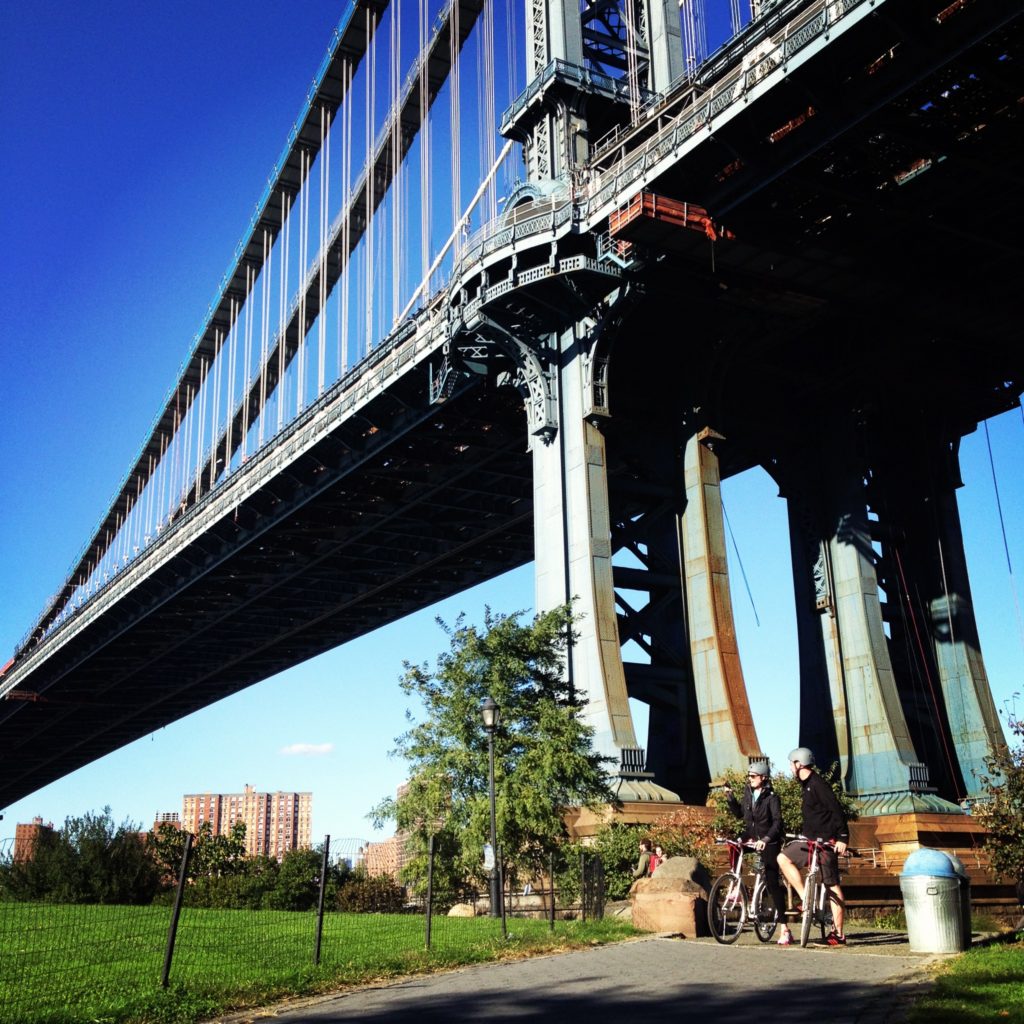 buy viagra From home on the streets of New York City to traveling through the European Union, I can't help but notice bikes. Everywhere. I started picking up on the influx of these two wheeled modes of transport a couple of years ago when CitiBike invaded NYC with its blue frames, now with 8,000 bikes and 500 stations in the city. Commuters in skirts peddling to work and camera-clad groups of visitors on tours. Even cruise ships have bikes for people to use in port now, which I learned on a sailing with WindStar Cruises through the Mediterranean last year. I wanted to delve deeper into this bike tour phenomenon so I connected with some of OTPYM's expert contacts in the cycling world to learn why cycling is taking over the world, two wheels at a time. Whether you're a biking beginner or fancy yourself the next Lance Armstrong – minus the controversy of course – now is the time to hop on the band (or should I say bike?) wagon. Turns out it's not a trend, but rather a way of travel that is here to stay. Here's why:
1. Getting Sustainable & Embracing Bike-Friendly
No doubt that green is hotter than any other hue right now. Being socially conscious, mindful and environmentally friendly (i.e. green) have never been more in vogue. People are trying to reduce their carbon footprint. Being a socially conscious traveler means that we have the duty of spreading our positive impact wherever our journey takes us. Kristen, founder of WOWCuba, explains why Cuba is prime for peddling, "With an eternal summer, it's a healthy, fun, low-cost and sustainable way to make one's way around this relatively flat urban capital (of the historic and crumbling Havana)" without adding to urban issues like pollution and congestion. While WOWCuba has several cycling trips through the city, they also offer scenic countryside tours like the one OTPYM covered.
There is also an emphasis on smart urban planning in cities. "Increased bike infrastructure is making it safer and easier to bike," explains Felipe Lavalle, founder of Get Up and Ride, a Manhattan and Brooklyn-based tour operator.
2. Using Your Senses
While you can see the sights from your car window, you're missing out on so much more. The scent of lavender fields in France and eucalyptus in Northern California just don't envelop you the same way, even with the windows rolled down. "People want to see culture and people up close. It's less about museums and gallery visits. They want to interact with the landscapes," explains Cari Gray, founder of Gray & Co. Travel and OTPYM contributor who has shared her adventures through Uruguay, Quebec and Provence.
Kristen even quoted Hemingway, "He once said that you will only have a truly accurate memory of the landscape you've visited when you have to sweat up the hills and enjoy coasting down them," proving cycling is not just a trend but a time-tested way to immerse yourself in a destination.
3. Changing Perspectives
"Fitness is becoming a priority," Kelsey Knoedler, of DuVine Cycling and Adventure Co. said. Even when traveling, people don't want to leave 100% of their routine behind. Plus, you can indulge along the way and feel a tad less guilty about the added calories from embracing a destination's culinary scene- from carbonara in Rome to dessert crepes in Paris. Check out DuVine's luxury itineraries through Italy, Spain and France for active culinary experiences.
Plus, the industry has gotten casual…"The bike industry in the US was dominated for a long time by high-end performance bikes like road bikes and mountain bikes," Felipe explains. "Now there are many inexpensive options for the casual rider more interested in utility."
While at the same time, gotten more extreme…just look at Ian O'Sullivan, founder of Alternate Escapes, an adventure travel community, who received an exclusive invite from the Kingdom of Bhutan to cycle in the Race of the ThunderDragon last year. The race is a tradition of the Prince and the toughest bike race in the world. 
4. Going Together
Biking is great for groups. You can interact with more than the person wedged next to you on the crowded bus, and you can include more people than the typical five that max out a car. Cycling tours are a fun way to spend "together" time. Plus, it's an activity everyone can enjoy, no matter skill or fitness level. Kelsey admitted, "Last year I went on our Bordeaux Bike Tour, and it was my first true bike tour. I am not an athlete at all, and when I started working at DuVine, I didn't even own a bike. I have what I call "sports anxiety" and was a self-diagnosed "Cyclo-phobe."
And you can always meet new friends along the way! Ian advises, "Drop into a local riding club. If you are slower than other riders, they love you – because everyone likes riding with people who they can beat!  If you are faster than other riders, they love you – because everyone likes riding with someone who is strong and fast!"
"I've met people from all over the world from various backgrounds. All have one commonality, they ride bikes," Felipe says of his years running Get Up and Ride. "You really get to know people well after hanging out with them for over five hours!"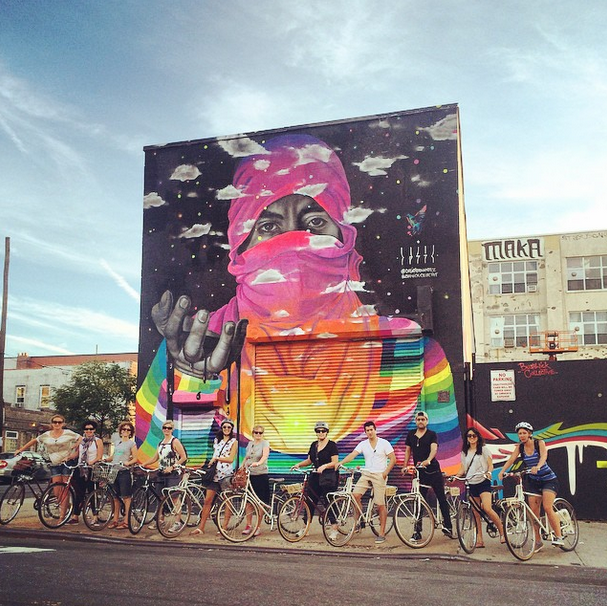 5. Authenticity & Local Connection
Tours like DuVine's provide an informative and friendly local guide ready to take you on a behind the scenes journey of their hometown. It's life as a local, an authentic experience quite literally off the beaten path. Bikes can give you access to intimate experiences, like cooking in a local home kitchen, zooming down narrow alleyways and having a guide who knows the ins and outs of a city.
On Michaela's Map: Cycling Through Central Cuba, a 400 km trip through the lesser-known western central countryside, WOWCuba led us to the best roadside pork sandwiches and into the homes of welcoming locals.
Bikes are building bridges across oceans too. Last year, travel co. Abercrombie & Kent collected 1,100 bikes from London and Chicago, and donated them to a village in Zambia. This year, they just completed a "Bikes for Botswana" campaign, where they will be shipped in a crate that will be repurposed into a bike shop. The shop employs local women, allocates the bikes to the community and rents to travelers as a new source of income for the community.
Ok, I'm sold. And so it seems is the rest of the world. Cycling isn't a fad, just like sustainable travel as a whole isn't a trend; it's now an integral part of our lifestyle and how we want to travel. This writer, with her newfound love of cycling, will leave you with this, the OTPYM team taking to the streets of NYC with Loudest Yeller Bicycle Tours: