"What's in my bag?"
Posted on March 31, 2019 by MichaelaSGuzy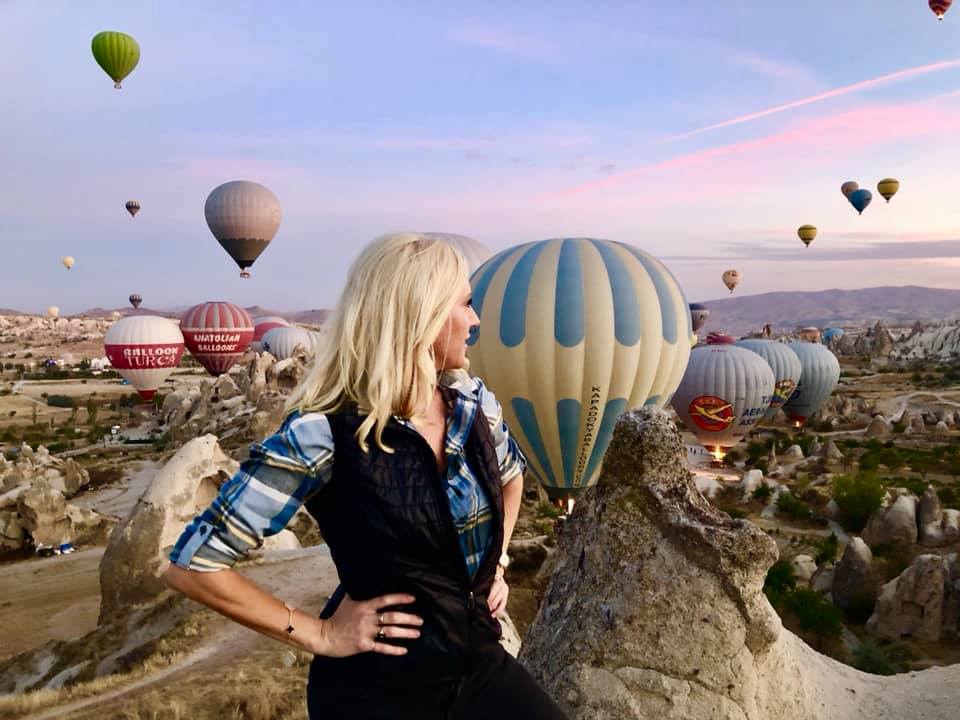 viagra otc I spend almost 300 days a year on the road filming our original series, "OhThePeopleYouMeet" and "Michaela's Map", speaking at conferences, appearing on morning shows and every once in a while, taking the odd vacation. Undoubtedly, the first question people ask this little jetset gypsy is, "How do you pack?" While every trip is different there are some things help me lead a healthier more sustainable life on the road. So I'll open up my durable, yet stylish suitcase to show you, what's in my bag.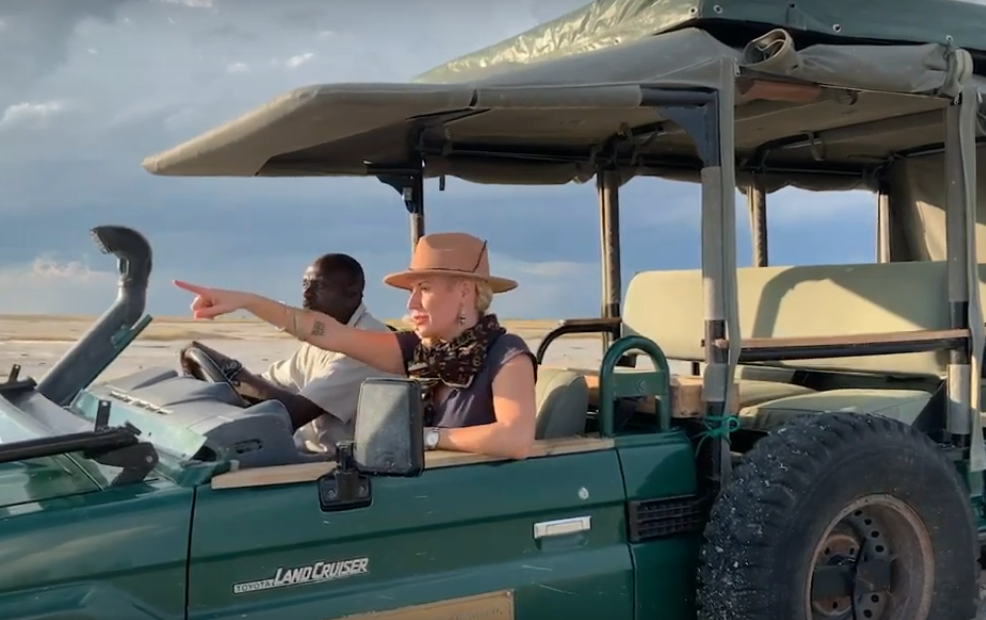 sildenafil citrate without a doctor prescription So let's start with the "baggage". Luggage-wise, both my suitcase and toiletry kit are by Eagle Creek, my backpack that also fits my camera and laptop case that is made for being thrown in airport security bins are by Thule. I never leave home without a handbag that will take me from day, to night. I love my handmade Tracey Tanner sparkly reversible totes and crossbody purses.
Travel can wreak havoc on your skin. Did you know the Sahara's average humidity is 25% and most airplane cabins are 20%? It's really DRY in the sky! So keep hydrated with lots of water, avoid alcohol and caffeine (at least on the plane) and pack lots of moisturizer!
Since TSA is always decreasing on the size of the liquids you can carry on-board, I try and get crafty with a- 3-in-1 oil. I use organic coconut oil to gargle (it naturally whitens your teeth), moisturize my body and you can even cook with it. Plus, my copper tongue scraper – both coconut oil and tongue scrapers are used in traditional Ayurvedic practices. Because coconut oil can be slightly oily, I prefer to use Receptra Naturals CBD body balm on my hands in the air.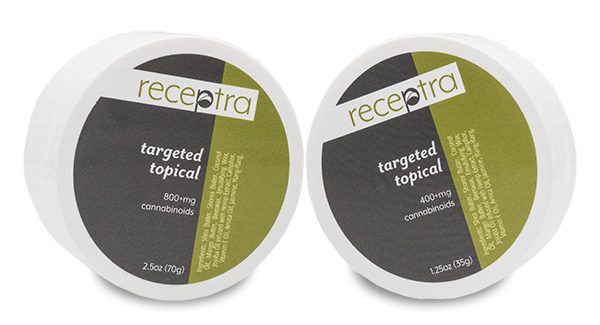 While the hand cream is a must, going the extra mile to for my face is mandatory. I use the NEOSTRATA Tri-Therapy Lifting Serum and then layer on Intensive Eye Therapy, and Triple Firming Neck Cream. They don't just lift and firm, they are clinically proven to diminish lines and wrinkles too
You could call me obsessive about skincare, but it's not just to moisturize and prevent wrinkles, being fair I've had my fair share of scares, including melanoma (a form of skin cancer). So I take sunscreen very seriously– even in winter weather. I travel to places like Sierra Leone and Australia which are right on the equator, where the ozone layer is thinner. NEOSTRATA has a great lightweight tinted matte facial sunscreen with SPF 50 that you can use everyday and Neutrogena Ultra Sheer Sunscreen for your body, both with at least 50 SPF.
For additional protection from the sun and a bit of travel style, I pack polarized sunglasses and a hat. On a recent shoot in the Northern Territory of Australia (it's HOOOOOOOOOOOOOTTTTTT) I discovered upcycled hats that fold without losing shape, by AfroBlonde.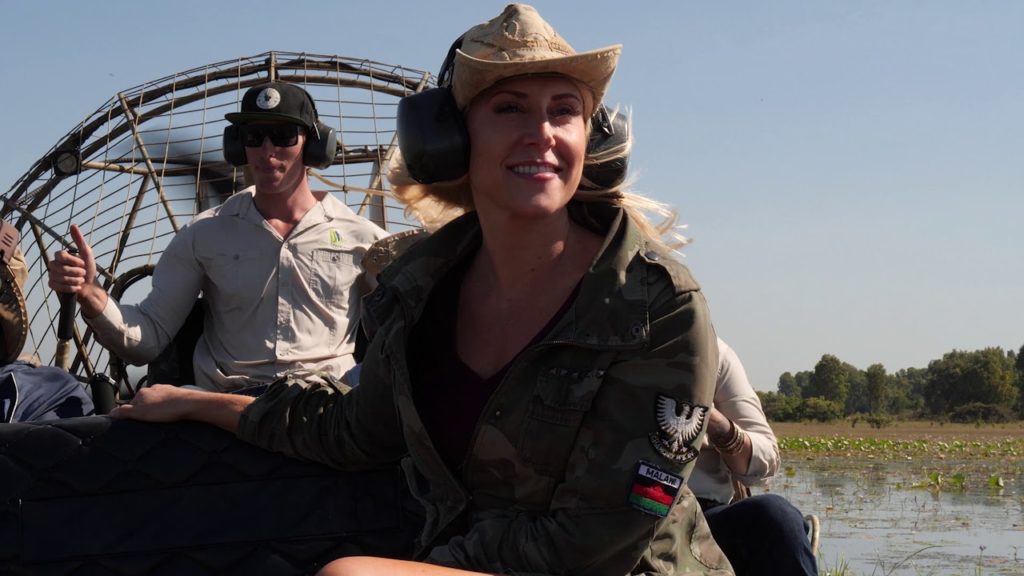 Crossing time zones, borders and continents can complicate things for your body and your mind. And let's face it, airports can be stressful! But a wellness-boosting CBD oil, like Receptra Naturals can really help with aches and pains common on planes, boost your immune system from the kid hacking up a lung next to you, improve gut health (plane food isn't easy on the system) and even help you sleep on those long-haul flights.
Shoes take up the most room and make or break a day of exploring. I like to have a stylish yet comfy pair of boots that I can dress up or down. I may be a biased Midwesterner from STL (just a little bit country), but I now have four pairs of boots, plus a sandal from Naked Boot & Shoe – hand-crafted + sustainable style.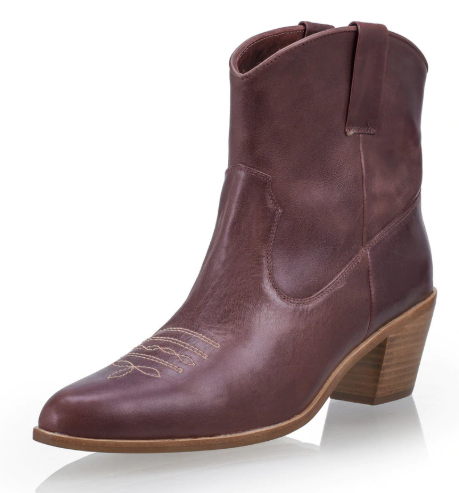 Bring your routine with you – whether it's exercise, eating well or meditation! A healthy lifestyle on the road is just as important as being at home. You'll feel better, be grounded and likely nicer to the new folks you are meeting all around the world.
I try and stay active on the road. I've summited Kilimanjaro, hiked in Bhutan, skied in South Tahoe, ran my first marathon in Jerusalem, stand up paddle boarded in Los Cabos, surfed in Australia and cycled 400 km through central Cuba, but sometimes exercise isn't an option and maybe you don't have a gym at your hotel. I always bring a pair of sneakers, a resistance rubber band and yoga clothes. I like Prana and UnderArmour because you can do a yoga or pilates routine on your Peloton app in your hotel room, go for a jog or they are stylish enough you can kick around the city in.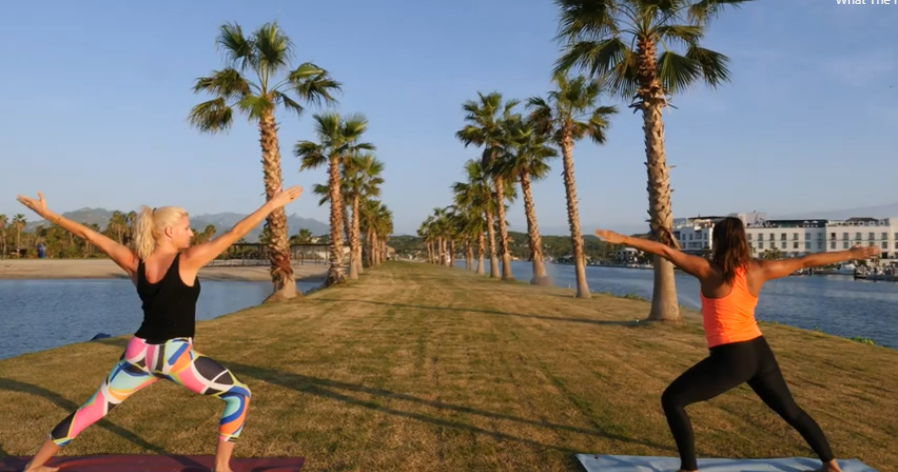 Do some research before you go to find out what the local cuisine is like. What are traditional dishes? Are there any organic farms, chefs or restaurants to check out? I thought I knew all about the farm-to-table movement, only to discover Chef Enrique Silva and his organic plant-based Mexican cuisine on his working farm during a cooking class — such a trip highlight that has forever changed my relationship with food at home and on the road.
Not every destination has chefs that care about your health, and the airlines will give your gut health a run for its money. I always pack organic paleo bars, oatmeal, nuts, seeds and dried fruits in my bag just in case I'm in a bind.
Being a sustainably minded traveler, I try and do my part from what I pack, to where I stay and shop. I never leave home without my BPA Free water bottle, metal straw and water purifying tablets. Do your research in advance so you can travel and stay with responsible and sustainable travel companies – check out our thought-provoking videos on "How to be a Responsible Traveler", supporting local designers and businesses, what sustainable travel is anyway and take our Sustainable Travel IQ quiz.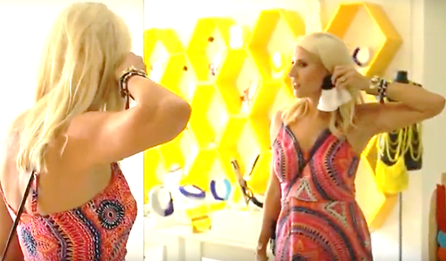 As a professional content creator, I'm never without a way to document my experience. Whether you are a professional with your RED camera, an aspiring influencer looking to take your social media game to the next level by making your content more immersive with Samsung's pocket size and easy to use 360 camera or just want to capture the moment on your iPhone 10XS Max, find the equipment that you feel comfortable using and don't mind carrying around for all those #memorablemoments.
And finally! Traveling when you have a pet doesn't have to be stressful – now you can share your jet-set life with your furry friend and make sure they too enjoy human-grade fresh food delivered directly to your hotel or Airbnb within the continental US. NomNomNow meals are made-to-order, and if you decide to leave your pet home, the single-meal portions are perfect for your pet-sitter to just open and serve, no prep or measuring required.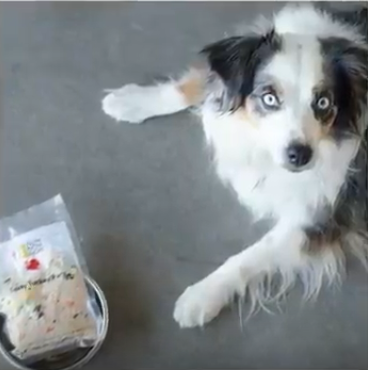 For more travel tips, inspiring videos or people you should meet, please follow me on Instagram @michaelaguzy or subscribe to me @michaelaguzy on YouTube. A huge thank you to my paid partnership with NEOSTRATA for making this article possible.